Thanks for requesting our Milk Supply Boosting eBook
Save 30% on BREASTFEEDING FRIENDLY smoothies + free Aussie post
The Healthy Mummy Smoothies are recommended by nutritionists, midwives and 9 out of 10 mums. 
Made from highest quality natural ingredients, they're the perfect meal replacement or supplement for busy mums and they are BREASTFEEDING SAFE!!!
You can download a fact sheet on the smoothies here.
Shop your favourite products and use code 

NOEXCUSES30 

at the checkout to SAVE 30% and get FREE post.
Don't forget AFTERPAY is available!
NB: offer excludes sale, subscription and membership products.  Free Post applies to Australian orders only.
Our 28 Day Weight Loss Challenge Is Breastfeeding Friendly
It is possible to lose weight when breastfeeding providing you follow a breastfeeding safe diet – such as The Healthy Mummy 28 Day Weight Loss Plan.
The key is to increase your calorie allowance on our plans by approximately 500 calories to give your body the extra calories it needs to produce milk.
Our plans help to nourish your body and ensure you lose weight in a safe and healthy way.
Find out more about the 28 Day Weigh Loss Challenge and how it can support you while you breastfeed here.
Breastfeeding & Weight Loss
Get all the facts that you need to know about safe weight loss when you are breastfeeding
How Ciccily Increased Her Milk Supply
I started The Healthy Mummy Smoothies when I started breastfeeding my two children. It was amazing! I loved that I could make them with one hand in a matter of minutes & they gave me the nutrients my body was lacking.
It allowed me to breastfeed both children until my daughter weaned herself some months later.
I think the vitamins & minerals from all the natural ingredients in The Smoothies were vital in the increase of my supply.
To have a Breastfeeding friendly meal replacement was so incredible!
10 months later I've lost 21kgs using The Healthy Mummy Smoothies & also The 28 Day Weight Loss Challenge. My daughter has since weaned but I'm still happily Breastfeeding my son, with no issues what so ever.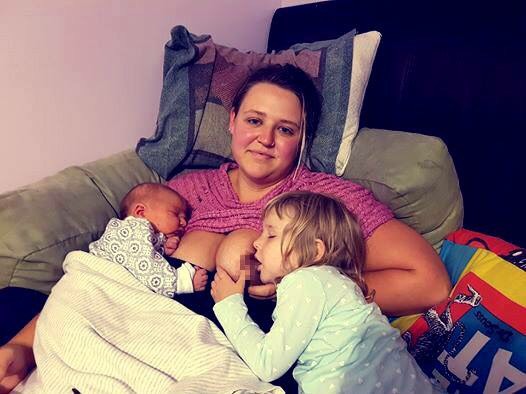 Mega inspiration from Jo Hart
t
Jo says: "I have now joined the 50kg lost club and weigh in at 72.2kg down from 122.3kg – I weighed in May last year! I discovered The Healthy Mummy through a friend who was using the Healthy Mummy Smoothies and I have never looked back since joining the 28 Day Weight Loss Challenges!
I love the Healthy Mummy lifestyle and will never go back to what I was before! Thanks so much Rhian Allen and the amazing Healthy Mummy team I owe you so much!"