Healthy Mummy Smoothie Reviews
The Healthy Mummy have been producing weight loss smoothies and shakes for 10 years and have helped mums lose over 3 million kilos (you can see results from mums here)
We have a range of different types of smoothies which are all nutritionally dense formulated meal replacements. The entire range aids weight loss by providing a calorie-controlled, low carbohydrate, high protein and high fibre meal replacement with natural ingredients so you feel fuller for longer. They all contain essential vitamins, minerals, nutrients and important antioxidants.
They can also be used on their own as an effective weight loss tool or in conjunction with the 28 Day Weight Loss Challenge.
All our meal replacements do NOT contain any artificial sweeteners and are 96% sugar free. They are also recommended by 9/10 mums .
Hear why mums say they can't live without Healthy Mummy Smoothies.

The Healthy Mummy Smoothie Range
Premium Healthy Mummy Smoothies – Premium Whey Blend Meal replacement with 24 vitamins and minerals AND probiotics. Creamy and smooth in 6 flavours.
Tummy Smoothie – Premium Tummy Complex and Whey Based Meal replacement with 24 vitamins and minerals AND probiotics. Low allergy, collagen and gut busting. Creamy and smooth. In 3 flavours
Original Dairy Free Healthy Mummy Smoothies – Plant Blend Meal replacement with 24 vitamins and minerals.
Healthy Man Meal Replacement – Meal replacement created for men designed to help weight loss, energy, hair health, nutrition and stamina.
Premium Smoothies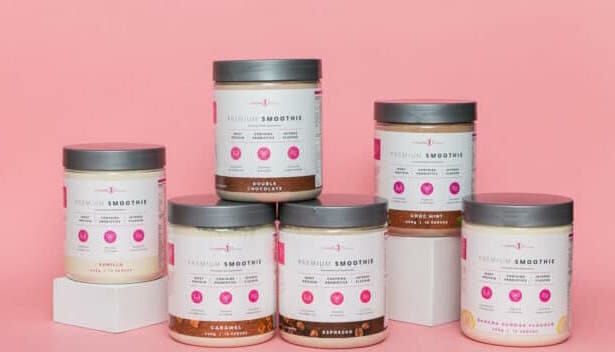 The Premium Smoothie contains the new Healthy Mummy premium protein blend which is predominantly whey-based.  The whey protein delivers a very smooth and creamy texture and has an intense flavour so there is no need to add any additional ingredients, just shake it up in your favourite shaker and off you go.
It delivers 23 vitamins and minerals, is high in protein, high fibre and additional to the standard smoothie also provides the health benefits of probiotics.
Mum Samara Rochelle Khoury is blown away by the taste.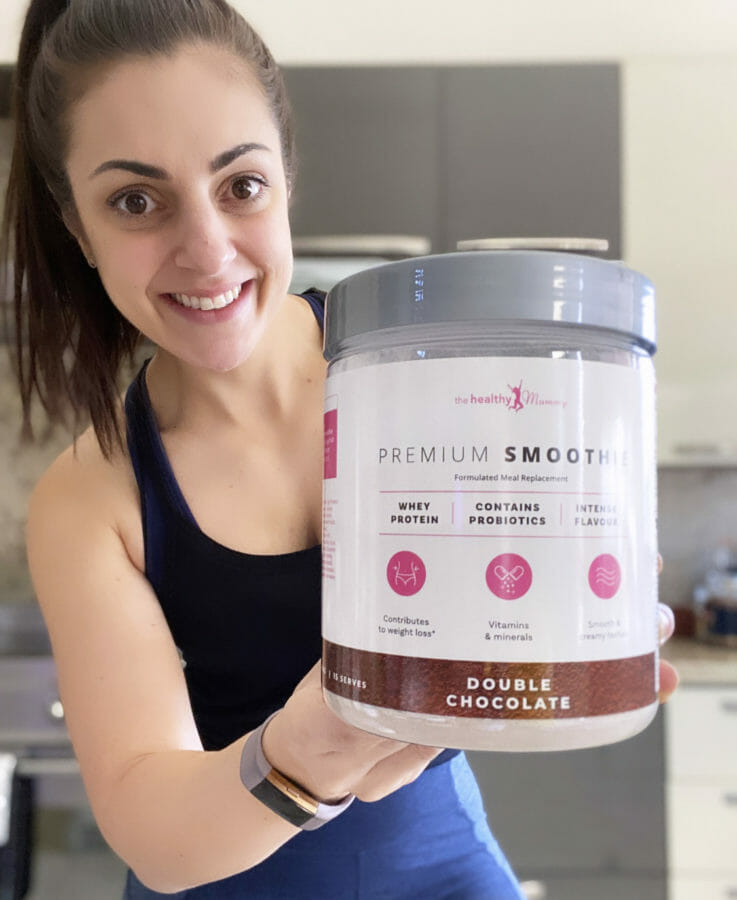 Samara says, "The PREMIUM smoothies – WOW! This is the smoothest, creamiest meal replacement shake I have EVER tasted! Absolutely full of flavour and delicious! So easy to make and have on the go as there's no need to add any extra ingredients. YUM!!
Sascha Farley thinks they more than stand up to the hype.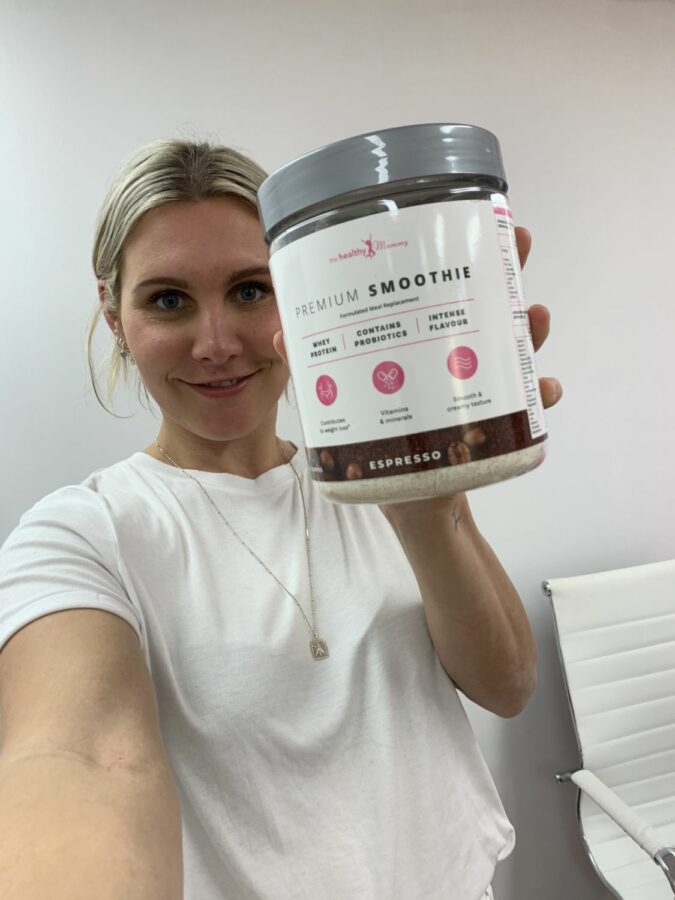 Sascha says "I actually have no words!! These Premium Smoothies are literally everything they say they are! Creamy and smooth, even just shaken with milk. Flavour is ON point and they're so filling!!"
Laura Jane from Canberra loved how it kept her full with no bloating!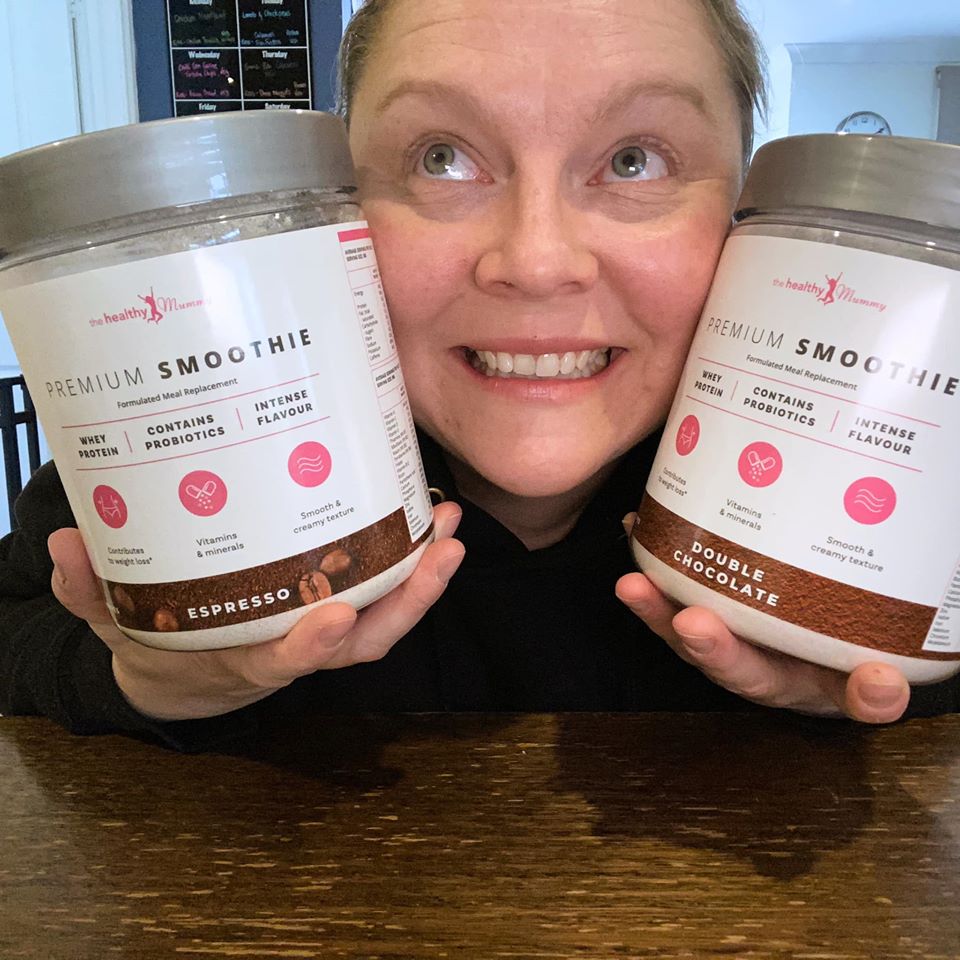 Laura Jane said, "OMG! The Healthy Mummy has NEXT LEVELED it with this  PREMIUM Smoothie range!"
"A Whey based Protein meal replacement, these are FULL of flavour, creamy and FLUFFY! It kept me full all morning without any uncomfortable bloating! With these smoothies being high protein AND low carb they are going to be an ESSENTIAL part of my day!"
Mum of three Julie from NSW has fallen in love with the Espresso flavour!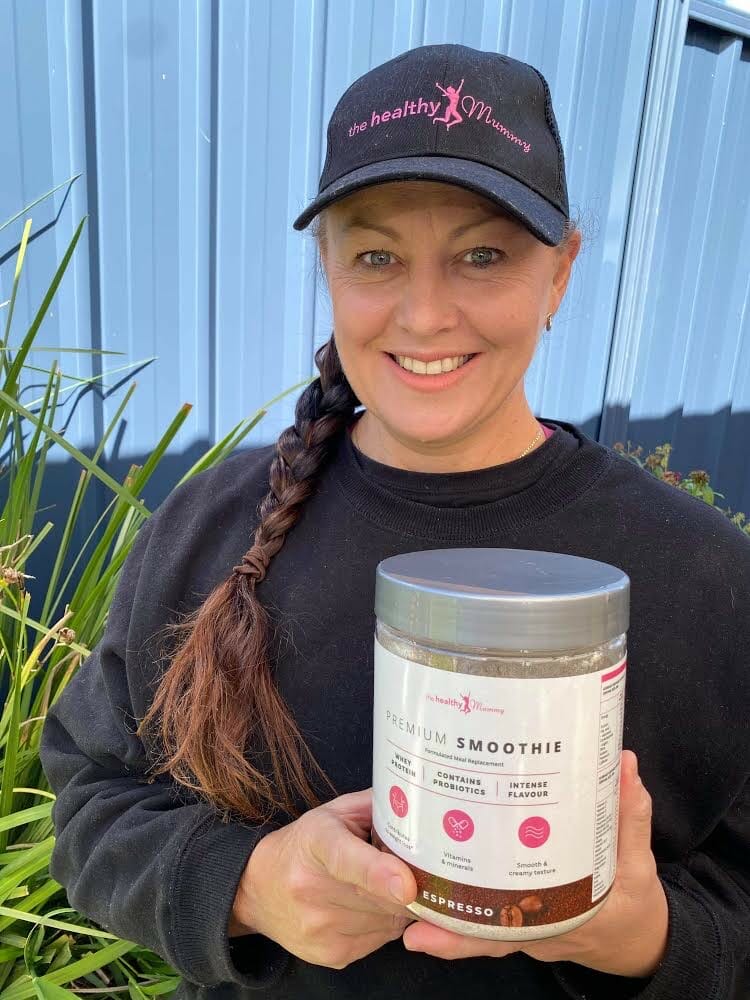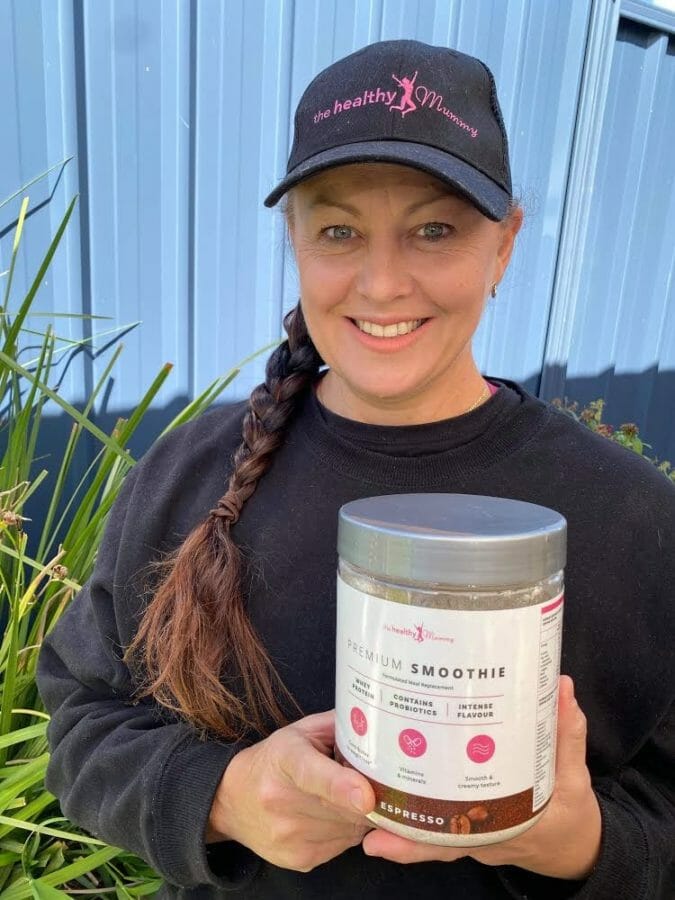 Julie says "I am Super excited that I can SHAKE & GO with the Premium Smoothies! These are SUPER creamy and have a SMOOTH AMAZING flavour. If you love iced coffee then you'll LOVE the Espresso flavour!!!
The Healthy Mummy Smoothies have really helped me and contributed to my weight loss journey. The new Premium range will definitely hit the spot to help me maintain and stick to my goals! This is a game-changer!"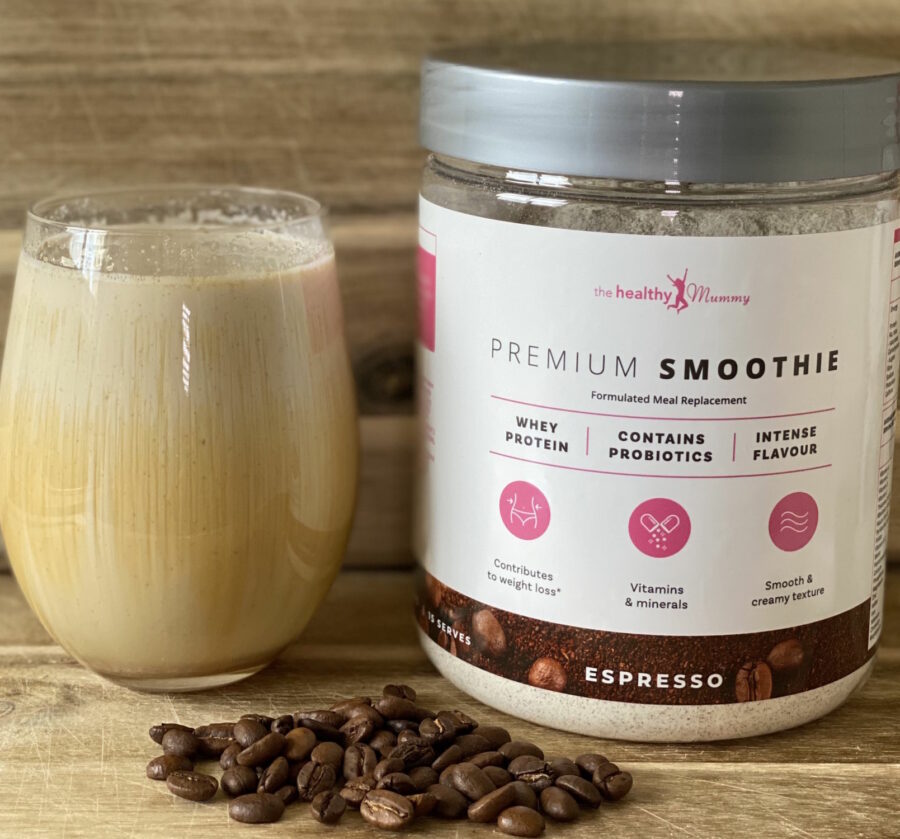 Mum of 2 Cicily has found her new go-to breakfast.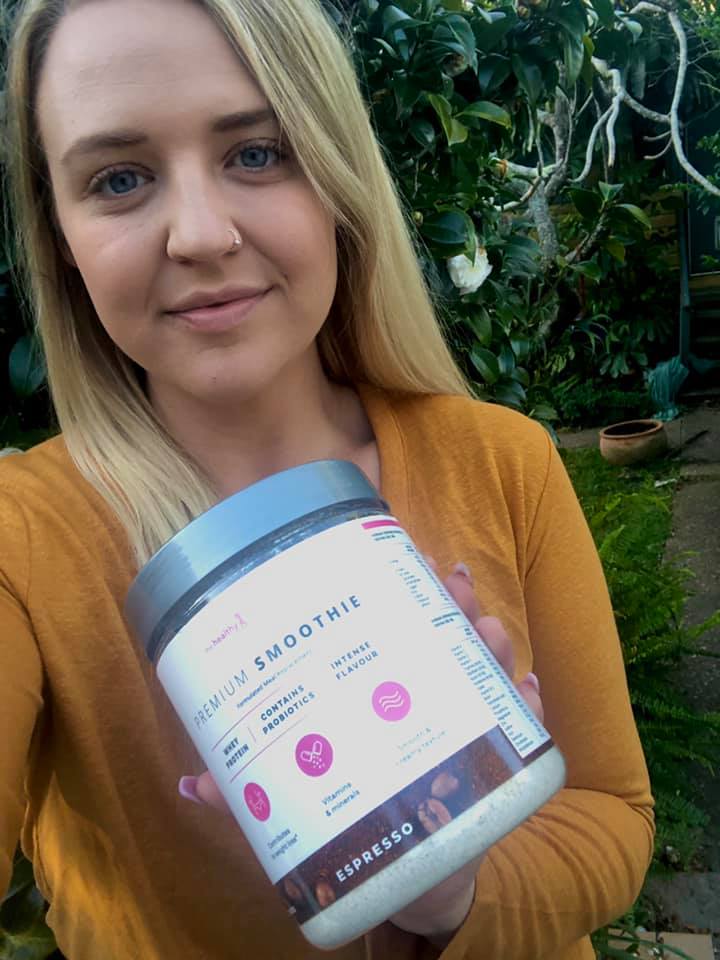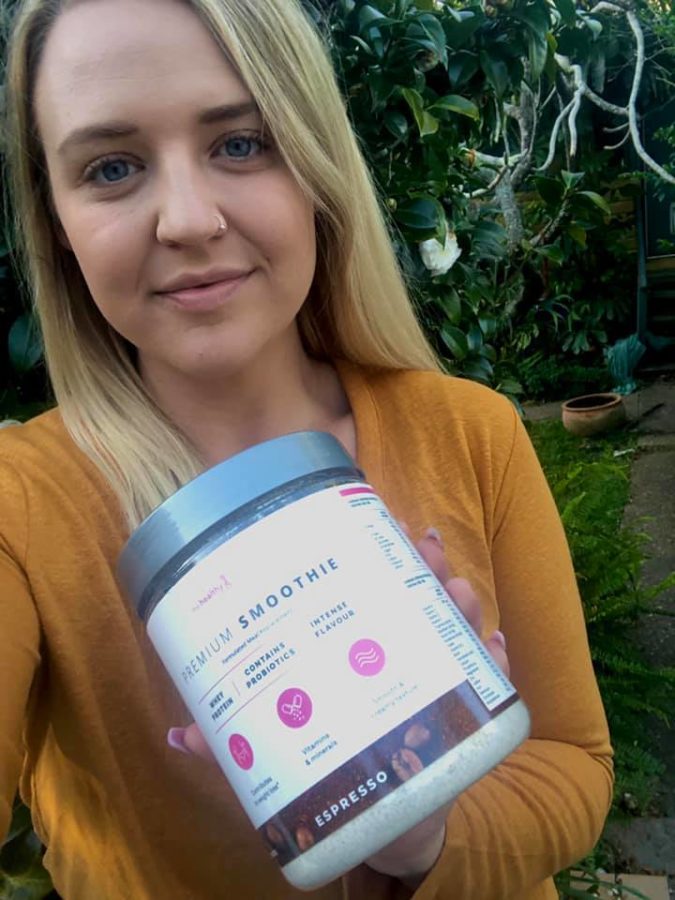 Cicily says, "Soo in love with the new Premium Smoothies. The flavour is amazing! And the texture is so creamy and perfectly fluffy. Plus I absolutely loveee how it's packed with probiotics!
These are my new go to breakfast and lunch!!"
Lauren Kolstad is loving the convenience and that full feeling!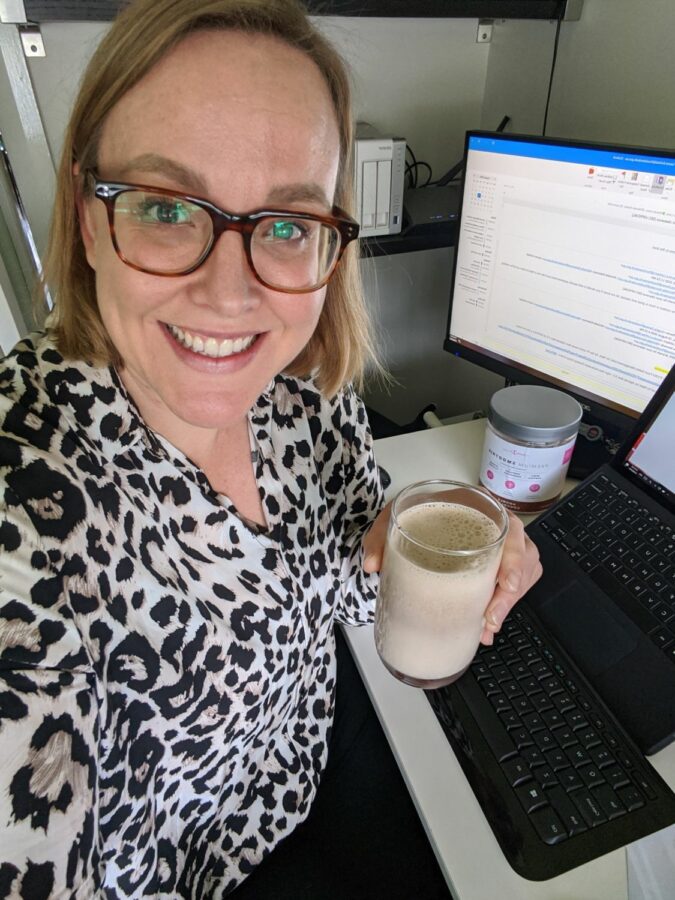 Lauren says "I've been a long time fan of the Healthy Mummy Smoothies but the Premium Smoothies are next level. So creamy and delish!
I love that I can just add the mix to a shaker of milk and it keeps my full for hours – it means I can stay on track when I have no meal prep. Perfect for workdays where I don't have the time to think, let alone make a snack or lunch."
Mum of two Kaitie is a big fan of the intense flavours.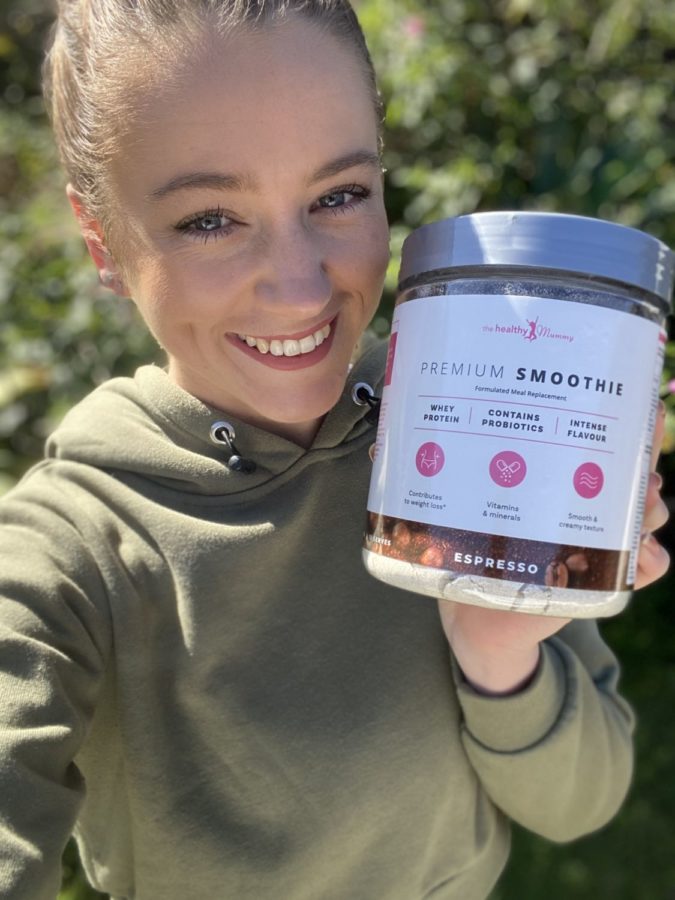 Kaitie says, "Oh my goodness… It's love at first sip! The Healthy Mummy Premium Smoothies are next level amazing! So quick and easy to make, simply add milk and smoothie mix to a shaker, shake and go! They have an intense flavour with a smooth and creamy texture.
I love the fact they are packed full of probiotics, vitamins, minerals and they have a huge 26 grams of protein per serve to help keep you fuller for longer. 
These are perfect for busy mums, always on the run! A big thumbs up from me."
Get your Premium Smoothies here
The Tummy Smoothies
This Tummy Smoothie is not only a delicious meal replacement, it also contains a heap of amazing new ingredients including probiotics to help you lose weight, support your gut health and feel fuller for longer! Along with the ever-popular Vanilla Flavour, The Tummy  Smoothie is also now available in Chocolate and Salted Caramel flavours!
Amy Atkinson has found that since she started using the Tummy Smoothie she is snacking less often and she LOVES the taste!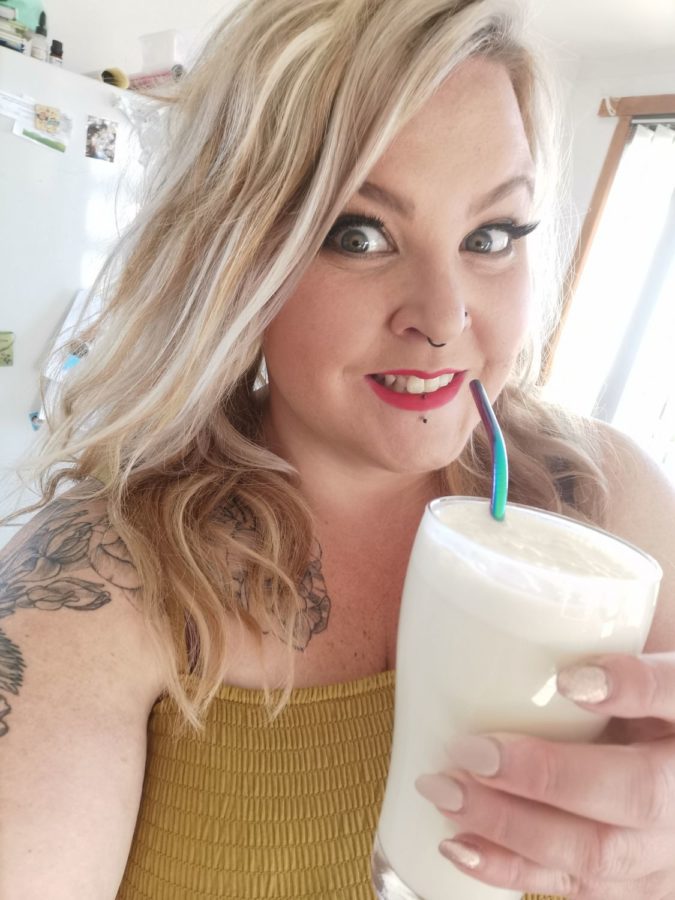 "I'm snacking less as it's keeping me fuller for longer," she says,  "I'm excited to see some massive results while using this."
"The Healthy Mummy Tummy Smoothie Vanilla powder has a nice delicious creamy taste to it. It's a very enjoyable smoothie to drink. It has a delicious vanilla taste much similar to the Vanilla Protein Powder. My favourite combo is adding a banana and a dash of honey. It has a nice flavour just on its own though and I love it!."
Cassie Mckay has found that The Tummy Smoothie fills her up and reduces bloating.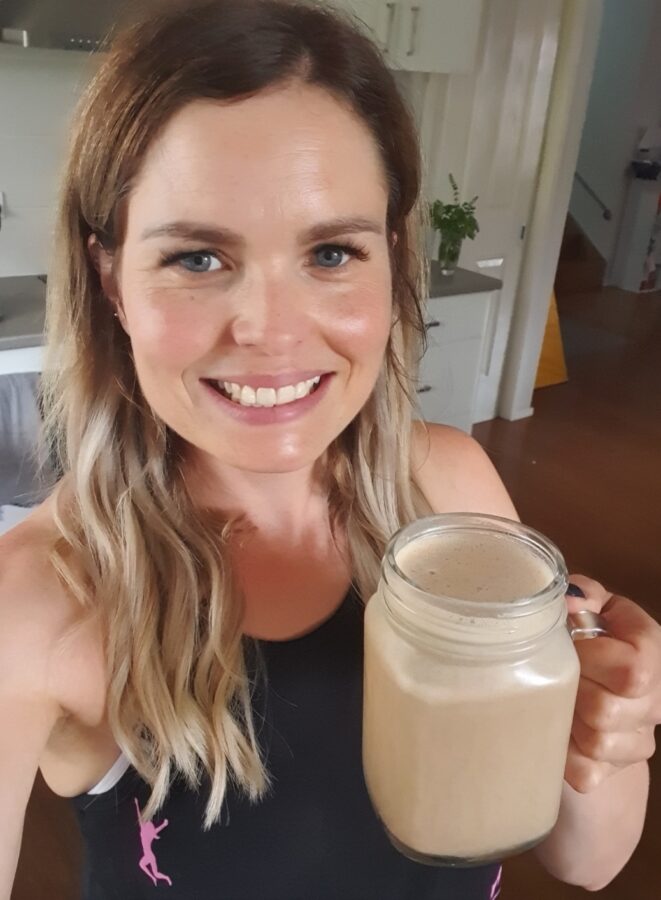 "My eating habits have changed a bit since lockdown started, and not for the best. I've slipped and found myself eating foods I don't normally eat…as a result I've experienced a fair bit of bloating and an upset stomach at times.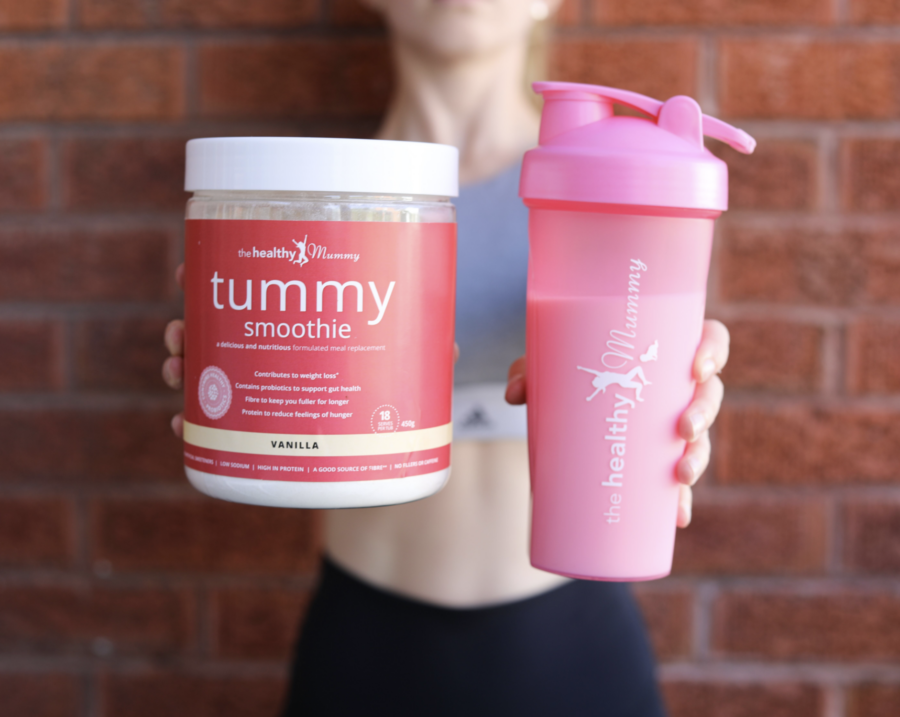 The Vanilla flavour reminds me of mashmallows!! I've been enjoying mine with almond milk, cinnamon and ice and also in the Bloated Tummy Smoothie. I love that I feel full for some time after having it, but not bloated and yuck."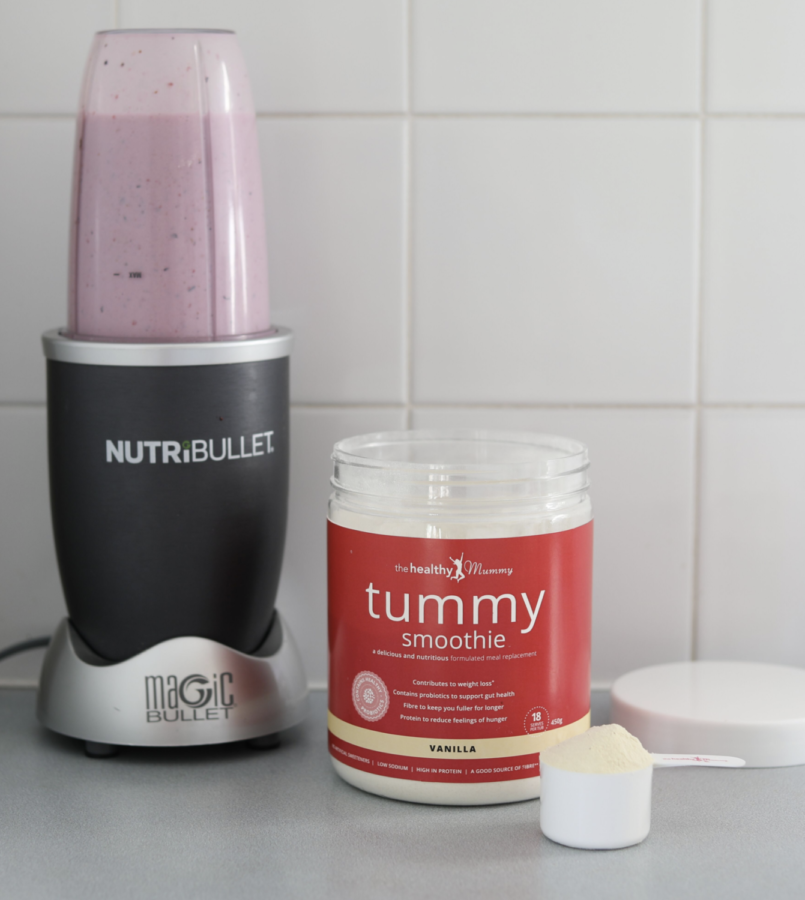 Megan from Geelong loves the Tummy Chocolate flavour!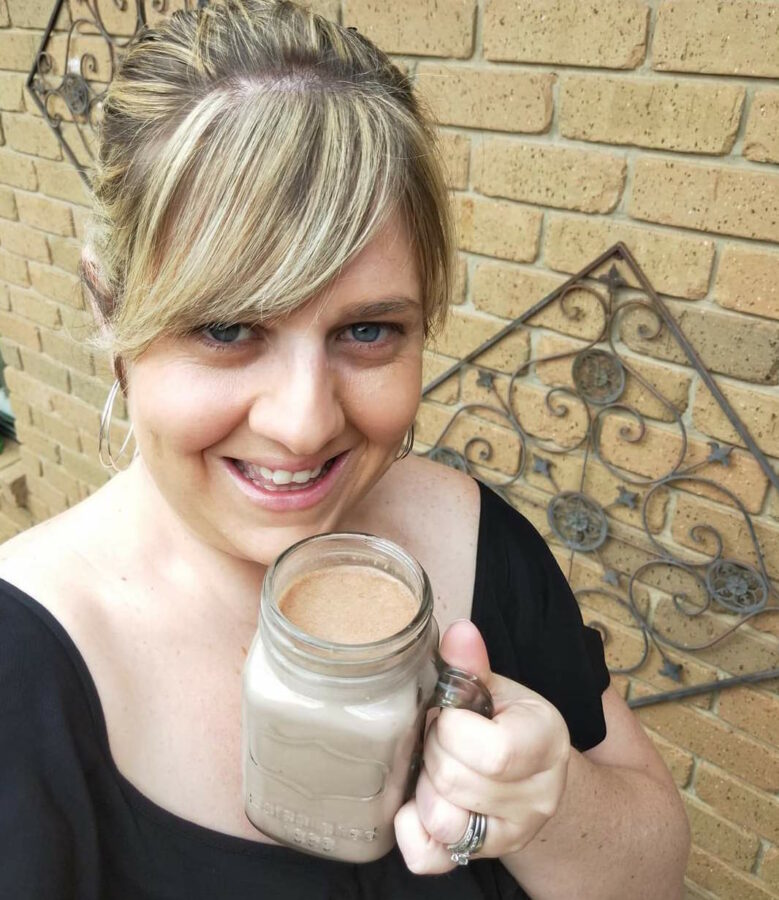 "ABSOLUTELY LOVEEEEE the Chocolate Tummy Smoothie. It's such a beautiful creamy chocolate flavour it's just like having a milkshake. I've been using the  Vanilla Tummy Smoothie since it came out and have had so much success with it. I don't bloat as often, it keeps me feeling fuller and I feel better in the gut. So excited for new flavours!"
Hannah Pech loved the Vanilla flavour but has found a new favourite!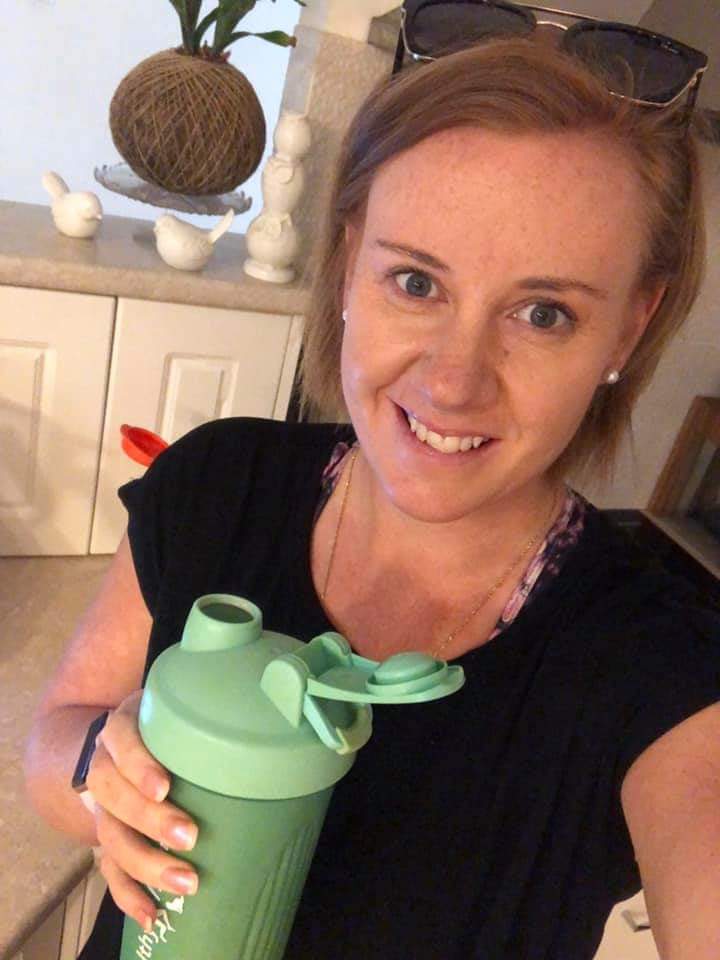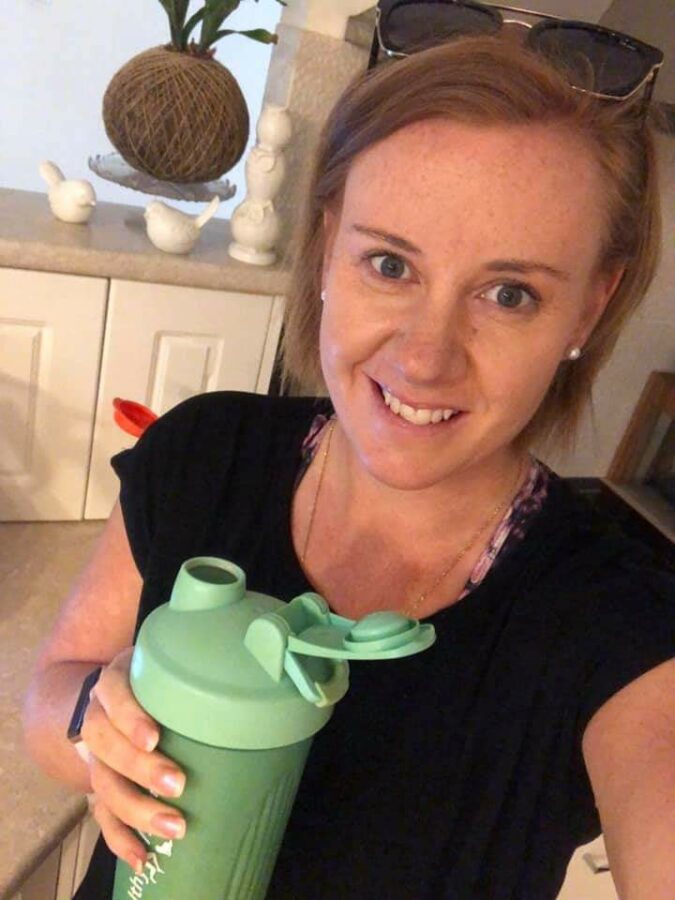 "I've been using the Healthy Mummy Tummy smoothie since its  release and loving it….now the new salted caramel flavour has taken my love to the next level! Smooth, filling and ticks so many nutrition boxes for me! The new salted caramel flavour is my new go to flavour!" 
Melanie from Tasmania is super impressed!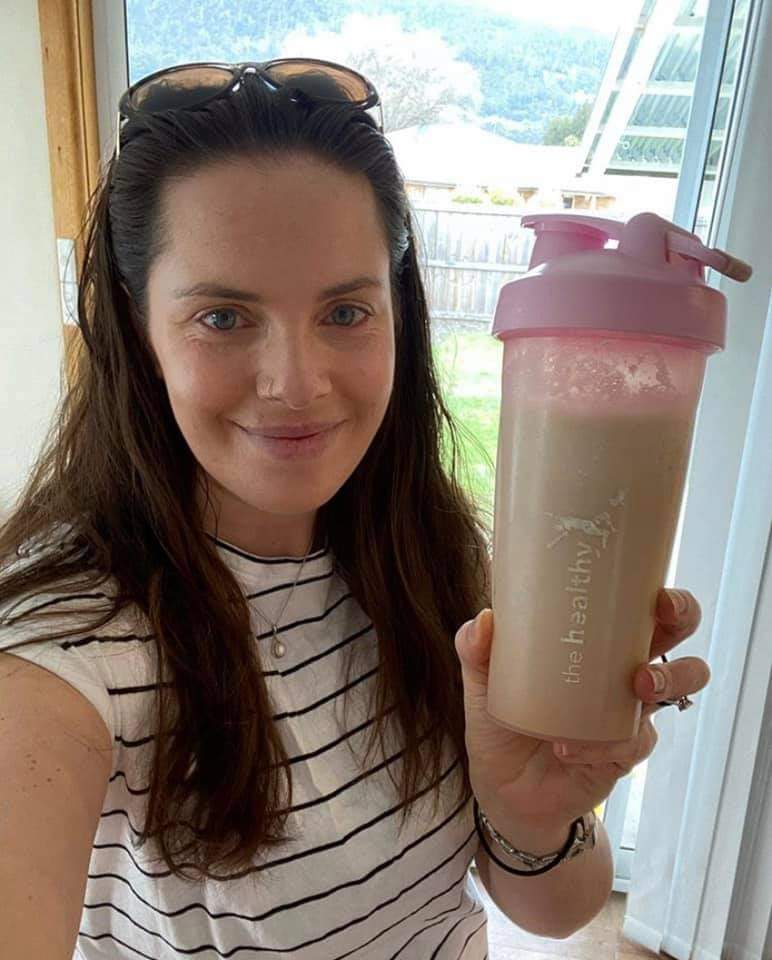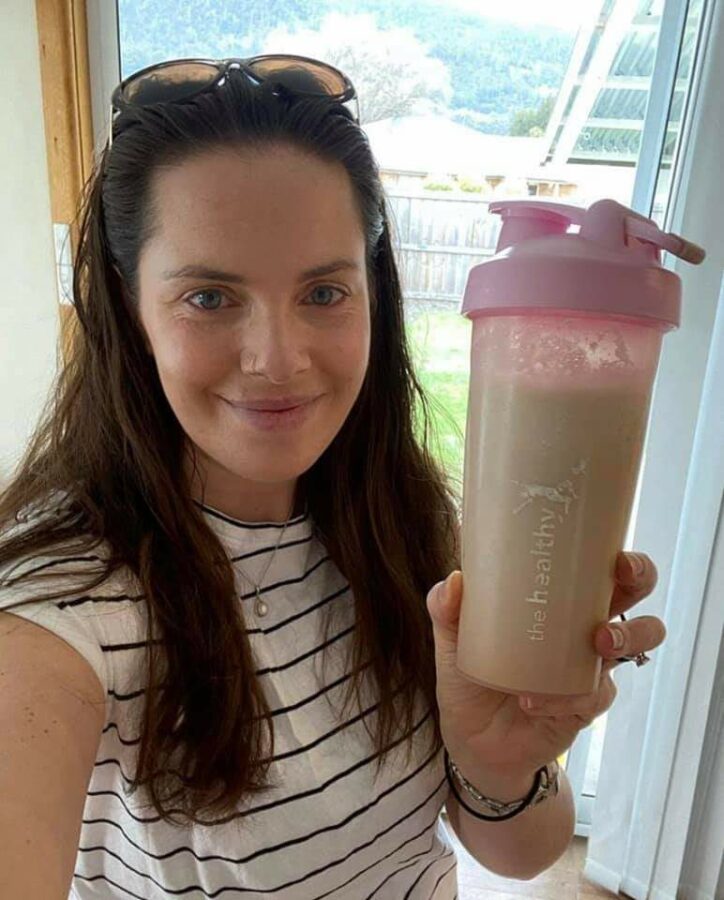 Melanie says "I have actually never tried a Tummy smoothie before and I must say I am super impressed! I've been testing out the new Salted Caramel flavour and it is so smooth which I love and the flavour is definitely there! I love the way it feels in my tummy too, I will definitely be ordering myself some more of this."
Original Smoothies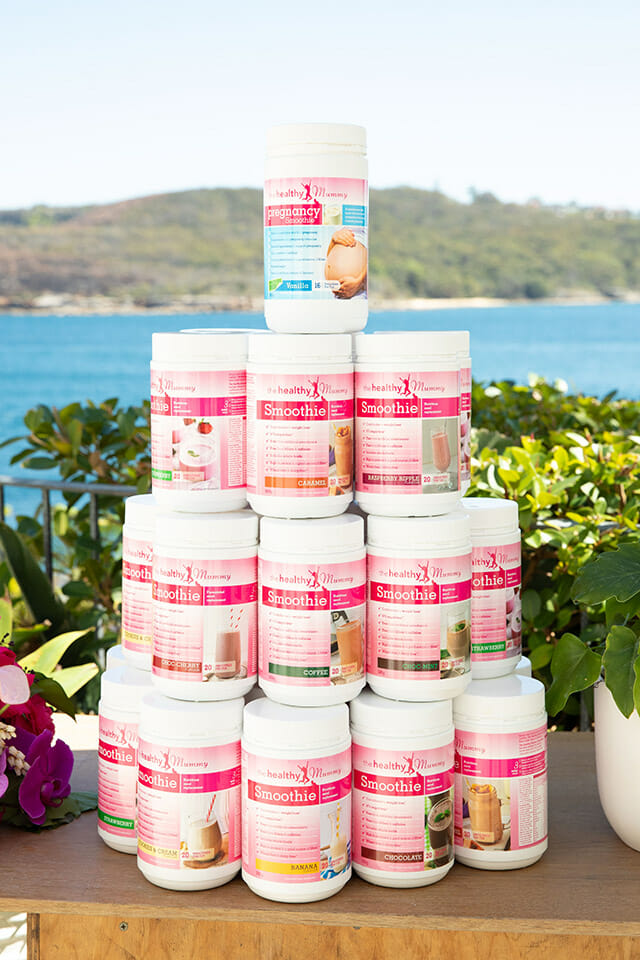 The Original Healthy Mummy Smoothies are dairy-free and packed with a potent combination of vitamins, minerals, proteins, carbohydrates, fibre and healthy fats. They contain a mix of herbs that can help to maintain a feeling of general wellbeing, including.
Bec Ashworth has lost a whopping 55 kilos and says she would never be without Healthy Mummy Smoothies!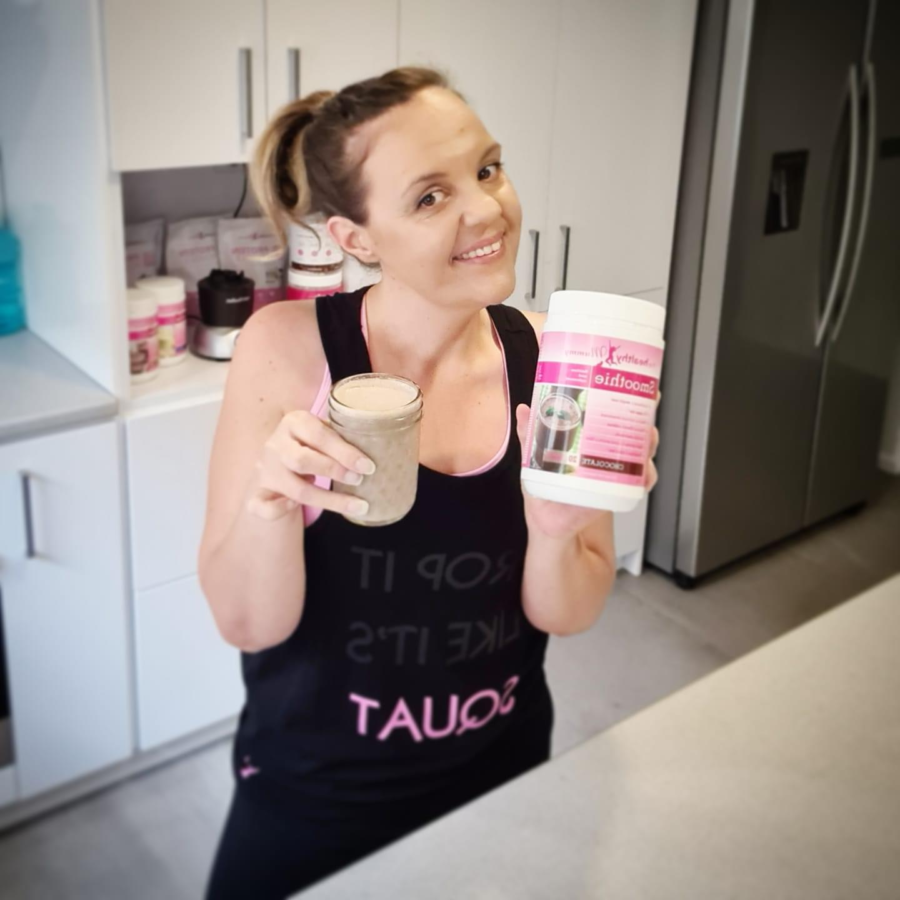 Bec says "I have lost an amazing 55kgs thanks to the Healthy Mummy Smoothies!
They are super convenient and fast.
Before the Smoothies I was terrible at eating breakfast and always skipped the most important meal of the day. Not anymore and the results, speak for themselves! I have maintained my 55kg loss for 6 years now including 2 health mummy pregnancies."
"I would never be without them"
Elle Temple lost 25 kilos using Healthy  Mummy Smoothies after her first pregnancy and is currently on her second weight loss journey following her second baby.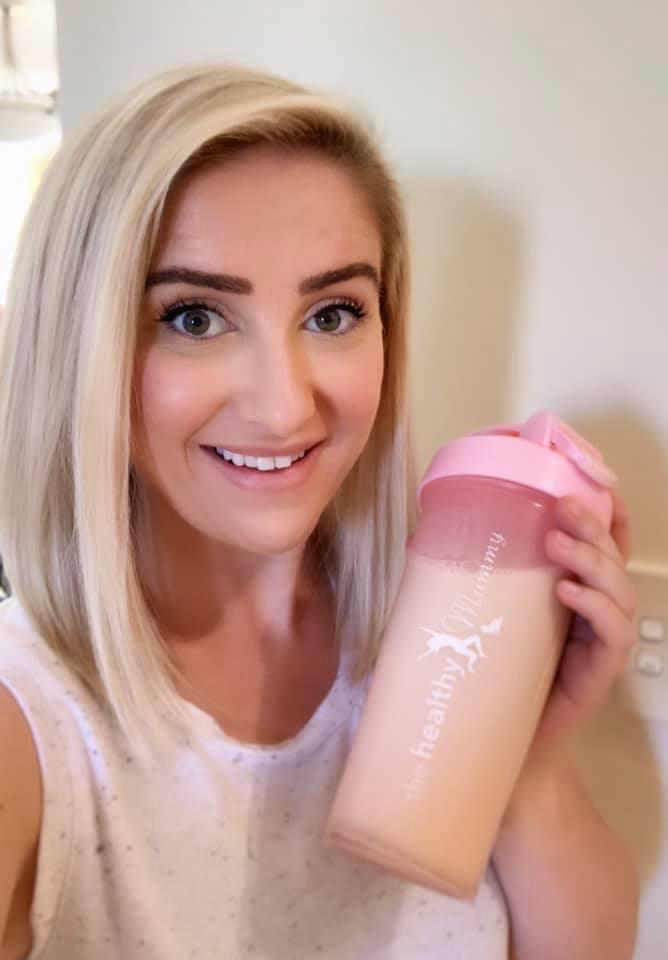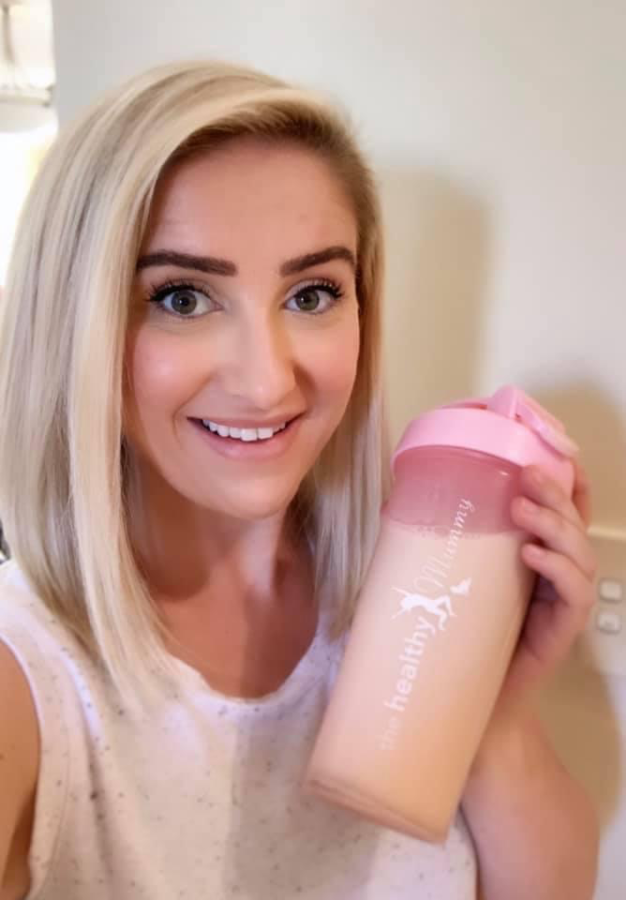 Elle says,  "I started using Healthy Mummy Smoothies back in 2014 after I had my first baby. I was searching for something breastfeeding friendly and something really quick to prepare with a newborn. I fell in love with the strawberry flavour but now I keep all different flavours on rotation so I am never bored."
"I love how filling the smoothies keep me up until lunch and the convenience of being able to consume them on the go. The smoothies have been a great way to sneak in lots of vitamins and minerals into my day to keep up my energy running around after a family.
Kate Kernan has lost 26 kilos and has made Healthy Mummy Smoothies part of her daily routine!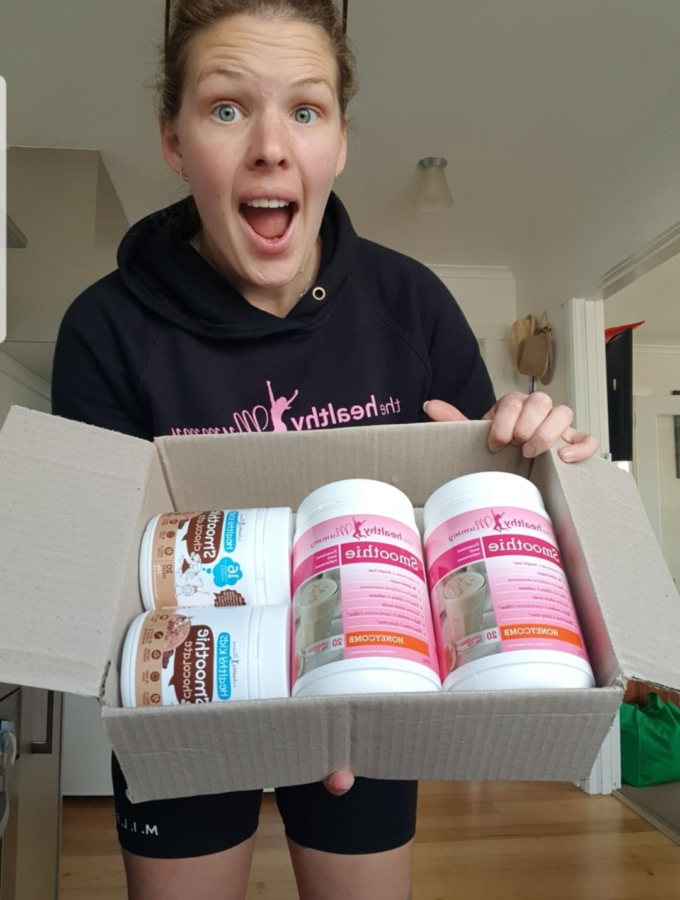 Kate says, "The Healthy Mummy Smoothies are my go-to! I have them daily for breakfast, sometimes lunch and dinner too.
There is something for every craving, no matter what I feel like at the time I have that option in all the different The Healthy Mummy smoothie flavours.
Rushing the kids out the door, it's typical to skip feeding yourself, but the Healthy Mummy smoothies make it SO easy to make a nutritious meal in 2 minutes to take with you and enjoy.
Packed full of vitamins, minerals, they are an awesome, delicious meal!  I love them!"
Fi Redding has lost 32 kilos with The Healthy Mummy and is still going!

Fi says, "The Healthy Mummy smoothies are AMAZING!!!!! I love how quickly I can make a delicious meal or snack to have at home or out and about. They are fantastic by themselves, or mix it up by adding fruits and vegetables!!
My favourite combination at the moment is chocolate, with added spinach and peanut butter. Fantastic for busy mums on the go!!!
Get your Original Healthy Mummy Smoothies here
The Healthy Man Meal Replacement
The Healthy Man Meal Replacement contains high-quality whey protein (24.2g per serve) and has been formulated specifically for men to help boost their health, vitality, nutrition and weight loss. It contains 24 vitamins and minerals and Probiotics to support gut health. With an essential blend of copper, selenium and zinc and biotin, The Healthy Man Meal Replacement supports men's hair health. It also contains Tomato Lycopene for heart and Prostate health.
Warren Magill has lost 7 kgs in 4 months using The Healthy Man Meal Replacement
I see an improvement in energy levels, mood and stamina throughout the day, along with feeling lighter and fitter every day I stay on track"
"For me, smoko was often a pie or something full of sugar, which always left me hungry and feeling heavy and low after the sugar rush. Since replacing it with my Healthy Man Meal Replacement, I am no longer hungry afterwards, feel lighter and have plenty of energy to carry me through to lunch and beyond."
Andrew Doubleday has lost 5 kilos in 6 months
"For me, using The Healthy Man Meal Replacement has been a game-changer I love the chocolate as a treat but the vanilla would be my favourite with banana & blueberries to start my day. They have a delicious flavour & the smooth consistency suits me I find I don't eat as much as it keeps me full & content."
I have seen improvements with keeping my diabetes under control with a healthy meal plan, I have more energy, I feel fuller for longer, my mood improved as I feel healthier."
Jason Farley lost 4kgs in 4 months
"I am loving both the chocolate and vanilla Healthy Man Meal Replacement and usually have them with milk or add a banana for breakfast which I find great for on the go. They are thick, smooth and creamy and not grainy like others can be. I am genuinely not as hungry as I used to be and finding I am not eating as much."
Get the Healthy Man Meal Replacement here
For more on our Healthy Mummy Smoothie Range see here
Your ultimate guide to weight loss smoothies – everything you need to know