5 low-carb breakfast recipes that will help you lose weight
They say breakfast is the most important meal of your day – and for good reason!Especially on your weight loss journey.
Choice Australia states that when it comes to starting your day right, you need a good source of fibre and carbohydrates, without the high dose of salt and sugar.
Low carb doesn't have to mean no carbs at all, it just means cutting down and adding more components like good fats and proteins.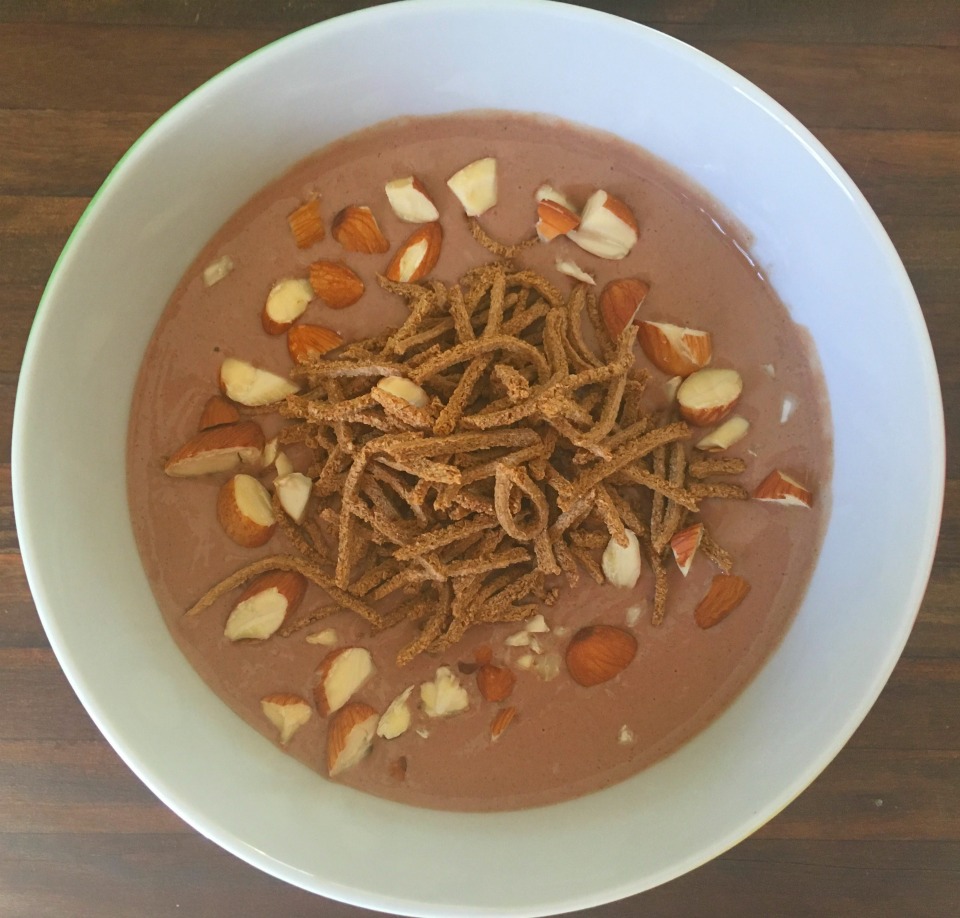 Try cutting down on carbs and reach for one of these high-protein, low-carb breakfast recipes instead:
1. Healthy Homemade Baked Beans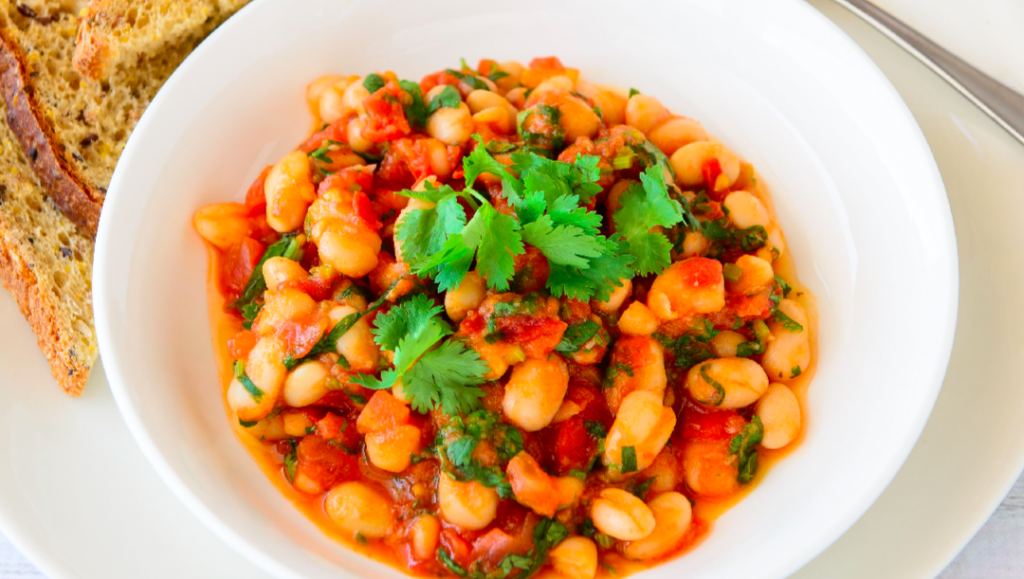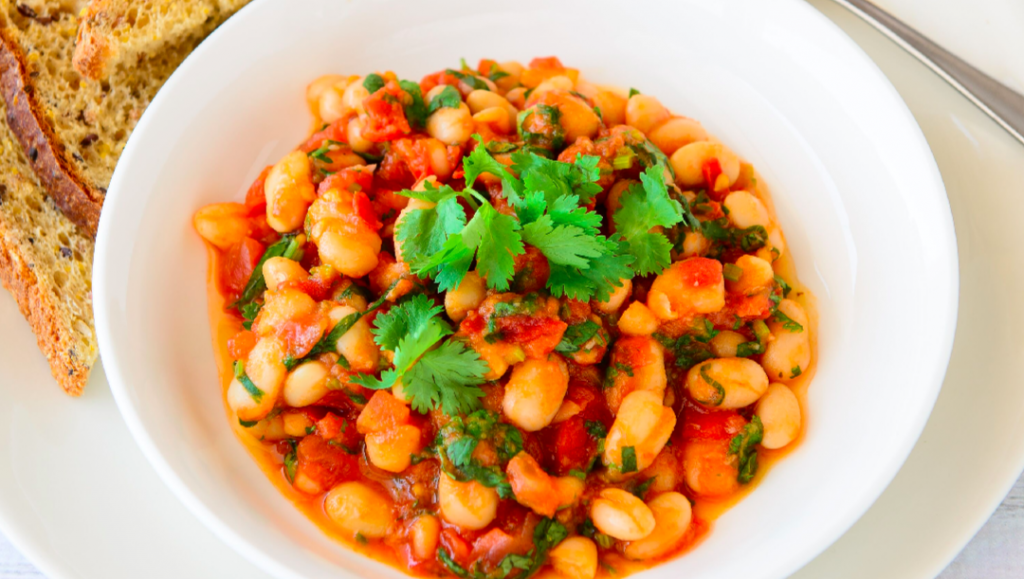 Prepare this low-carb recipe ahead of time and keep it in your fridge for days. Beans are an excellent source of protein and this breakfast will keep your feeling full and nourished until your next meal!
Ingredients
2

tbsp

olive oil

1

tsp

onion powder or flakes

1

tsp

mustard powder

2

tsp

dried mixed herbs

1

400g tin

chopped tomatoes

5

tbsp

salt reduced tomato puree

1/2

clove

garlic

crushed

2

300g

cans of cannellini beans

drained and rinsed

4

fresh basil leaves
Method
Heat the olive oil in a large saucepan over a medium heat.

When warm, add garlic and simmer till golden.

Add onion powder/flakes and mustard powder and continue to simmer for 1 minute or till fragrant.

Add the tomatoes, puree and herbs to the mix and stir well to combine.

Simmer gently for 5 minutes until warmed through and well combined.

Remove mixture from heat and pour into a medium sized bowl.

Allow to cool slightly before using a stick blender to pulse down to a smooth paste.

Return the sauce to the pan and add the beans, simmer for 4-5 minutes or until beans soften.

Tear the basil leaves into pieces and add to the sauce. Stir to combine then remove from heat and serve.
2. Chocolate Breakfast Smoothie Bowl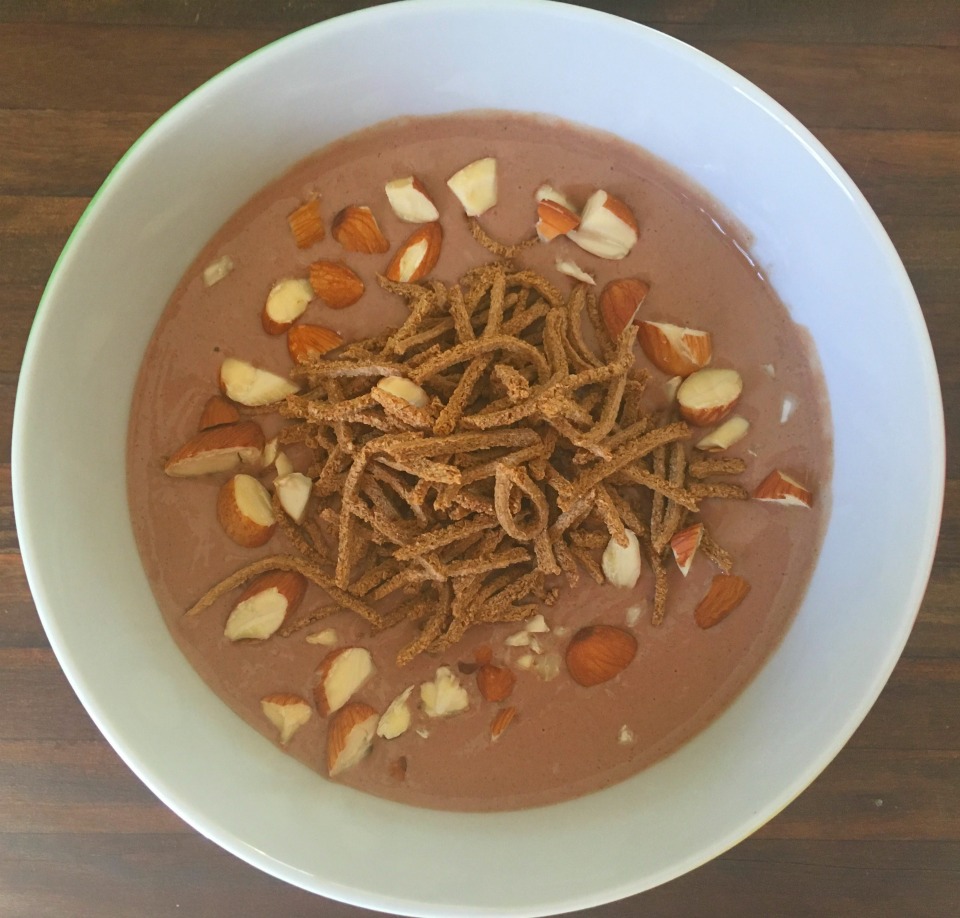 The chia seeds in this smoothie bowl take this breakfast recipe to the top! These little superfood seeds will make your breakfast that much more nutritious and low-carb. Adding the Healthy Mummy smoothie mix will also add extra protein to this meal!
Ingredients
250

ml

almond milk

unsweetened

2

tsp

chia seeds

2

tsp

pepitas

2

tbsp

chocolate Healthy Mummy smoothie mix

1

tbsp

cacao

or coco

1

tsp

Maca powder

optional
Method
Soak chia seeds in milk in the blender for a few minutes, you want your smoothie bowl to be nice and thick

Add remaining ingredients and blend well

Pour into a bowl and top with your choice of toppings. Cat used All Bran Cereal and 6 chopped almonds
3. Breakfast Hummingbird Muffins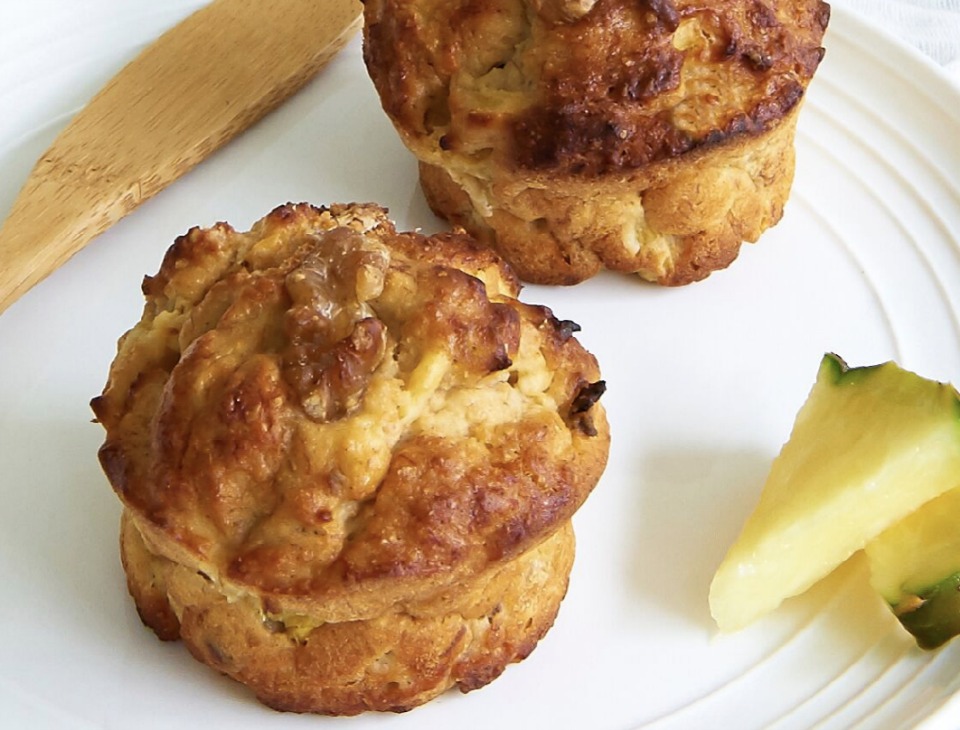 A grab as you go out the door breakfast, these hummingbird muffins are so easy to make and store in the freezer. Full of fruits, greek yoghurt and eggs, this is a great low-carb breakfast that feels like you're eating carbs!
Ingredients
2

free-range eggs

100 grams

3/4

cup

reduced-fat Greek natural yoghurt

195 grams

1

tsp

vanilla extract

5 mls

1

tbsp

chopped medjool dates

fresh, 15 grams

2

ripe mashed banana

180 grams

2

cups

finely chopped pineapple

fresh or tinned, 320 grams

2

cups

plain wholemeal flour

240 grams

2

tsp

baking powder

5 grams

3/4

cup

halved walnuts

120 grams
Method
Preheat oven to 200C (180C fan forced). Line 12 holes of a muffin tin with muffin cases.

In a large bowl, beat eggs, yoghurt, vanilla, dates, bananas and pineapple together with an electric mixer on high for 2 minutes until well combined.

Sift in wholemeal flour and baking powder, then stir to combine without over working the batter (or the muffins will be tough).

Divide mixture evenly into prepared muffin tins (until they're about 3/4 full) and top each with a walnut half.

Bake for 25 minutes or until tops bounce back when lightly touched.

Cool in tins for 5 minutes then turn onto a wire rack to cool completely.

2 muffins is 1 serve. Store leftovers in an airtight container in the fridge for 4 days or freeze for up to 2 months.
4. Zucchini, Asparagus and eggs
A low-starchy carb recipe to get your day started right! Boost your metabolism with the child flakes for a energetic morning.
Find this recipe on the 28 Day Weight Loss Challenge recipe hub.
5. Blueberry Pancakes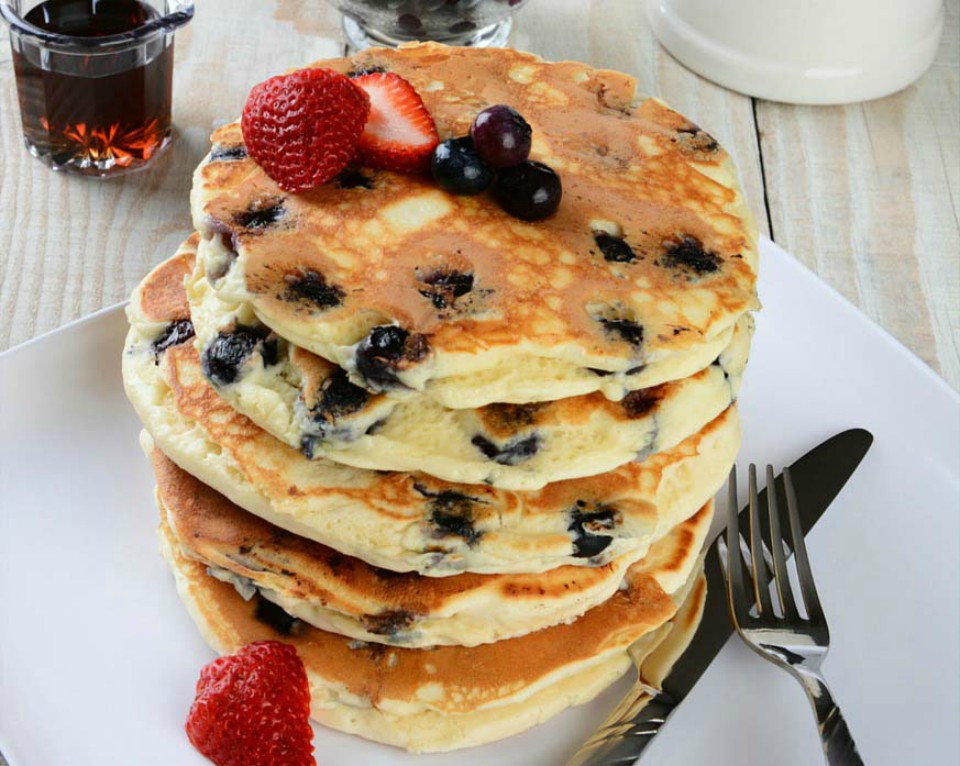 Even if you're cutting back on carbs, you can enjoy a stack of pancakes. Try adding some Healthy Mummy Protein powder for an extra hit or enjoy as is!
Ingredients
200

g

self raising flour

1

tsp

baking powder

1

egg

½

tsp

salt

300

ml

skim milk

150

g

blueberries

Cooking spray to fry
Method
Combine the flour, baking powder and salt.

In a jug, whisk the egg with the milk.

Make a well in the dry ingredients and add the wet ingredients, whisking them together until you have a smooth batter.

Fold in 3/4 of blueberries save the rest to serve with the pancakes

Heat cooking spray in a frying pan.

Drop a large tbsp of the batter into the pan to make a pancake of around 7.5cm across.

Fry for about 3 minutes until bubbles form on the top of the pancake, then flip over and cook for another 3 minutes. Continue cooking until you've used all of the batter.
Find out more about the 28 Day Weight Loss Challenge.