Andrew is just a kilo away from reaching his goal weight using The Healthy Man Meal Replacement!
More amazing results from blokes who are using The Healthy Man Meal Replacement!
Just two months ago, Andrew Doubleday from the Sunshine Coast made a commitment to lose 5 kilos. He started using The Healthy Man Meal Replacement every day for breakfast and is now well on his way to reach his target!
He's already lost 4 kilos, and not only that, he's lost 30 cm from his body.
"This is the same size shirt, but a different man underneath!"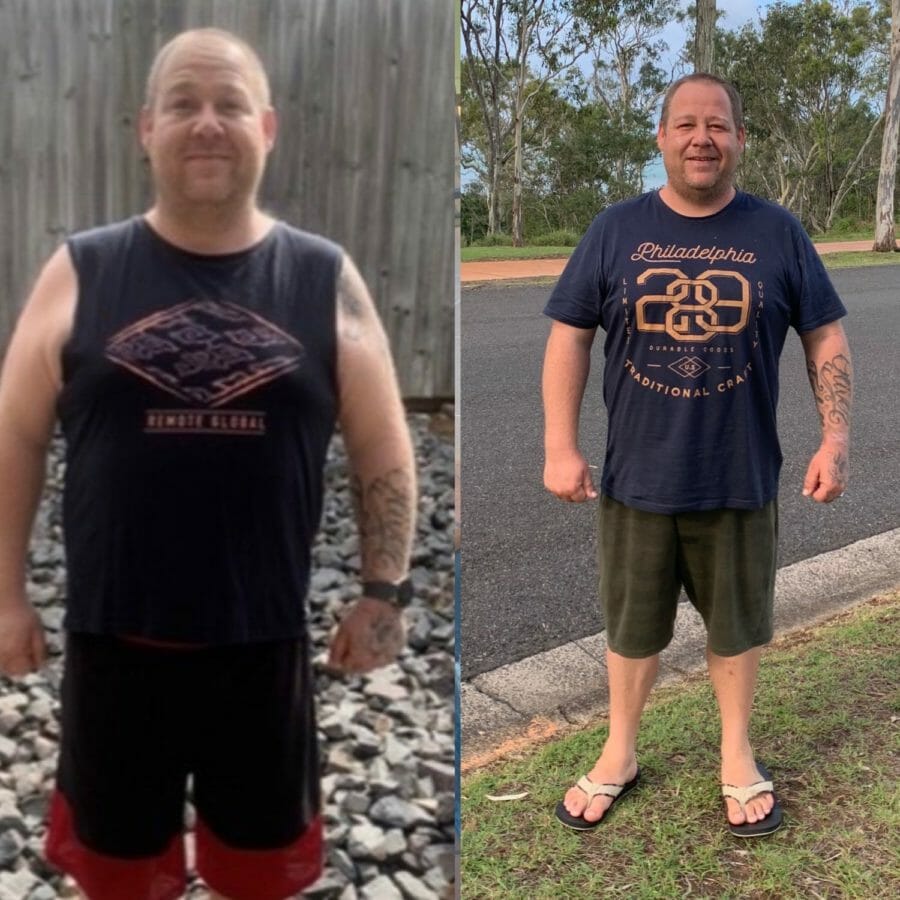 Andrew's Weight Loss Results
Andrew says, "I've been using the Healthy Man Meal Replacement for 8 weeks now I'm on my 3rd tub in total I have lost around 4kgs and 30cm."
"I feel better than ever before, I've lost over 30cm and I'm loving life. I now have the energy to play with my kids and swim in the pool and live the lifestyle I've always dreamed of!"
"I'm really feeling happy with myself."
Andrew's Improved health
Along with losing the 4 kilos Andrews's cholesterol is levels have also improved. And he is standing up tall and proud.
"Plus since losing weight even my posture is better!"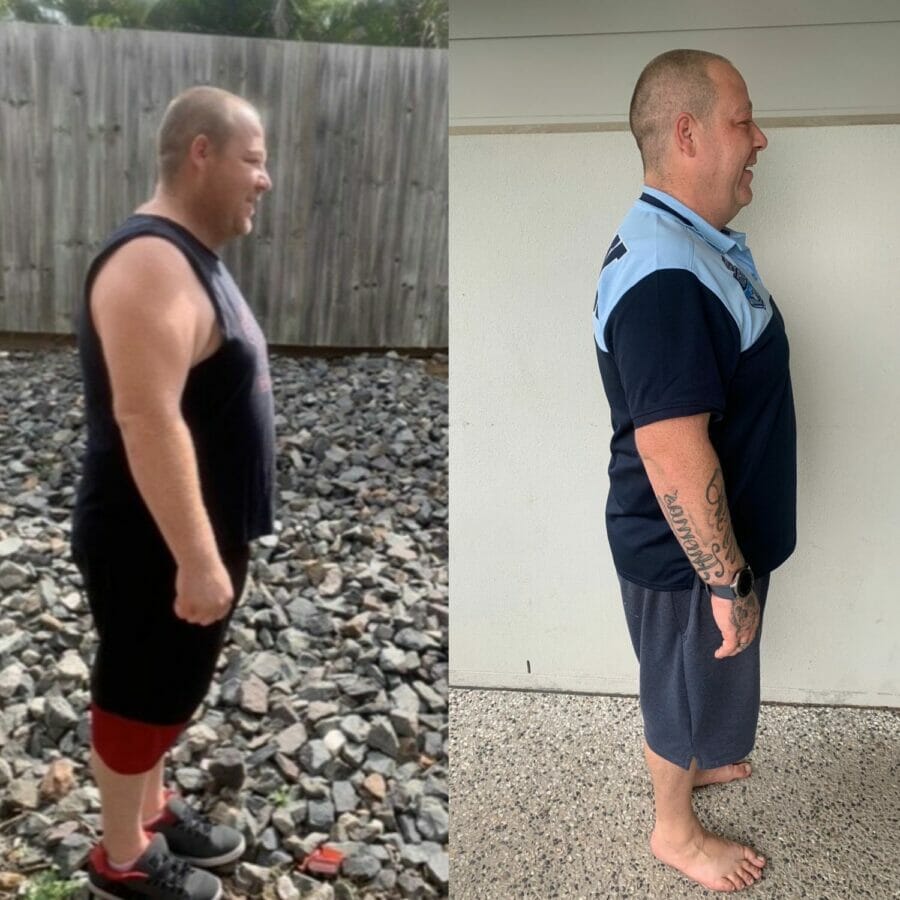 Andrew is enjoying the Healthy Man Meal Replacement every morning for breakfast and loves the taste.
"I love The Healthy Man Meal Replacement as it's smooth and creamy plus it's full of flavour.  It's not grainy like other shakes and goes down a treat."
"I like to use both Chocolate & Vanilla and love that the flavours are versatile."
"It's so filling I actually feel full, I prefer it plain without the added extras."
"It's just so convenient, helps me not skip meals, and keeps me fuller for longer which is keeping me on track…
I would recommend The Healthy Man to others – I give it a 10/10."
Is it time for your bloke to try the Healthy Man Meal Replacement?
It's the perfect low-calorie meal replacement for busy blokes wanting to boost weight loss and improve overall health. It's full of whey and soy protein which means it'll leave you feeling full and satisfied and keep you going till your next meal.
If your man wants to shift some kilo's, look no further than The Healthy Man's Meal Replacement!
The Healthy Man Meal Replacement is available in Chocolate and Vanilla and will:-
Enhance fat-burning ability
Improve gut health
Reduce beer belly
Increase stamina
Increase muscle strength
Increase energy, vitality and overall health
Get your bloke a tub of the Healthy Man Meal Replacement here