This mum made a healthy feast fit for 17 people for under $200!
Still not sure what to make for dinner? Fear not, this mum has come to your rescue!
"I love cooking and creating and really enjoyed the process. I make healthy mummy meals for my family every day, so why not share my passion for healthy, nutritious food, to celebrate an occasion!?" says Eirini.
Eirini made all these recipes from our Healthy Mummy Christmas Cookbook. How awesome do they look?!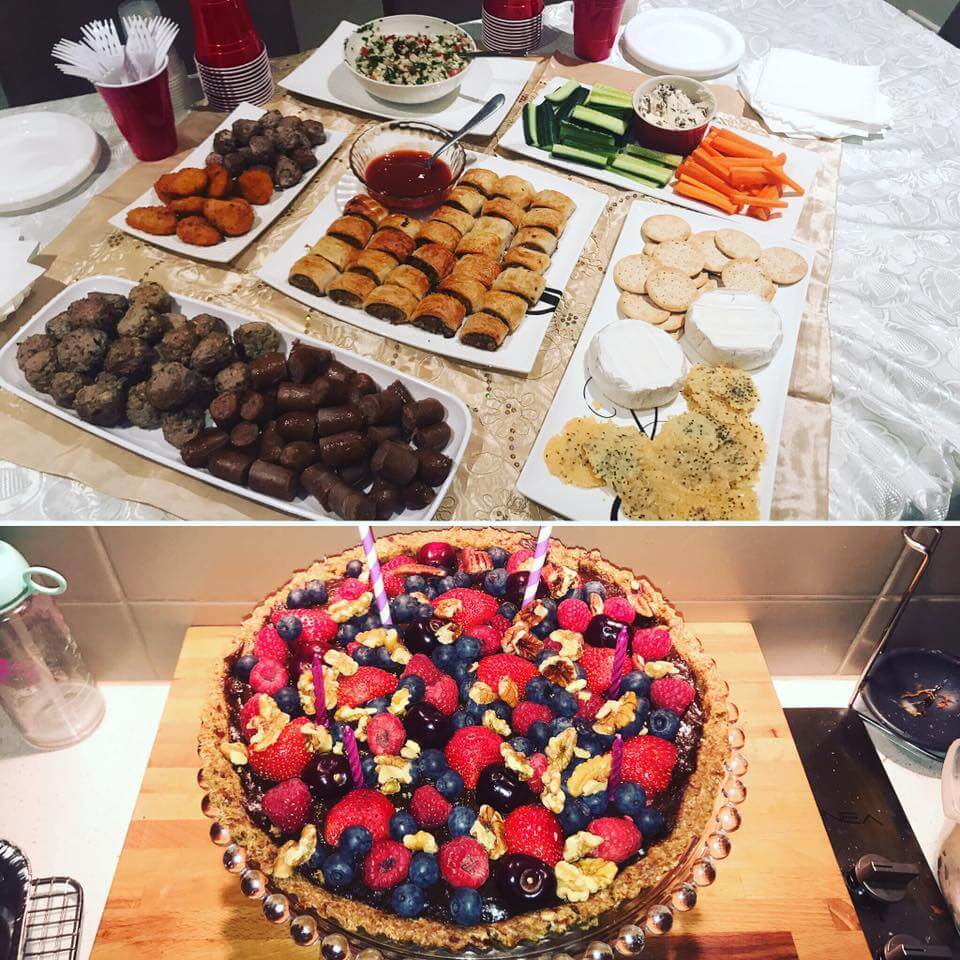 Healthy feast for 17 people for under $200!
Coming in at around $120, Eirini purchased some ingredients in bulk which meant she saved even more. The feast will serve 12 adults and five children at the party as finger food. Yum!
Eirini says, "I prepared it all over two days with three kids, a kinder concert and crazy summer heat to deal with, I'm glad I did it though," she added.
With a few other recipes up her sleeve from the Christmas & Entertaining Cookbook, Eirini is planning on making these on the day also.
What Eirini made:
Cauliflower tabouli
Delicious AND healthy, this tabouli is also aesthetically pleasing due to its festive colours throughout. This will look great on your dining table once all the food is laid out.
This recipe is 140 calories. 
Olive dip
Make this ahead of time and store in the fridge in an airtight container. Bring out when your guests arrive and they'll think you whipped it up in no time!
This recipe is 140 calories.
Healthy sausage rolls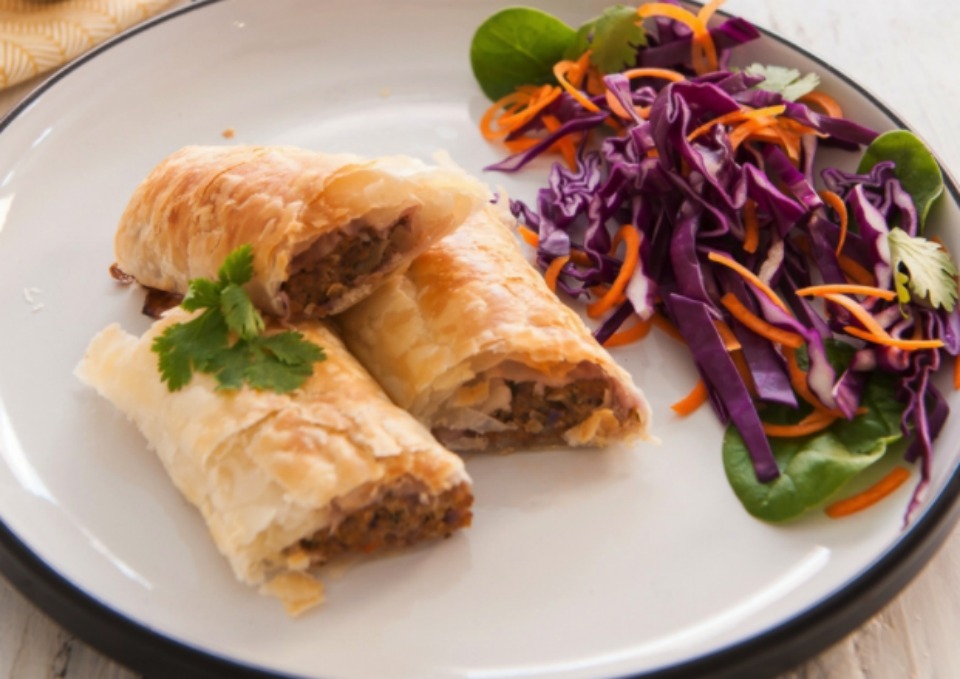 Eirini's husband now loves the sausage rolls and at 201 calories. These are great for the little ones also as the hidden vegetables will go unnoticed.
Parmasean crackers
"Parmesan crackers were a hit," says Eirini. With only three ingredients, these crackers are so simple yet filling accompanied with a yummy dip.
This recipe is 73 calories.
Cranberry and turkey meatballs
These festive meatballs were little flavour explosions according to Eirini and her family. The meatballs can be prepared the night before and then cooked when you're ready, a great recipe for those with a big family on Christmas Day!
The recipe is 324 calories.
Sweet and Sour Chicken meatballs 
Eirini made these from the 28 Day Weight Loss Challenge recipe hub, and she left the sauce out for a more basic and standard chicken meatball. This worked for Eirini and her Christmas spread as she can add her accompaniments to the meatballs for more flavour.
This recipe 356 calories. 
Raw chocolate cake
"The cake is not only delicious but so pretty. This was hands down my favourite! Followed closely by the olive dip," says Eirini.
This recipe is 275 calories.
Find all these recipes and more in Christmas & Entertaining Cookbook.
For more recipes like these, join The 28 Day Weight Loss Challenge and get access to 4,500 scrumptious and heathy meals. You can also customise your meal plans to suit your dietary requirements.