Watch how easy it is to make our Sticky Chicken Thigh & Fried Rice Traybake
See how to make one of the 28 Day Weight Loss Challenge most popular recipes - Sticky Chicken Thigh & Fried Rice Traybake just 392 calories
Have you tried the Sticky Chicken Thigh and Fried Rice Traybake yet? It's one of our most popular recipes and an absolute hit with the Healthy Mummy Community. They LOVE IT!
It's the perfect busy mum, throw-together meal that pleases the whole family! It's direct from our 28 Day Weight Loss Challenge which has over 4500 healthy and family friendly recipes!
See how to make this recipe below with a step by step guide!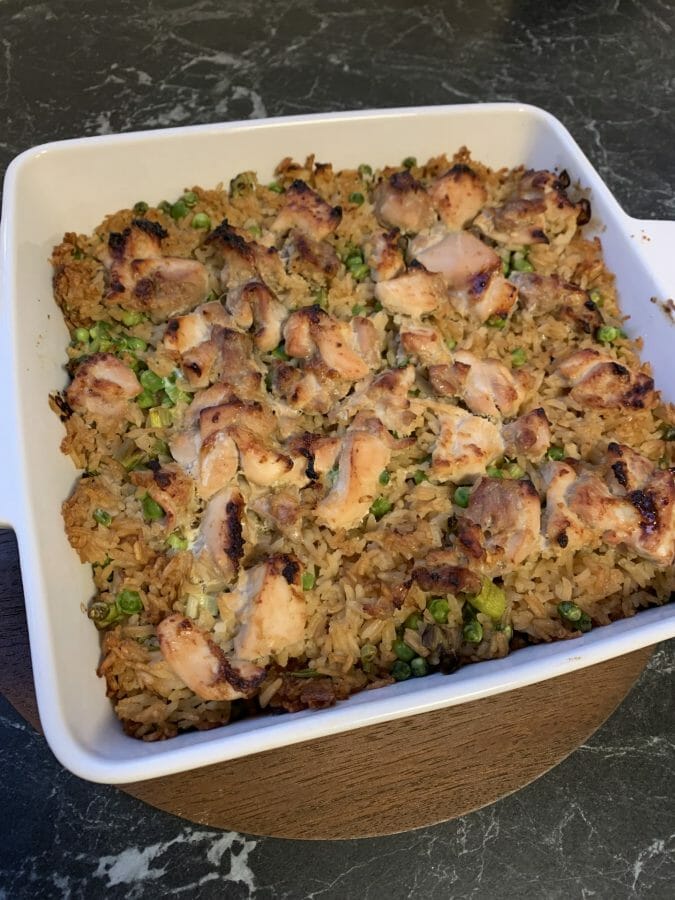 Budget AND Family Friendly
This is a fabulous 'Fakeaway' meal that's just like a Chinese takeaway but for a fraction of the cost! In fact, it comes in at just $1.80 per serve.
The recipe uses chicken thighs that are budget-friendly plus simple pantry ingredients you most likely already have. The combination of the chicken marinade is utterly delicious and the way the rice is cooked gives this dish an extra edge. It is freezer friendly and fussy eater approved.
The chicken and eggs ensure a healthy hit of protein while the rice and veggies provide a boost of fibre.
Watch how to make it below!
A One Pot Wonder in 3 easy steps!
In the video above we have used a rice cooker which is an option or simply make the whole thing in the one pot!
Step 1.
When your rice is cooking with your stock and tamari, marinate your chicken thighs with honey, tamari, garlic and ginger.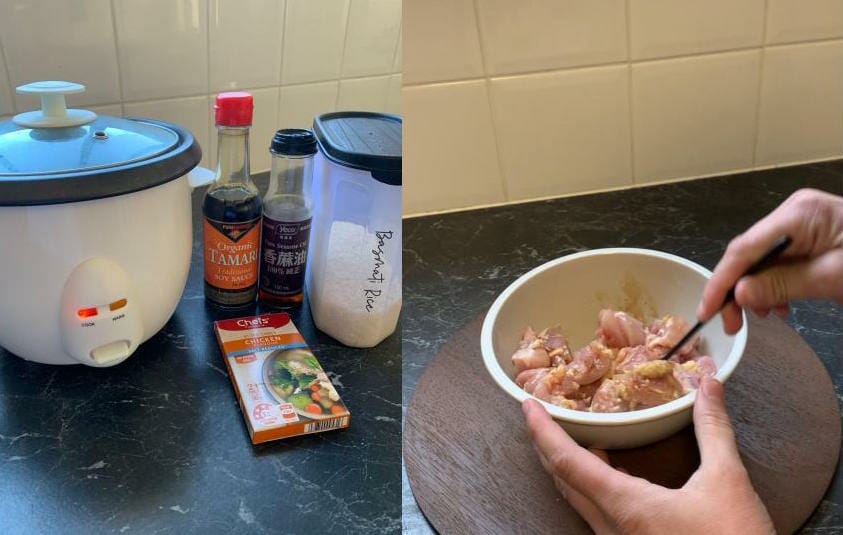 Step 2.
Stir your spring onions and peas through the rice and whisk your eggs.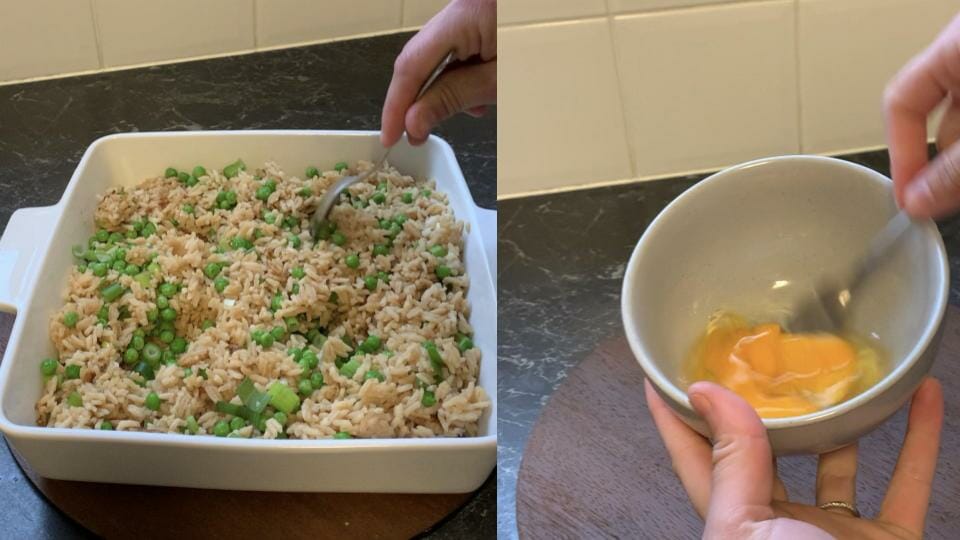 Step 3.
Pour the egg into the rice and add the chicken and cook in the oven until the chicken is cooked through.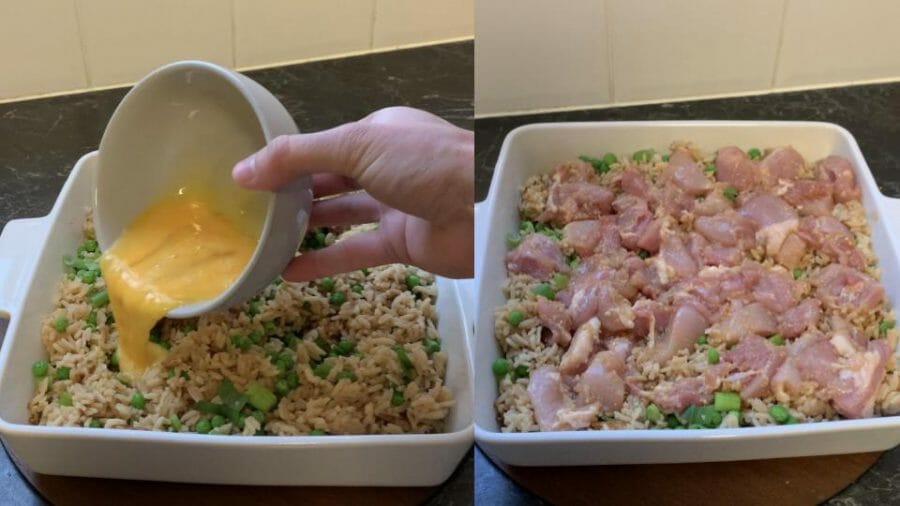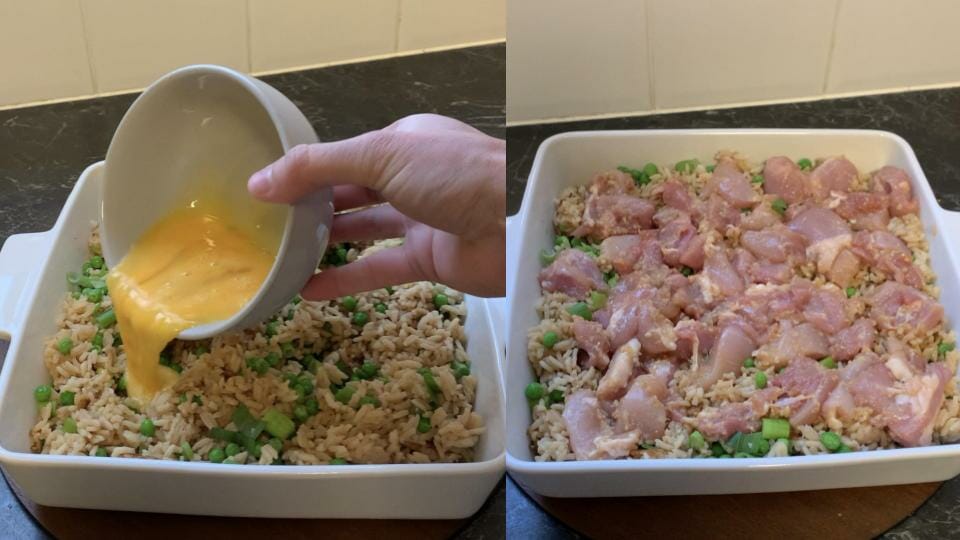 And that's it! A delicious family friendly meal that's just 392 per serve! Guaranteed to become a family favourite in your house.
Ready to give it a go?!!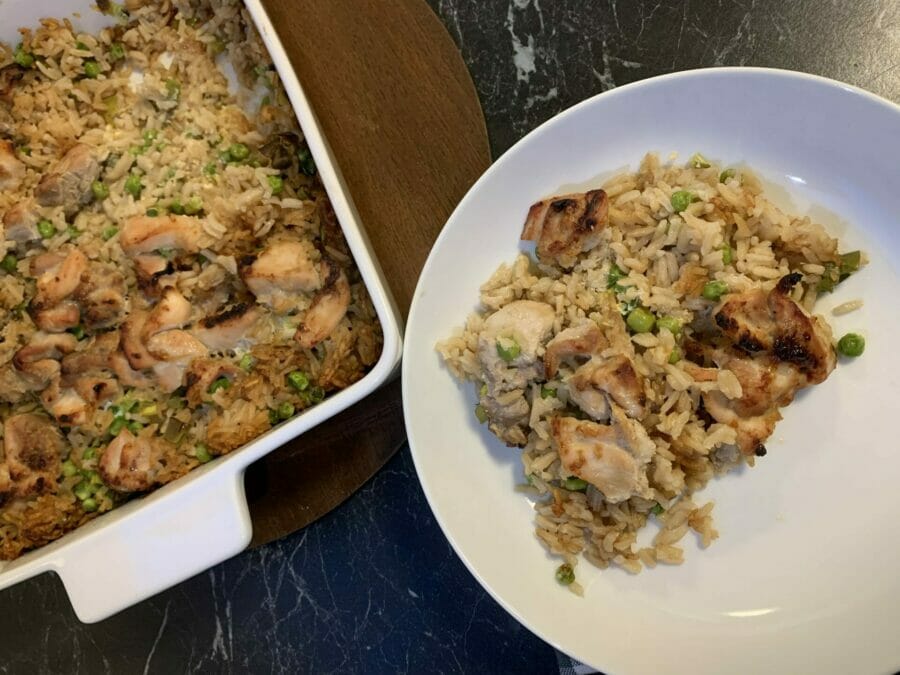 Our community of mums rave about this dish. You can join our amazing support group here!