Lemon and coconut slice with no added sugar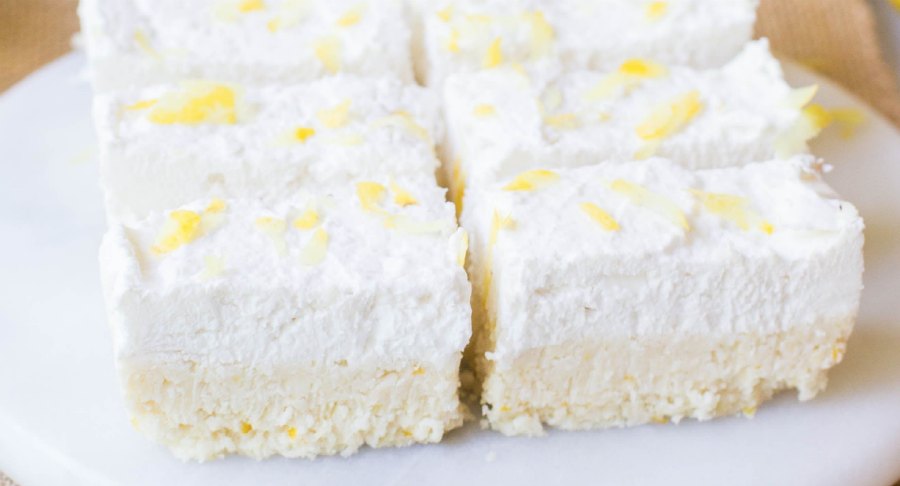 If you are looking for a healthy eating slice that won't ruin your weight loss efforts then at The Healthy Mummy, we have you covered!
This no added sugar and also dairy free lemon and coconut slice will be loved by the whole family and you can still have it as a treat on the 28 Day Weight Loss Challenge too.
Plus, it's great for lunch boxes!
Lemon and coconut slice with no added sugar
Ingredients
Base
2 cups desiccated coconut
1 cup almond meal
3 tbsp coconut oil, melted
1 tbsp honey
2 lemons, juiced and rind zested
Topping
300g coconut yoghurt
1⁄4 cup desiccated coconut
2 tbsp coconut oil
1 tsp honey
Method
Line a long non-stick loaf pan with baking paper.
Mix all the ingredients for the slice base layer in a food processor until well combined – use a little water if needed to bring the mix together.
Press into the prepared tin and place into the freezer until firm.
Mix all the topping ingredients in a food processor until well combined and pour over the base layer.
Return the tin to the freezer until topping has set.
Slice into 15 pieces. 1 serve is 1 piece.
Leftovers can be stored in an airtight container in the freezer for up to 2 months. Remove a piece approximately 30 minutes before ready to serve to defrost slightly.
Nutrition Per Serve
Energy: 202cals/894kjs
Protein: 2.4g
Fibre: 2.2g
Total Fat: 20.9g
Carbohydrates: 3.9g
Saturated Fat: 15.2g
Total Sugar: 3.2g
Free Sugar: 1.9g
Get your FREE SUGAR DETOX PACK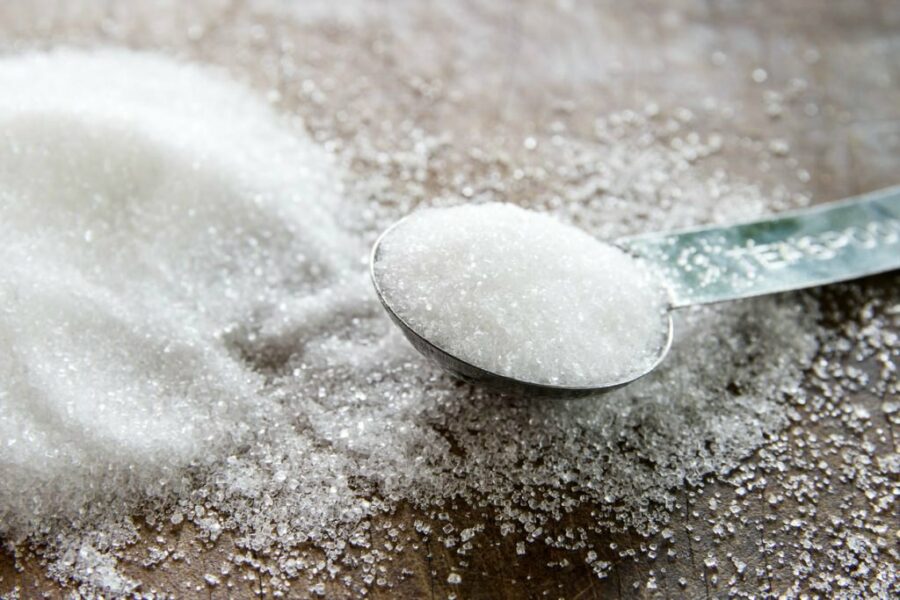 The Healthy Mummy's 28 Day Weight Loss Challenge is all about helping you to reduce the sweet stuff from your diet without missing out on tasty treats, and in turn boost your weight loss results.
This sugar detox arms you with the information you need to make healthier food choices and satisfy your sweet tooth.
See how GREAT the 28 Day Weight Loss Challenge recipes are by getting your FREE recipe from the Challenge here.
Tired of wondering what to cook?
Now you can easily meal plan with our personalised plans & over 6,000 family & budget friendly recipes catering to a wide range of dietary requirements.
The Healthy Mummy is a holistic program to nourish your body with nutritious food and help you stay active in your busy, everyday life. Yours and your families well being should be a priority so let us take the hassle out of it.
Unlock the key to sustainable life changes that will leave you feeling your absolute best.