How Incredible Mum of 7 lost 20 kilos to undergo multiple surgeries to avoid cancer
Mum to seven children, Melanie is an inspiration to us all.
After being told she carried a gene mutation that gave her 80% chance of developing cancer, not only did she take the brave decision to undertake a double mastectomy and remove her ovaries, with the help of The Healthy Mummy, she lost almost twenty kilos to get to a healthy weight to make the surgeries possible.
"Seven pregnancies, surgical menopause, double mastectomy and reconstruction and thanks to The Healthy Mummy I finally have my flat stomach back"
Read Melanie's inspirational story below.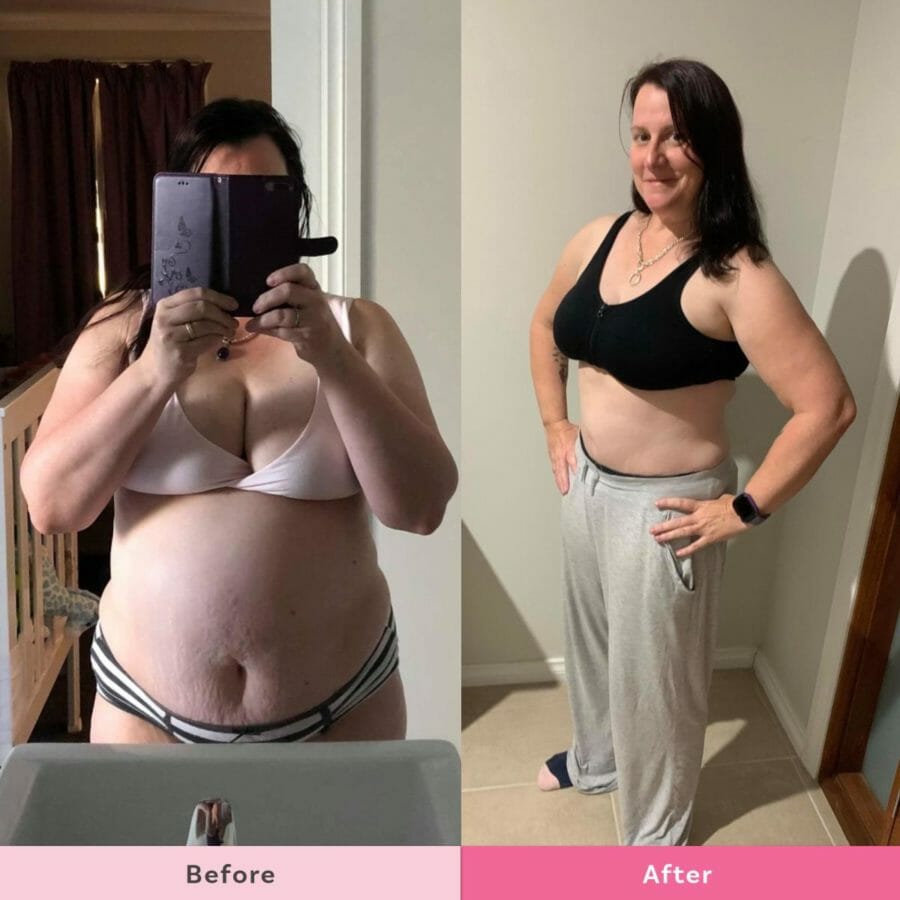 Melanie's Incredible Story
Melanie 45 from Albury is mum to seven children aged between 23 and 3 years old.
Four years ago, whilst she was pregnant with her seventh child, Melanie discovered the devastating news that she carried a gene mutation BRCA 1 which gave her an 80% chance of developing breast and ovarian cancer. This is the same gene as Angelina Jolie carries.
Melanie says, "I wanted the preventative surgery because it reduced my chances of getting breast and ovarian cancer from 80% to 5% which would give me a better chance to watch my kids grow into adulthood."
Following the birth of her son, Melanie was keen to take the option of preventative surgery, however weighing nearly 100 kilos, she was told she was too overweight for the lengthy surgery and posed an anaesthesia risk.
Knowing she needed to take action to lose weight, Melanie was keen to get the right support.
Melanie says "That's when I discovered The Healthy Mummy in July 2017 and fell in love with their weight loss plan."
Time was a factor, so Melaine got serious about losing weight and in less than a year, she was given the green light to go ahead with the first stage of surgery to remove her ovaries. But there were more surgeries to come.
She says, "I was dreading putting weight back on that I had already lost due to surgical menopause but the Healthy Mummy kept me right on track and I continued to lose weight."
"I had my double mastectomy in May 2019 and pre-surgery my plastic surgeon was amazed that I had followed his advice to lose weight."
"After surgery, I continued to amaze the surgeons with my quick recovery and they put it down to being active and healthy prior to surgery"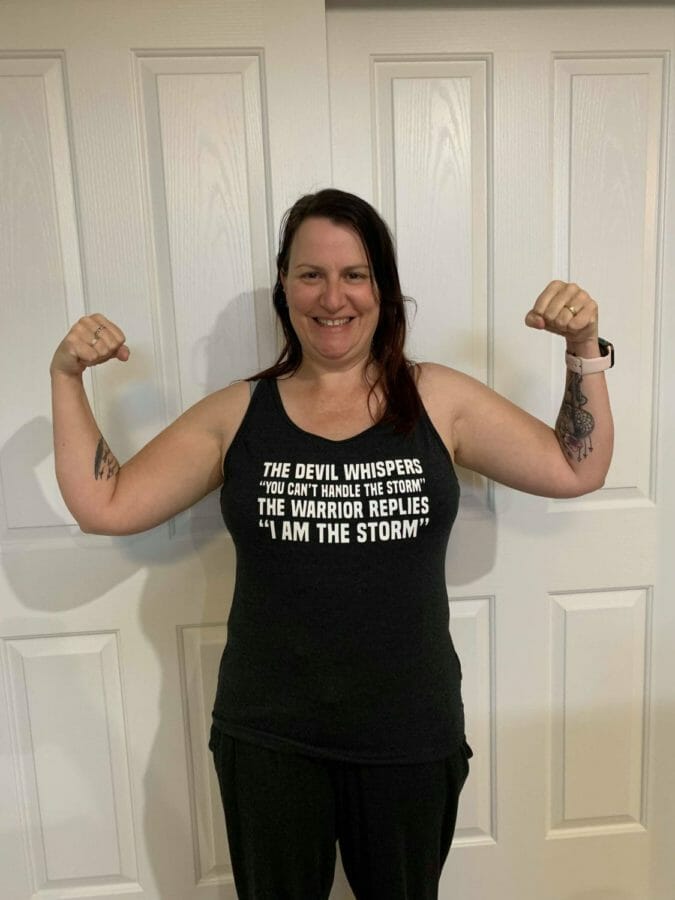 Melanie is so grateful and feels incredibly lucky to have undergone the preventative surgery when she did.
"Pathology showed after my double mastectomy that I was already growing pre-cancer cells in both breasts so I literally dodged a bullet."
Melanie's Weight loss Results 98 kilos – 79 kilos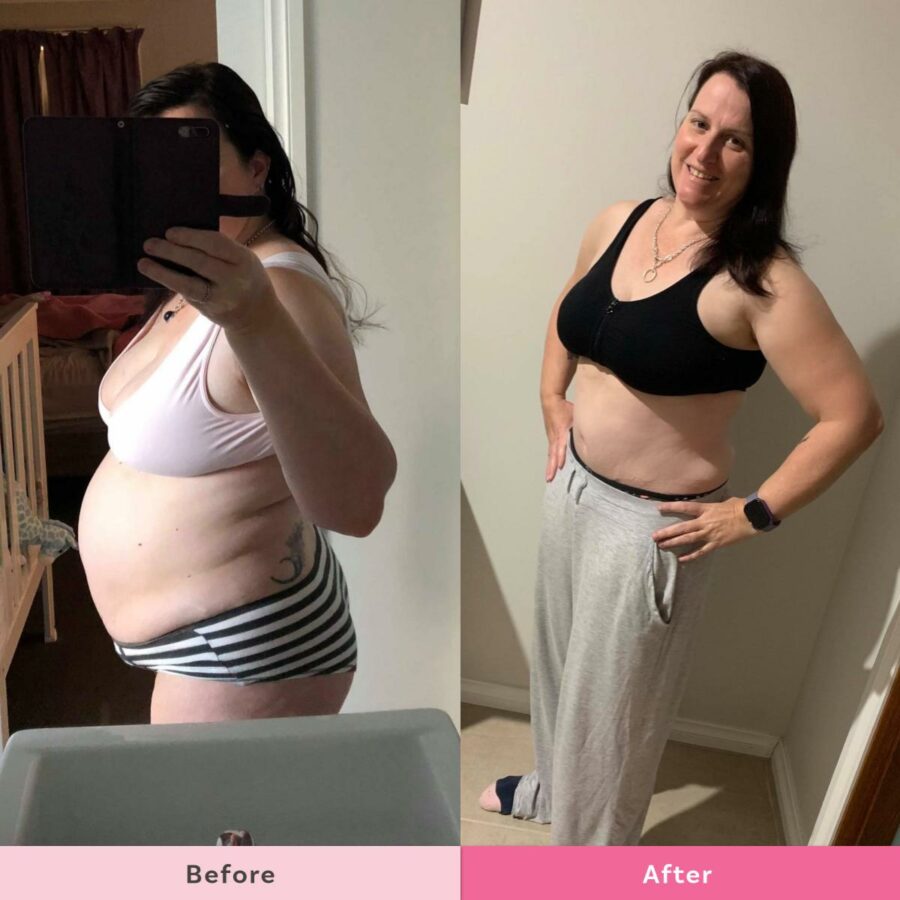 Melanie has continued on her Healthy Mummy journey since the surgeries and has continued to lose weight – from 98 kilos down to 79 kilos.
From barely being able to walk 1 kilometre without getting tired or breathless, Melanie has now found a love of exercise and fitness and a new lease of life.
Melanie shares "I feel like I have discovered myself"
"I have completed two 10km fun runs something that was always on my bucket list and my children actually ask to go for walks with me now, something that never happened with my older children when they were younger because I simply couldn't do it before."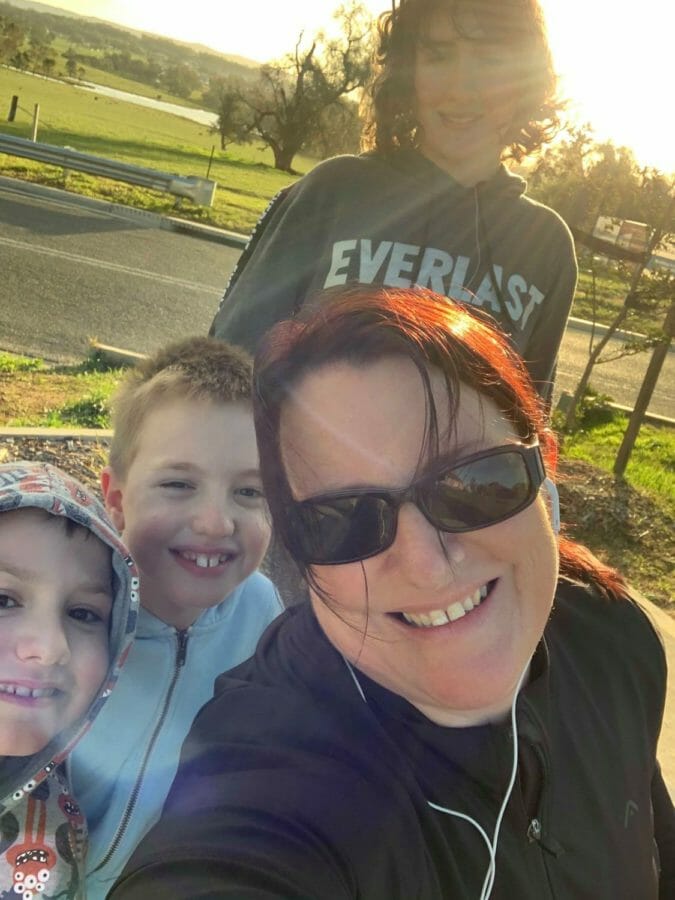 Health Benefits
Whilst Melanie is loving the physical health benefits since losing the weight and recovering from her surgeries, she admits that the weight loss has had a big impact on her confidence.
She says "Mentally I'm a lot more confident. Without the Healthy Mummy, the last two years would have been extremely difficult especially with body image losing my breasts."
"I don't think I could have looked at myself confidently in the mirror if I hadn't been following the Healthy Mummy from the start of this journey."
The 28 Day Weight Loss Challenge & Smoothies
Melanie has found following the 28 Day Weight Loss Challenge and using the Healthy Mummy Smoothies to be a big part of her weight loss success.
"I absolutely love the 28 Day Weight Loss Challenge App. It's so easy to use, it's quick and the food tastes amazing that even my children enjoy the food."
"My favourite recipes are Devilled Sausages With Sweet Potato Mash, Easy Fried Rice and Mexican Lasagna."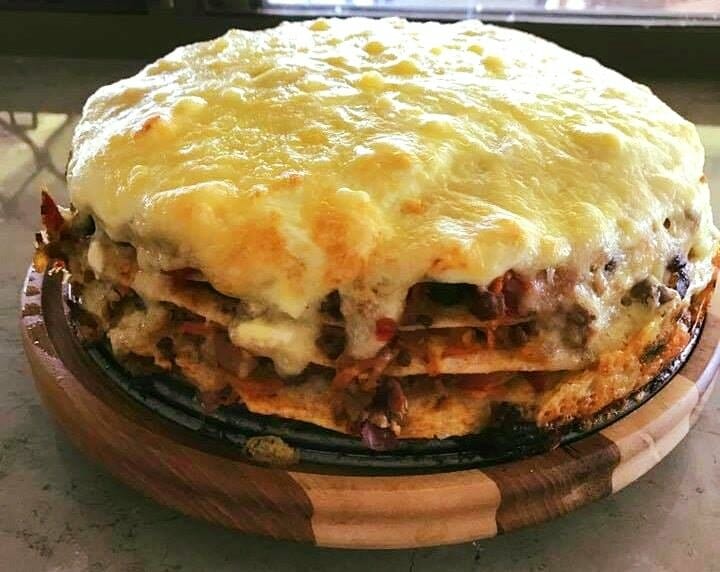 Exercises in the App
Mel loves the exercise programmes in the Healthy Mummy App, and makes sure she fits some exercise in daily.
"I couldn't live without my exercise section of the app, short quick exercise that I can fit in around my busy schedule as I work full time night shifts and juggle kids during the day".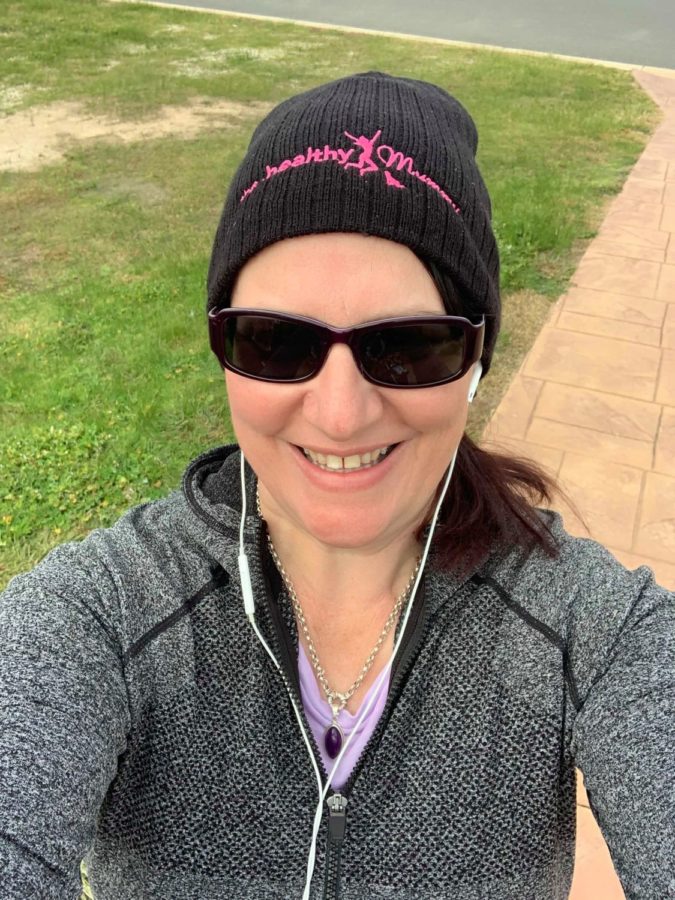 Mel is a huge fan of The Healthy Mummy Smoothies. She says,  "I have them for breakfast or a snack on night shift. I love all the flavours but if I really had to choose a favourite it would be Cookies and Cream or Sneakylicious."
Melanie's Three Tips for Success
1. Consistency, keep going even if you feel there's no progress because it will happen.
2. Preparation- prepare yourself the night before, if you're going to exercise early in the morning get your shoes ready to go and prepare your snacks and food the night before otherwise, chaos during the day will have you choosing unhealthy options later.
3. Exercise doesn't need to be a long session to be effective, just being active throughout the day with a quick walk or a 15 minute Healthy Mummy session all adds up!  You just need to move more to get results.
Melanie believes the support from other mums on their own weight loss journeys in the community has been a huge help to her.
She says "The Healthy Mummy Community has most definitely helped me, on days that I felt hopeless, the wonderful ladies in the group would lift me up encouraging me not to give up."
Wow – what an inspiration! Thank you Melanie for sharing your story with us and congratulations on your incredible results – well done!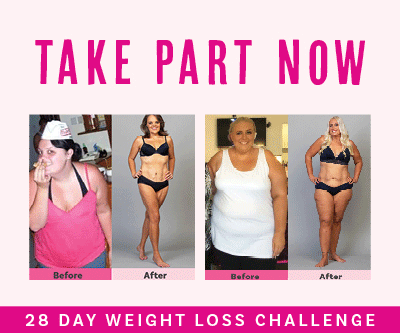 With more than 4,000 delicious (and healthy) recipes, 350 exercises & 24/7 support – the 28 Day Weight Loss Challenge is designed (and proven) to help busy mums like you lose weight!
To learn more and join the Challenge, click here!