Mum has made 220 serves of HEALTHY food for under $100!
WOWSERS! Healthy Mummy Nicole made 220 servings of 15 recipes for under $100 and can feed her family all week!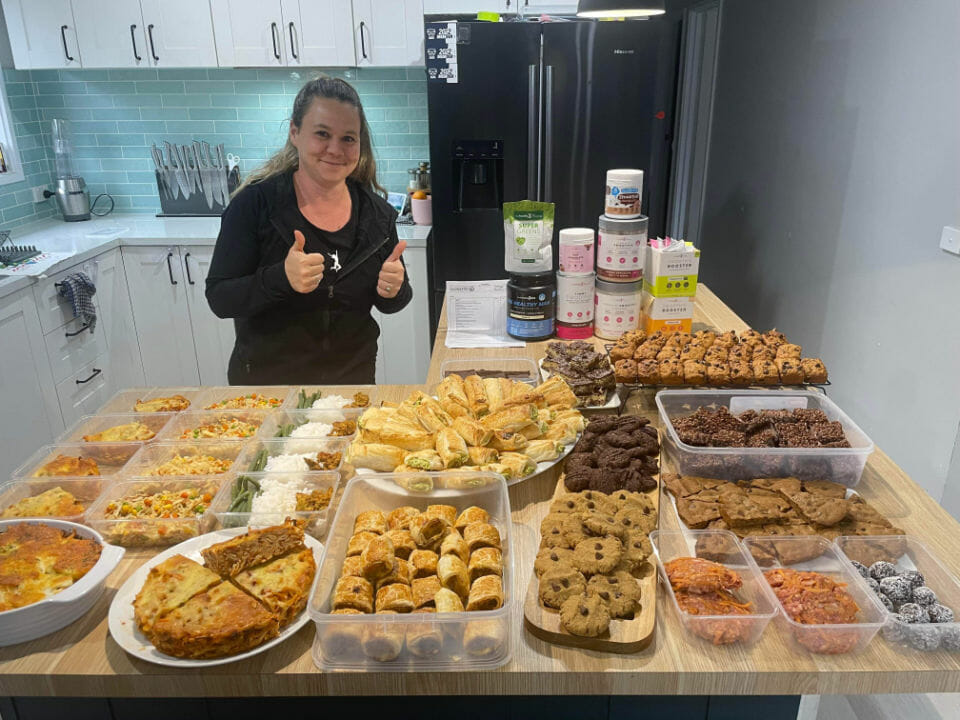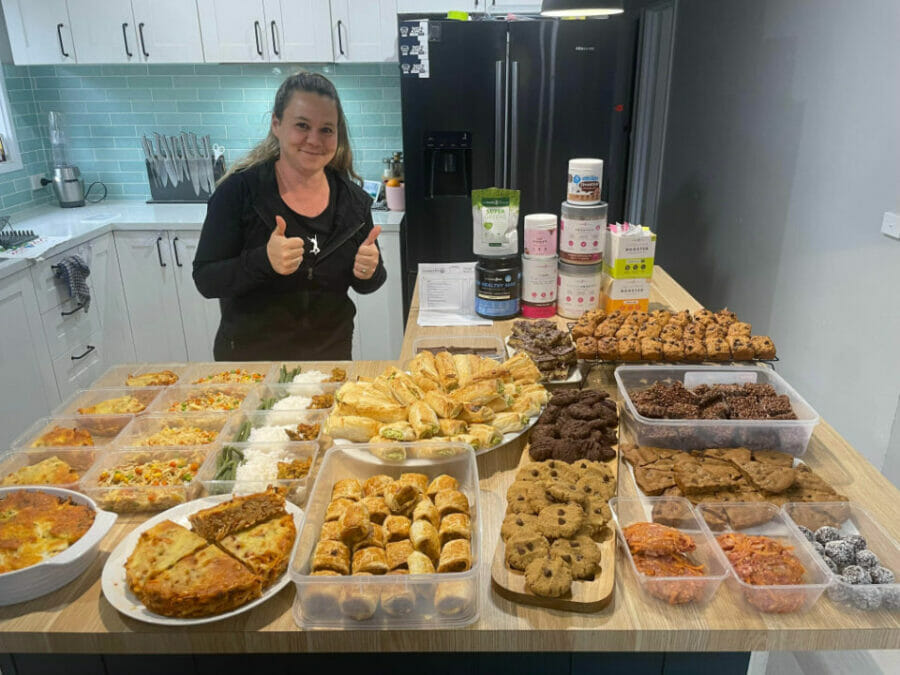 WOWSERS! Nicole Bradshaw has made 220 servings of 15 recipes from the 28 Day Weight Loss Challenge!
Incredibly, the entire cook (from start to finish) took her around eight to nine hours to do.
"It cost me $99.90 I also utilised my pantry staples that I always have on hand," she says.
"I have saved over $100 a week by being organised with a meal plan and meal prepping for the week ahead."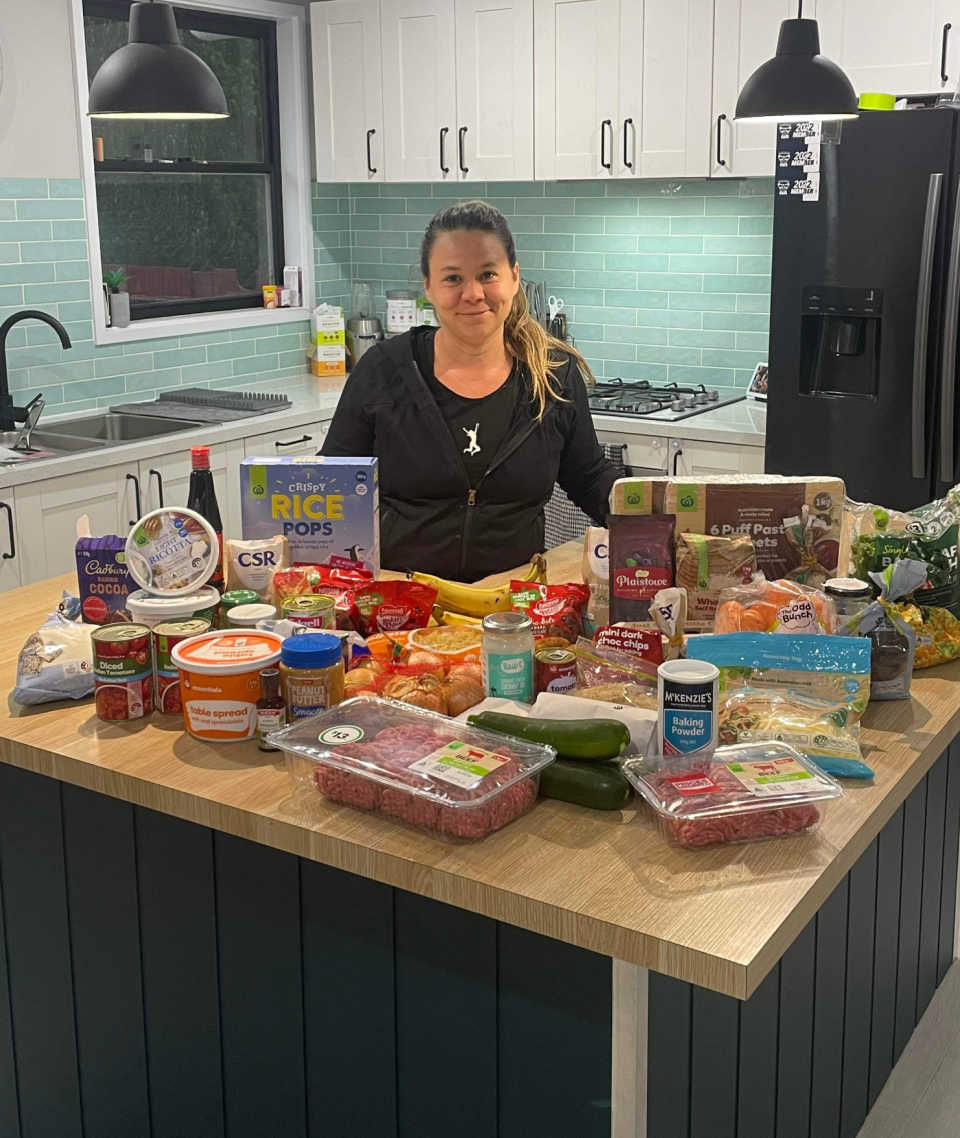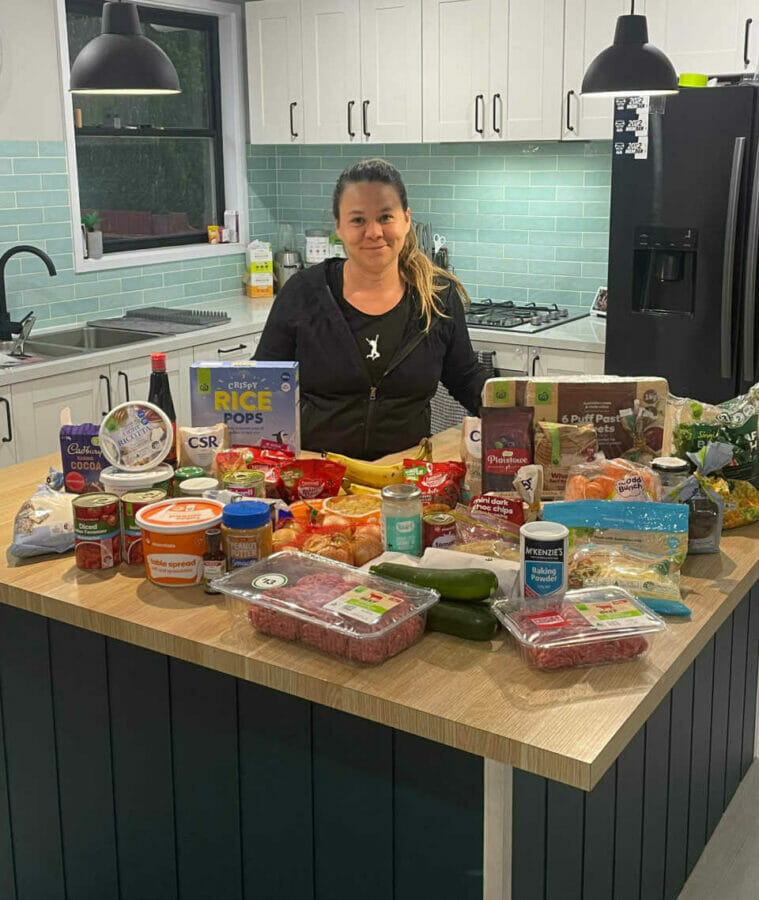 What did Nicole make that created 220 serves under $100
Nicole utilised not only her pantry staples but also the Healthy Mummy App to find recipes that were healthy and that would feed her family for the week. From start to finish, the full prep took her around 8 hours but now she's prepared with a mix of meals for all appetites at all times during the week.
Oven Roasted Butter Chicken x 4 serves

Bolognese bake x 8 serves

Potato topped savoury mince pie x 4 serves

Easy Fried rice x 4 serves

Beef burger patties x 4 serves

Hidden Veg Sausage Rolls x 10 serves

Pesto, Spinach & Ricotta Rolls x 32 serves

Choc Chip Banana Bread made into mini loafs x 24 serves

Choc Mint Bubble Crunch x 42 serves

Chocolate Brownie Cookies x 25 serves

Choc Chip Cookies x 16 serves

Choc Chip Cookie Tart x 16 serves

Peanut Bubble Crunch x 18 serves

Weet-Bix Balls x 5 serves

Weet-Bix Slice x 12 serves
TOTAL: 220 Serves
You can find all these recipes on the 28 Day Weight Loss Challenge.
"We have enough food to last us the week plus extra, and I plan to freeze some of the meals & snacks. It has also saved us money this week."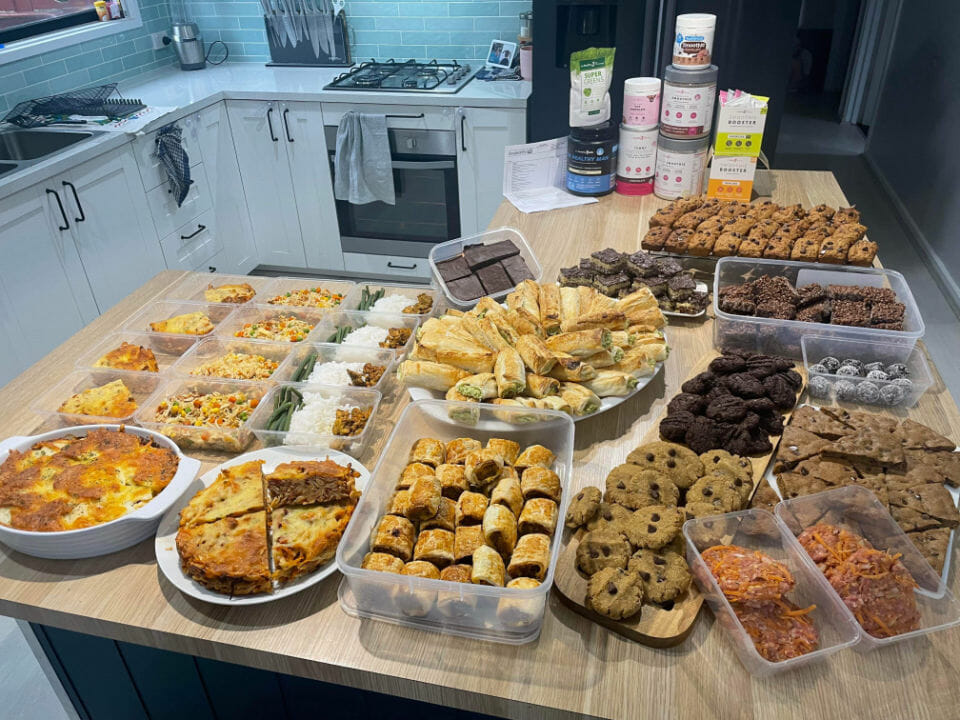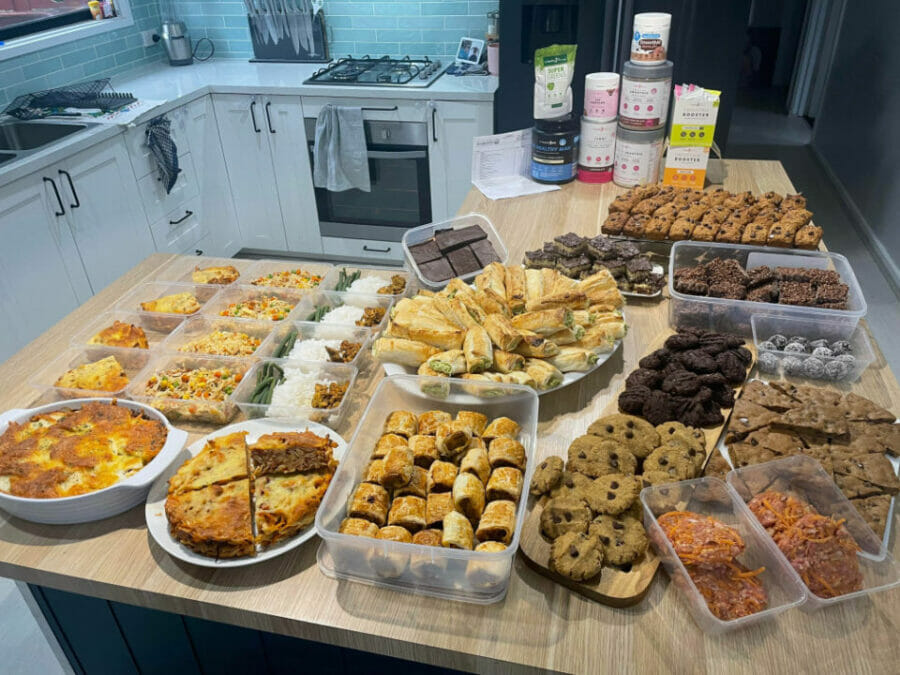 Nicole's top tips for when doing a bulk cook-up are:
1. Be organised with what you're cooking, write a list of what you're planning to cook & then work out what needs the oven, stove, microwave etc and utilise all methods of cooking.
2. Organise a click-and-collect/online order to ensure you'll have all your ingredients needed on the day.
3. Check recipes to see if you need to set slices or marinate the meat overnight.
4. Prep some ingredients the day/night before to help reduce time on the day.
5. Read through the recipes and choose recipes you have cooked before this will reduce how long the bulk prep/cook takes.
6. Start early in the day, clean the kitchen to start off with & then clean as you go is a MUST! You don't want to get yourself in a mess because it will make it stressful and not enjoyable, so definitely take breaks to wash & dry the dishes as you go.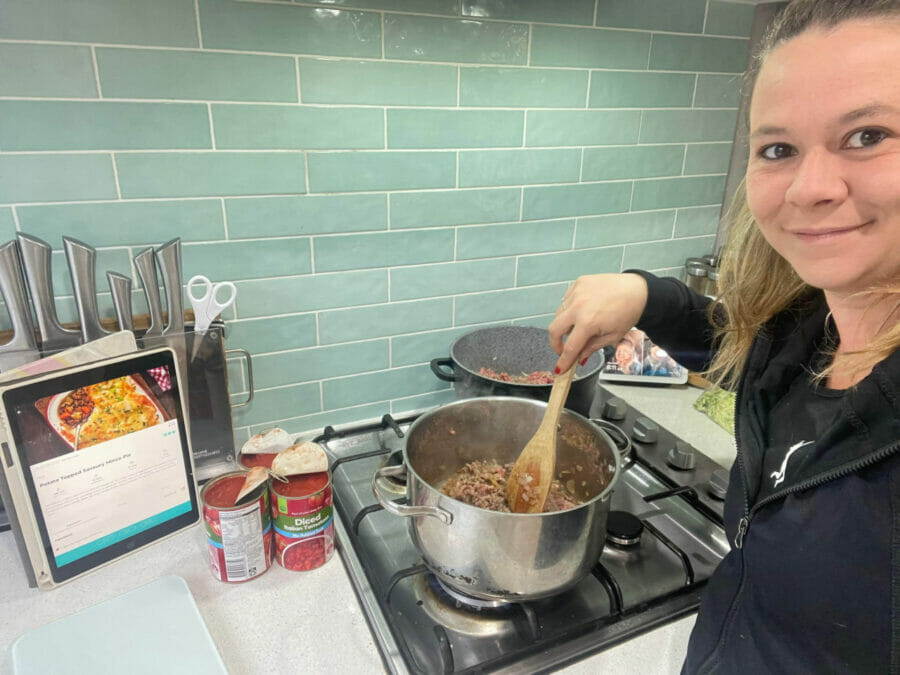 Nicole's top tips for keeping to a budget and saving money are:
1. Cook multiple meals that use similar ingredients
2. Bulk buy meat and freeze in 500g lots  
3. Check weekly catalogues for sales at your local supermarkets
4. Meal plan and be prepared
5. Online shop to prevent you from buying unnecessary items
"I love the Healthy Mummy app. It has amazing content. There are 1000's of recipes in the recipe hub, and I love the search filter it allows me to search for specific ingredients I have on hand," she says.
"There are so many family-friendly recipes which is so important to me as my partner and 3 children eat these meals too."
"Meal prepping gives me spare time throughout the week. At an estimate, I would say I have three hours a week spare that I would have spent in the kitchen. Now I have an extra three hours a week to do something with the kids or something for me."
Nicole's amazing 20.5kg transformation with The Healthy Mummy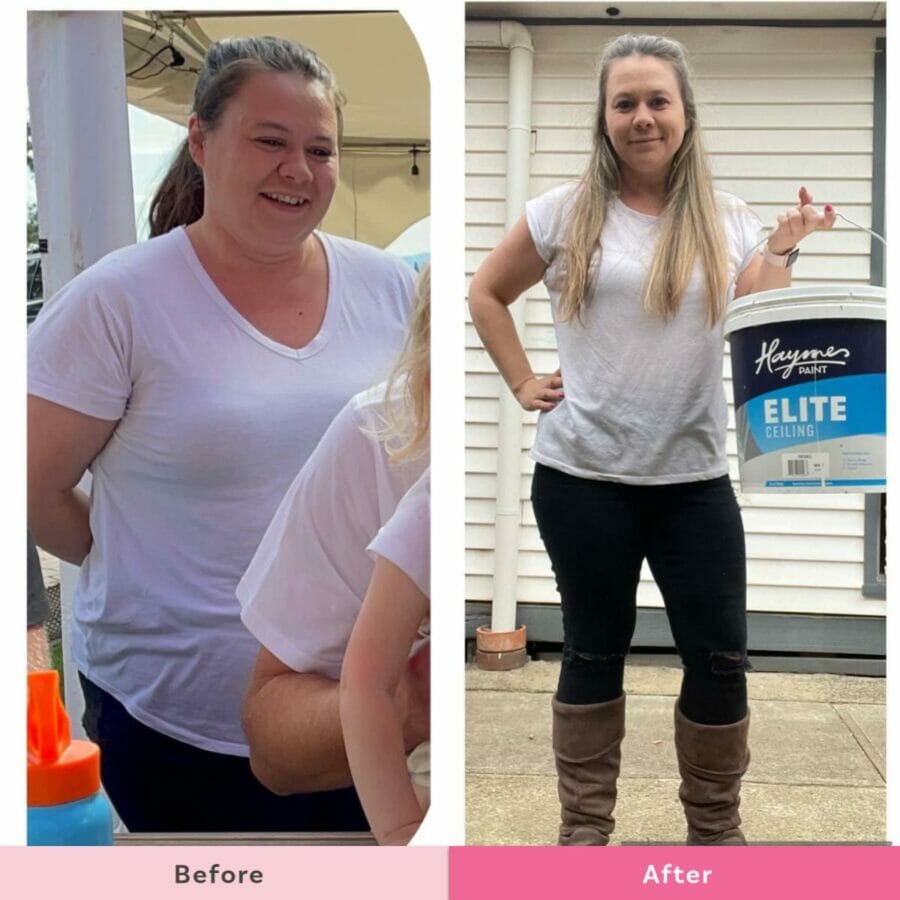 In 12 months, Nicole lost 20.5kg by following the 28 Day Weight Loss Challenge.
"When I signed up, I felt like I was in a rut, I was tired, I lacked energy physically and mentally," she admits.
"I felt like I had lost myself. Who was I when I wasn't a mum and housewife?"
"12 months later, I have found ME again, I have passion and a spark within me again, and I'm doing things I enjoy. Exercising is MY time. I'm doing it for ME and no one else."
"I set time out for ME time and make sure I do something for ME. After looking after everyone else all the time, I finally see how important ME time is."
Find more ways to lose belly fat with the 28 Day Weight Loss Challenge!
To burn even more calories, you may want to check out our 28 Day Weight Loss Challenge, which promotes healthy balanced eating with a goal of losing up to 4-6kg in 4 weeks.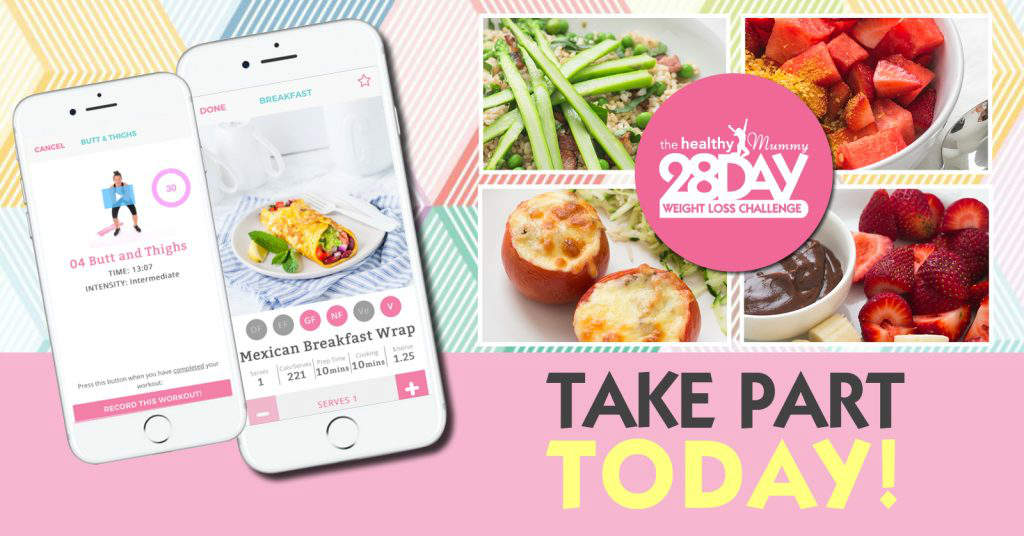 The 28 Day Weight Loss Challenge includes daily meal plans, customised and personalised menus that are family and budget-friendly plus full exercise plans with videos.
Sign up to the 28 Day Weight Loss Challenge or find out more here.