Waking up on the wrong side of bed
Clare Marcangelo is one of our amazing Healthy Mummy wellness experts. In a recent podcast, she discusses why you may feel like you are waking up on the wrong side of the bed.
Did you know that the anxiety you're feeling may be linked to your diet? In fact, your mood can be affected by foods that boost neurotransmitters (chemical messengers) in your brain.
Eating the right types of foods – which contain healthy fats, proteins and amino acids – can improve your mental health and this in turn could help improve your overall wellness.
Fried food, processed meat, refined sugar and high-fat dairy foods may leave you feeling down and depressed. But when you feel blue, the first thing you want to do is reach for the bad stuff. So how do you break the cycle?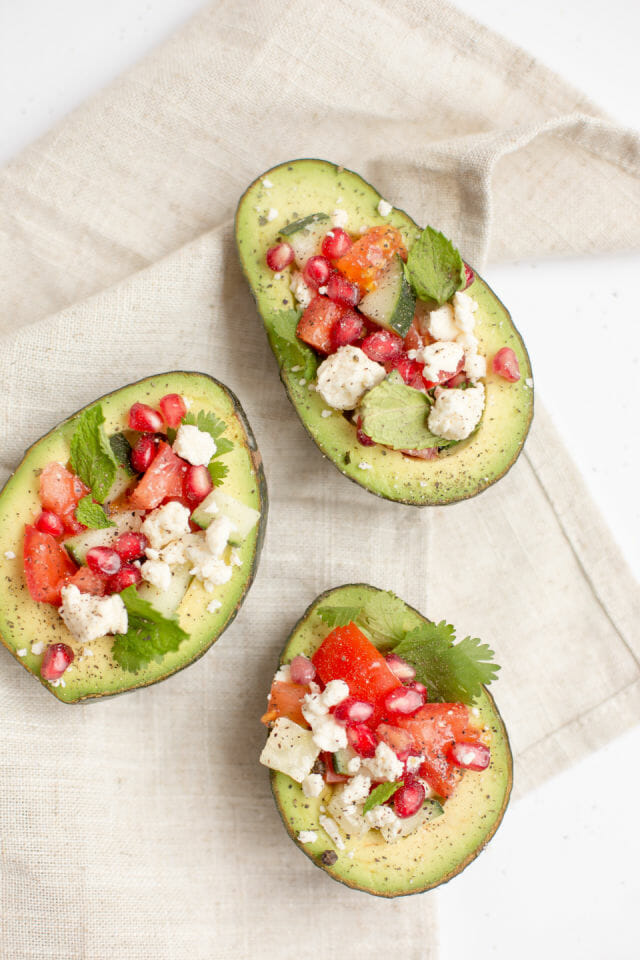 Anxiety from a biochemical perspective
Clare Marcangelo is a qualified nutritionist who specialises in child and family health and has a clinic on the Central Coast of New South Wales. She is also a qualified sleep consultant, so understands the impact sleep has on energy, health and wellbeing.
She says it's important for us to be aware of when we are feeling anxious and to take it seriously and not just think 'women are just anxious'.
"It's helpful to have the tools to deal with anxiety, but it's also important to understand how to manage anxiety from a biochemical perspective," she says.
"If you are feeling uneasy, find a support person and don't feel helpless. Knowledge is key, and the reason you are feeling this way, is down to what's going on in your brain."
Your brain needs neurotransmitters to function. These chemical messengers are in your body to tell you what it needs. It's giving you signals, and it's important you interpret the signals in the correct way.
Some of the most important neurotransmitters in your brain are serotonin and dopamine. They are 'feel-good' chemicals. Serotonin makes you feel happy, dopamine makes you feel rewarded.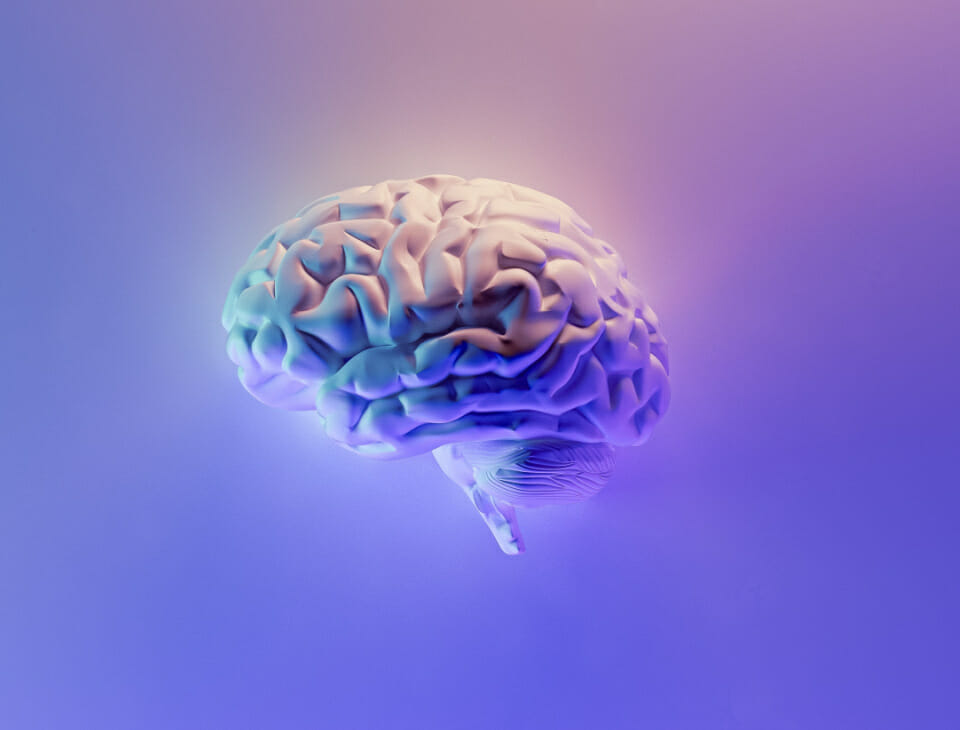 How 'feel-good' chemicals impact your emotions
In order to help create these neurotransmitters, we need to ingest minerals, vitamins, magnesium and zinc from the food we consume and then let them be created into these 'feel-good' chemicals.
"If you are not absorbing enough of these nutrients, it may cause an imbalance in your brain. For example, if you have an impaired gut function, your intestines aren't taking in all the minerals and vitamins it needs," explains Clare.
"The same can be said for women who have just given birth, as their system is depleted because their growing baby has taken everything from them. Mums are exhausted and sometimes the best meals we can make are simple ones like toast – because that's all we can manage to make in between sleeps!"
If your body is feeling depleted of nutrients, your brain will attempt to fill the gaps. If you are lacking in dopamine, you may feel like you need to reach for a chocolate bar as you want to increase the part of your brain that rewards itself because you think a chocolate will make you feel better.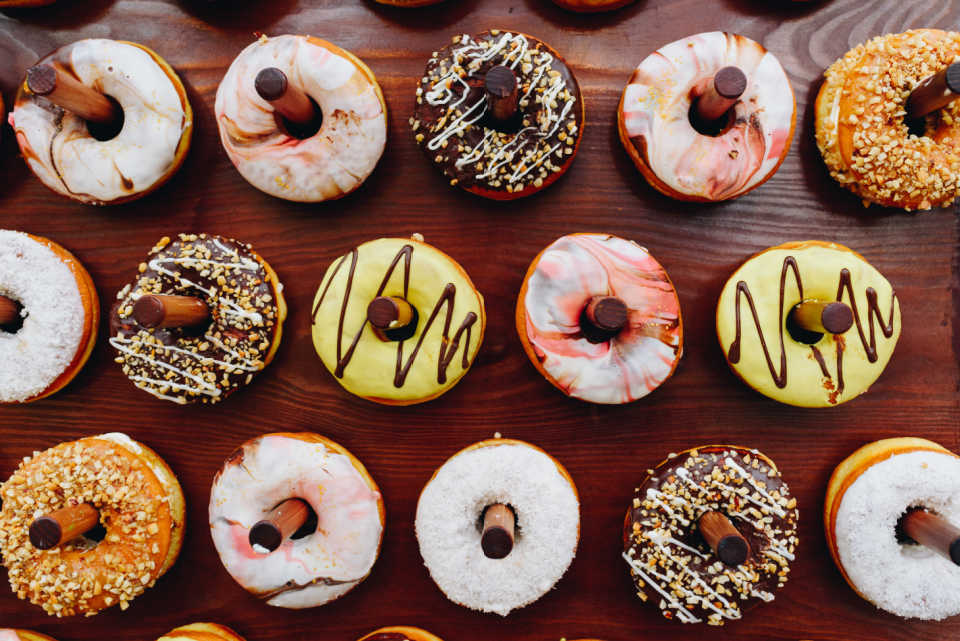 Plan ahead
"If you need an energy boost, you may reach for something carby with refined sugar like a doughnut. It's the quickest way your brain thinks to fill this depletion it's experiencing," says Clare
"These foods don't actually fill the gaps all that well, as they aren't absorbed in the same manner as a piece of fruit, which contains natural sugars to boost your energy."
Removing healthy foods that actually fill these gaps in your brain, can trigger anxiety.
"By taking the time to make better food choices, planning ahead and changing any bad habits, could be your first step in overcoming any anxiety you are experiencing," adds Clare.
"Instead of picking up something sugary, use natural sweeteners like rice malt syrup, raw coconut, raw honey, dates and fruit. You can get all these in the supermarket, you don't need to go to a special health food shop.
"If you chuck out all the food in your house with refined sugar and replace them with natural sweeteners, then when your brain is giving you the signal that you need an energy burst, you will make a better food choice. You will feel better for it, mentally as well as physically."
Beating food-induced anxiety starts with you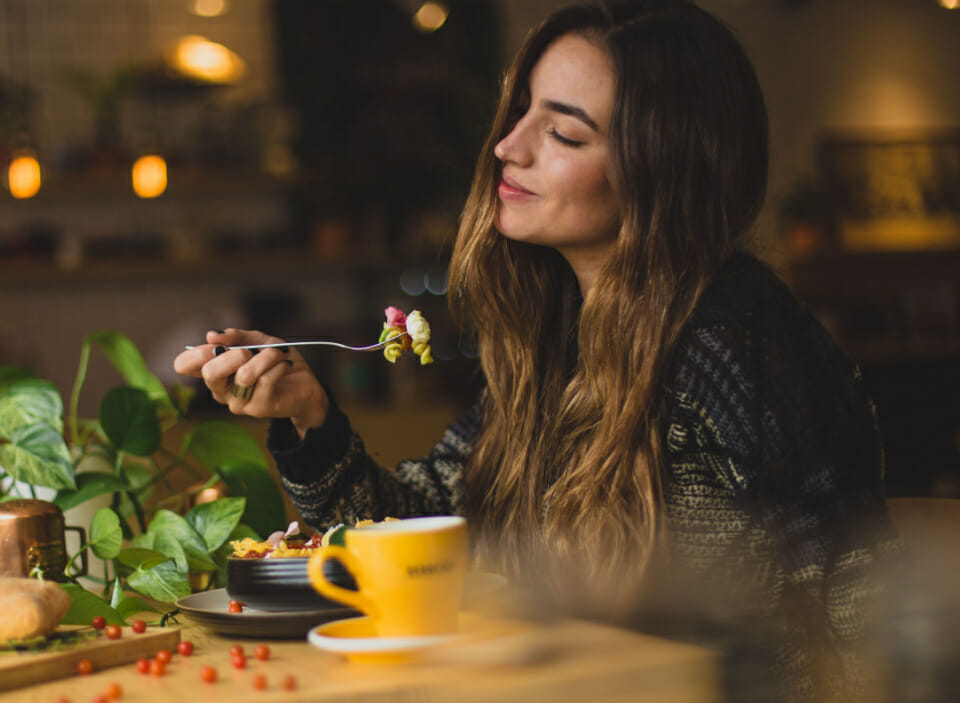 How healthier treats will help you
Clare suggests making straight-forward healthier treats, such as raw slice recipes, as they contain a good amount of fat and protein and will also keep you full and satisfied. She says beating food-induced anxiety starts from you, wherever you are on your journey and by doing what you can manage.
"By getting rid of chocolate in the house, you are doing your body a favour and supporting what it needs," she says.
"Refined sugars only make you feel good for a short period of time, as the sugar in junk food will cause your blood sugar to spike and then dip. However, natural sweeteners don't do this.
"Your body is able to metabolise them better and in turn make the serotonin and other neurotransmitters your body needs to function."
The key to responding to the signals your brain is giving you, is to be prepared, have a variety of healthy food at hand. Ditch the doughnuts and fuel yourself with things that keep you full for longer, like chicken, edamame beans, nut butters and oats.
It may seem like such a little thing to do but, it really does make a huge difference.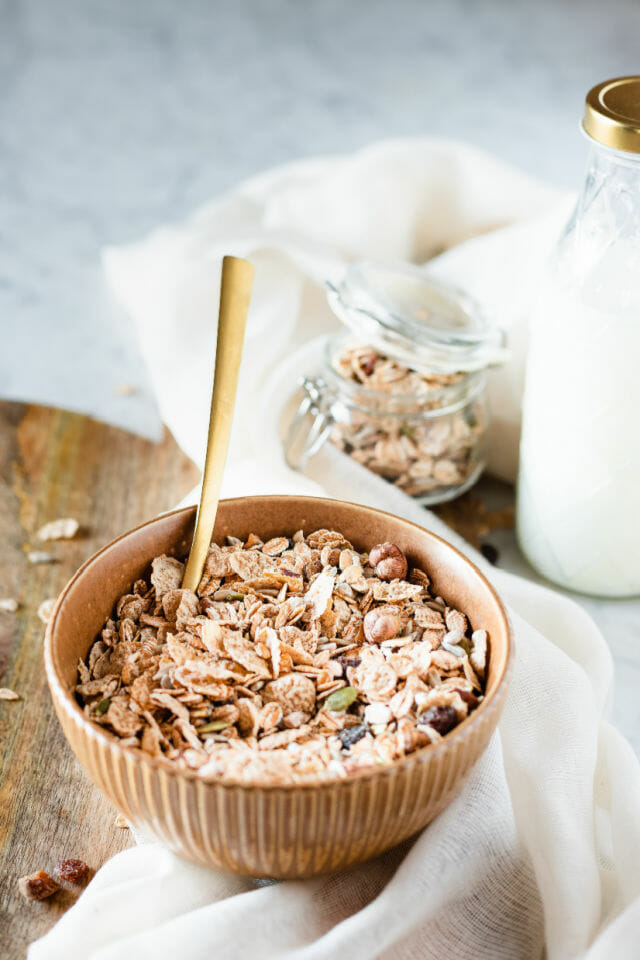 Let's quickly recap:
Make sure you have healthier food options in your house to begin with, you don't need to go to a special health food store for these.
Reduce your refined sugar intake. Get rid of those foods in your house to avoid temptation and start making raw slice recipes to begin with.
Pick up the signals your brain and body are giving you. For example. If you feel tired, you may need an energy boost from something like fruit, not lollies.
Start from where you can start from. Any change is better than none.
Find you inner calm with our 3 day anxiety program
Our Anxiety Program looks at the whole picture and allows you to nurture your body with mood-boosting foods while using simple breathing and movement techniques to find a sense of calm in your busy world.
Our comprehensive 3 day program, will provide you with:
Meal plans for simple nutritional swaps to improve physical wellbeing, including recipes for 3 main meals & 3 healthy snacks per day
Guided breath-work programs designed to decrease heart rate, improve blood flow and improve mental clarity to combat the negative effects of stress and anxiety
Guided Yoga, Pilates & Meditations to regulate brain chemicals and boost endorphins through mindful movement so you'll feel better in your body
Podcasts from psychologists, nutritionists and naturopaths on understanding anxiety, it's connection to diet and on regulating your inner dialogue
Info-blogs from our expert Wellness Team, to help you understand where anxiety comes from and strategies to get back on top
Easy to follow 3 day program guides you on when to take each step to make things super simple and effective
Everything at your finger tips you can easily access the program from your Healthy Mummy account on your smart device