Mum loses 27kg in a year and is now enjoying life with her family!
Jessie discovered The Healthy Mummy through a consultant at a market one day, little did she know it would lead to her new life!
In January 2017 she started having the Smoothies for breakfast and then joined the 28 Day Weight Loss Challenge in May 2017 when she had returned to work from maternity leave. 
Jessie's starting weight was 162kg but now she has lost 27kg and weighs 135kg, here's her story!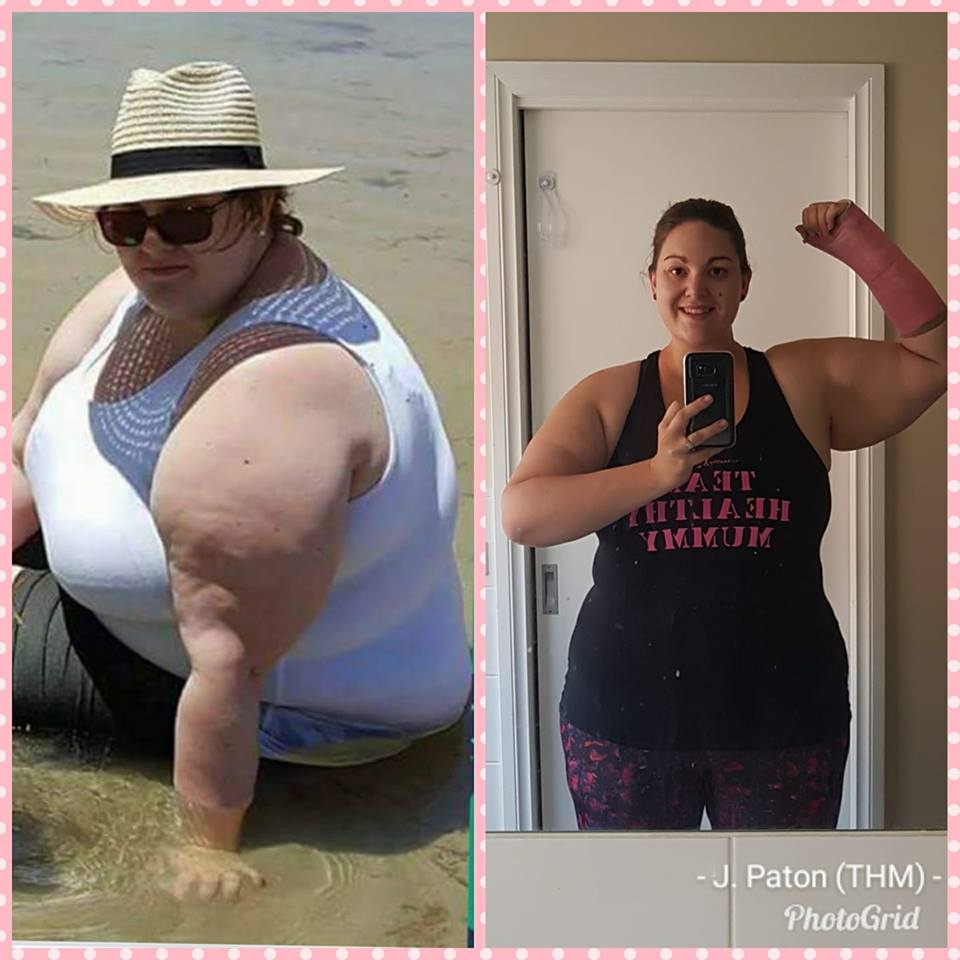 Jessie's journey
Jessie remembers the lightbulb moment when she realised that she needed to take control of her health and weight.
"When I had got so big that I was struggling to function, becoming excessively tired and my mood was struggling I realised that if I didn't do something I would die from obesity and I wanted to be not only alive but at my best whilst bringing up my son and enjoying life as a mum," Jessie said.
Improving her mental health and using exercise and positive thinking to overpower negative thoughts allowed Jessie to see results.
"The biggest obstacle has been myself. And when I say that I mean my mood and my negative thoughts doubting myself. There were a lot of traumatic things happening in 2017 for me and my family but The Healthy Mummy helped me make mince-meat of those obstacles," Jessie says.
Jessie says, "My goal was to have transformed my mind and body by the time I turned 30. I am currently 26. I wanted to be realistic and for this to be a lasting change."
Jessie's goal weight for now is 90kg. Going from a size 28 to a size 18-20 and a loss of 115cm from her body, Jessie is well on her way!
Meal prep
Saving money by buying ONLY what is on her list means Jessie won't be tempted to go off her meal plan, she says "if it's not in the house I wont eat it."
Jessie buys frozen vegetables like broccoli, beans, cauliflower and corn and homebrand pantry staples to cut down on costs and stock up on things like rice malt syrup and coconut oil when there's a sale.
"Meal prep is a HUGE HUGE HUGE thing for me. And I believe a tool for my success," Jessie says.
Every Sunday she preps all the snacks for the following week, and preps the lunches ahead of time, "I look at what we have on for the week and might prep a meal for that evening so that when we get home later in the evening we dont reach for takeaway as we have a home cooked meal ready to go," Jessie said.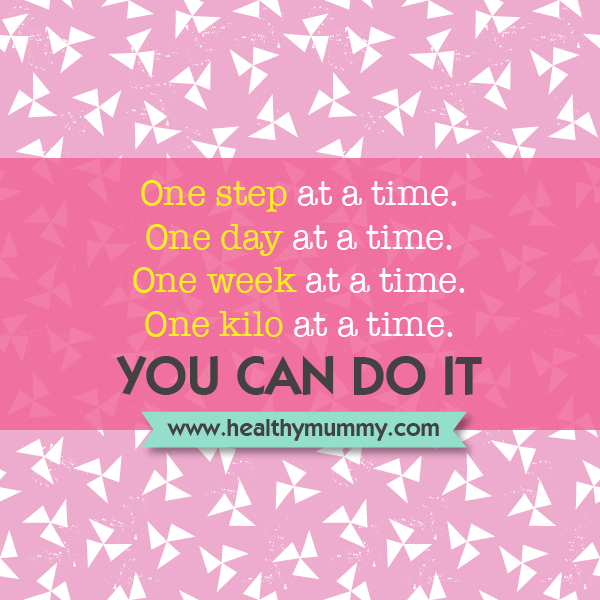 One of Jessie's favourite snacks is the Peanut Bubble Crunch as its a family favourite and she says is a life-saver when it comes to chocolate cravings.
More favourites of Jessie's are the Honey mustard wings, Soba noodles with salmon and The Healthy Mummy caramel smoothie.
Not only benefitting Jessie's waistline, her husband has lost 10kg by eating The Healthy Mummy food she cook and prepares. Jessie is also having an awesome impact on her son and he LOVES cooking with Jessie.
Jessie keeps the mind set of just do it. "Don't wait for motivation or 'wish' for it to happen, JUST DO IT. Its only going to happen if you put in the effort. Instead of excuses replace them with reasons for doing it," Jessie said.
Its all about mindset but Jessie's biggest thing to keep herself positive is the support from The Healthy Mummy!
Jessie adds, "Im still learning to have that concrete self-worth enough for me to believe in myself 100% of the time so I rely a bit on the support of others to remind me that I'm worth it."
Find your self-worth by using the support tools in our 28 Day Weight Loss Challenge where you will be surrounded by thousands of other mums on the exact same journey.