Despite 3 weight loss plateaus, this mum has stayed motivated and lost 42kg
In the middle of 2016, Shannon purchased a set of bathroom scales and was horrified when she found out she weighed almost 107kg. 
But despite her weight loss plateaus, Shannon has now lost a total of 42kg with the 28 Day Weight Loss Challenge and Healthy Mummy Smoothies and she hasn't looked back! 
"It wasn't until I started seeing the transformation pictures of others on the support group that I had realised only I can do something to change the way I look, feel, and better my health," Shannon said.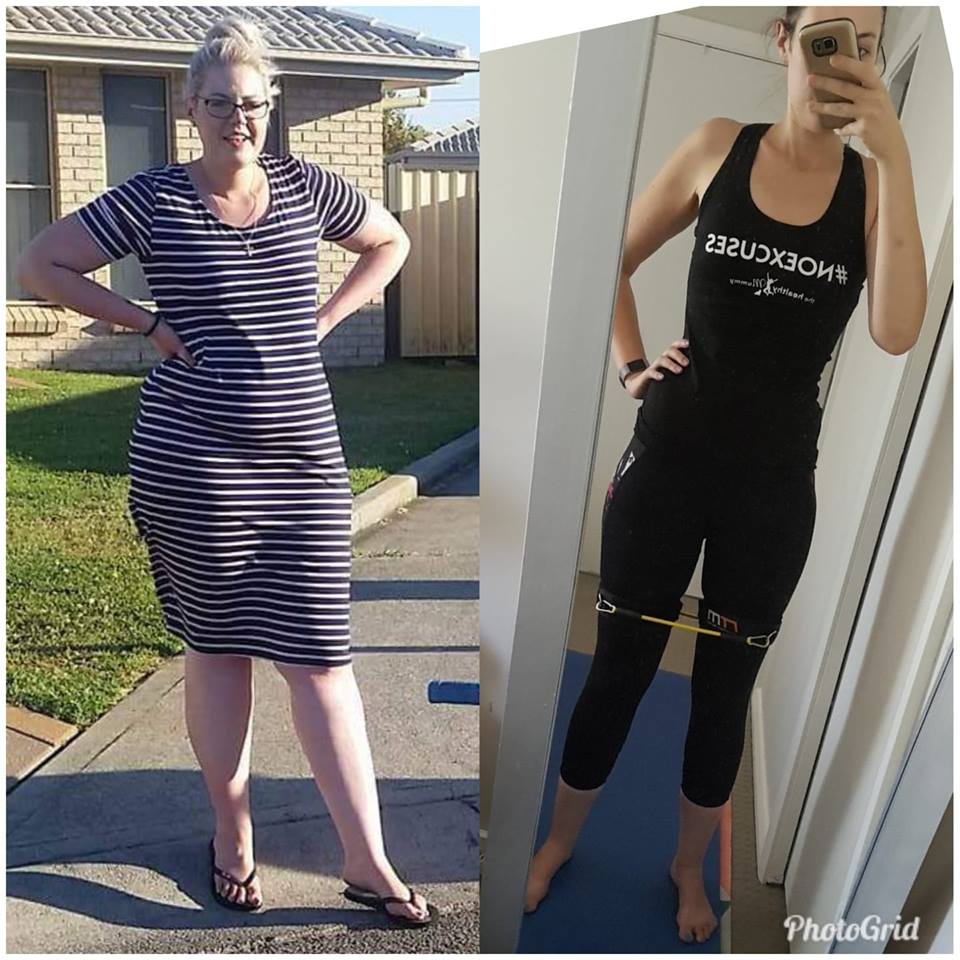 Continuing the journey
Plateauing 3 times for 3-4 weeks, Shannon couldn't budge a single kilogram. She wanted to just give up, but her amazingly supportive family encouraged her that it was just a bump in the road and to push through.
"I'm glad that I listened and I pushed harder as it has paid off," she says.
Shannon's main goal was to get down to 70kg but it felt impossible, so she set little achievable goals leading to her main goal- a great strategy for long-term weight loss.
Losing 42kg since starting in September 2016, her goal for 2018 is to maintain her weight loss, stay active, tone her stomach and build a nice booty!
Shannon likes to save every motivational quote/picture that gets posted on The Healthy Mummy emails and pages so when she is  not having a good day or just doesn't feel like doing anything, she goes through them, which makes her get off the lounge and get her workout done. Shannon says she always feel so much better afterwards!
A healthy influencer
"My greatest achievement would be completely changing my life around, I have such a positive outlook on life. I love getting out and about being achieve and being a good role model for my children," Shannon told us.
Exercising has also helped a lot with her anxiety and postnatal depression, "it helps me de-stress and let out my emotions in a positive way," she said. 
Since joining The Healthy Mummy, Shannon feels like she has saved money AND time by meal prepping! "It makes the day easy knowing that dinner is all done, I just grab a meal out of the freezer and pop it into the microwave, so easy and convenient," she says.
"My kids are more conscious of their food choices, they have learnt about sometimes foods and getting out of the house more for bike rides etc," Shannon said. Her sister has also been inspired by Shannon and has started her own Healthy Mummy journey last month!
Shannon's advice for others on similar journey's is to believe in yourself, start off small and work your way up because Rome wasn't built in a day!
Shannon says, "I just kept looking at the before pictures, I didn't want to be that person anymore, I wanted to be healthy, active and have my self-confidence back. I just kept reminding myself that all of this is adding to me reaching my goals".
Re-gain your self-confidence and start our 28 Day Weight Loss Challenge. Learn how beneficial meal prepping can be to your weight loss journey and save money at the same time as losing weight!