5 exercises you can do with 5 friends
We all know that exercising with a friend or group is ALWAYS better! It's more motivating having someone like-minded sweating with you and of course, it's more fun.
Think of it as a moving catch up session, sans the coffee and cake!
Check out how you can do these 5 workouts as a group below.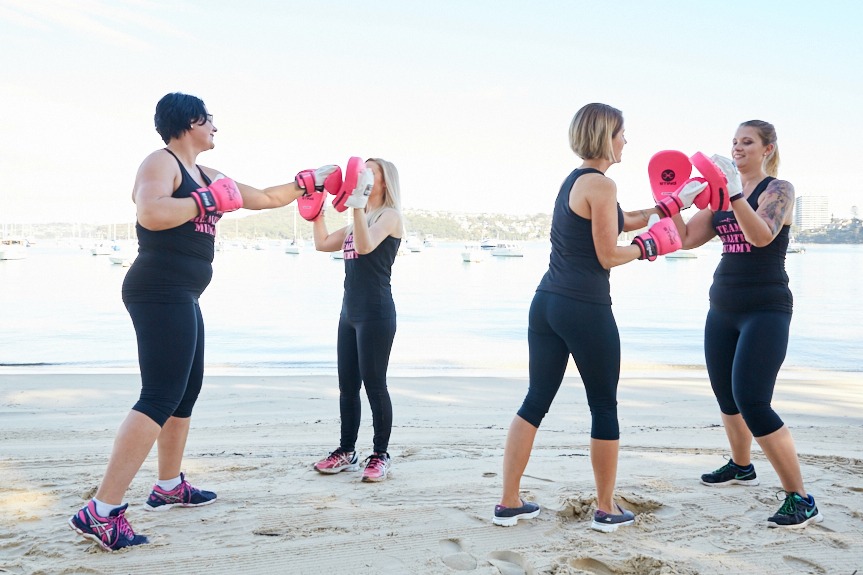 5 workouts you can do with 5 friends
1. Full body cardio

Cardio isn't always everyones favourite workout of choice, some people even recoil at the thought of a full body cardio workout. If you are one of the many people, get your girlfriends involved and we guarantee it will make it a LOT more pleasant (even fun!).
2. Boxing
Busy mums this is a great workout for you, boxing is a great way to get any aggression and tension out! Get your busy mum friends in on boxing and you can do rounds with each other with someone holding the pads while the other punches.
3. Butt and Thighs
Feel the burn. You and your group can work through this 10 minute workout together, motivating each other to get through each move. This workout can be done in someone living room, or take your kids with you all and do it in a park while the kids play next to you!
4. Tabata
Although intensive, tabata is also FUN and get the endorphins pumping. Make a little deal with your group like, get through this 4 minute workout and whoever is the fastest gets to pick what's on the menu for lunch! Make it enjoyable.
5. Pilates
You may think pilates is 'easy', but holding these positions with your body weight is anything but easy! Grab your group, roll out your mats and get pulsing.
Check out how this mum makes sure to exercise even if she's too tired!
Join the 28 Day Weight Loss Challenge!
With more than 4,500 delicious (and healthy) recipes, 350 exercises & 24/7 support – the 28 Day Weight Loss Challenge is designed (and proven) to help busy mums like you lose weight!
Our December Challenge is LOADED with easy 5 ingredient delicious and healthy recipes for all of you busy mums. Get the most out of your day with quick exercises and be ready to tackle the FINAL weeks before summer!