5 Reasons Why Working Out with a Friend Is More Fun and Effective
Working out with a friend is a great way to stay motivated, have fun, and get healthier. Here are 5 benefits of working out with a friend:
Increased motivation: Having a workout buddy can help you stay motivated to work out, even when you don't feel like it. You're less likely to skip a workout if you know your friend is counting on you.
More fun: Working out with a friend can make exercise more fun. You can chat, laugh, and support each other during your workout. This can make the time go by faster and make exercise more enjoyable.
Increased accountability: Having a workout buddy can help you stay accountable for your fitness goals. You're less likely to slack off if you know that your friend is watching you.
Improved performance:

Studies have shown that people who work out with friends tend to exercise for longer and harder than those who work out alone. This is because you're more likely to push yourself when you have someone else to compete with or encourage you.

Social benefits: Working out with a friend can help you build new friendships and strengthen existing relationships. You can also learn from each other and share tips and advice.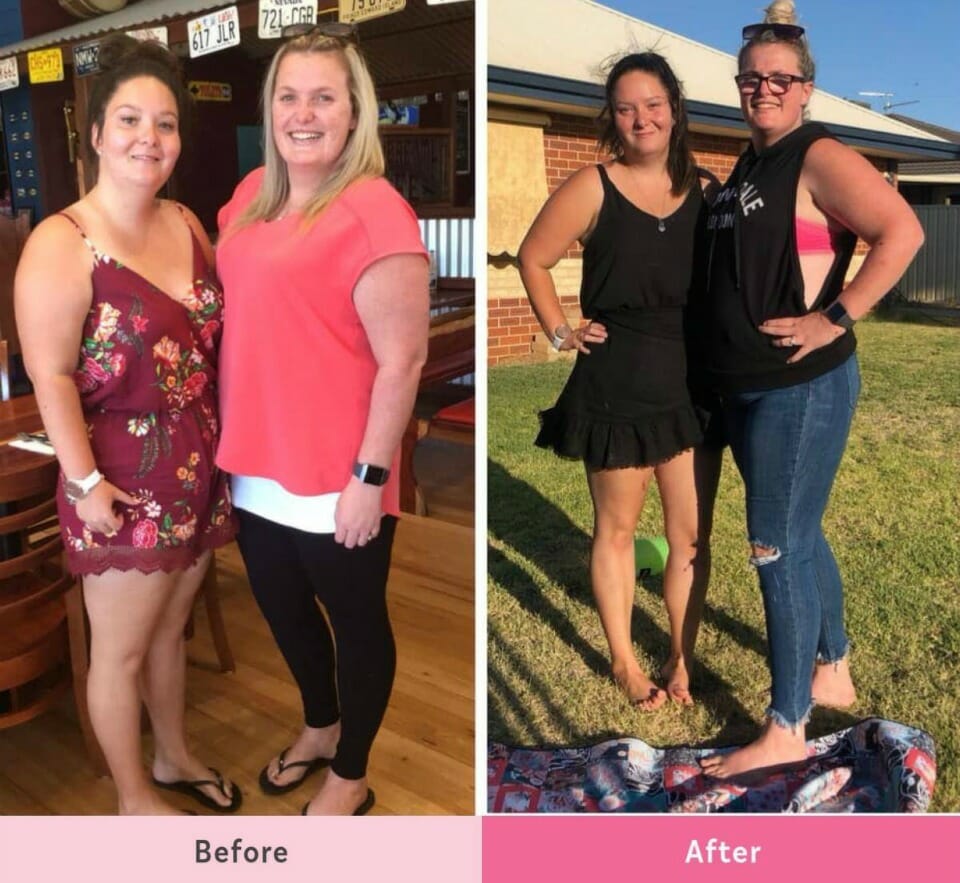 Examples of Exercises to Do With a Friend
There are many different exercises that you can do with a friend. Here are a few ideas:
Go for a walk or run: This is a great way to get some exercise and enjoy the outdoors. You can talk and catch up while you're walking or running.
Go to the gym: You can work out on the treadmill, elliptical, or weight machines. You can also take a group fitness class together.
Play a sport: This is a great way to get some exercise and have fun. You can play basketball, tennis, soccer, or any other sport that you both enjoy.
Do yoga or Pilates: This is a great way to improve your flexibility and strength. You can find yoga and Pilates classes that are specifically designed for two people.
Dancing: This is a great way to get some exercise and have fun. You can dance to your favorite music at home or in a dance class.
No matter what your fitness level or interests are, there are plenty of exercises you can do with a friend and no matter what type of exercise you choose, working out with a friend can be a great way to get healthier, have fun, and build stronger relationships.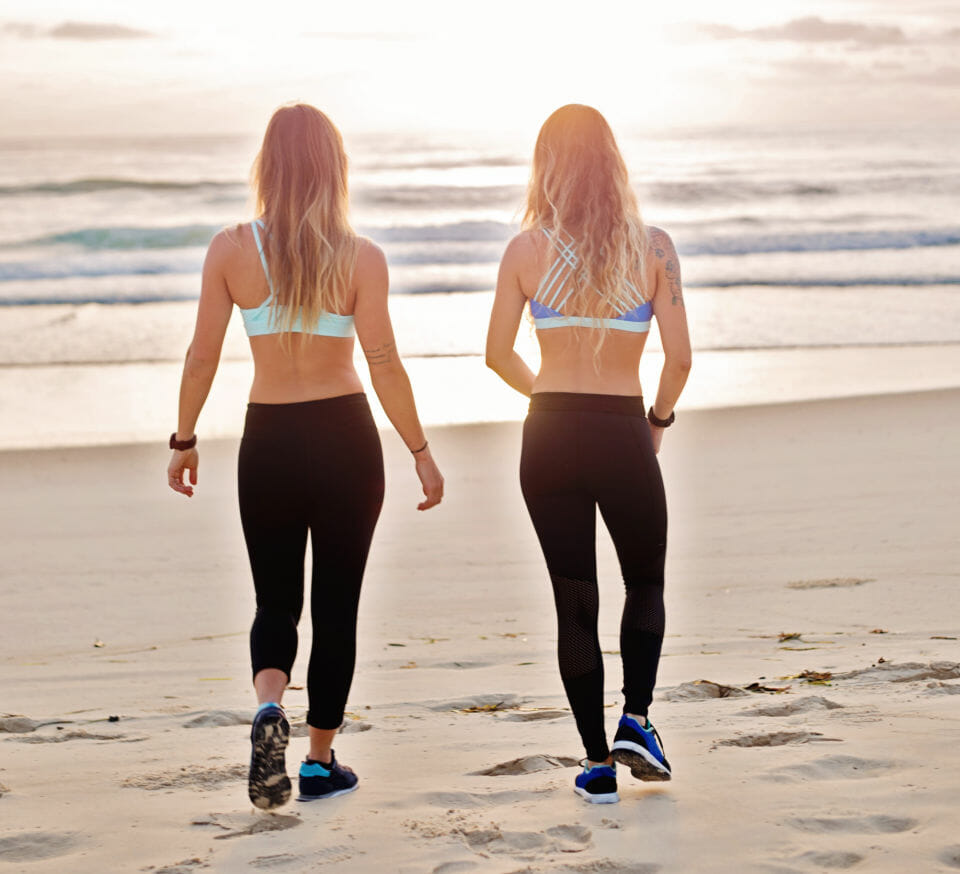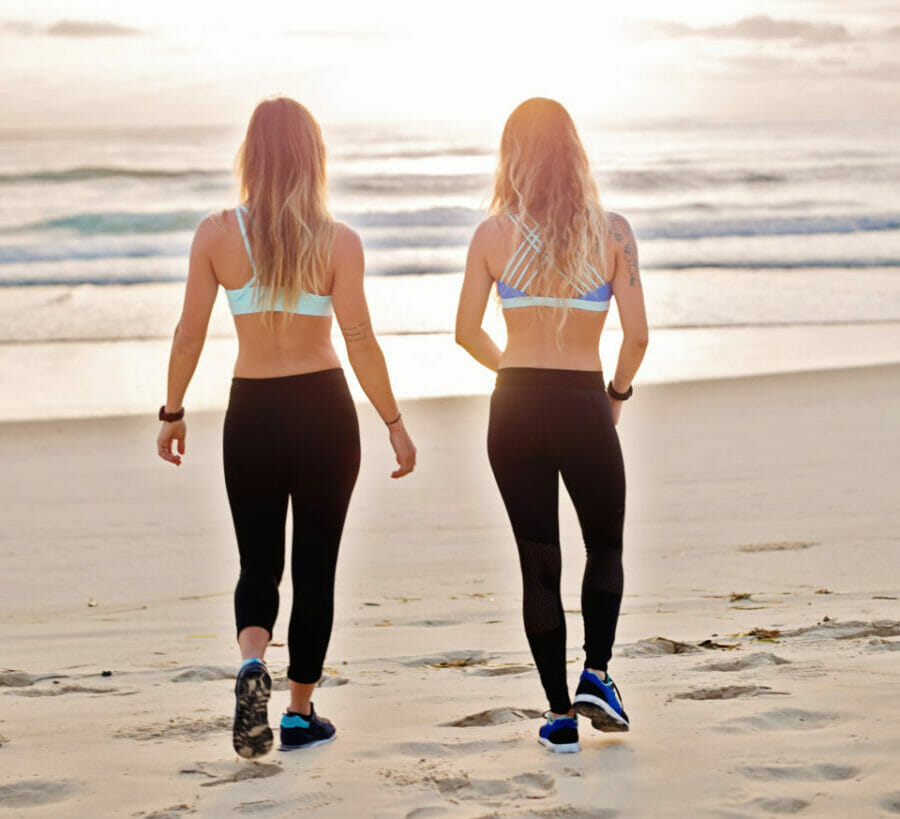 Tips for finding a workout buddy:
Ask your friends or family members if they're interested in working out with you.
Join The Healthy Mummy Private Support Group and reach out to like minded mums
When you find a potential workout buddy, make sure that you have similar fitness goals and interests. You should also be comfortable working out with them.
Here are some tips for working out with a friend:
Set realistic goals. Don't try to do too much too soon. Start with a goal that you know you can achieve, and then gradually increase the intensity or duration of your workouts as you get fitter.
Find an activity that you both enjoy. If you're not both enjoying your workouts, you're less likely to stick with them. So find an activity that you both enjoy, whether it's running, hiking, dancing, or something else.
Be supportive of each other. Encourage each other during your workouts and celebrate your successes together. This will help you stay motivated and on track.
Be flexible. If one of you can't make a workout, be understanding. You can always reschedule or work out on your own.
Have fun! Working out with a friend should be enjoyable. So make sure to have fun and laugh together as you work out.
Working out with a friend can be a great way to improve your health and well-being. So get out there and find a workout buddy today!
BONUS! Check out these 5 workouts you and your buddy can get started on today!
5 workouts you can do with friends
The Healthy Mummy app has over 6,00 workouts that are made for mums from, postnatal to advanced. You can share workouts with your friends that include: HIIT, boxing, kettlebells, yoga, dance cardio, belly & booty, pilates and more. You can get full access to all the workouts here and take a sneak peek at some of them below.
1. Full body cardio

Cardio isn't always everyones favourite workout of choice, some people even recoil at the thought of a full body cardio workout. If you are one of the many people, get your girlfriends involved and we guarantee it will make it a LOT more pleasant (even fun!).
2. Boxing
Busy mums this is a great workout for you, boxing is a great way to get any aggression and tension out! Get your busy mum friends in on boxing and you can do rounds with each other with someone holding the pads while the other punches.
3. Butt and Thighs
Feel the burn. You and your group can work through this 10 minute workout together, motivating each other to get through each move. This workout can be done in someone living room, or take your kids with you all and do it in a park while the kids play next to you!
4. Tabata
Although intensive, tabata is also FUN and get the endorphins pumping. Make a little deal with your group like, get through this 4 minute workout and whoever is the fastest gets to pick what's on the menu for lunch! Make it enjoyable.
5. Pilates
You may think pilates is 'easy', but holding these positions with your body weight is anything but easy! Grab your group, roll out your mats and get pulsing.
Check out how this mum makes sure to exercise even if she's too tired!