WOWSERS! These 5 women have lost nearly 70kg combined in JUST 12 weeks!
We are SO proud of these five mum, who have completely transformed themselves on The Healthy Mummy's 12 Week Challenge!!!
Unbelievable! We are SO proud of these five mums, who have completely transformed themselves on The Healthy Mummy's 12 Week Challenge!!!
In fact, between them they have lost a combined weight of 68.6kg BETWEEN them in just 12 weeks.
There were so many amazing success stories. Well done to everyone who committed to the 12 Week Challenge. Christine is out top winner, and she has received $2,000 from The Healthy Mummy. The other runner ups have won a $300 Healthy Mummy pack.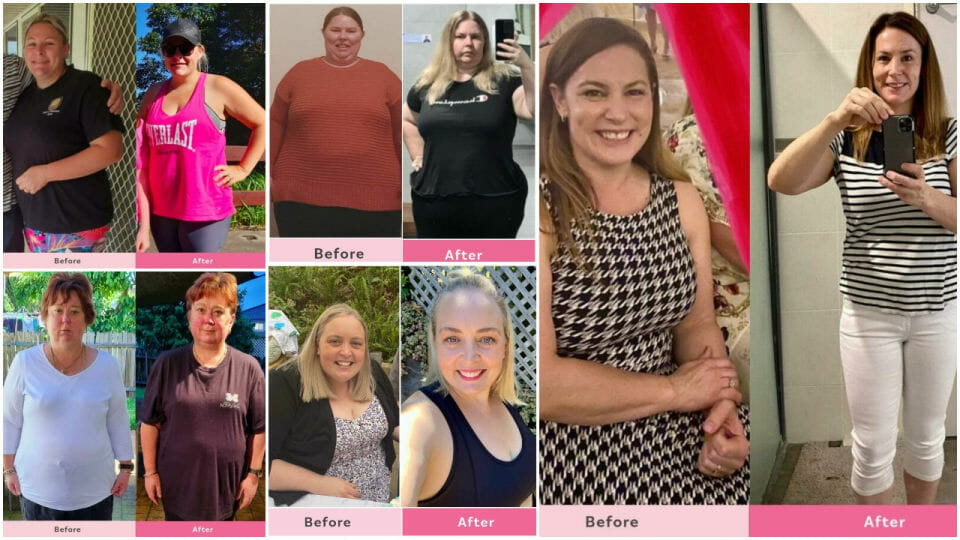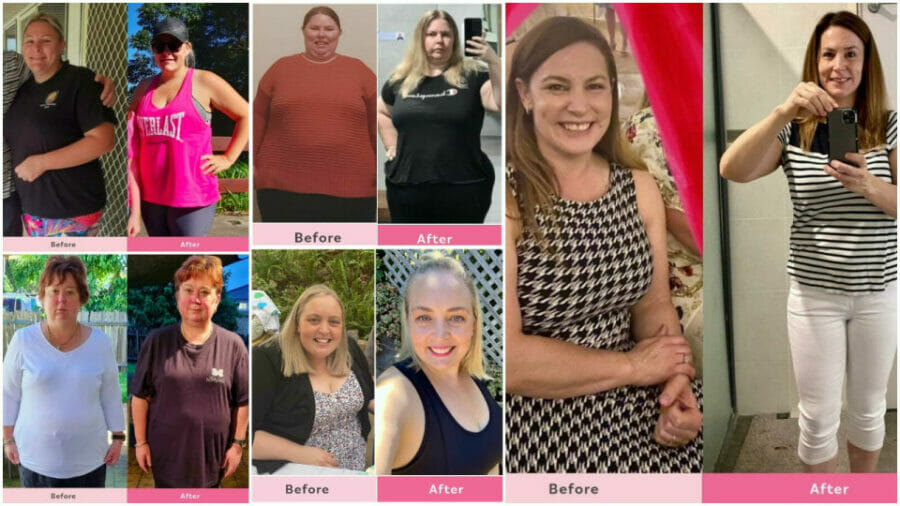 It's not too late to sign up to our 12 Week Challenge. You can join today.
We are incredibly proud of all these women! Check out their amazing success stories below….
5 women have lost BIG numbers on The Healthy Mummy's 12 Week Challenge
WINNER – Christine Hamann has lost 22kg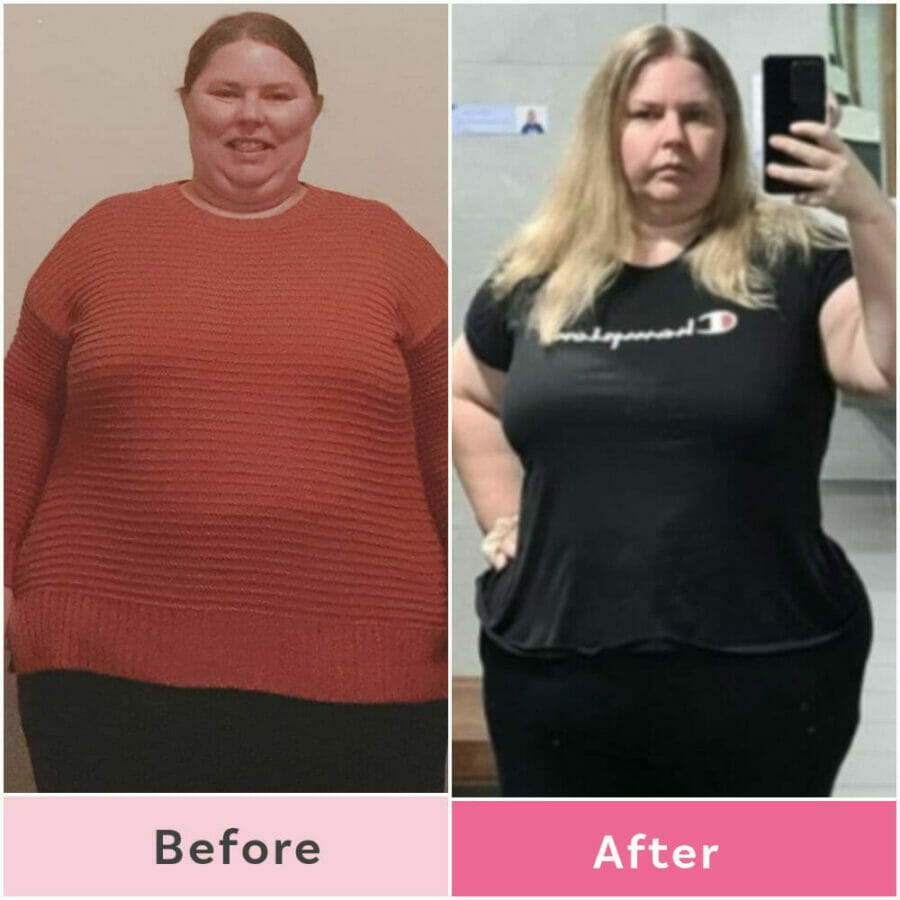 The mum-of-three has been following The Healthy Mummy for the last four years and she says she signed up to the 12 Week Challenge, as she wanted to kickstart her weight loss journey again.
"I had fallen off the wagon and old habits were creeping back in. The 12 Week Challenge enabled me to be get back on track and start losing again," she says.
"I can fit into spaces at the playground that I normally wouldn't be able to. I am sleeping much better and not waking up in the middle of the night and then waking up in the morning as if I have had zero sleep.
"I absolutely loved the 12 Week Challenge and am so ready to do the next one that starts on Monday, I find these challenges keep me motivated."
RUNNER UPS
Stacey Hufnagel-Young has lost 11.5kg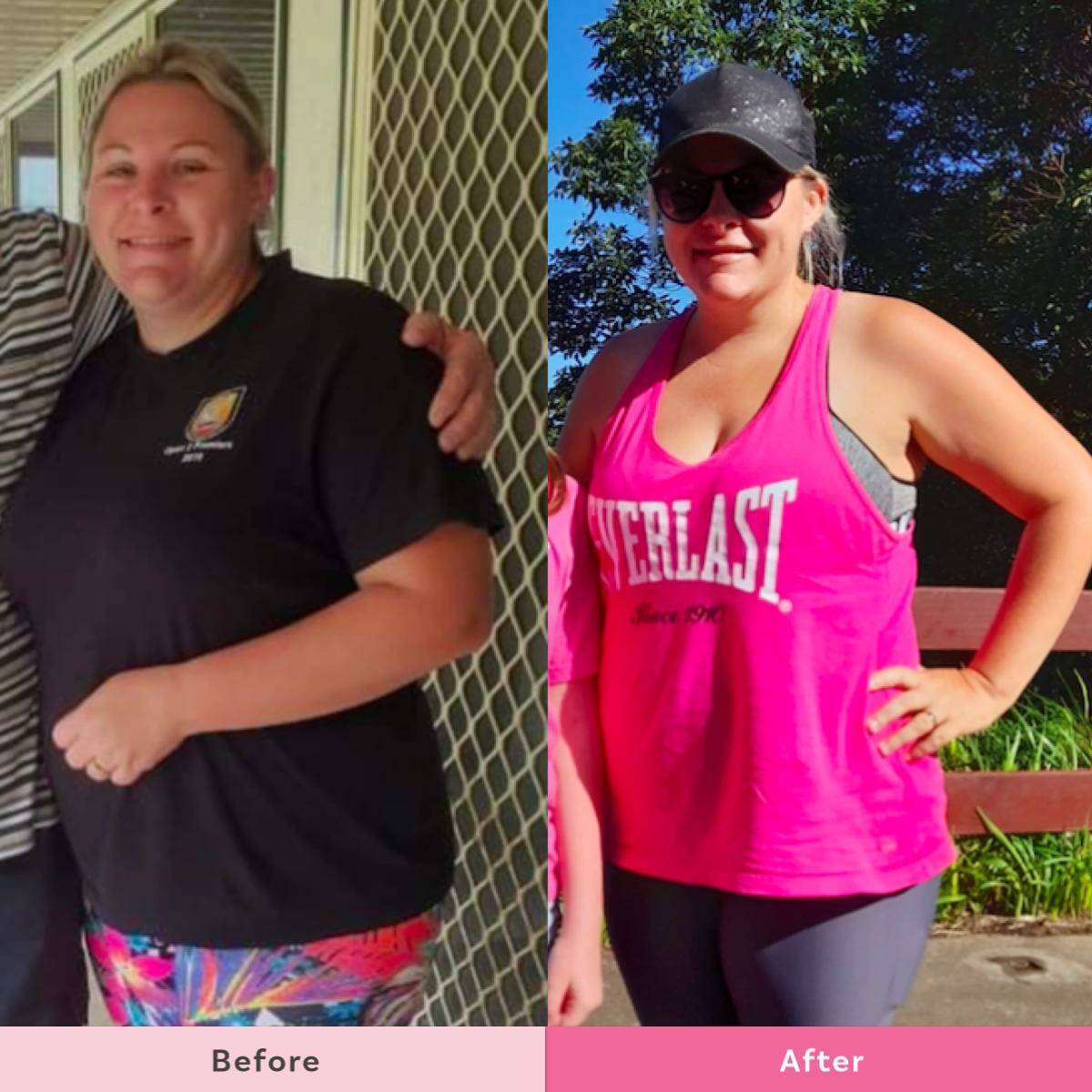 Stacey Hufnagel Young is a mum-of-three and and has just completed the Healthy Mummy's 12 week Challenge losing a whopping 11.5 kilos!
Her weight loss journey began at the beginning of this year and in just 12 short weeks she's feeling so much better and her energy levels have increased.
'"I can feel that my posture is so much better, my back isn't as sore as usual, I'm a little more flexible than I thought," she says.
"I am less bloated in my stomach and the person I see in the mirror I am beginning to be happier with. I exercise almost every day now too!"
Naomi Pearson has lost 12.7kg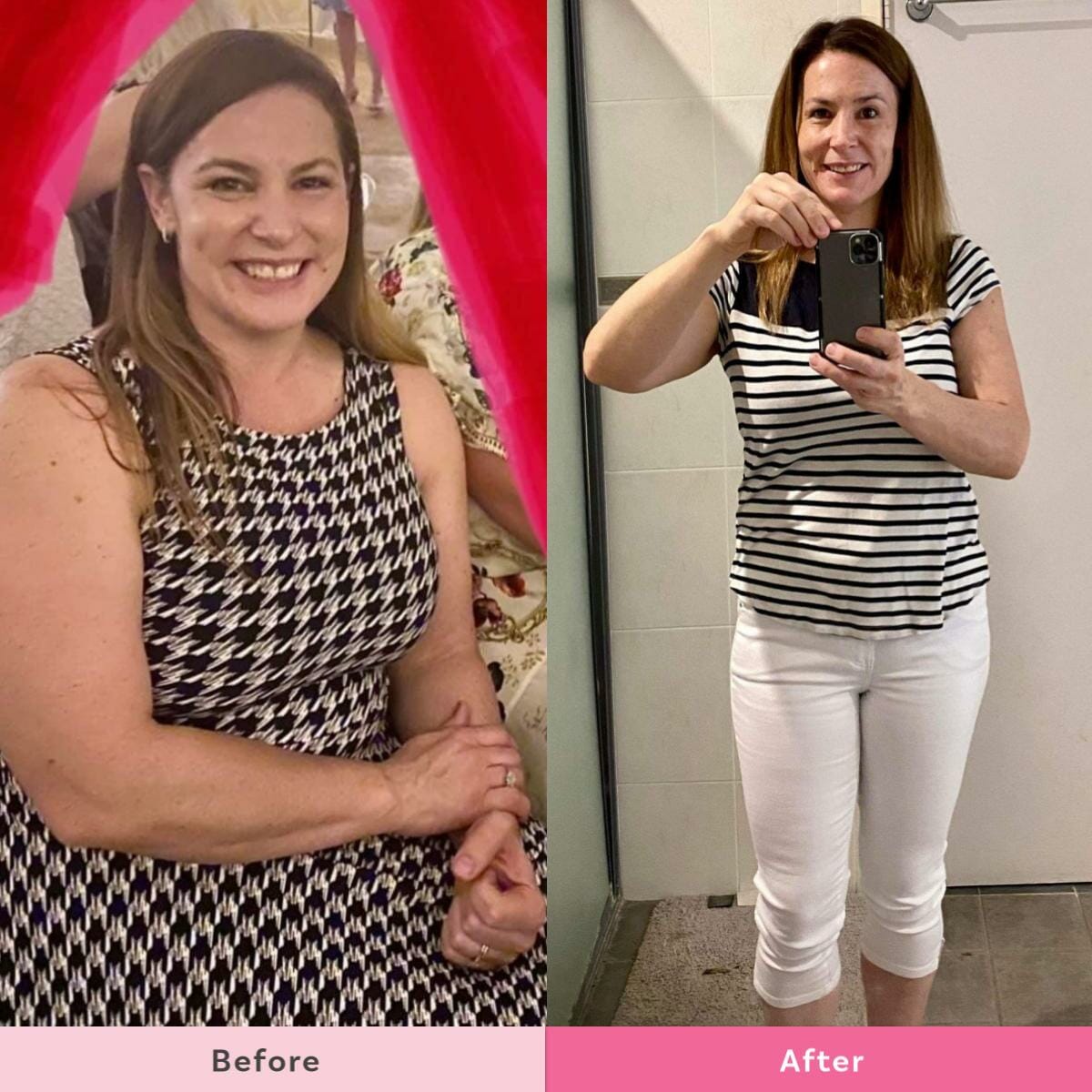 This busy mum with four kids pledged to lose a kilos a week on the 12 week Challenge and she has smashed it out of the park!
Not only has she lost 12.7 kilos and 28.5cm from her body, she's feeling fitter, lighter, so much stronger and more confident in her skin. What's more, she loved taking part in the Challenge and that she didn't have to give up her favourite foods or go without!
"I have loved that I am not hungry on this program and am getting plenty to eat!"
Determined to get her eating in check, Naomi joined the Healthy Mummy for its 12 Week Challenge at the beginning of the year.
By following 3 consecutive 28 Day Weight Loss Challenges, and getting extra support from the 12 Week Challenge community, Naomi lost a total of 12.7 kg in the 12 weeks and 38.5 cm off of my body.
Belinda Tonkin has lost 12.4kg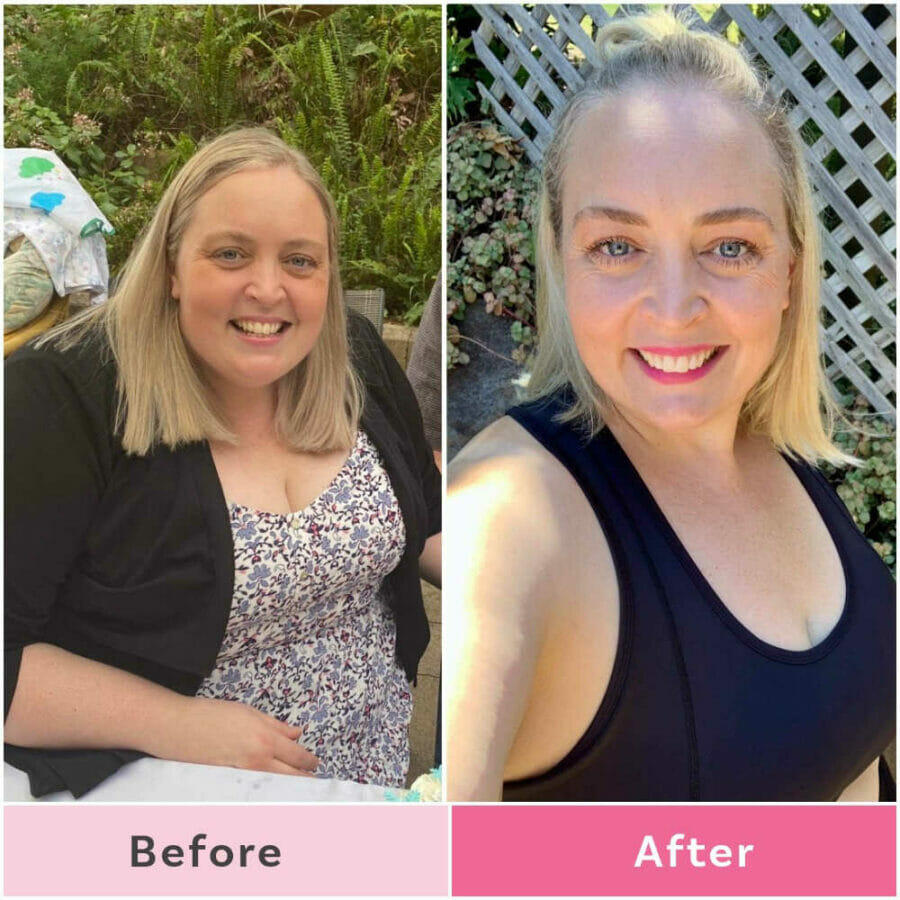 Belinda Tonkin joined The Healthy Mummy eight months ago and she's since lost 49kg following the 28 Day Weight Loss Challenge.
She also recently took part in the 12 Week Challenge (three consecutive Challenges) and she has lost 30.2kg of the 49kg she's lost in total as part of the 12 Week Challenge.
"The first 12 week challenge which commenced in August 2021, I lost 17.8 kilos and 84 cm," she says.
"And the most recent 12 Week Challenge I lost 12.4 kilos and 48cm."
Vanessa Allen has lost 10kg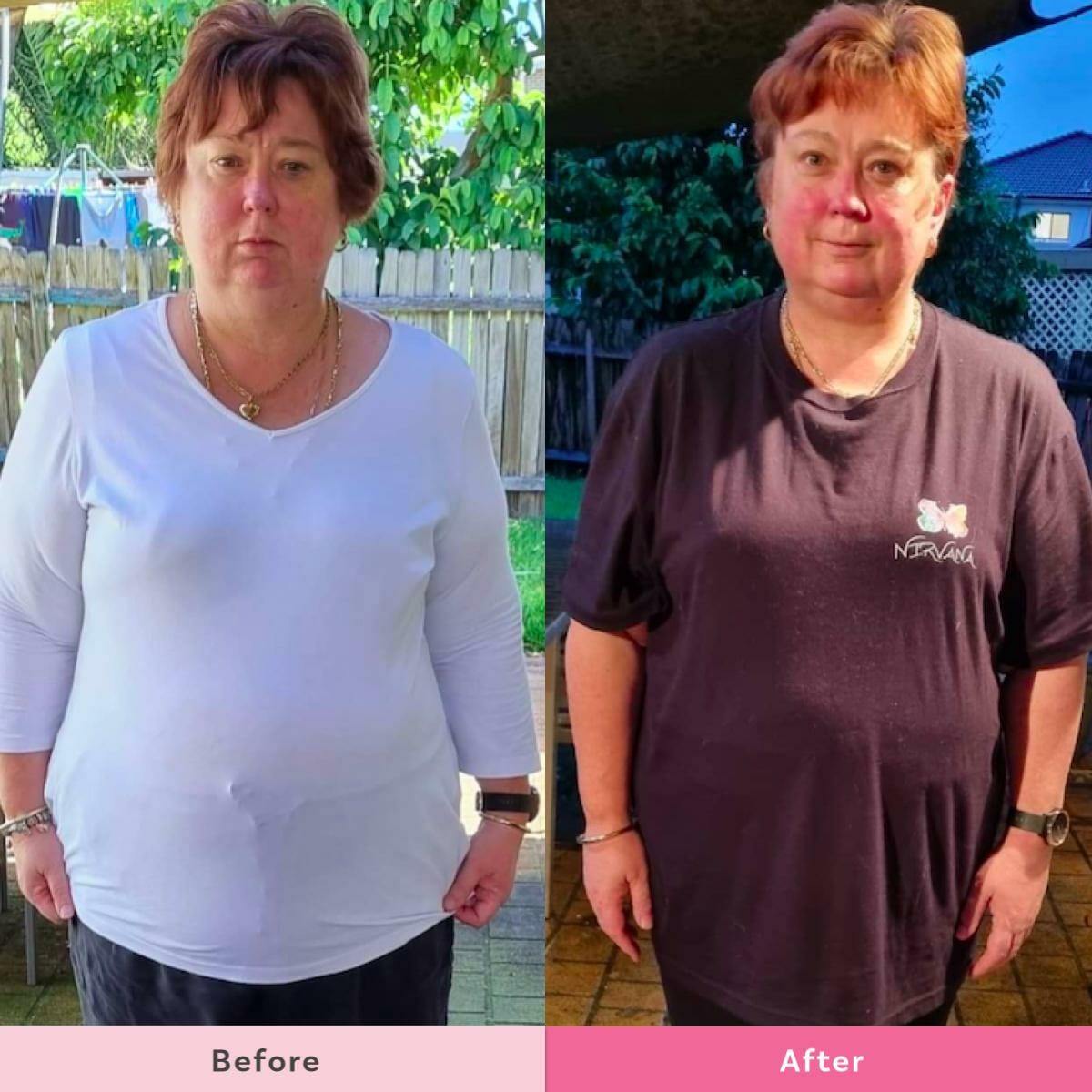 Vanessa has found a new love for exercising and has started cooking again thanks to taking part in a recent 12 Week Challenge.
Not only that, Vanessa has dropped 10 kilos and a total of 38.5 cm from her entire body!
"I weighed 112.2 kgs at the commencement of the challenge at the end I weighed 102.2kg total 10 kgs gone forever!"
Besides the scales and measurements, Vanessa reveals that she gained so much more during the 12 weeks.
"I took small steps and gained more confidence. I found a love for moving and exercising. I started cooking again.
"The recipes are easy, nutritious and loved by the family, no separate meals we all ate the same. The family has been supportive throughout the process and all the changes."