5 EASY workouts to help you feel energised when you're tired
Regular exercise can help boost your energy levels when you're feeling tired and sluggish, as this mum has pleasantly discovered.
Since joining the 28 Day Weight Loss Challenge in March this year, Sam Geeves has lost 25kgs!
"I have a yearly subscription to the Challenge which I will keep for life," she says. "It's great for when I need some easy workouts on hand to help keep me feel energised."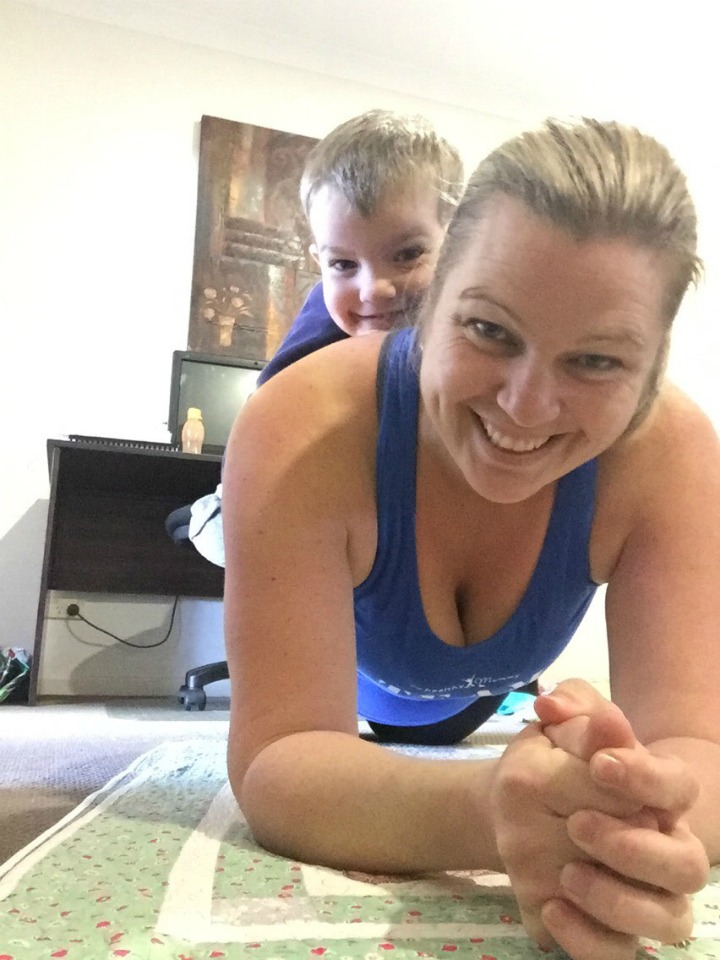 5 EASY workouts to energise you when you're feeling tired
1. Cardio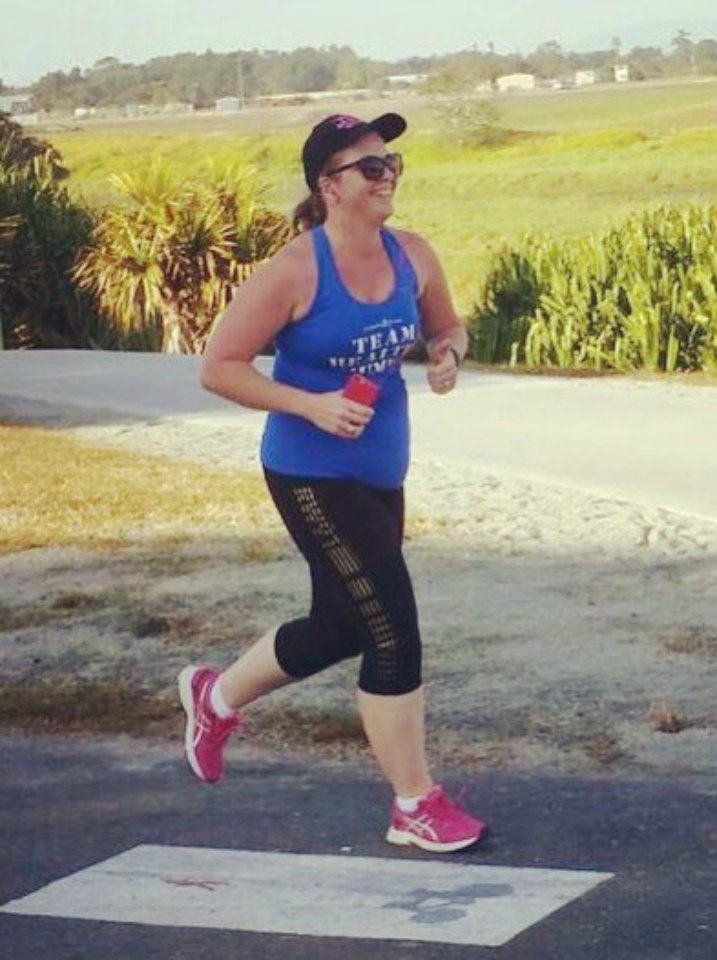 Going for a quick walk or run is a great way to boost your energy. Even just 10-15 minutes offers many health benefits. Walking reduces your risk of heart disease, improves brain function, increases mindfulness, reduces depression and best of all it burns calories.
2. Yoga or mindful breathing
Yoga has many benefits for the mind and the body. Just a few minutes a day can help improve your mindfulness, relax your brain and improve your exercise stamina. Plus it doesn't feel like you are working out. Bonus!
You can find our Mind, Body, Breathe exercises came out in the 28 Day Weight Loss Challenge app.

3. Squats and lunges
These exercises focus on toning and strengthening the lower body. Squats and lunges burn fat, strengthen your core and are practical to sneak into your everyday activities! Lunges while vacuuming, squats while hanging washing or waiting for the kettle to boil.
Or you can try adding the free Healthy Mummy Butt & Thigh Challenge into your day.
4. HIIT
Have you tried the Tabata workouts on The Healthy Mummy 28 Day Weight Loss Challenge app?
These are HIIT (High Intensity Interval Training) workouts that last for 4 minutes and really get the blood pumping and leave you feeling energised and wanting to do more! Choose one or more depending on how much time you have. You can even squeeze them whenever you have a spare few minutes throughout the day.
For more info on the Tabata workouts, click here.
5. Jumping Jacks, burpees and planks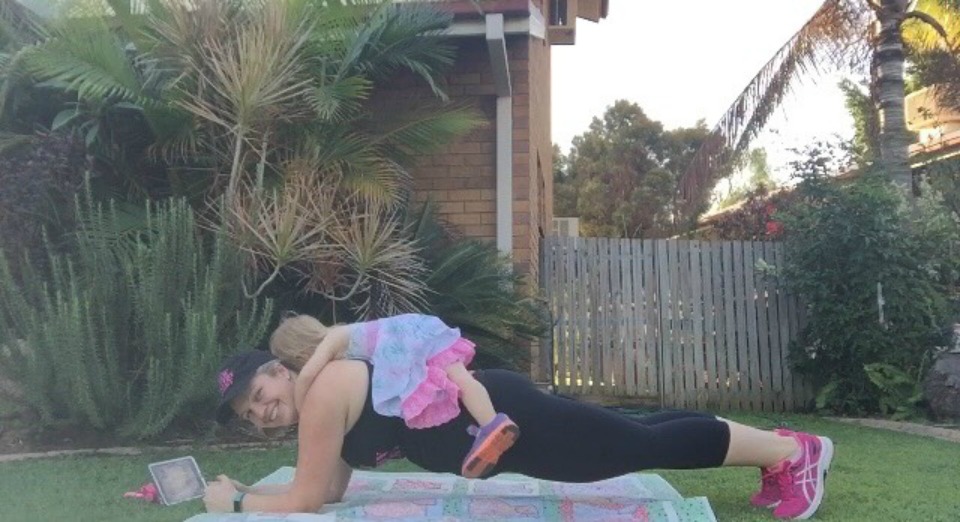 A quick set of 20 jumping jacks will give you an energy boost.If you're watching TV, jump up during the ad breaks and do some jumping jacks.
You could also alternate with burpees or planks for each ad break. These exercises are great to do anywhere, any time and the benefits are endless!
Sam's 25kg weight loss story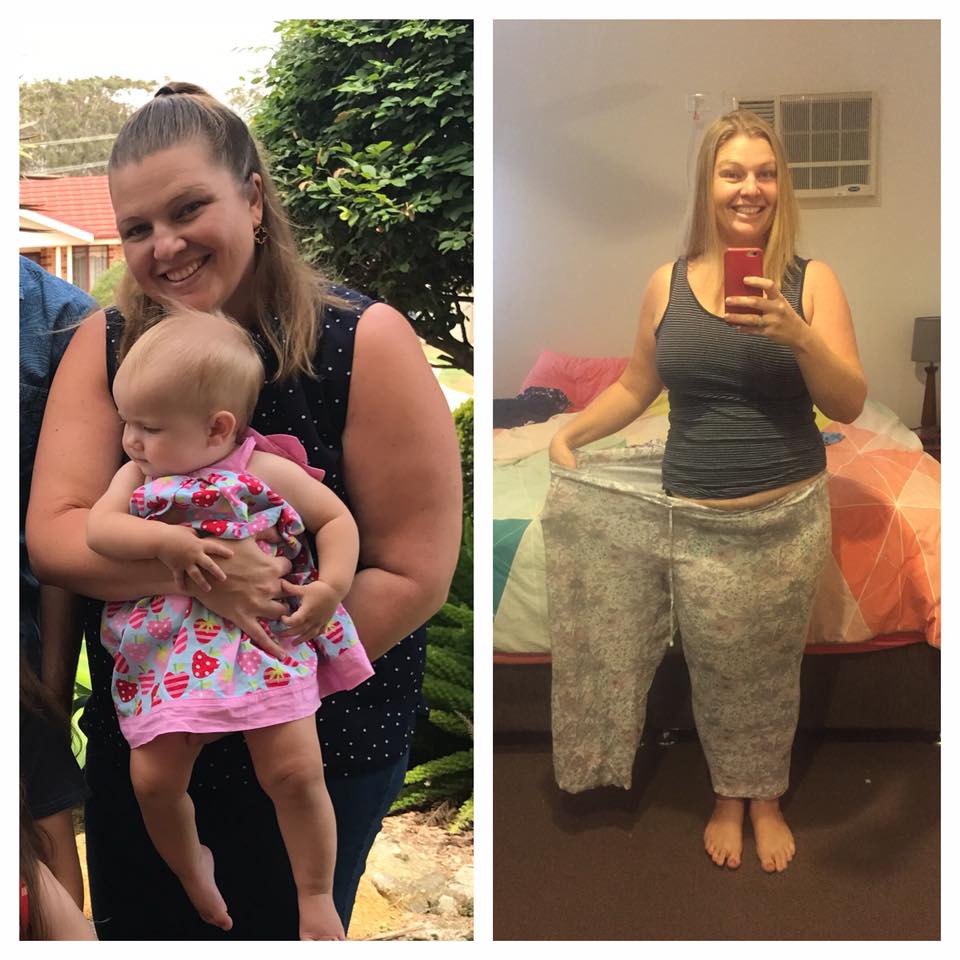 Since starting the 28 Day Weight Loss Challenges and Healthy Mummy Smoothies in March, Sam has lost 25kgs, countless centimetres and has gone down from a clothes size 20 to a 14/medium and even some size 12's! And she's loving it!
"Thank you Healthy Mummy for showing me how to get my life back on track and helping me find my old self just waiting in there to be rediscovered," she says.
"Do it for you! Do it for you kids! Whatever it's for, it is worth it! Just do it!"
You are just the motivation we all need Sam, keep it up!
Join Sam on the 28 Day Weight Loss Challenge
If you are wanting to tackle your health, change your eating habits for the BETTER and boost your energy levels – then our 28 Day Weight Loss Challenge is an excellent program to check out.

With more than 4,000 delicious recipes, 350 exercises & 24/7 support – the 28 Day Weight Loss Challenge is designed to help busy mums lose weight in a safe and sustainable way.
To learn more about our 28 Day Weight Loss Challenge click here.
The Healthy Mummy also offers women a range of meal replacement smoothies to assist and support with your weight loss journey.
Our smoothie range offers an excellent source of essential vitamins, minerals, nutrients & important antioxidants. It does not contain any weight loss accelerants, caffeine, gluten and is dairy free. It is also a non-Genetically Modified product! You can learn more about our smoothies here.