All of these incredible mums look and feel so much better after living the Healthy Mummy lifestyle. They've all undergone a total life change and are loving how it feels! Well done ladies, we love celebrating your wins!
Amazing women have transformed their bodies and lifestyle!
Hannah Pech
Hannah says, "Ten months of a total life change. From convenience foods, an emotional eater to enjoying food to fuel with no guilt attached. From a non-energetic, just surviving mum of five to a full of life, strong woman with five kids. From a self-conscious, always having the feeling of being the "funny fat friend", to strong, with will power and a new kick arse "no one can stop me" confident attitude. From an "I'll throw on black" flowing clothed mumma to a shopping, activewear addict!
Stats: 105kg down to 75kg. 30kg gone forever. From June 2018 to March 2019. Countless centimetres and muscle tone developing. I have 5kg still to lose to reach my goal. I'm a Healthy Mummy for LIFE." 
Bettina Quinn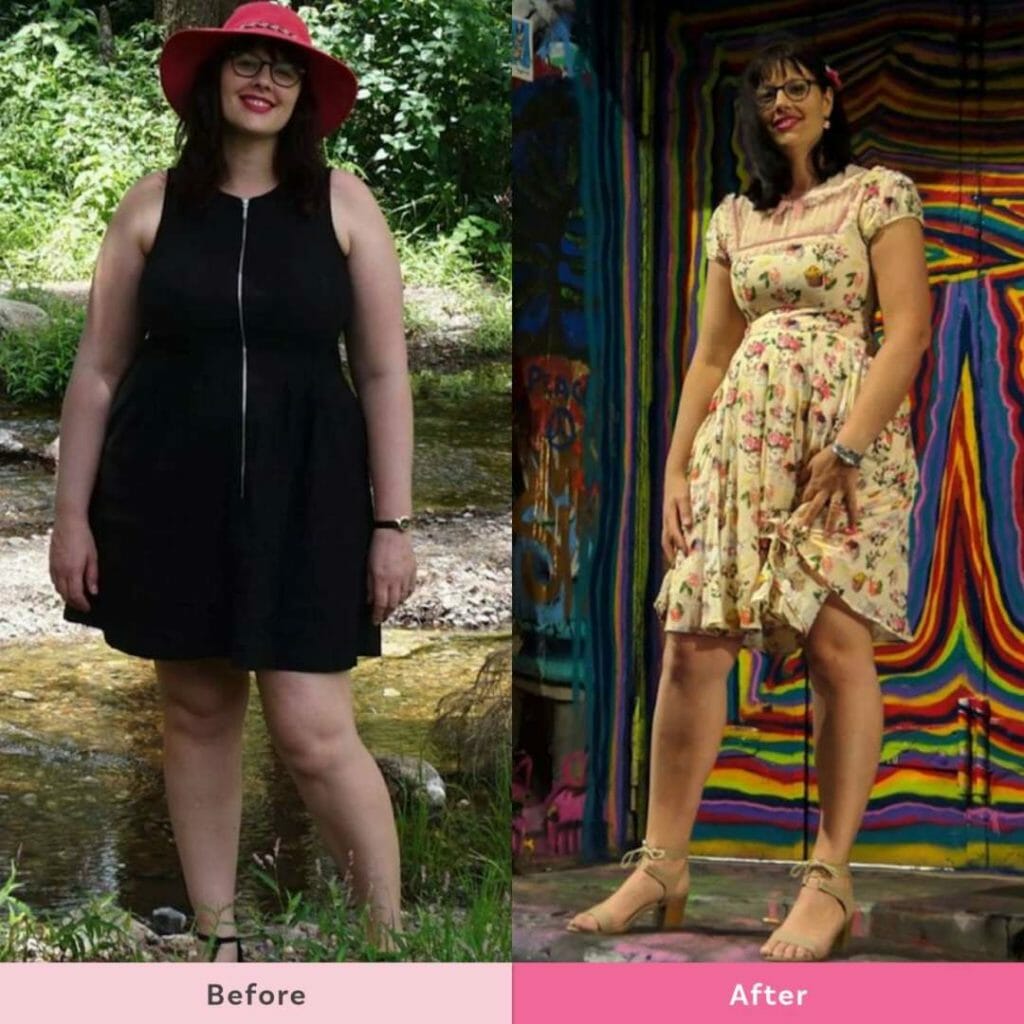 Bettina says, "Mid May 2018 to mid-March 2019 and 27kgs gone. 
I had an amazing pregnancy but put on 36kgs the biggest I have ever been! After a difficult birth and complications, I couldn't do anything for six months! In that time I fractured my foot too!
I was depressed about my weight and how I looked. Hubby kept telling me not to worry it will be OK when you are ready it will come off. He said 'I will be here to support you when you are ready'. On Mothers Day my Hubby took photos of me and I said that's enough I need to do something now!
I became a 28 Day Weight Loss Challenge member in June and I haven't looked back since! This is our family lifestyle now and I would be lost without the Healthy Mummy! I got my running mojo back and signed up to a Half Marathon in July! I feel like myself again!
Sophie Barrett
Sophie says "Being a mum is hard work. The pressures I put on myself to be a "perfect" mum, wife, & businesswoman means that sometimes putting myself first doesn't happen. But you know what? Every day I wake up and try my best with the day's circumstances, and what better way to do that then by being a Healthy Mummy Lifetime Member!! It makes staying healthy easy – with so many features, I'm guaranteed to have the right tools at my fingertips!
Tanya Maslin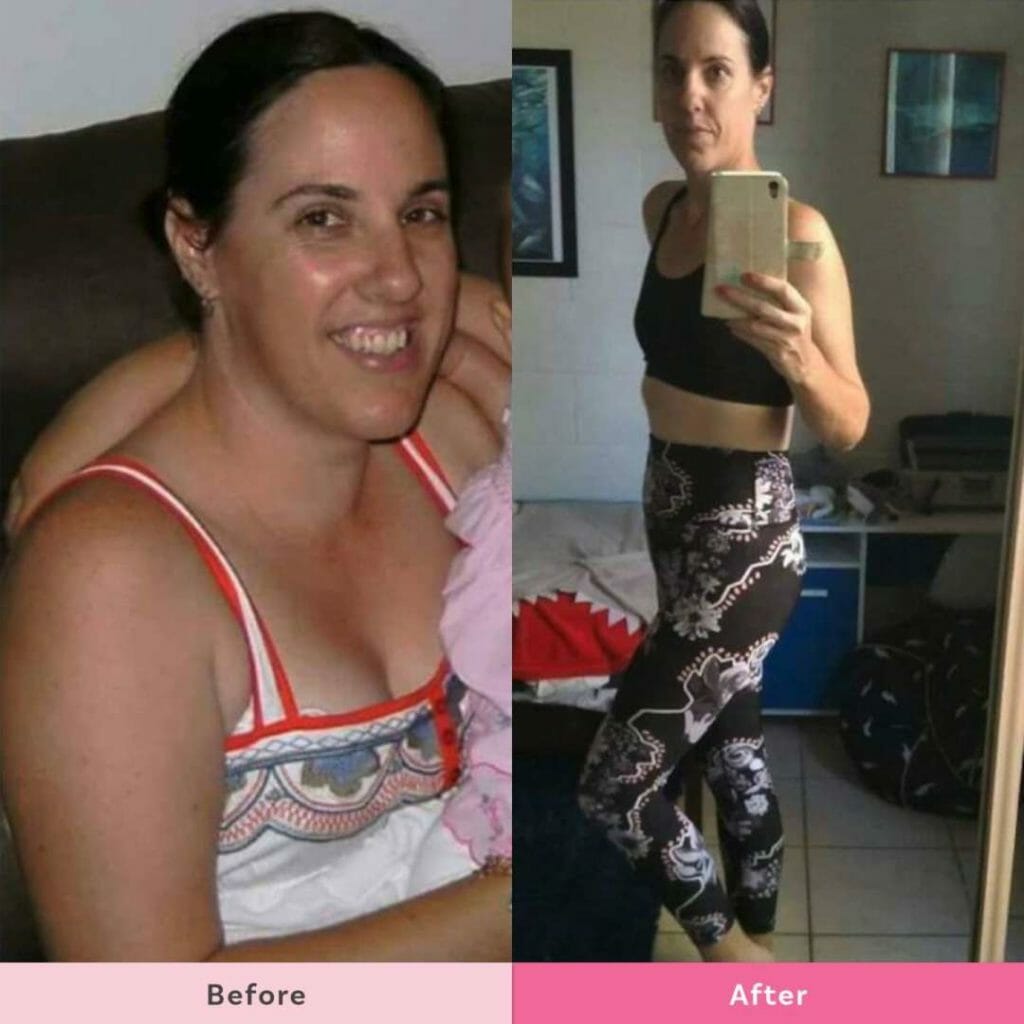 Tanya says  "The last 3 years have been the healthiest of my life. I'm at a healthy weight, I'm fitter, I'm so much healthier. I'm a few dress sizes smaller. I'm 10kg lighter never to be found again. I'm a happier calmer mum. I'm medication free for a thyroid condition after taking them for over 10 years. I'm enjoying my 40's. I'm a Healthy Mummy Smoothie addict (that's how I started my Healthy Mummy journey). I'm now a Healthy Mummy Lifetime Member!
I'm so glad I was shown The Healthy Mummy as I have no idea where I would be right now."
Sharon Kenny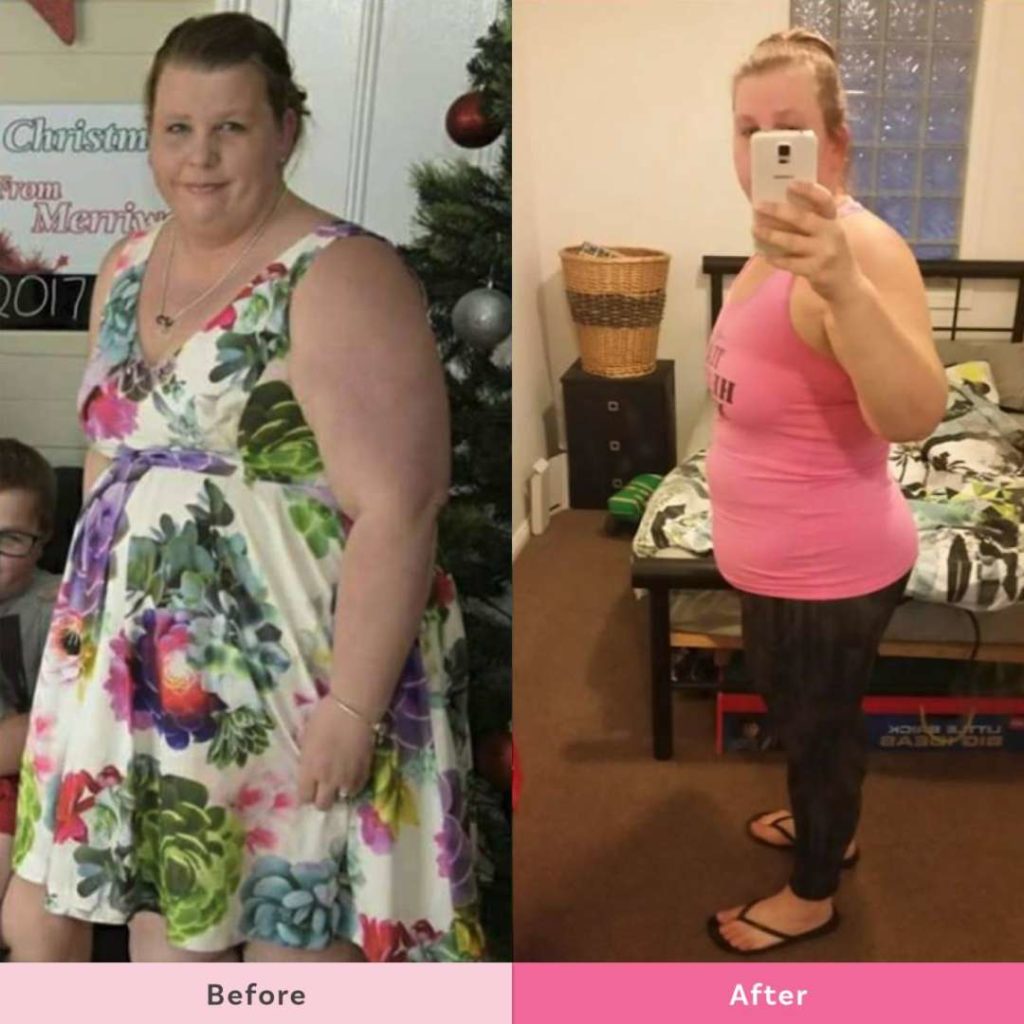 Sharon says, "Size 22 to a Size 16.  Unhappy, depressed to happy and loving life. Unhealthy to healthiest I have been. I look and feel better after five kids than I ever did before kids. The Healthy Mummy is a lifestyle change, one that makes me feel the best I have ever felt.
I look forward to getting up every day to have a yummy Healthy Mummy Smoothie, Salted Caramel is my favourite and love all the amazing meals from The 28 Day Weightloss Challenge Hub,  I never feel like I'm missing out as there is so much to choose from."
Elouise Ford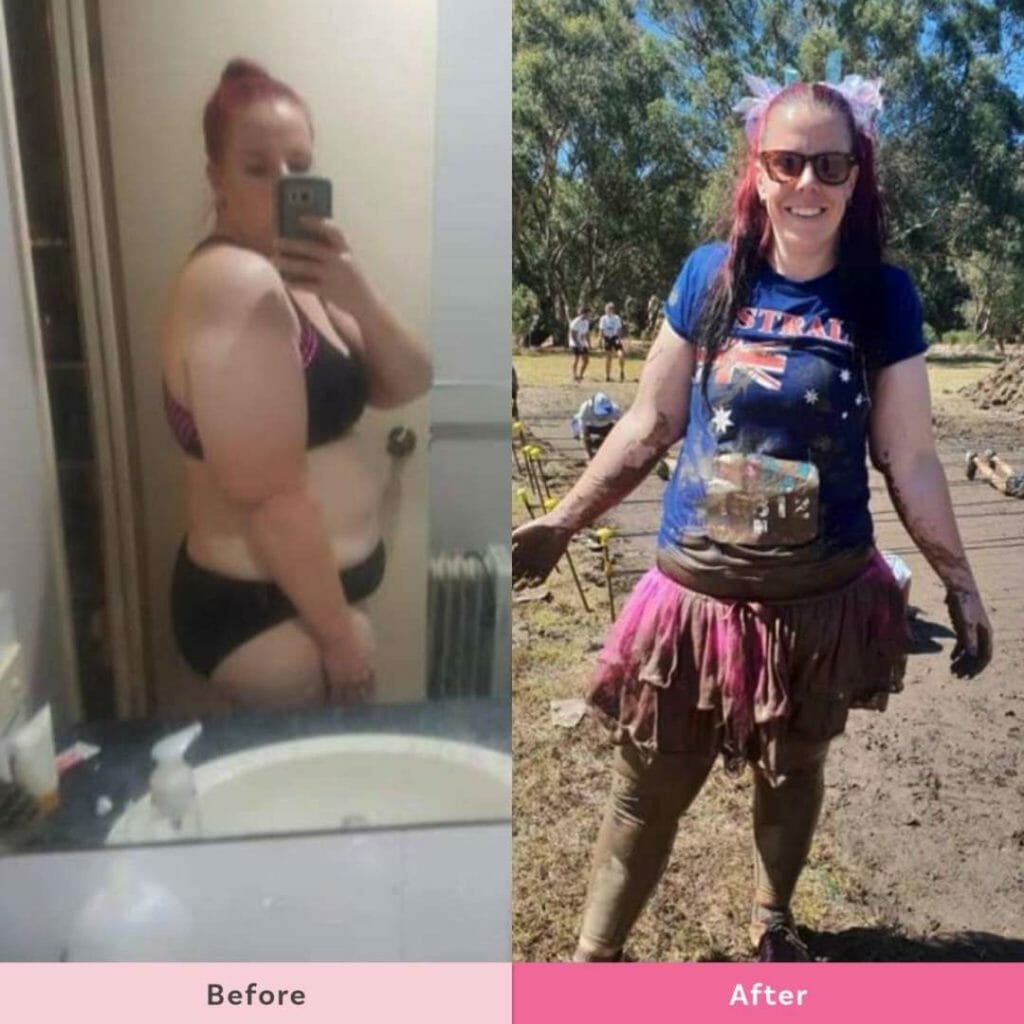 Elouise says "This time last year I was 24.5kg heavier. That may not seem like a huge number to lose in a year but I have gained so much muscle, pity the scales don't show fat loss only. I am so much happier now. I can feel the difference in my body and I can see it in the clothes I wear. I have met some amazing people along the way. I'm confident and I feel awesome.
In 2018 I did some things I never thought I'd do. I got up on stage not once but twice to perform body combat and I won the 12 week and 8 week Challenges at the gym. I'm so much stronger now. I can feel every muscle in my body working. The photo on the left is me at the 5k foam fest this year where I smashed every obstacle. Joining The Healthy Mummy is the best thing I have ever done. Can't wait to crush it in 2019. Heres to another amazing year!!"
Awesome job ladies! We are so proud of all you have accomplished.
Are you ready to be a Healthy Mummy? Join the 28 Day Weight Loss Challenge today.

If you are wanting to lose weight and improve your energy – not to mention – help improve your overall health and wellbeing – our 28 Day Weight Loss Challenge is an awesome program to check out.
Our 28 Day Weight Loss Challenge includes:
28 days of at home exercise routines (no gym needed) – with video instruction
Customisable and breastfeeding friendly meal plans (including 7 Day Cleanse)
Challenge combines Pilates exercises with interval and circuit training (HIIT)
Suitable for basic to advanced fitness levels
Home to thousands of EASY-TO-MAKE recipes!
To learn more about our 28 DAY WEIGHT LOSS CHALLENGE CLICK HERE or purchase our Smoothies