How to become a meal prep pro in just FOUR weeks
Here at the Healthy Mummy we want to empower you to cook healthy meals for your family that will not only taste delicious but will help you to lose weight.
But we know that nobody has the time to be preparing three meals and snacks per day from scratch!
That's why we developed the February 28 Day Weight Loss Challenge to be all about meal prep. That means you spend some time cooking for the week so that you aren't a slave to the kitchen every day of the week. It also saves you money as you'll be buying less ingredients too. A double win for Challenge members.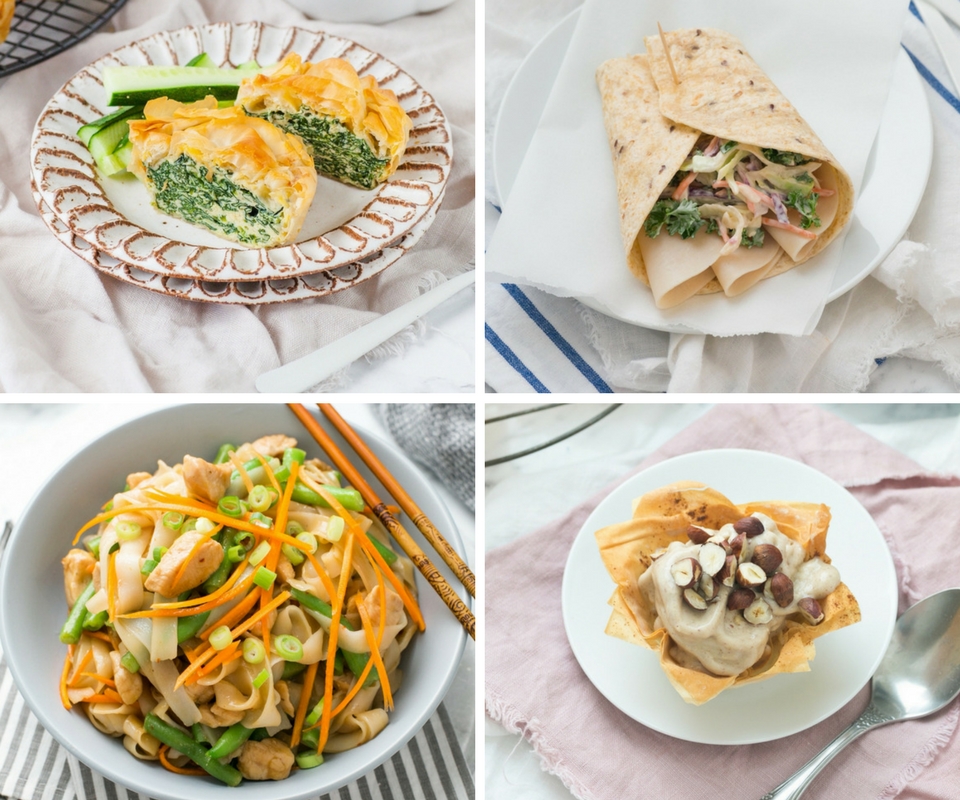 4 tasty recipes from the February Challenge
The Meal Prep & Time Saving 28 Day Weight Loss Challenge gives you all the tools you need for an organised, time saving and healthy way to reach your weight loss goals.
Take a peek at what a typical day might look like on the Challenge, as we reveal four of the tasty recipes from next month.
PLUS we're giving away one of the full recipes to give you a taste of what's to come.
1. Spinach and Cheese Breakfast Pie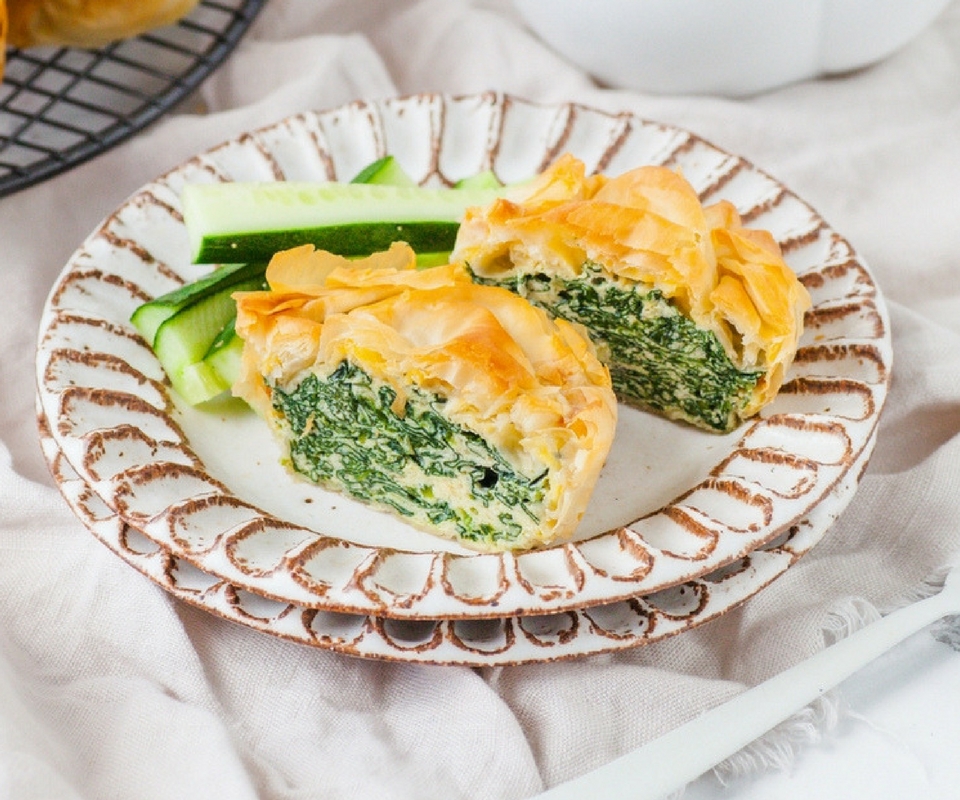 How about starting the day with this flavoursome breakfast pie that you've made in advance for the week? Just a handful of fresh ingredients is all you need, and it's just 311 calories per serve.
2. Turkey and Spicy Coleslaw Wrap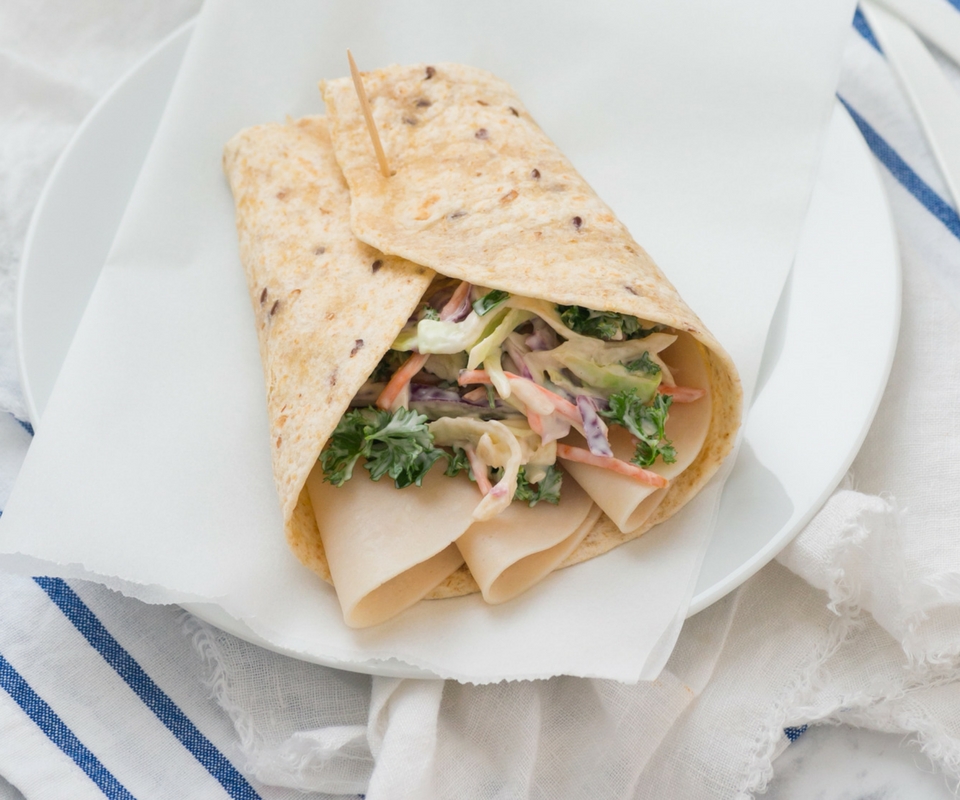 For lunch you might go for this wrap, using some coleslaw that you made in your meal prep time allocation. Add a little deli meat and you've got yourself a healthy lunch in mere minutes. No more high fat café lunches needed!
3. Stir Fried Chilli Plum Chicken
The whole family will want to tuck into this, and it's 100% customisable. The good news is, you'll have it on the table in no time if you spend some time at the beginning of the week pre-chopping your stir fry veggies.
4. Filo Cups with Banana and Hazelnut "Ice Cream"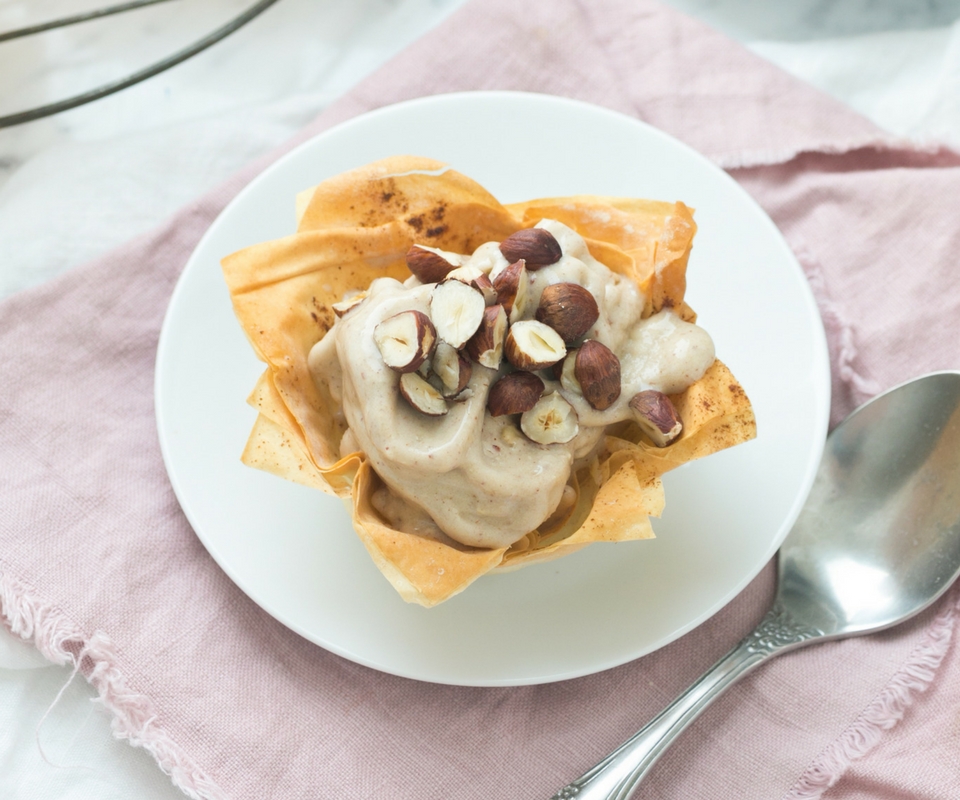 Fancy a sweet snack, or a quick dessert? This is ideal. Prepare the filo cups and 'ice cream' in advance so that it's just a matter of grab-and-go when you want to tuck in. You won't be tempted by store-bought sweets if you've got these on hand!
Want to try them for yourself? Here's the recipe, to serve 2 (easy to halve, double or triple, as needed).
Ingredients
 Cooking oil spray
 2 tsp butter, softened
 2 tsp Natvia
 1 tsp cinnamon
 2 sheets filo pastry
 2 tbsp hazelnuts, chopped
 1 frozen banana
 2 tbsp milk
Method
Preheat oven to 200C and lightly grease two holes of a muffin tin with cooking oil spray.
Combine the butter, Natvia and cinnamon.
Cut each sheet of filo pastry into 4 squares per sheet, spread a little cinnamon butter on each square and layer them on top of each other as per the photo.
Place filo stack into prepared muffin tin holes, pressing down to form a cup shape. Bake in the oven for 15 minutes or until golden and crispy. Remove from the oven and allow to cool.
Place the hazelnuts in a food processor and blitz until a fine meal is formed. Add banana and milk and blitz until a smooth "ice cream" is formed.
Spoon banana and hazelnut "icecream" into the filo cup to serve.
Serves 2 at 156 calories per serve.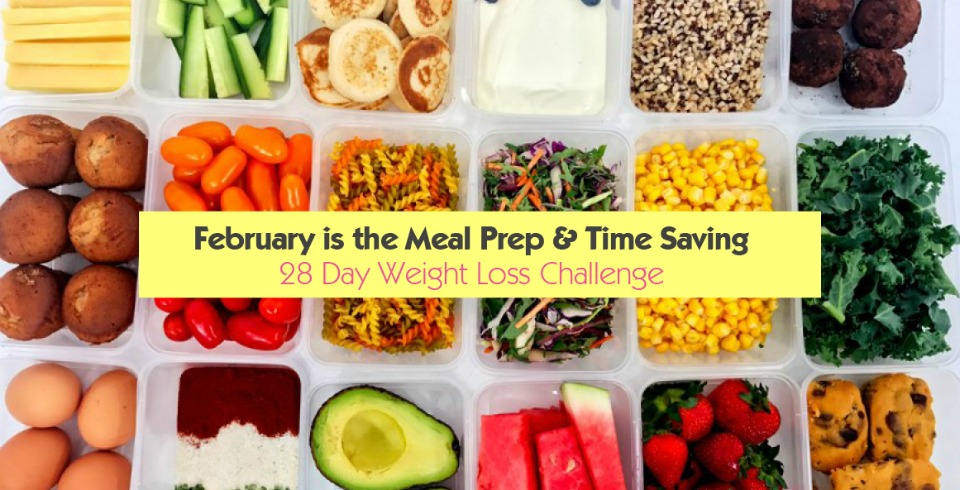 With more than 4,000 delicious (and healthy) recipes, 350 exercises & 24/7 support – the 28 Day Weight Loss Challenge is designed (and proven) to help busy mums like you lose weight!
This February, it's all about getting meal prep and time saving! To learn more and join the Challenge, click here!