The benefits of using weights and resistance bands for weight loss
Did you know that weights with squats can burn more calories that running? That's why we have so many workouts in the exercise hub that you can include weights with.
Did you know weight training can increase lean muscle mass and encourage loss of fat simultaneously? Did you know resistance bands are also incredible for developing muscle strength and toning up?
That's why we have decided to add BRAND NEW exercise workouts to our 28 Day Weight Loss Challenge Exercise Hub. 
So if you are ready to take your weight loss results to a whole new level….read on below!

Workouts we will see on the 28 Day Weight Loss Challenge
1. RESISTANCE BANDS WORKOUTS
The Healthy Mummy Resistance Bands workouts are your solution to help you shape, tone and strengthen your body. They are perfect for those who are new to a regular fitness routine or those who are well experienced.
They are easily adaptable for any fitness level and will give your muscles an effective workout, as they support your body moving against resistance.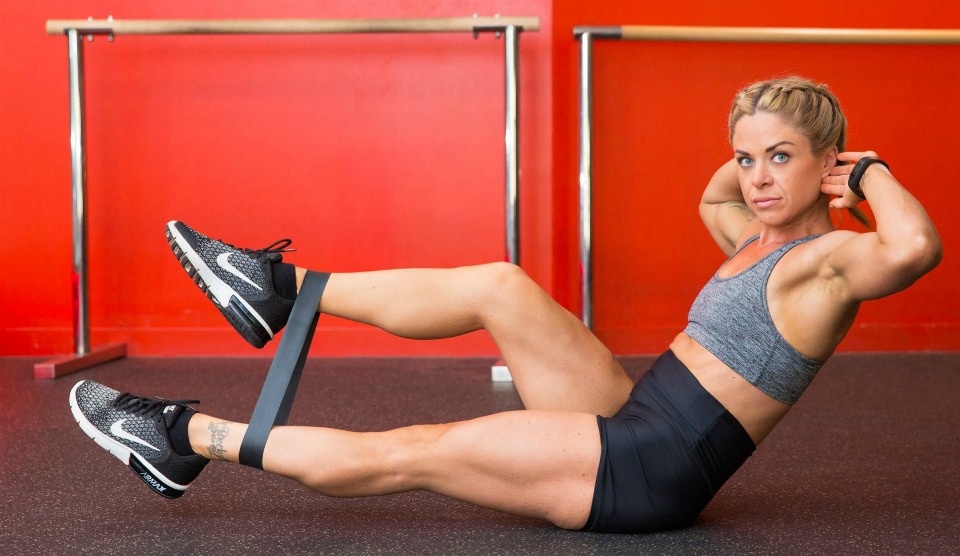 You can purchase resistance bands from many sporting retail outlets – including Kmart. You will also find some incredible muscle toning resistance bands, in The Healthy Mummy Shop.
More on The Healthy Mummy's Resistance Bands
Available in five levels of resistance, The Healthy Mummy Resistance Bands are ideal to support progressive physical activity and range of motion.
The five levels of resistance are clearly indicated by both the colour of the band and printed label on each band and the design supports a small range of motion and conditioning with each exercise.
If you are new to training or using this type of equipment in your existing training regime, we recommend that you start with the X-Light band and progressively work your way up to X-Heavy, once your form and skill has developed. This will also provide you with a more challenging workout.
**NOTE** Please refer to the Exercise Safety Information provided with your Healthy Mummy Resistance Bands before commencing your Resistance Band workout.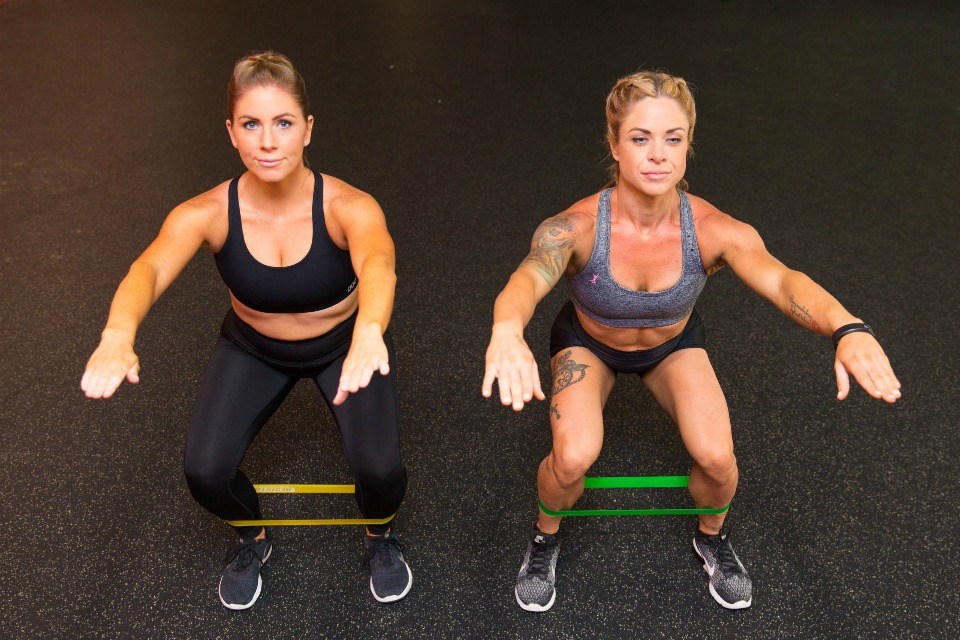 2. CABLE MACHINE WORKOUTS
To follow along with The Healthy Mummy Cable Machine Workouts you will need to hire, purchase or access a cable machine at your local gym.
Cable machine workouts help beginners, intermediate and advanced fitness levels, train safely and evenly. With The Healthy Mummy Cable Machine workouts, your body will be toned and shaped in a faster amount of time than if you are just doing cardiovascular training.
Cable weight training slides and glides in a functional movement that simulates 99% of your natural body movements, and helps maintain safe joints. Cable weights help to challenge your deep inner core stabilising muscles (tummy) for an added bonus when training. This means that you are working your abdominals in nearly every exercise.
The Healthy Mummy cable machine routines provide a full body workout in only 10 minutes, to build and strengthen muscles in a faster amount of time.
Always start with the lightest weight on the cable machine and work your way up every time you complete a workout. If you feel the weight is too heavy, just lower the weight again. It is fun to play around with weight levels and challenge yourself to try and increase the weight at least once during each routine. If you feel like the workouts are too easy and you are not feeling your muscles burning, then increase the weight.
3. WEIGHTS WORKOUTS

The Healthy Mummy weights workouts help you to build lean muscle mass which burns calories even while you are resting. Training with weights assists in shaping, toning and creating a leaner body. Weights training in conjunction with cardio workouts will help you to reach your fitness and weight loss goals faster.
Weight based exercises are made up of individual or unilateral movements which help with creating even muscle toning and shaping your body on both sides. These types of exercises improve your postural alignment and stronger muscles help you stand up straight to assist in preventing back pain.
The benefits of weight training are:
Tones your body
Builds lean muscle mass which in turn burns body fat
You only need to perform short workouts to achieve results
Builds strength to improve bone density
Strength training releases endorphins to increase your mood and happiness
Improves sleep and in turn, gives you more energy during the day
The Healthy Mummy weights workouts will guide you through a series of routines using different types of resistance (weights).
You can purchase an inexpensive set of weights to follow along in the workouts or use items you have around the house, such as tins of food or The Healthy Mummy Smoothie tubs!
When first starting out with a weights workout, start with weights that are 1kg or less and then choose a size of weight that is challenging to complete the exercises but not so challenging that you have sore joints or any pain in your spine.
You can start by doing 10 repetitions with a lighter weight and then 5 repetitions with a heavier weight, and slowly increase the weight level over time.
How often to complete a Resistance Band, Cable Machine or Weights Workout?
The Resistance Bands can be used every day to compliment your existing workout or as a workout on their own. Progressively adding a resistance band workout with your existing fitness routine, will provide a more challenging experience.
Include a cable machine or weights workout 2-4 times per week. These workouts aren't long but will provide a full body workout to reach your goals faster.
Include a rest day in between each cable machine or weights workout when first starting out or when your muscles are feeling sore. It is important to rest if you need it, to allow your muscles to recover, burn more calories and keep you fresh for the days you train a little harder.
Remember to go slowly and stop at any time you need a rest, especially when first starting out.
For all these workout types, you should start with a warm up to get the body ready for exercises that you are not used to. Warm up with some easy stretching and aerobic activities that will gradually elevate the heart rate. Keep activities simple and move major joints through their range of motion. A cool down activity is essential once you have completed your workout. Focus on slow movements and stretching, allowing the heart rate to return to normal after you have completed the activity.
Be safe and careful, do not put any pressure on your neck, back or joints and always speak with your medical professionals before starting any new forms of exercise.
So, if you are ready to SMASH your goals and tone up your body – be sure to join our 28 Day Weight Loss Challenge and get access to these incredible, incredible workouts.
Get access to these workouts and more as part of the 28 Day Weight Loss Challenge!