Blokes love the Healthy Man Meal Replacement – Now Available in Vanilla Flavour!
We have launched The Healthy Man Meal Replacement NOW IN VANILLA FLAVOUR that will take men on their own journey to better overall health and weight loss!
Men have been raving about the Brand New Healthy Man Meal Replacement in Chocolate flavour and we are excited to announce that this product is now available in Vanilla too!
For men wanting to take some control of their health and weight, this Meal Replacement has everything a bloke needs to take him on his own journey to better overall health and weight loss. 
Plus The Healthy Man Website is coming soon!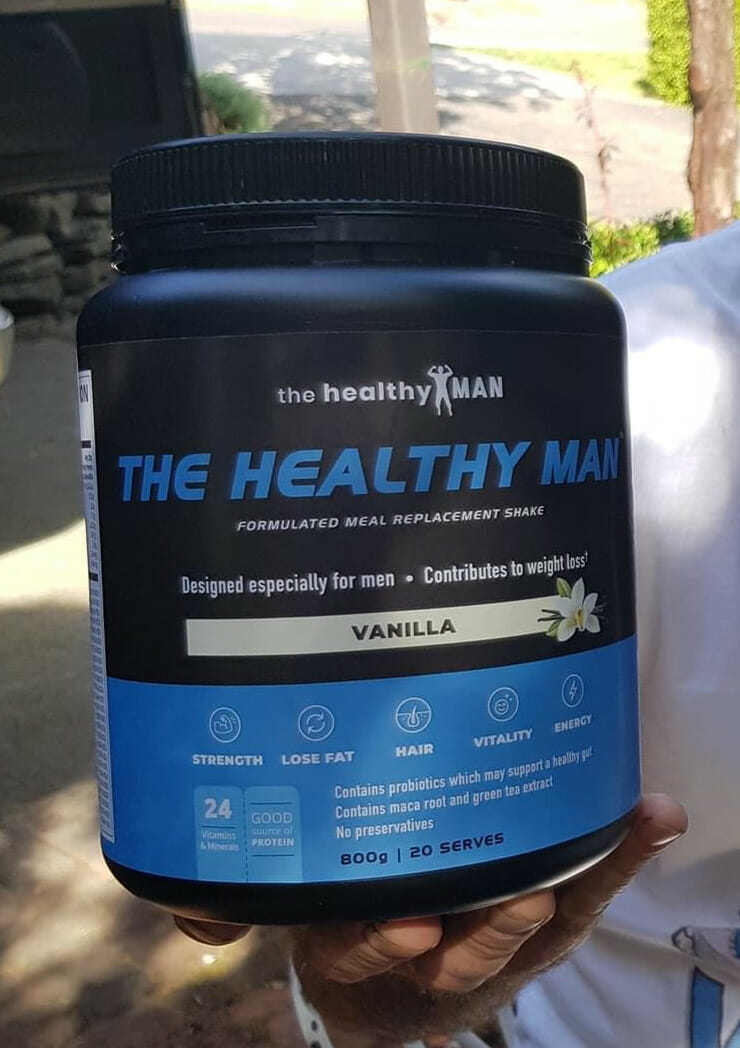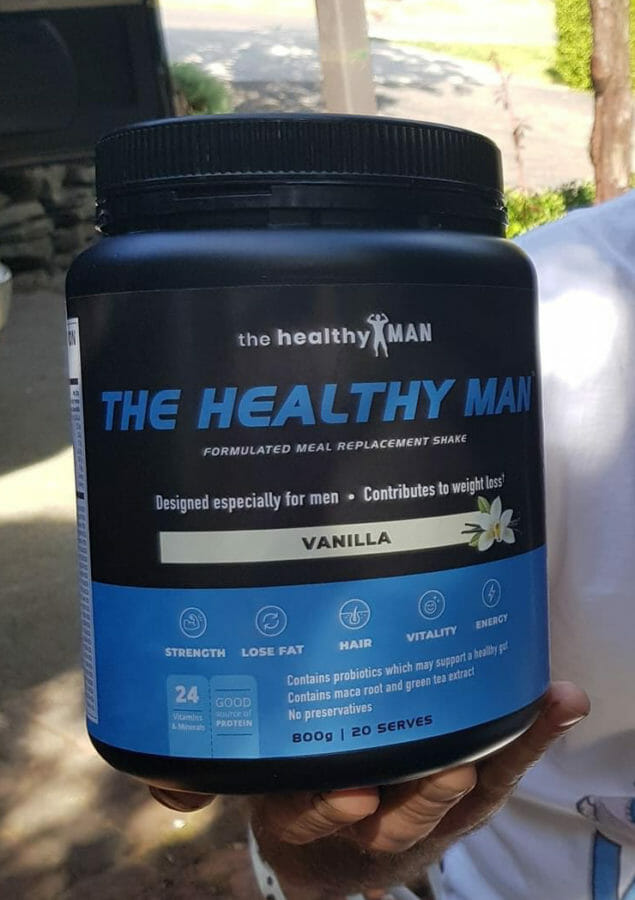 The Healthy Man Meal Replacement is the perfect start for men to boost their weight loss and improve overall health and vitality. What's more, it tastes amazing and your man is going to LOVE IT!
Hear what Men are saying about the NEW VANILLA FLAVOUR!
Jason Farley is a Dad of two and the owner of a painting and decorating business. He really liked the Chocolate flavour but the new Vanilla has surpassed his expectations!
He says,  "It's smooth, thick and creamy and a nice vanilla taste and almost a little almond flavoured. Not gritty like some others I've tried.  It's great for me to grab, add milk and just shake when I'm in a hurry.  My favourite is to add a banana and blend."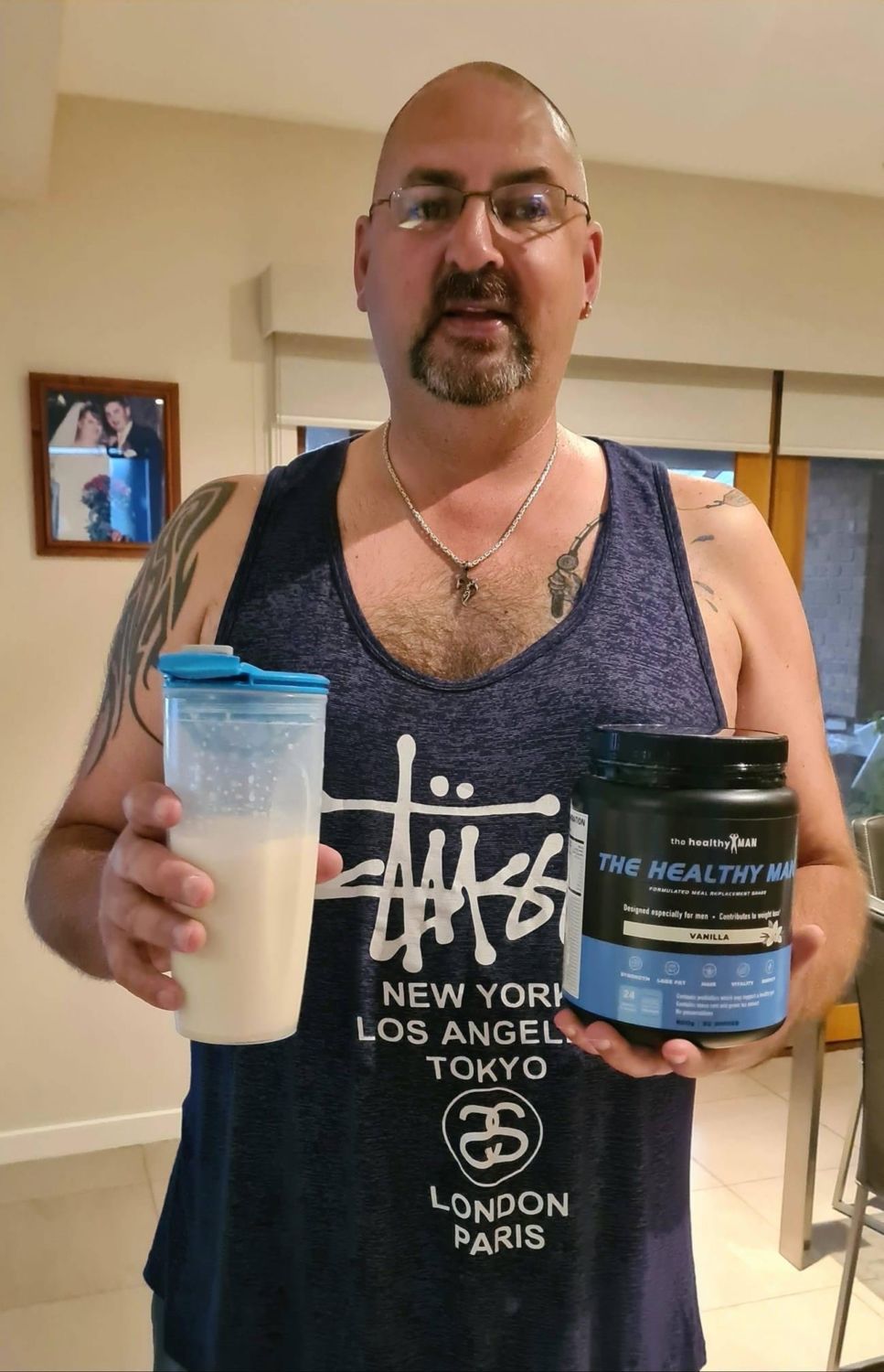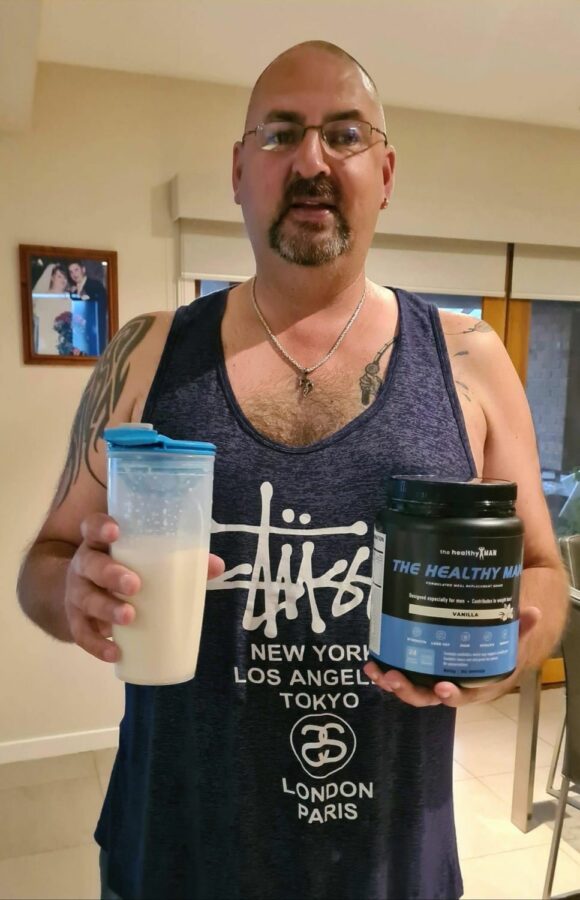 "I love knowing it will get me through my morning without feeling hungry".
Gary Piestrzeniewicz from Western Australia is a Dad of 2 and works as a FIFO boilermaker and welder. He really liked that the flavour didn't overpower.
"It's actually a  nice vanilla flavour with a natural taste which isn't overpowering."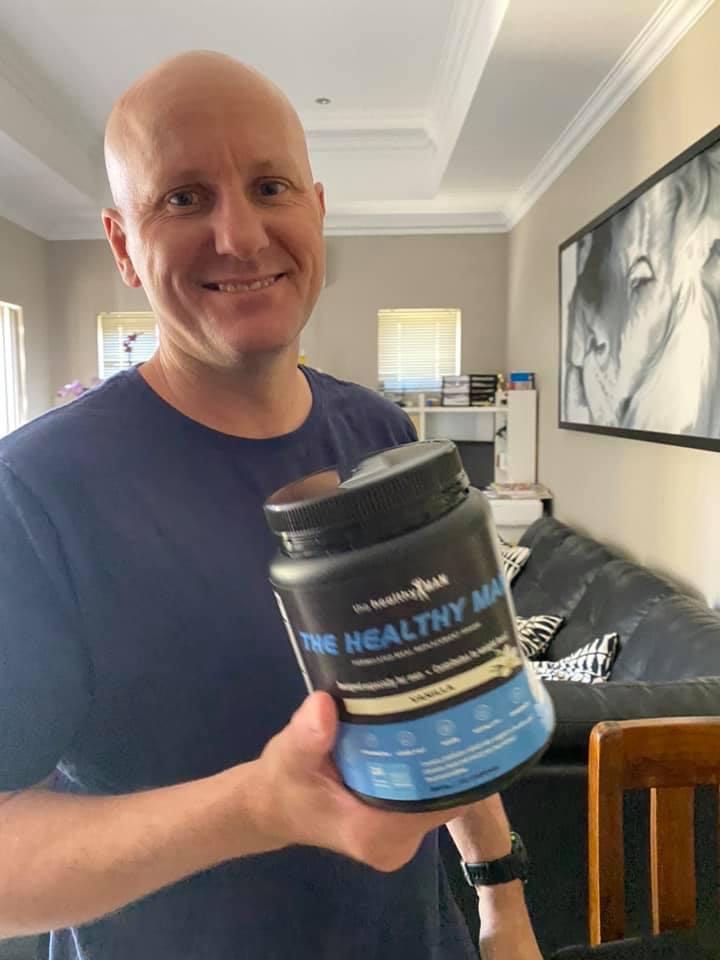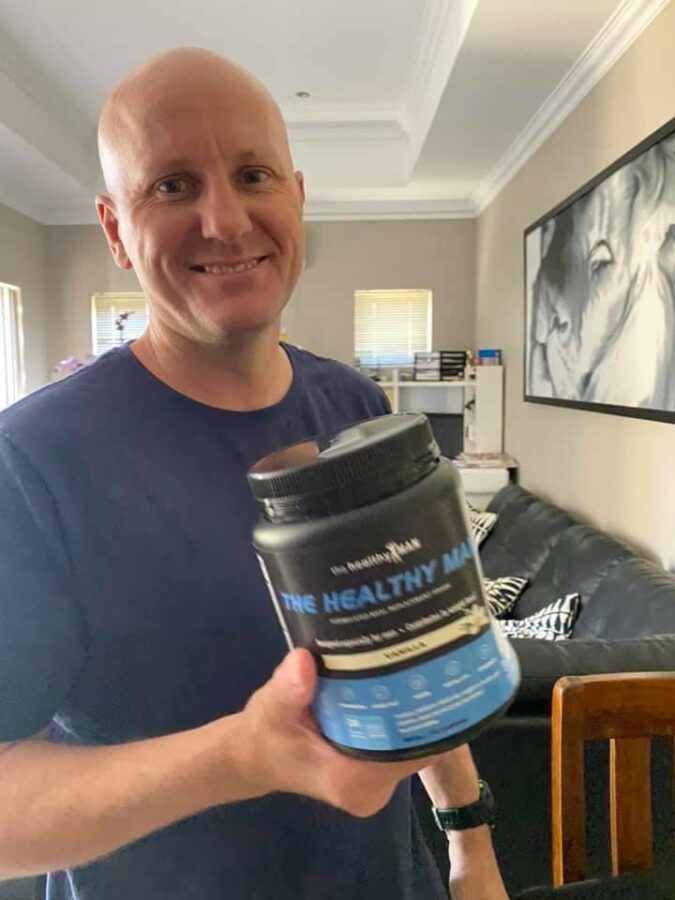 "And it's really satisfying too, I don't feel hungry at all afterwards.  I'm a fussy person and this has passed my expectations."
Dad of 3 Greg Penguin from Tasmania is a Trades Assistant and loves how The Healthy Man Meal Replacement has fitted into his lifestyle.
He says, "I love the new Healthy Man Meal Replacement Vanilla flavour. It's so convenient and tastes really nice and creamy, plus it's so easy to prepare."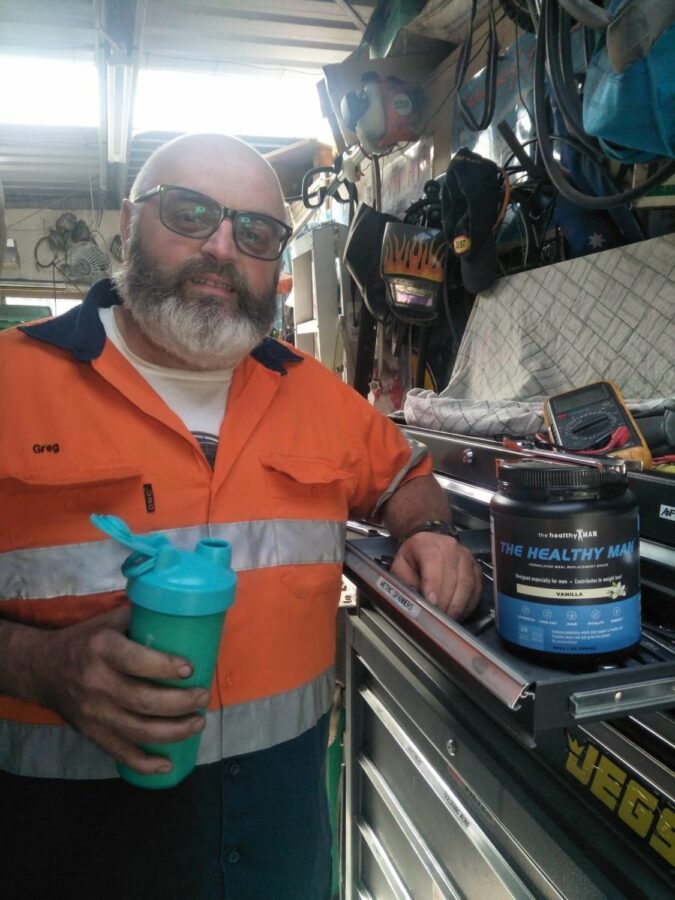 "I spend a lot of my time on the road so this is just what I need instead of stopping for unhealthy snacks. I love it for those mornings I'm a bit rushed I can just grab and take it with me. Definitely a great thing."
Justin Kernan from Tasmania is a Dad of two and admits to being a little bit sceptical about trying The Healthy Man Meal Replacement.
"I've never had a health shake or protein shake in my life, so I was apprehensive. After surviving the shake I realised it wasn't as bad as my thoughts, tasted like Vanilla, not artificial, it was refreshing!"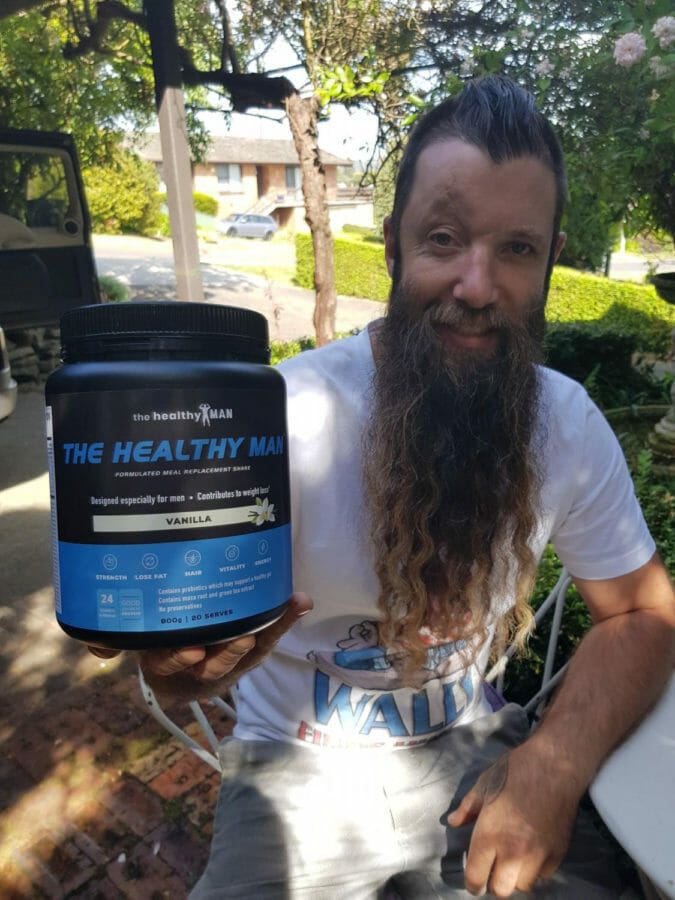 "I can definitely see this being a healthy alternative solution in having all the natural vitamins and minerals I would normally not consider to consume. This can only be a good thing!"
About The Healthy Man
The Official new The Healthy Man website launches soon but right now you can buy the Vanilla OR Chocolate HERE so your man gets his early!
We know from extensive research that men want a meal replacement that's going to reduce belly fat (get rid of the beer belly!) improve gut health and increase their stamina and muscle strength.
Our amazing team of nutritionists have come up with a formula for the Healthy Man Meal Replacement that ticks all those boxes!
A complete meal
This is a delicious and complete Meal Replacement in chocolate or vanilla (just add milk for a shake and go, or extra fruits and veggies to have as a smoothie) that is low calorie and will help with weight loss. Not only that, it is jammed with vitamins and minerals and superfoods that will improve strength, vitality and boost energy. With all the added nutrients it can even help keep grey hair at bay!
Full of Protein
The Healthy Man meal replacement will fill up the hungriest of men! It has a whopping 24.2 grams of high-quality whey protein which means that it will keep men fuller for longer.
It's perfect for busy men on the go!
Hear what Nutritionist Mark Surdut says about The Healthy Man Meal Replacement
"Nutritionally this is a great product. Well balanced, unlike so many diet shakes, this meal replacement drink is nutritionally solid – it's not radical, it's not extreme in its mix of macros, it's BALANCED – it has some carbs, naturally derived from wholesome dairy milk (NO sugar added, NOT in ANY funny form). It has good levels of filling protein and I like that it has a mix of both whey protein and soy protein.
Soy protein is a high biological value (ie. high quality) rapidly-digested protein, with potential roles in reducing risk of heart disease.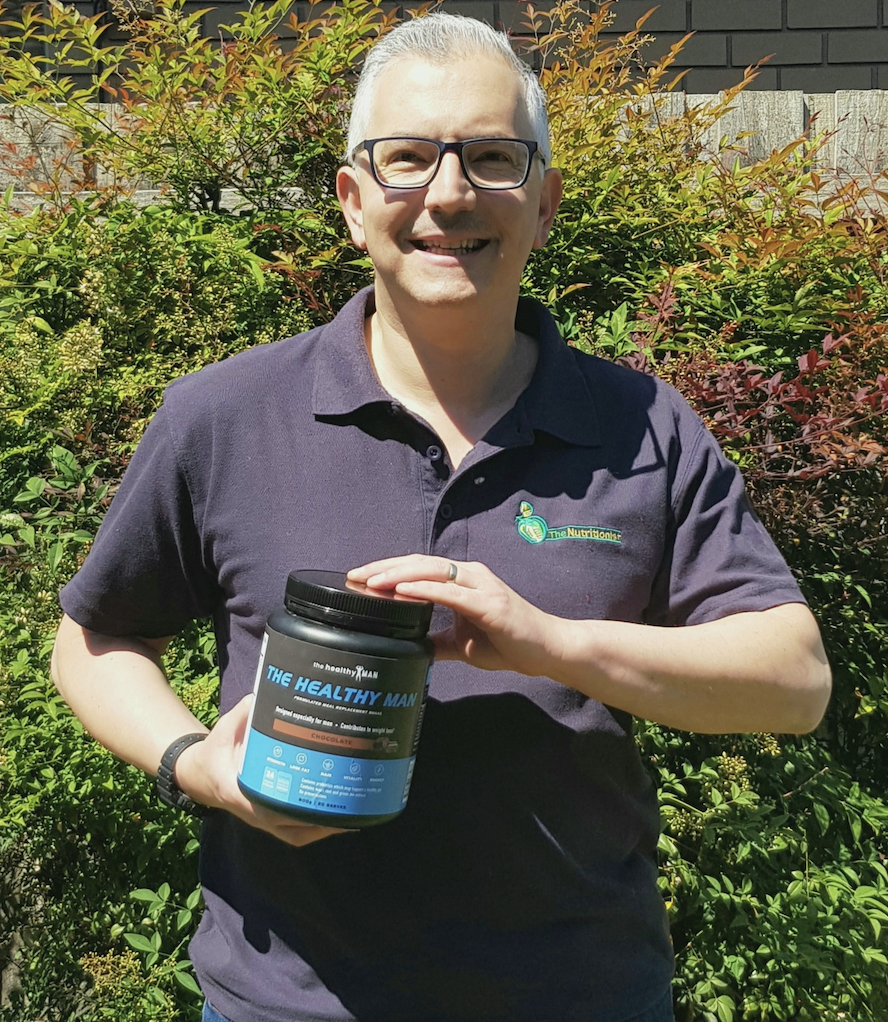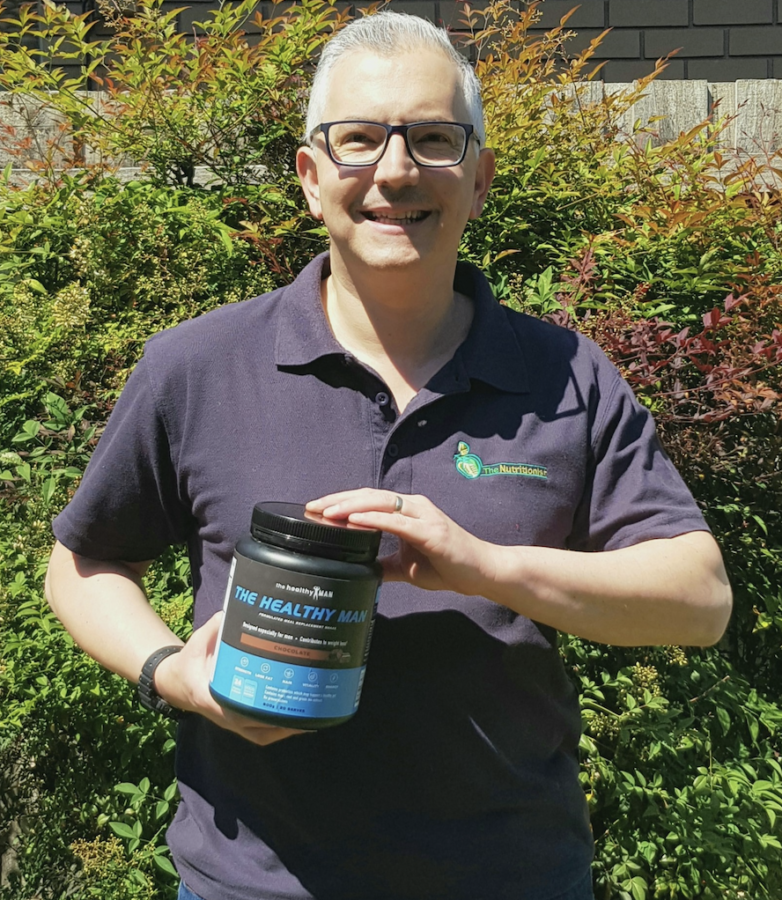 How much protein? A made-up shake has the protein load of 3.5 hard boiled eggs!
It has a broad spectrum of micros (vitamins, minerals, trace elements), so it's really complete and in good doses of them too.
The "sugar" listed in the nutritional panel is naturally occurring cow's milk carbohydrate, not sucrose or glucose or fructose.
It has enough fibre to match 3.5 cups of raw broccoli, or 2.5 cups of raw green beans.
Then it has another veggie added inside too, tomato, which has a beneficial anti-oxidant called 'lycopene' and may protect blokes against prostate cancer and heart disease.
For a real kickstart to weight loss and to your work day, and a boost to your nutrition too, the author suggests blending 2 heaped scoops (40g) of The Healthy Man, 1 cup of unsweetened almond milk and ½ cup of your favourite super-veggies such as celery and cucumber.
Your mates won't recognise you!
Get the man in your life on board the health train, drop some kilos and feel great! 
See what blokes say about the Chocolate Flavour HERE!
Get your tub of Healthy Man Meal Replacement here!