How breathing can help improve your posture and burn belly fat
Did you know that how your breathe can help you burn belly fat? It's also exhaled through your lungs as well.
Did you know that deep breathing can help you lose weight and tone your torso?!!!
In fact, when you lose body fat, it is converted into carbon dioxide and water and exhaled through you lungs. Mind blown!
Yep, those deep breaths you do in yoga or pilates class actually do more than just help you relax – many studies suggest deep breathing from your diaphragm can help relieve stress, boost your metabolism and even help tone your abdominal muscles.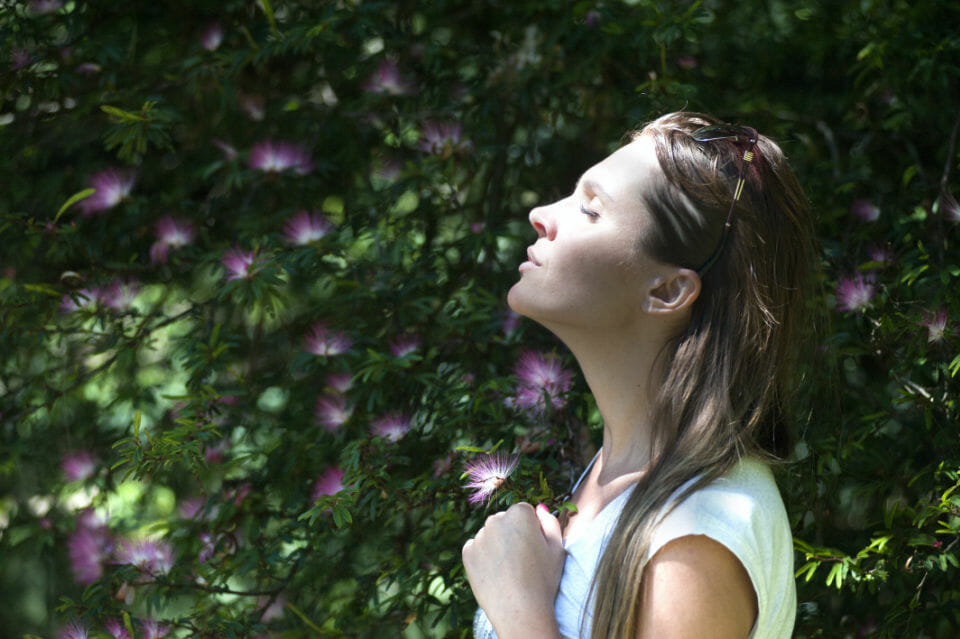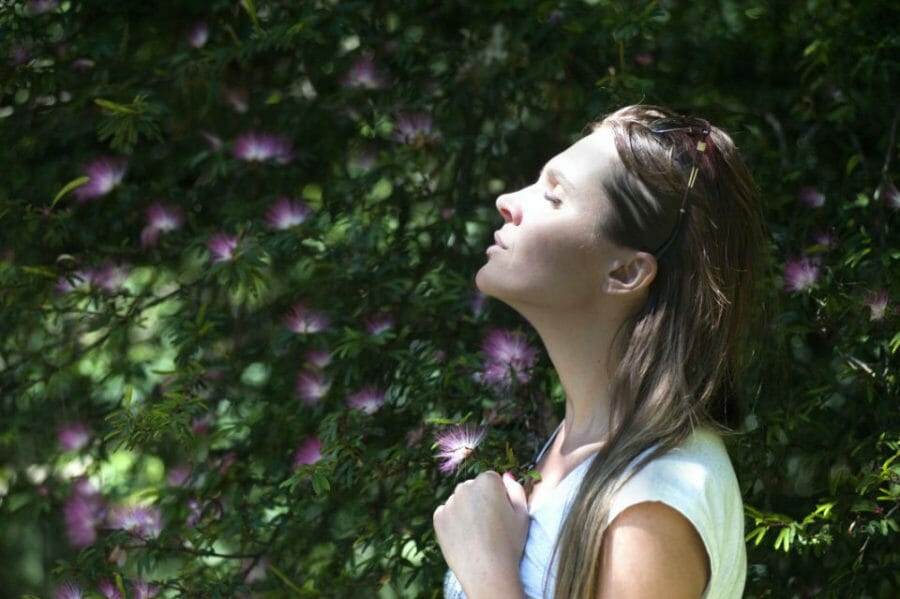 How breathing can help you lose weight
In a small study of 38 participants who took part doing daily deep breathing, experts found they experienced a higher metabolic rate.
In another eight week study, participants took part in breathing exercises for 45 minutes three times a week. Those who did deep breathing were found that have significantly reduced their body weight and their body mass index (BMI), compared to a control group.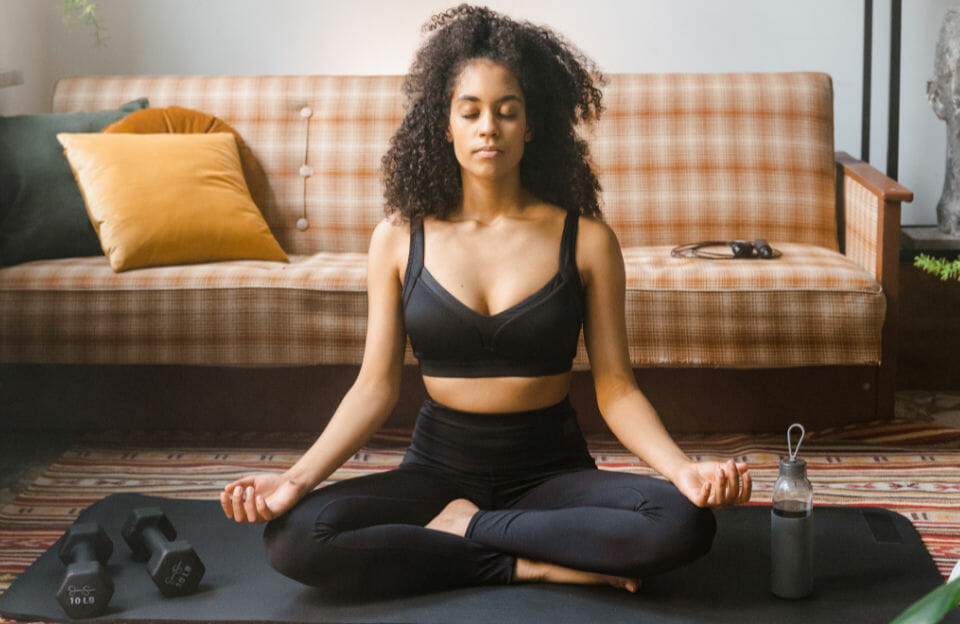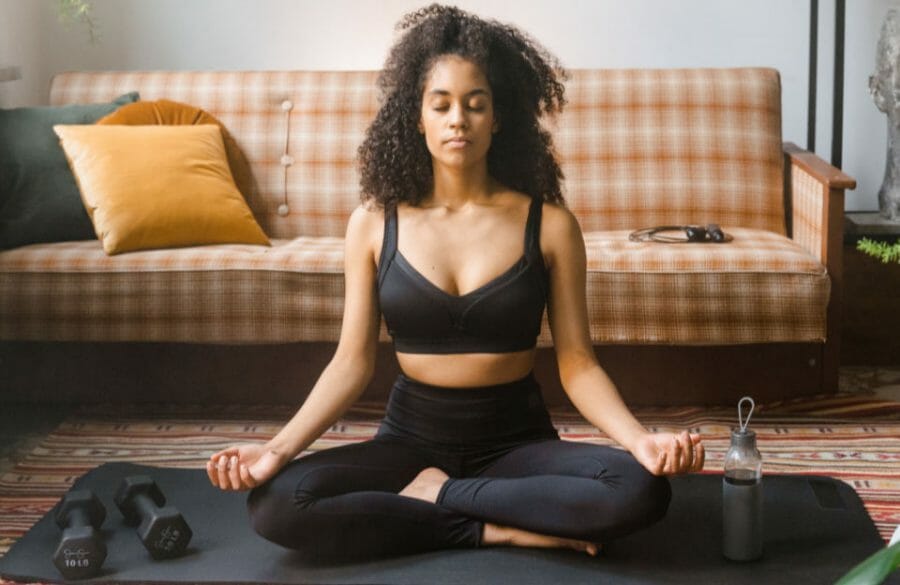 Our Healthy Mummy pilates teacher shares her favourite breathing exercises
Jo Wall, our instructor for the 28 Day Pilates Program on the Healthy Mummy App, agrees there are many benefits to deep belly breathing.
"During exercise, it's important to create that connection between breathing and movement to help with your posture, muscle engagement and regulating your heart rate," says Jo.
"Using your breath while exercising makes sure you are doing the movement correctly which in turn helps with your results and also lessens the risk of injury.
"You can practice using your breathing with very simple exercises that you can do anywhere at any time."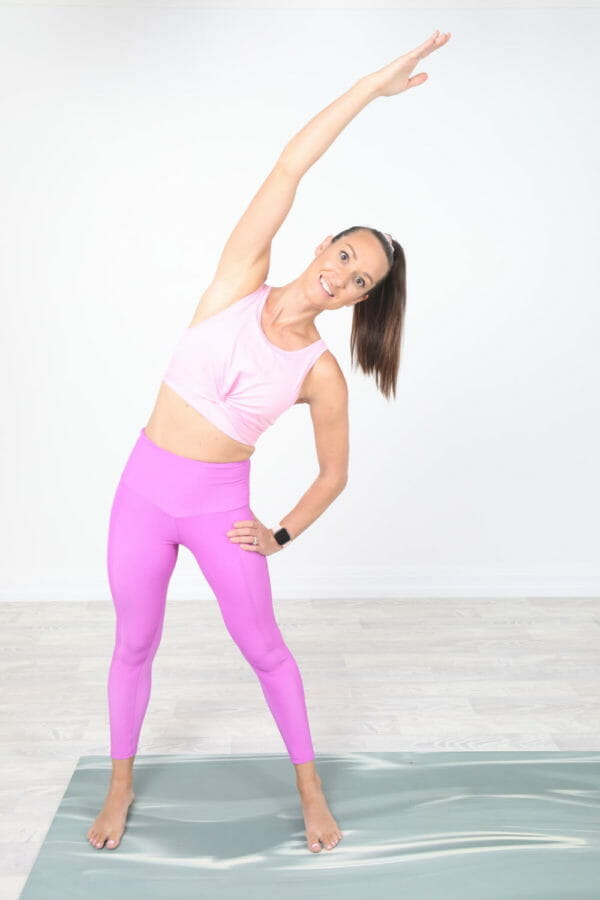 WHY BREATHING IS SO IMPORTANT.
"Breathing is obviously what keeps us alive but there are other health benefits to breathing," says Jo.
It can:
Bring clarity and positivity to the mind, keeping you calm and reduces stress.

Help connect your mind to your body

Flush out toxins in your body

Help with strengthening the core and pelvic floor
Breathing exercises for you to try
These are great exercises to do in the evening if you struggle to wind down at night or have had stressful day…
Seated breaths
Sit on a fit ball so you are a little off balance and need to engage your core. Make sure feet are flat on the ground, arms relaxed beside you.

Close your eyes.

Take a deep breath in though your nose for 5 seconds then breath out through your mouth for 5 seconds.
Pelvic tilts
Sit on a fit ball with feet flat on the ground, arms straight out in front of you.

As you inhale through your nose tilt your tail bone forward, then as you exhale tilt it back to starting position.

This exercise is also fantastic for pregnancy to strengthen the pelvic floor.

Add contracting the pelvic floor muscles as you exhale and tilt back to starting position.
Roll downs
Start sitting on a mat, back straight and legs straight out in front of you.

From here, take a deep breath in and then start rolling down, c-curving through the spine, rolling down one vertebra at a time.

As you roll down exhale out and engage your core to control the movement all the way to the ground. When you are laying down, take another deep breath in, squeeze your tummy muscles and roll back up trying not to use your hands.

As you roll up, exhale.
28 Day Pilates with Joanne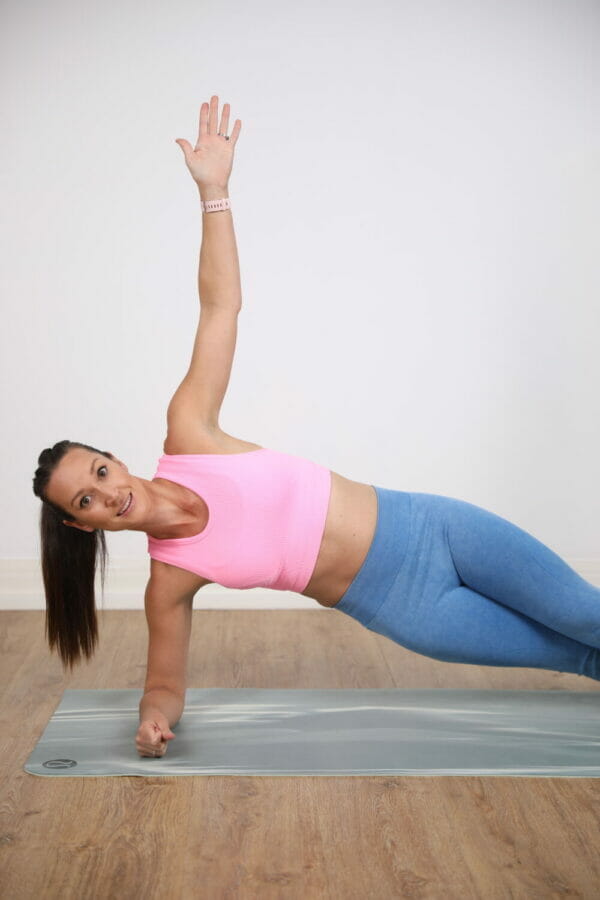 Jo is the instructor for the 28 Day Pilates Program in the Healthy Mummy App. This fantastic program is here to help you increase your muscle strength and tone, particularly of your abdominal muscles, lower back, hips and buttocks and improve balanced muscular strength on both sides of your body. It can also improve your posture and stabilisation of your spine.
Joanne says, "Pilates is amazing because it works the whole body from arms, core, hips, legs and glutes. It will make you stronger, more toned more flexible and give you better posture."
The 28 Day Pilates program is fantastic for every fitness level as it's low impact and can be modified easily. The exercises concentrate on strengthening the core, which means there's less pressure on the back. Anyone with back issues can therefore benefit a lot from this program.
Great for New Mums!
Jo says 'Our pilates program is great for new mum's as it helps with strengthening the pelvic floor and creates strong core engagement."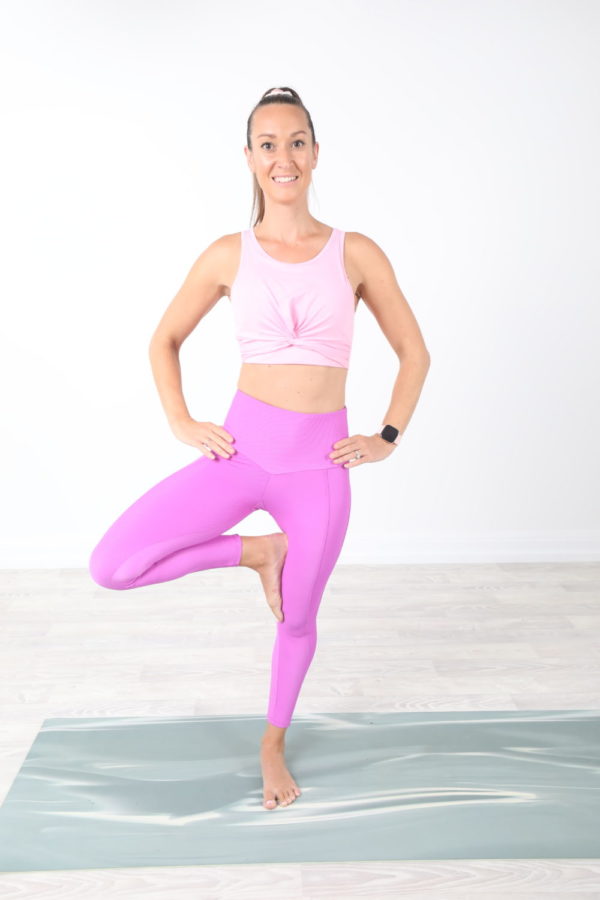 There are 10 different pilates workouts, the average duration being 28 minutes. You just need a mat, and some workouts require light hand weights or a pilates circle.
Program Workouts
Total Body Blitz
Total Body Blast
Total Body Flow
Total Body with Pilates Circle
Upper Body with Pilates Circle
Balance and Core
Posture with Hand Weights
Toning with Hand Weights
Upper Body with Hand Weights
Stretch
By the end of this program you should feel you have all the fundamentals to practice pilates at home or in class.
Meet Joanne as she Introduces the Pilates Program
All About Joanne
Jo has a background in dance and trained and danced semi-professionally in the UK for many years. She moved to Australia and joined the fitness industry.
"I got my qualifications quickly, created my own business and set up a successful boutique fitness studio with my partner that specialises in personal training and small group classes. I've been in the industry for 6 years and love my job."
Joanne attended a pilates and barre retreat and fell in love with both.
"I decided I wanted to further my knowledge of these two areas of fitness and wanted to offer it to my clients. I saw the benefits of what it does to the mind and body and knew it was something our clients were missing."
Joanne is also a very hands-on mum to a beautiful little girl who is almost 3 and 100% committed to her daughter and family.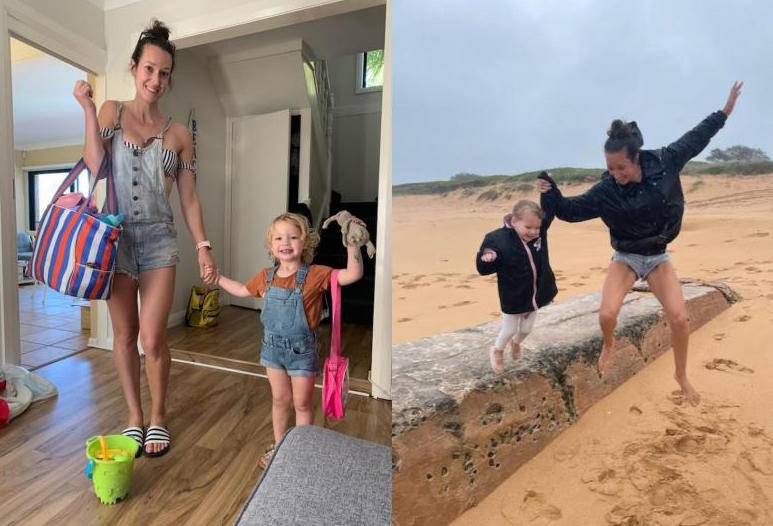 "Being a business owner and mum I fully understand the pressures of life but I always make sure I find time to spread my passion for health and fitness."
Jo's other Workouts in the Healthy Mummy App
You can also find Joanne on some of the other amazing workouts in the Healthy Mummy App. Jo leads the 'No Equipment Workouts' to strengthen, tone, lose weight and improve your fitness with no equipment needed. She also has 8, 10 minute core and abs workouts in the 'Take 10 Workouts".
You can find all these workouts in the Fitness section of the Healthy Mummy App.
Ready to Join Joanne on the 28 Day Weight Loss Challenge?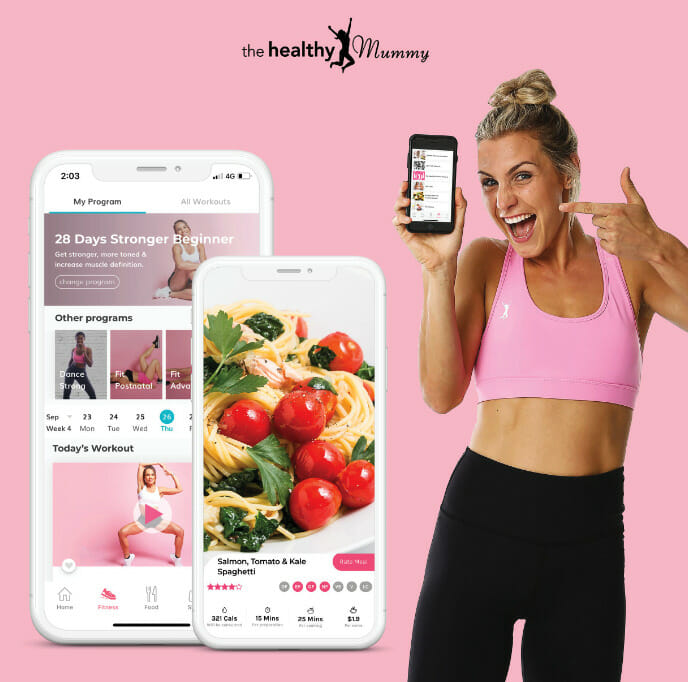 Are you ready to become a Healthy Mummy?