12 tips to ensure you can ALWAYS enjoy budget-friendly, healthy meals
December is an expensive month with all that Christmas shopping! But this month, our 28 Day Weight Loss Challenge is all about healthy eating whilst sticking to a budget. And none of the recipes are over $
However if you are not yet a Challenge member and looking for easy ways to help you ensure you can ALWAYS enjoy budget-friendly, healthy meals…then the following tips are for you!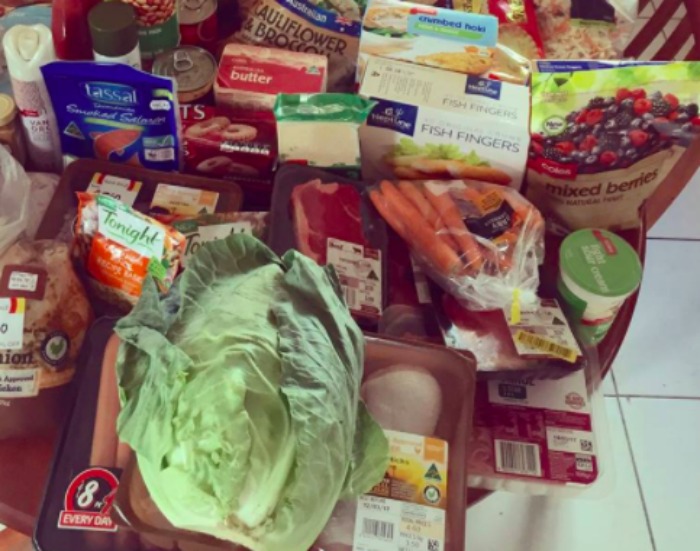 12 tips to ensure you can ALWAYS enjoy budget-friendly, healthy meals
1. Menu plan
Whether you are following the 28 Day Weight Loss Challenge or not, planning your menu is not only good for your healthy eating goals but also for your budget and sanity.
If you plan what you are going to eat for the week or even the month, you can shop accordingly and look out for specials at the supermarket or buy in bulk to save money.
You don't have to choose a different meal for every day of the week either.
Repeat some of your breakfast options, make extra at dinner to have for lunch the next day and choose just a couple of easy to prepare snacks to not only save you money, but also reduce your meal prep times.
The 28 Day Weight Loss Challenge App can certainly help you with your menu planning.
You can use the Challenge Menu Plan to choose from from a number of different meal plan themes including The Standard, The Budget Friendly / Time Saver, Higher Calories and Vegetarian.
What's more, we have created options on the App to help you EASILY swap meals based on calorie needs, groceries/ingredients required and general preferences. To get the App – sign up to our Challenge! 
2. Write a shopping list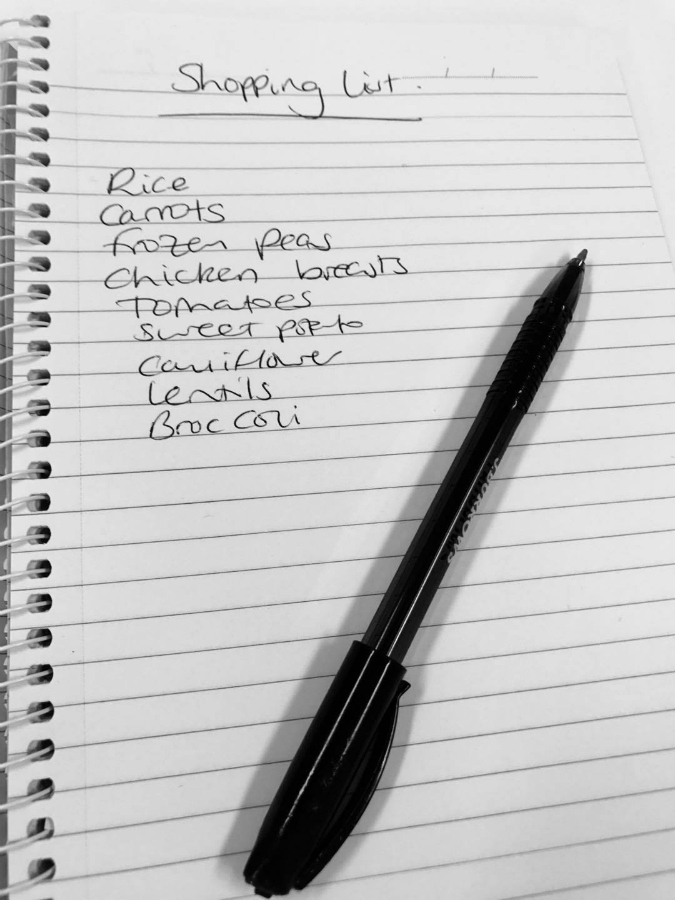 If you've planned your meals for the week, you can easily prepare a shopping list of what you need to purchase.
It's important to firstly check which ingredients you already have in the pantry, fridge and freezer and use what's already available to you.
You can easily make swaps for some ingredients so that they don't go to waste e.g. use up any vegetables you already have rather than purchasing specific ones to use in a recipe.
A shopping list also helps prevent you from buying things you don't necessarily need (like those Tim Tams).
3. Buy in bulk
Meats and frozen foods are great to buy in bulk. As are flours, rice, grains and other pantry staples. You can have a substantial amount by buying in bulk, which can end up as a huge saving for your budget long term.
Wholesalers often sell staples like pasta, rice, tinned goods and condiments, direct to the public which can offer great value for money.
4. Eat at home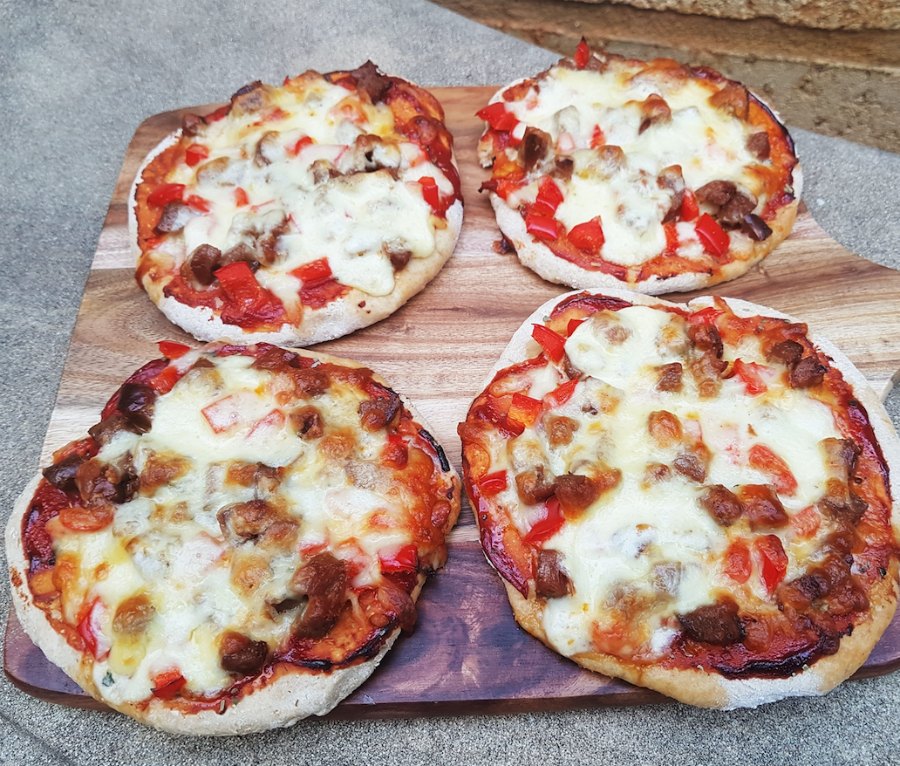 Dining out isn't always great for your health and not fabulous for your side pocket.
Take pizza as an example – a store bought pizza can cost over $20 per pizza. But a homemade one could cost as little as $5 per pizza and you can cut out a lot of fat, sugar, salt and artificial preservatives.
5. Avoid processed foods
Packaged and processed foods contain more additives, salt, sugar and preservatives than fresh foods, plus they generally cost more.
Do your health and your wallet a favour and avoid processed foods wherever possible.
6. Buy frozen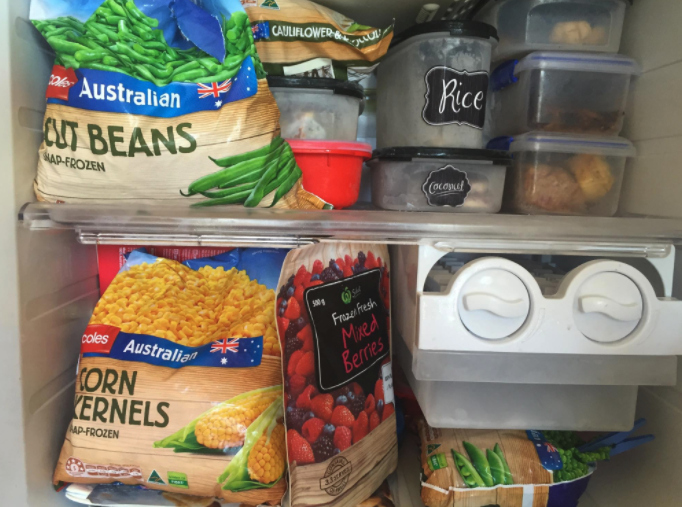 Frozen foods are fabulous as they are super cheap and often on special. They are also incredibly good quality as they are usually picked and frozen within 24 hours.
7. Shop around
Although the supermarkets can be convenient places to stock up on a wide variety of products, they aren't always the cheapest.
Adding a trip to the local farmers' market or greengrocer into your weekly routine is a great way to ensure you get fresh, local produce and save money.
8. Reduce waste
How much of your grocery shop ends up in the bin each week? A few cucumbers here and an onion there all add up.
Try to buy only what you will use and where possible, buy non-perishable alternatives. Buying frozen where possible saves on waste and is often cheaper. This is especially true for anything not in season.
9. Buy in season and buy local
This is beneficial for cost but also taste and the environment. Often, foods that are out of season are brought in from overseas.
Buying locally grown produce at your farmers' market can also be a great option.
10. Don't shop hungry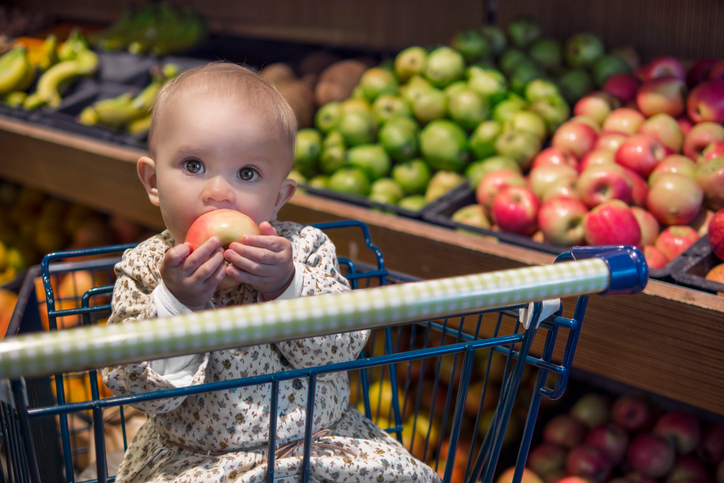 All foods seems so much more tempting and delicious when we are hungry. If you shop hungry, you are more likely to buy larger quantities than if you shop on a full stomach. You'll also be more tempted to make poor food choices.
11. Check price per unit
Manufacturers are smart when it comes to how they package and price their products. The cheapest item may not actually be the one with the lowest final price.
Make sure you are comparing 'price per unit' or 'price per 100g' when comparing grocery items.
12. Use your freezer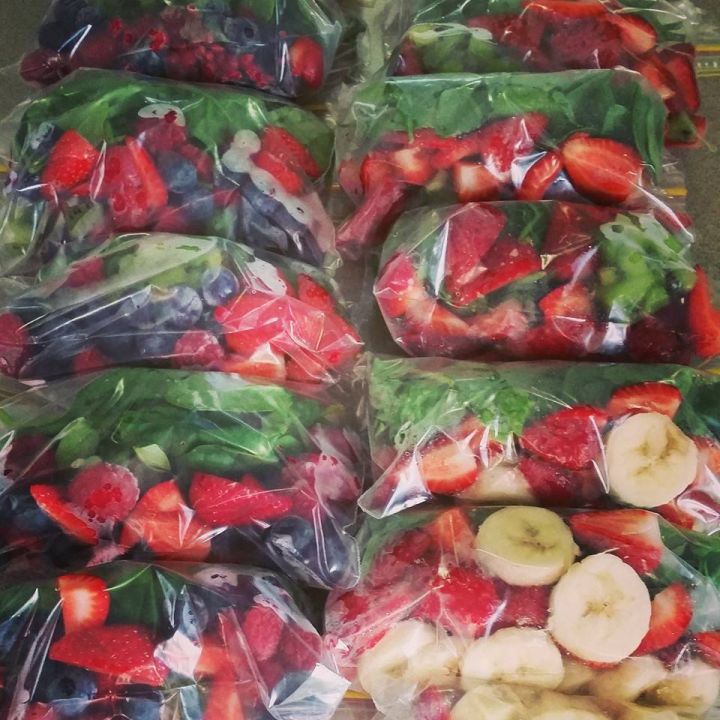 Depending on the size of your freezer, you can use it to store food you've purchased in bulk and save money.
For example, store vegetables in the freezer so that even if the fridge is empty, you won't go hungry.
Think corn on the cob, sliced carrots, peas, green beans, broccoli or cauliflower. You can either buy these from the frozen section, or freeze your own in zip lock bags when you see them on sale.
Double every recipe that you can, and freeze half for another time. Think chilli con carne, curries, pasta sauces, cooked meatballs, rissoles, stews etc. so many meals can be frozen then defrosted and reheated for an easy, healthy meal. If you don't have a huge freezer, you can store a number of meals in zip lock bags to save space and it also makes defrosting a lot faster.
Erin has lost 21.6kg- and she only spends $250 on groceries PER fortnight!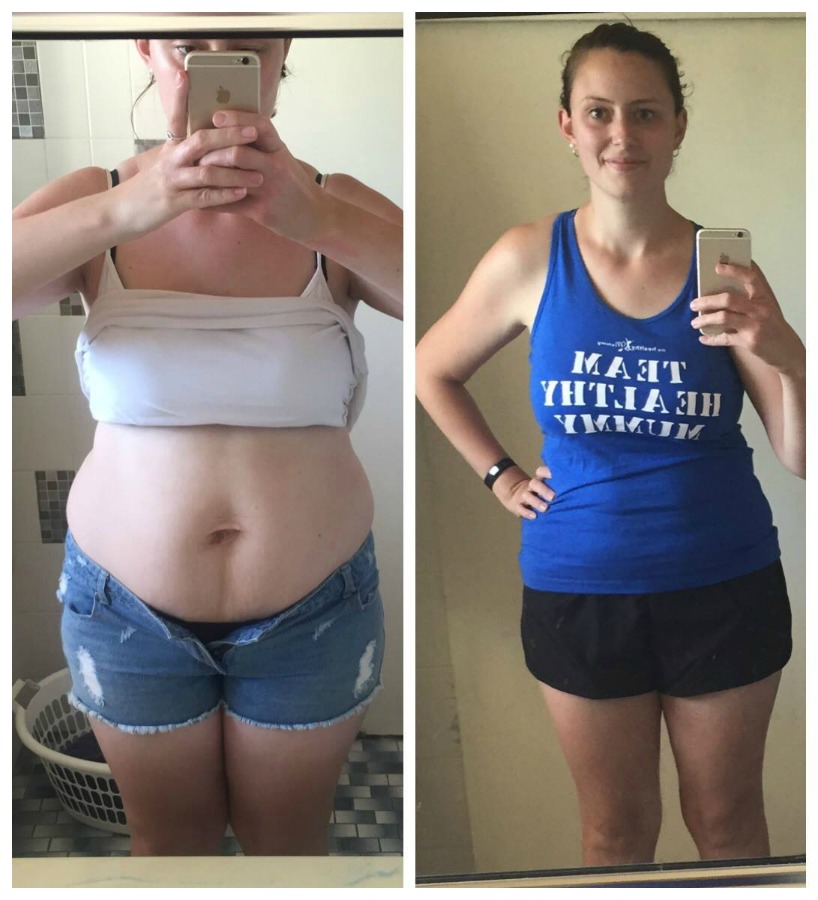 Erin McCrae is a huge fan of eating healthily on a budget. The Healthy Mummy – who has lost over 21.6kg by drinking The Healthy Mummy Smoothies and eating the healthy 28 Day Weight Loss Challenge recipes.
In fact, Erin only spends $250 every fortnight on her grocery shopping for her family of five! (This also includes nappies, laundry liquid, cleaning items and dog food!)
"I really wanted to keep our grocery budget on track so I set myself the challenge to get our fortnightly shop at $250," she says. "I usually can make around 12 meals worth of meat for four of us (two adults, two kids and a baby)."
Erin says she had to get out of the rut of buying pre-made foods like chicken kebabs and burger patties.
"I don't buy all of my shopping in the same place, and things like nappies and cleaning items I will buy when on sale or half price," she says.
"My biggest tip would be to buy what you need for that week or fortnight or until you plan on shopping next. Our pantry, freezer and fridge can look pretty empty at the end of the fortnight."
But Erin isn't always so strict, she does allow for treats too.
She adds, "We do have takeaway Friday nights as our weekly treat which we limit to $30 for the family, this isn't included in our grocery budget."
Lose weight on a budget this December with the 28 Day Weight Loss Challenge!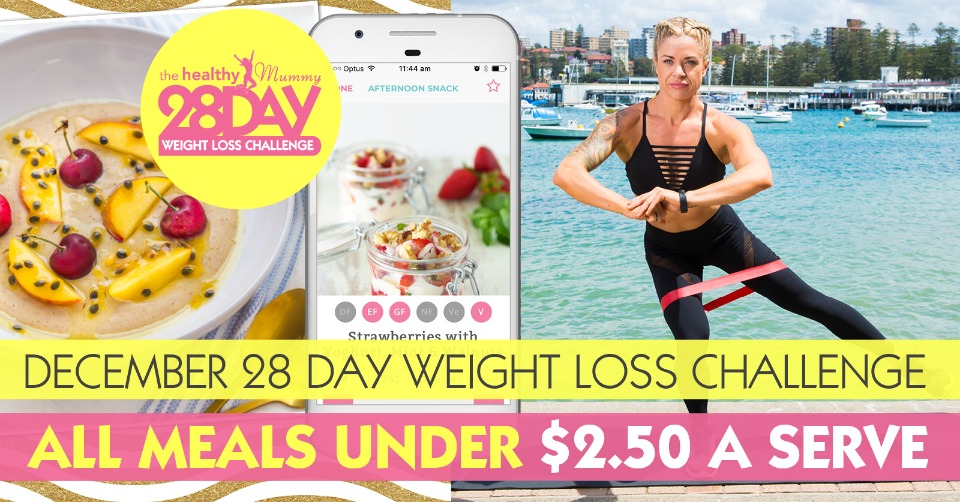 Our 28 Day Weight Loss Challenge is an affordable, customisable weight loss program PROVEN to help mums reach their weight loss goals.
Our Challenge entails:
28 days of at home exercise routines (no gym needed) – with video instruction
Customisable and breastfeeding friendly meal plans
Time-efficient exercises for busy mums – under 30 mins
Challenge combines Pilates exercises with interval and circuit training (HIIT)
Suitable for basic to advanced fitness levels
Home to thousands of EASY-TO-MAKE recipes.
To find out more on the 28 Day Weight Loss Challenge click here.