It's the CHRISTMAS recipe mums CAN'T stop making
Mums are loving the new Caramilk Rocky Road, and not only does it taste incredible, it's healthy at only 187 calories per serve!
A new recipe popped into this month's meal plan and mums are going nuts for it!! It's the delicious new Caramilk Rocky Road, and not only does it taste incredible, it's healthy at only 187 calories per serve!
Since the recipe has been released, mums from the Healthy Mummy Community have all been making it and sharing their amazing pics. Whether it's for a special homemade treat to enjoy during the festive season, or an edible gift for friends and family, mums cannot get enough of this amazing recipe.
Check out what mums are saying and scroll down for the recipe below.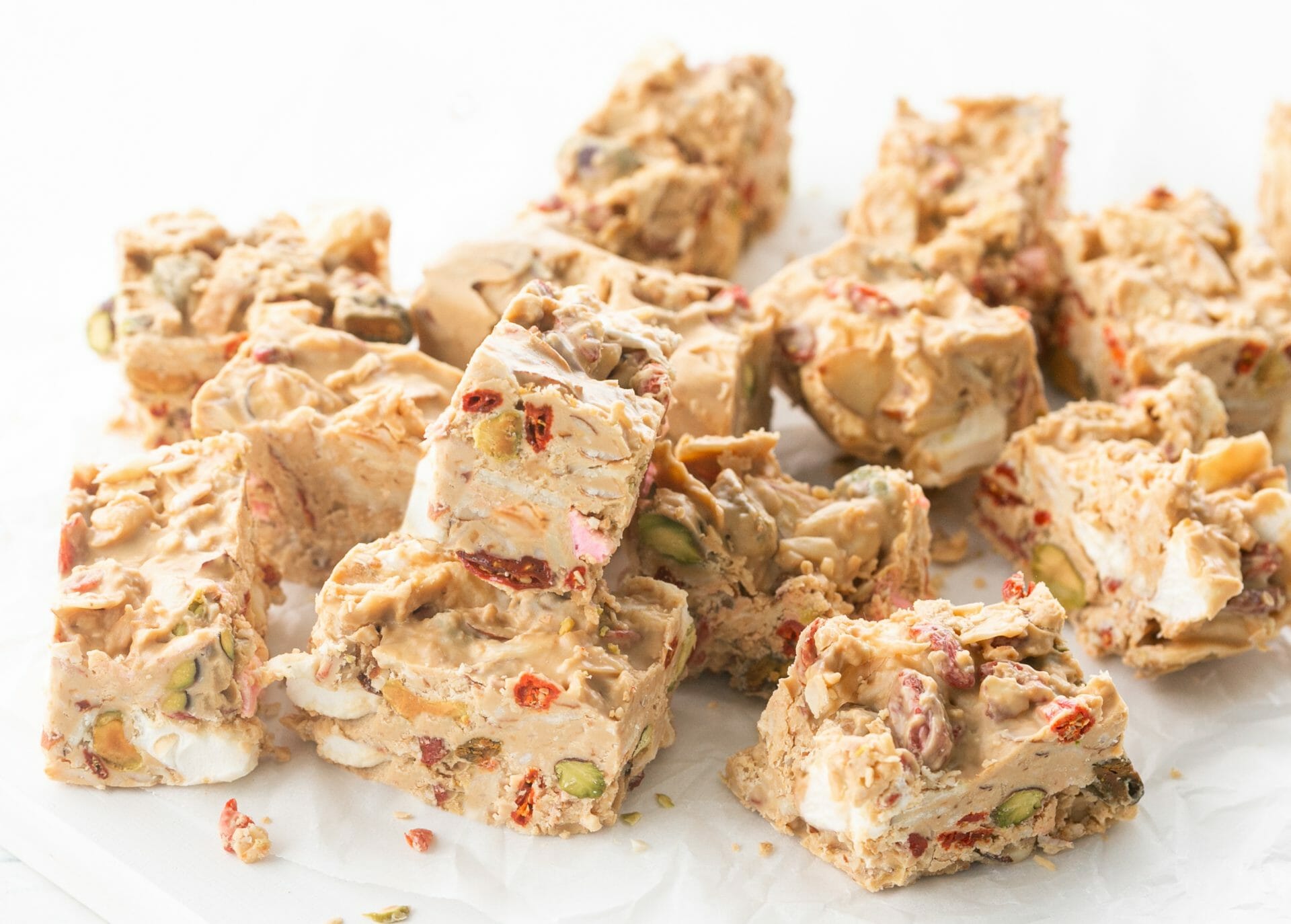 Healthy AND Indulgent Caramilk Rocky Road
This is a really easy recipe to follow and a great one to make with the kids.  Indulgent melted Caramilk chocolate is mixed with shredded coconut, crunchy almonds and sugar free marshmallows.
There's also a couple of other Christmassy and healthy ingredients that makes this recipe really special.
Pistachios add a lovely colour and crunch and are a great source of protein along with being low calorie.
Goji Berries have a heap of health benefits and offer a fruitiness to the rocky road along with a splash of Christmassy red.
Hear why Mums are loving it!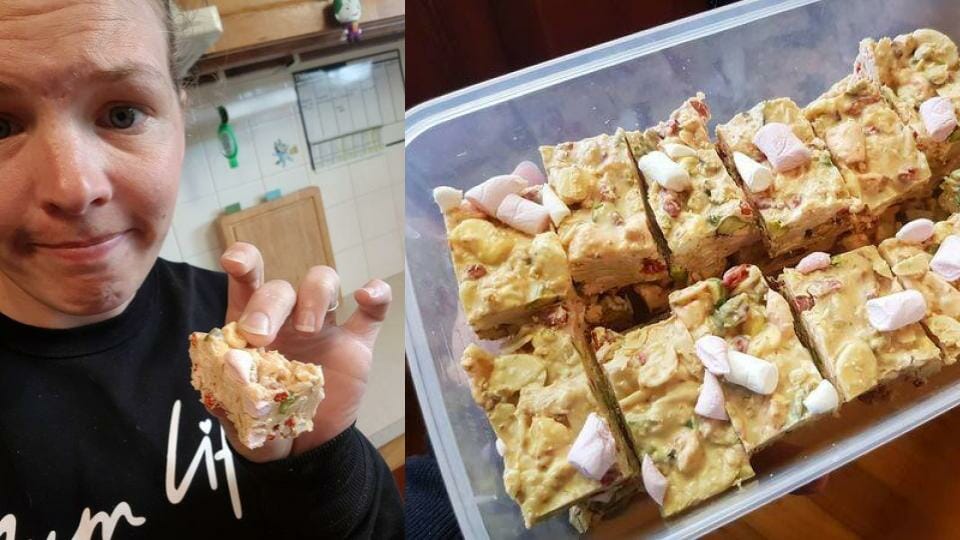 "I can only avoid making a delicious looking recipe for so long… Try it yourself & don't blame me."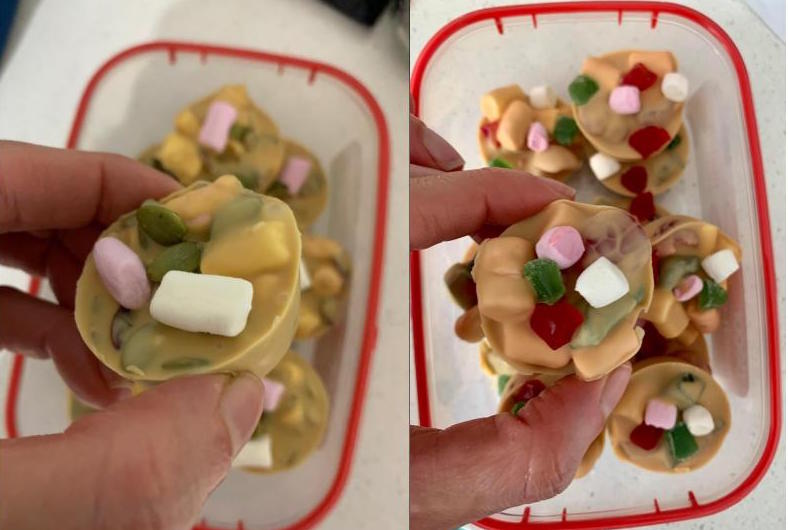 Gemma Corey says  "Mummy & Me Caramilk Rocky Road! I followed the app recipe and used mini marshmallows in both recipes!
I used a block of caramilk for each 12 serves. My kids have a version with caramilk, mini marshmallows, raspberry lollies and spearmint leaves. Theirs comes in at approx 130 calories per serve. This version does have a LOT more sugar though! You have been warned!"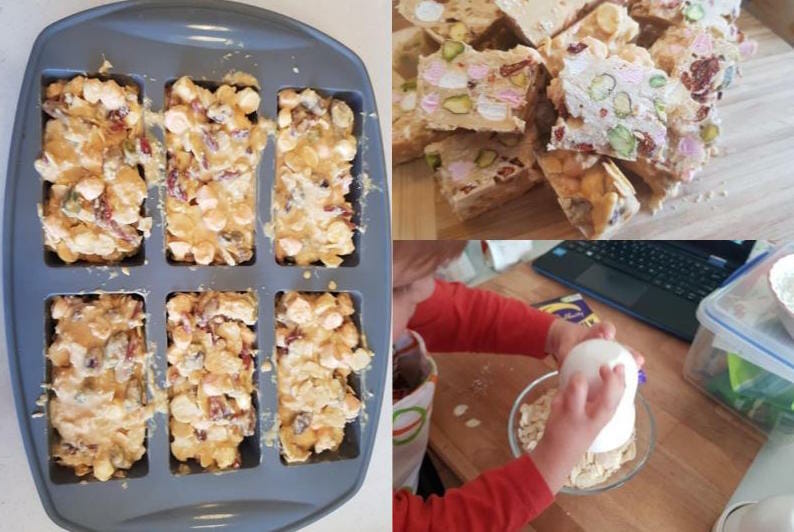 Fi Redding says 'These Caramilk rocky road are dangerously good. Hard to stop at one serve. We used silicon mini loaf pan to make it easer to portion. Made with love yesterday by Mr 2.'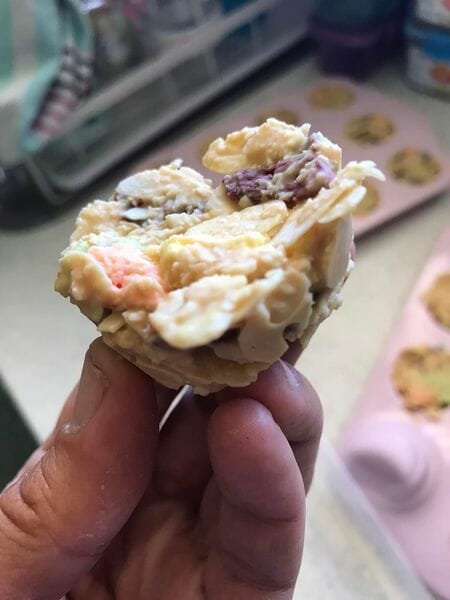 Amanda Grace says "Caramilk rocky road now this could be very dangerous it made more than the recipe said I used the mini muffin Silicon tray and I also got a loaf tin slice as well so will be less in calories than stated so I take that a huge win."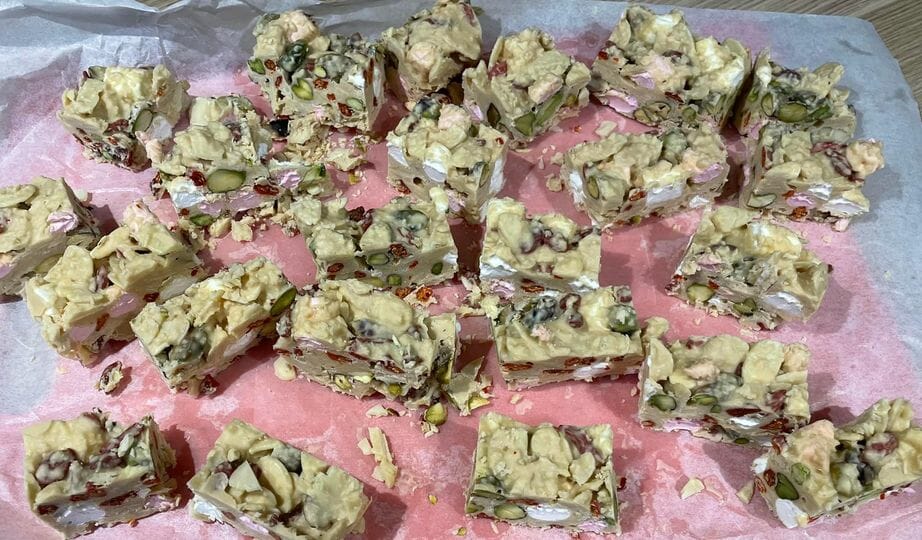 Nicole Bradshaw says  'OMG someone stop me!!! The Caramilk rocky road is to die for!!!!'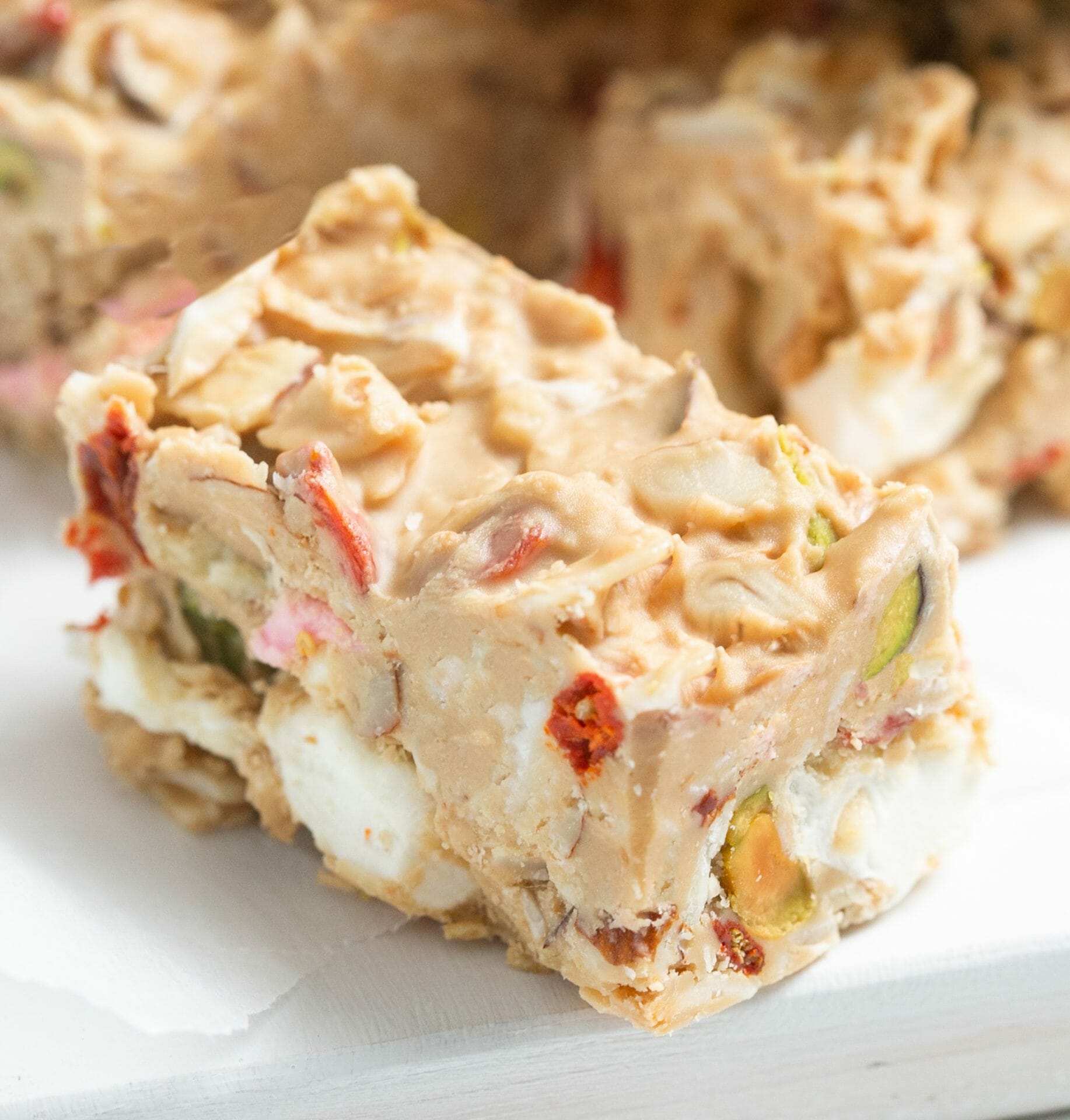 Cassie Krawczyk says 'My two favorite things in this whole world. Caramilk and rocky road. All in one. Which equals Caramilk Rockyroad!'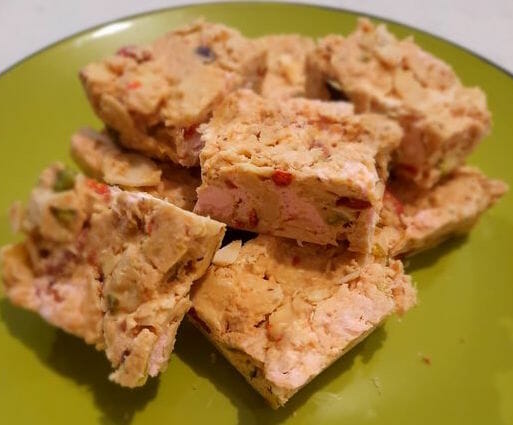 Rebecca Radosko says, 'The Caramilk Rocky Road!! Yum yum yum!'
Are you ready to give it a go?