Competition Closed. Congratulations to the competition winner, Jessica Best!
Summer has arrived and we are CELEBRATING by giving you the chance to WIN a Fitbit Flex 2.
To WIN check out how these five mums from our PRIVATE SUPPORT GROUP (you can join the group here) lost more than 130kgs and then tell us below, in 25 words or less, 'which Mum inspires you most.'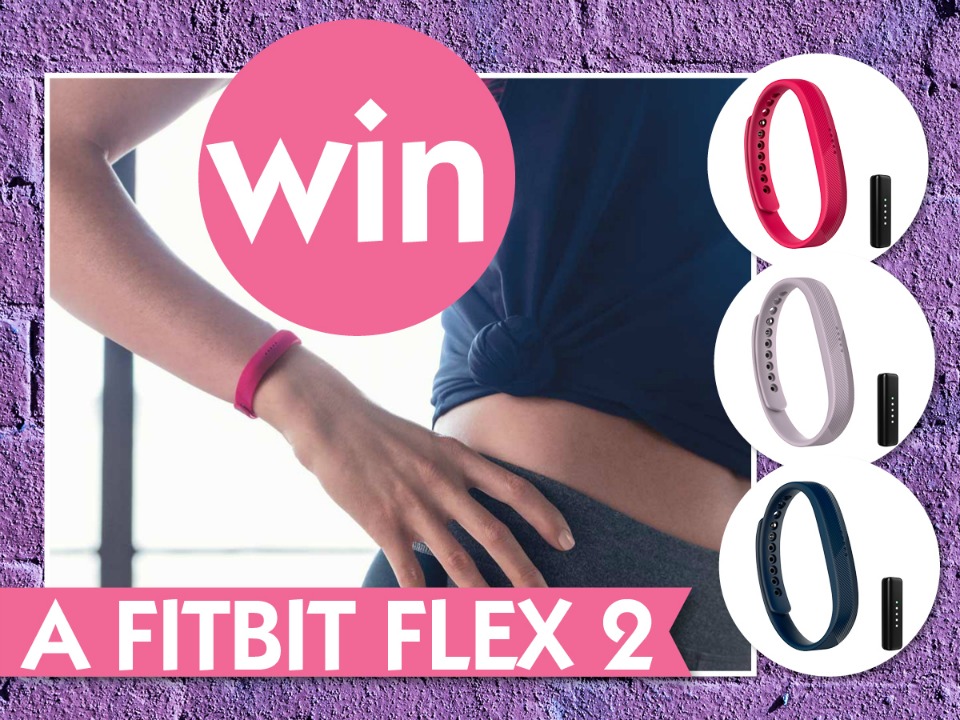 House Chores And Smoothies – How These Mums Lost More Than 130kg*
We're mums, we're busy and we make excuses to put ourselves last. These five fit and fabulous mums made the decision to make their health a priority, and just look at them now! Who would've thought that those never-ending house chores can actually be part of your exercise regime?
Who Inspires You the Most – Vote Below
If you need an injection of motivation to get you moving, these mums are just the shot you need!
Their incredible before and after images are inspirational on their own, but once you read what they have to say about their life-changing weight loss, you'll realise just how much you have to gain, from becoming your healthiest self.
1. Lucy Stephenson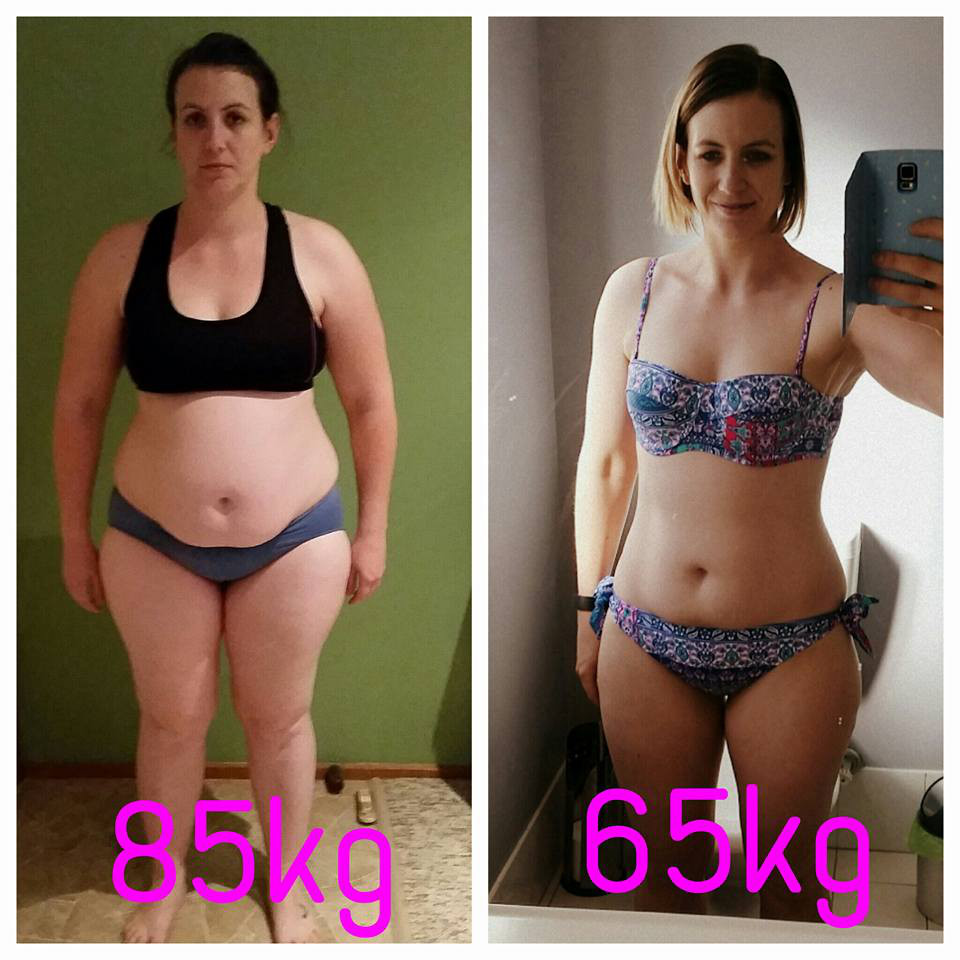 Lucy says: "I've been a 28 Day Weight Loss Challenge member for 19 months now and have lost 20kg*, most of it in the first 10 months.
"Despite working hard and eating healthy, the scales have not been my friend lately, but The Healthy Mummy has changed my outlook on healthy living and now I have the strength to keep on trying no matter what! Looking back on my before photos always helps too! My confidence has grown and this summer I hope to wear this bikini with pride and happiness!"
2. Jodie Lee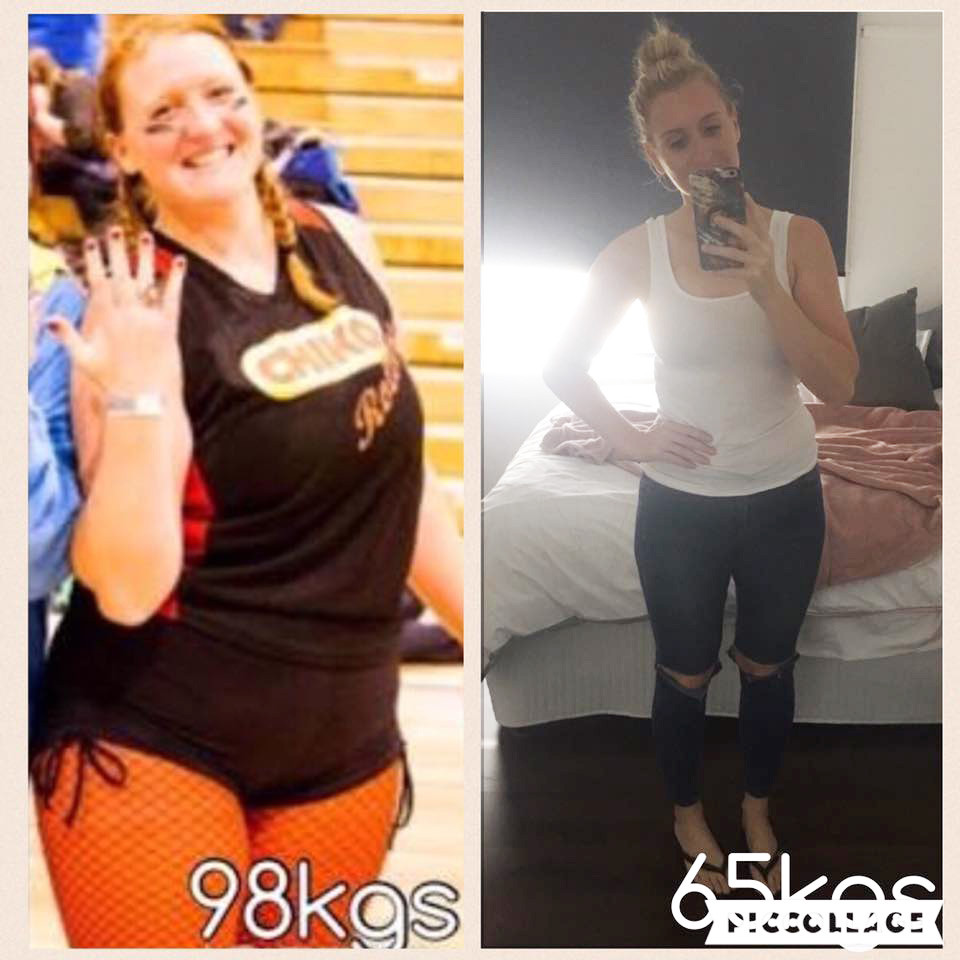 Jodie, who lost 33kg* says: "It's days like these I'm grateful I found The Healthy Mummy.  I longed to be able to wear something as simple as a singlet and jeans without layers underneath to hold my tummy in.
"Well, now I'm doing it with confidence! I still have a muffin top and a belly jigglier than a bowl of jelly thanks to three babies BUT I don't care! If I don't do and wear the things I want now, when will I??"
3. Brooke Bregg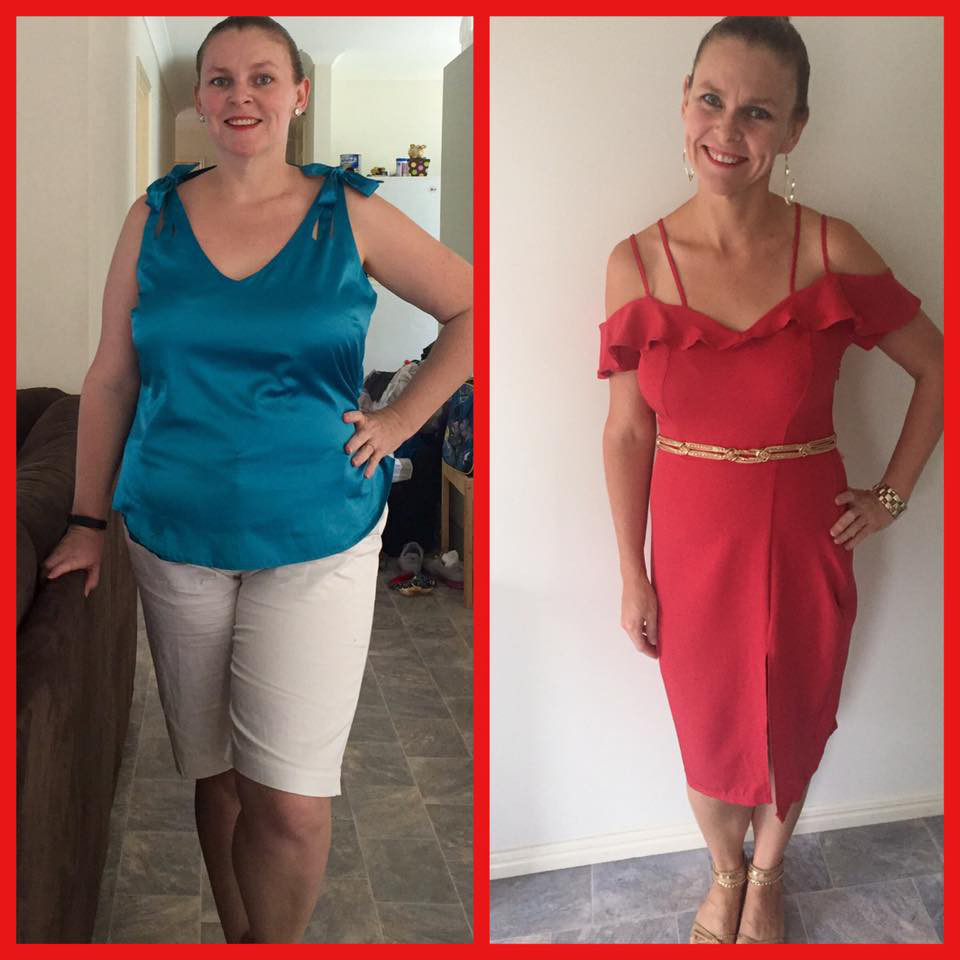 Brooke says: "Today marks my OFFICIAL 20kg* loss from following The Healthy Mummy 28 Day Weight Loss Challenge!!! I'm so excited 🙂 The photo on the left is from the day before the March challenge started this year. I was about 81kg and needed to get fit and healthy for my family and for ME!
"In the first month alone I lost about 4kg and was feeling great!!! Fast forward to the photo on the right and that was last night for my husbands Christmas party! I felt like a million dollars!!! Do you have a niggly 3-5kg that you want to get rid of before Christmas??? Imagine if you could hit that goal, have your meals set out for you, and even get a shopping list to get your groceries? AMAZING!! Best Christmas present EVER!! What are you waiting for?"
4. Sandy Eagles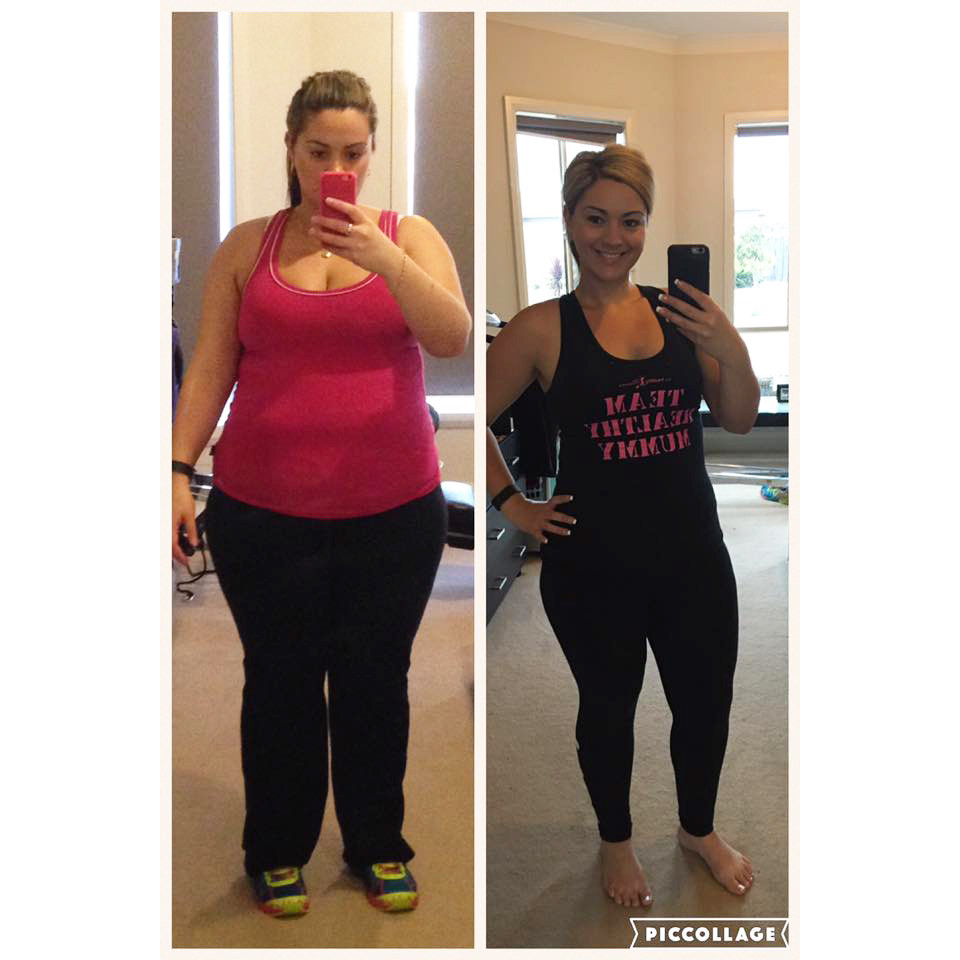 5. Sandy says: "The Healthy Mummy has changed my life in ways I never thought possible. This morning I had spinach in my smoothie and I actually enjoyed it!!! The girl on the left was miserable, tired all the time and just generally not enjoying life. Now I'm full of energy, happier than I've ever been and signing up for Miss Muddy in 2017.
"I'm not at my goal yet but I'm so proud of how far I've come this year, not just on the scales but in my whole attitude towards food and exercise. If you are stuck in a rut like I was and need to do something to change your life, what are you waiting for?"
Louise May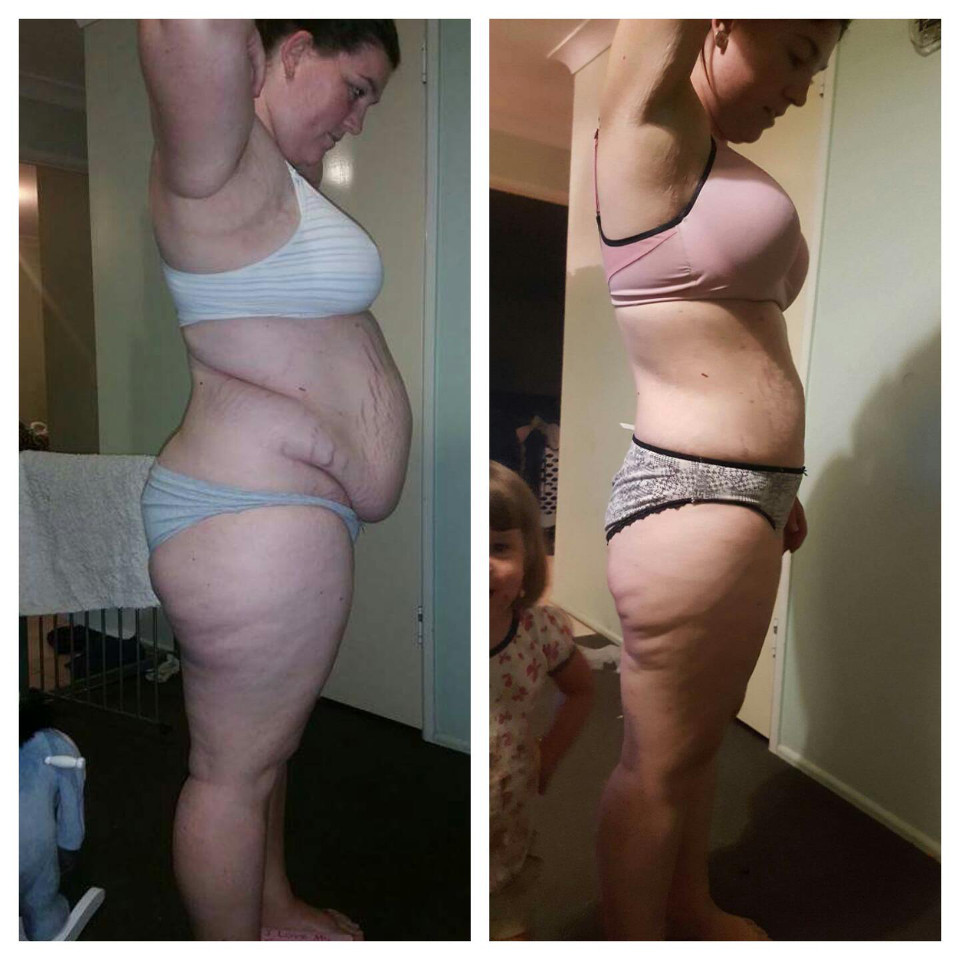 Louise says: "Best comparison pic of me ever! Wow! The details of my journey: starting weight 116kgs I now weigh 73kgs total of 43kgs* gone. Has taken me a good year. Been on and off The Healthy Mummy 28 Day Weight Loss Challenges and the smoothies. Main form of exercise is walking and house work chores."
In fact, here are 21 ways to burn kilojoules just by being an awesome mum. And speaking of awesome mums – round of applause for these ladies, you've achieved so much and are now inspiring others. Well done!
We love hearing how The Healthy Mummy has helped mums turn around their whole lives! If you're searching for a way to kickstart a new era in your life, make sure you have a look at our how we can help!
Tells us below which mum inspires you the most to Win The Fitbit Flex2
Just enter your details below and tell us below, in 25 words or less, 'which Mum inspires you most.'
Competition Closed. Congratulations to the competition winner, Jessica Best!
P.S – if you have trouble entering your email address – make sure you write your email – not copy and paste it – plus you can try leaving a space at the end.