Do you and your partner have mis-matched libidos? You're not the only ones
If you're in a relationship with someone who wants to 'get busy' more than you or vice versa, then don't despair because you're not alone.
According to the director of Sexual Health Australia and mother of three Desiree Spierings, having mismatched libidos can be very frustrating for both partners and is also a VERY common problem for many couples.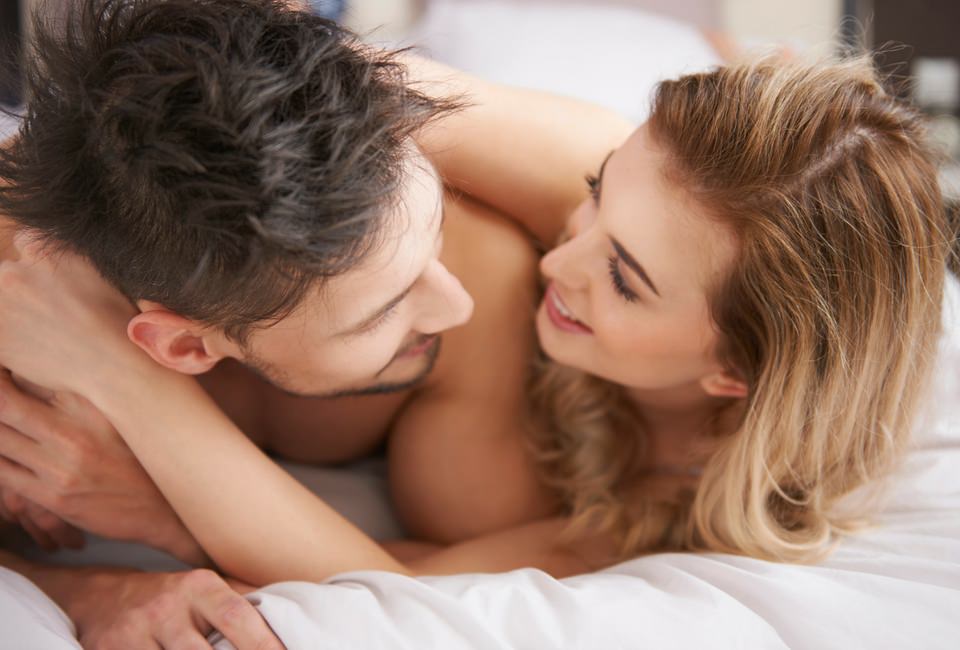 She says that research has also found that many women in long-term relationships lose their spontaneous desire for sex, but this doesn't mean that most women don't have sex.
"They rely on something that is called a 'response desire' instead. This is something that once she starts kissing, touching, or caressing she gets a bit aroused and then starts feeling in the mood and wanting more," Desiree says.
"She had no spontaneous desire prior, but once she started to participate she enjoys it and she might like more.
"A big problem is that when there is a desire discrepancy, women tend to not give their man finger (so they stop kissing, caressing, and any kind of sensuality all together) because they are afraid he is going to want the whole hand."
Desiree says another problem with mismatched libidos is that the partner with the higher level of desire tends to blame the partner with the lower level of desire and the partner with the lower libido controls the frequency.
When this happens frustration can occur for both partners, and sometimes there is a questioning of whether their partner is still attracted to them or desires them.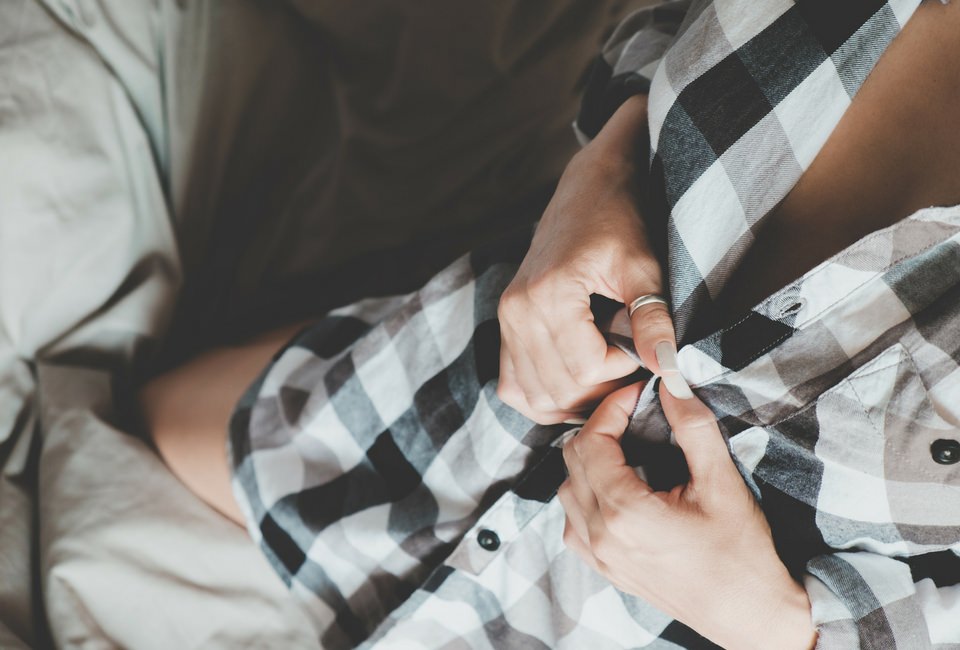 She suggests couple talk about the discrepancy and acknowledge there might be reasons why a person's libido is low.
Reasons for a low sex drive could include:
A huge to-do list that won't disappear when trying to be intimate
Exhaustion from constant demands of a newborn or children
There could be self conscious or body image issues at play
A person might have been given negative messages about sex from religion or upbringing
Ongoing relationships difficulties
Desiree says when there are mismatched libidos it is both partner's responsibility to work on it otherwise it could further exacerbate stress in a relationship:
3 actions to try if you have a low desire level:
1. Make it a priority – elevate some sexy time to the top of your to-do and leave your other jobs or chores for later. Start with some physical affection and see where it leads.
2. Book it in – don't just wait for it to happen spontaneously or might never happen. Best to plan a night for it so you can get ready and make sure you're not too tired or have something else you want to accomplish.
3. Build a bridge – heading straight from work to action town probably won't work out so well for either party, so break the ice somehow. Have a drink together, a chat outside under the stars or a massage; this might help things flow better.
3 tips for partners with the higher libido
1. Share the load! – If your partner is overwhelmed and stressed then it's unlikely they will want to get jiggy with it. Consistently help out with housework chores and the stresses of the day and you might be surprised at the outcome.
2. Be realistic – accept the fact that it's unlikely your partner will never have the level of desire you have and make peace with it. Work with what you've got and compromise without creating a negative mindset.
3. Don't push it – there's oh so many other intimate things you can do with your partner, in fact it might make them more likely to get in the moment if they don't feel the pressure to go all the way.
Honesty is probably the best policy when it comes to bedroom antics, if you're not feeling it you're not feeling it.
For stories and tips on relationships and sex click HERE.
Need an energy boost?
As busy mums we're all about healthy shortcuts. As such we've created a way for you to get a shot of energy-boosting superfoods into your body by barely lifting a finger. You're welcome!
We've managed to pack 37 ingredients from real food sources into our amazing Super Greens. Our ultimate aim is to give busy mums an energy lift. Most of all, breastfeeding mums don't miss out because it's one of a few on the market that's breastfeeding friendly.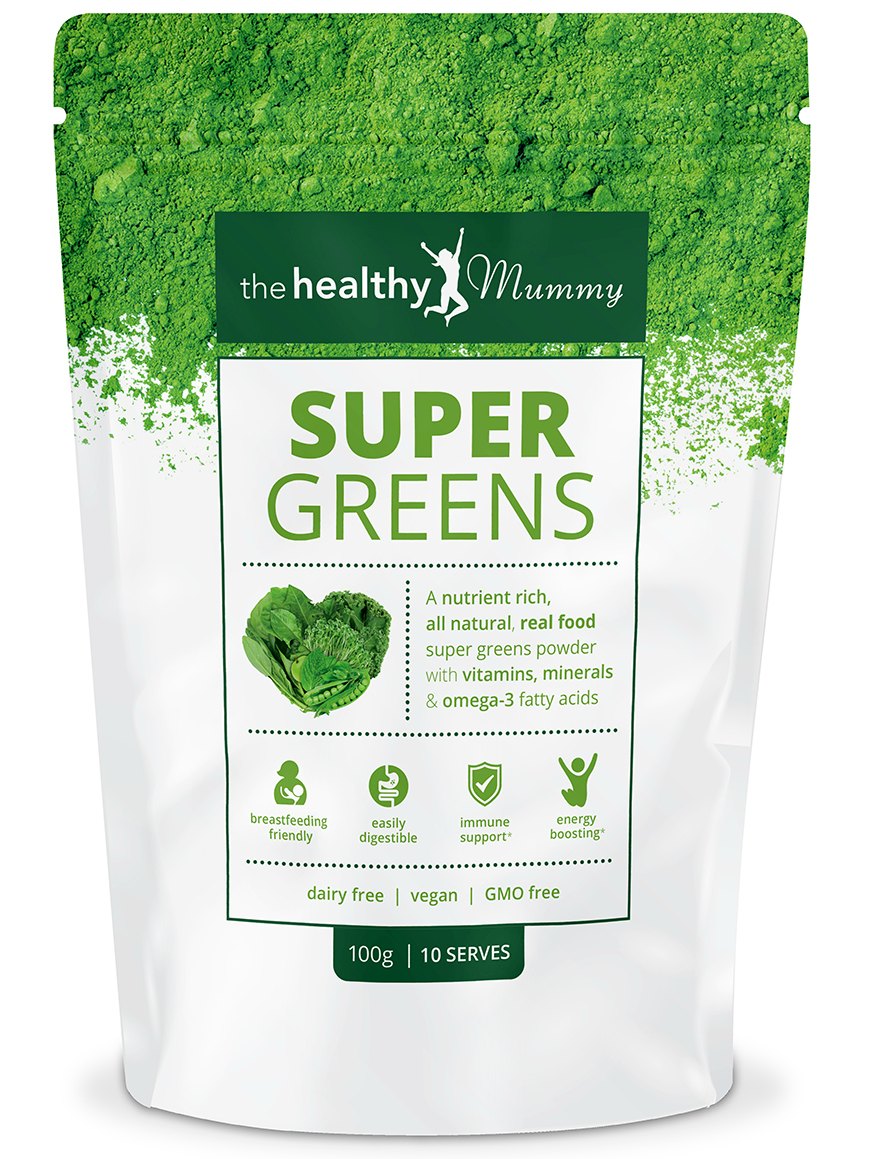 Made In Australia For Our Mums
Super Greens is made in the laid-back NSW town of Byron Bay. It's been put together using some of the world's most incredible superfood ingredients.
This product is high in spirulina; which has been labelled the most nutrient dense food on the planet. Super Greens also contains probiotics.
The whole foods that go into Super Greens are natural sources of vitamins and minerals and are an easily digestible blend.
What it doesn't contain is any dairy, sugar or gluten and it's vegan friendly.
A powerful energy boost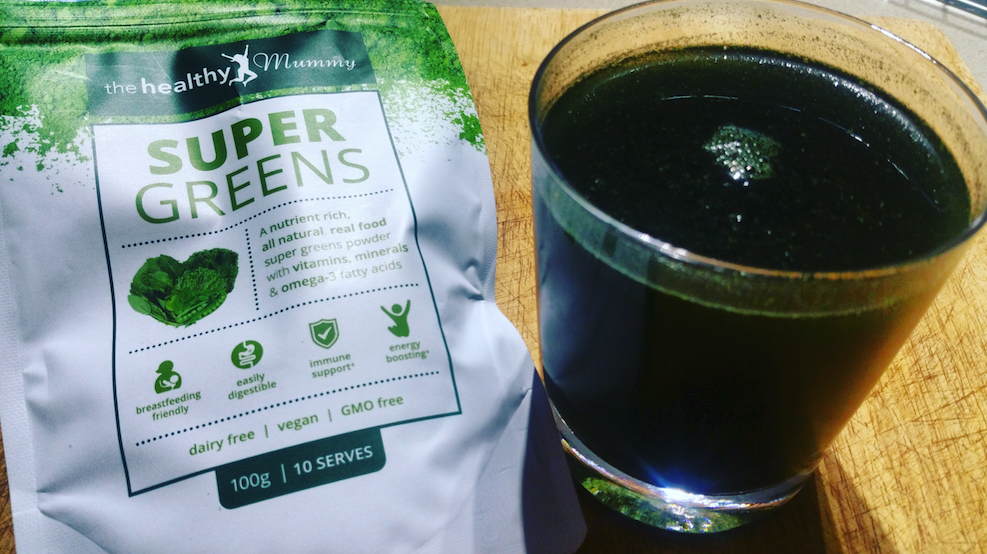 When you're conscious of what you're putting into your body, you need to make every mouthful count. This is why this amazing powder punches well above its weight.
A snapshot of how powerful Super Greens is, this product…
has 56 more times the vitamin B12 of a beef steak.
contains the same calcium as three serves of cheese.
contains the iron of 12 cups of spinach.
has the vitamin C equivalent of 1.4kgs* of oranges.
has 11 times more iron than red kidney beans.
contains 50 times more vitamin B12 than an Atlantic salmon.
has 11 times more vitamin C than 100ml of orange juice.
contains as much calcium as one litre of milk.
has the same vitamin C as half a kilo of red capsicums.
has as much B12 as 77 eggs.
contains four times as much calcium as almonds.
Super Greens Can Help Keep Immune System Strong
Dr Ross Walker says spirulina is one of the most potent natural stimulants of the immune system.
"Not only does it help fight infections, it also keeps your immune system strong and functioning normally in all situations," he says.
And getting this much goodness into your diet is as easy as adding a 10g serve of Super Greens into water or your favourite The Healthy Mummy smoothie.
Busy mums, now is the time to stop making excuses and make sure you're getting your greens! Get your Super Greens mix here.