Mum ditches her three daily coffees and the results are astounding!
Healthy Mummy Laura Flanagan was asked if she would try swapping her daily coffee (or three) for other alternatives including our energy-boosting Super Greens and her initial response was a firm no.
"As a Mum of three under four with a five month old, non sleeping baby, to swap coffee for a green drink was absolute total and utter lunacy," she says.
However, to our sheer delight, Laura accepted the challenge and the results speak for themselves.
Below, Laura shares how this 14 day experiment benefited her and some tips for anyone trying it…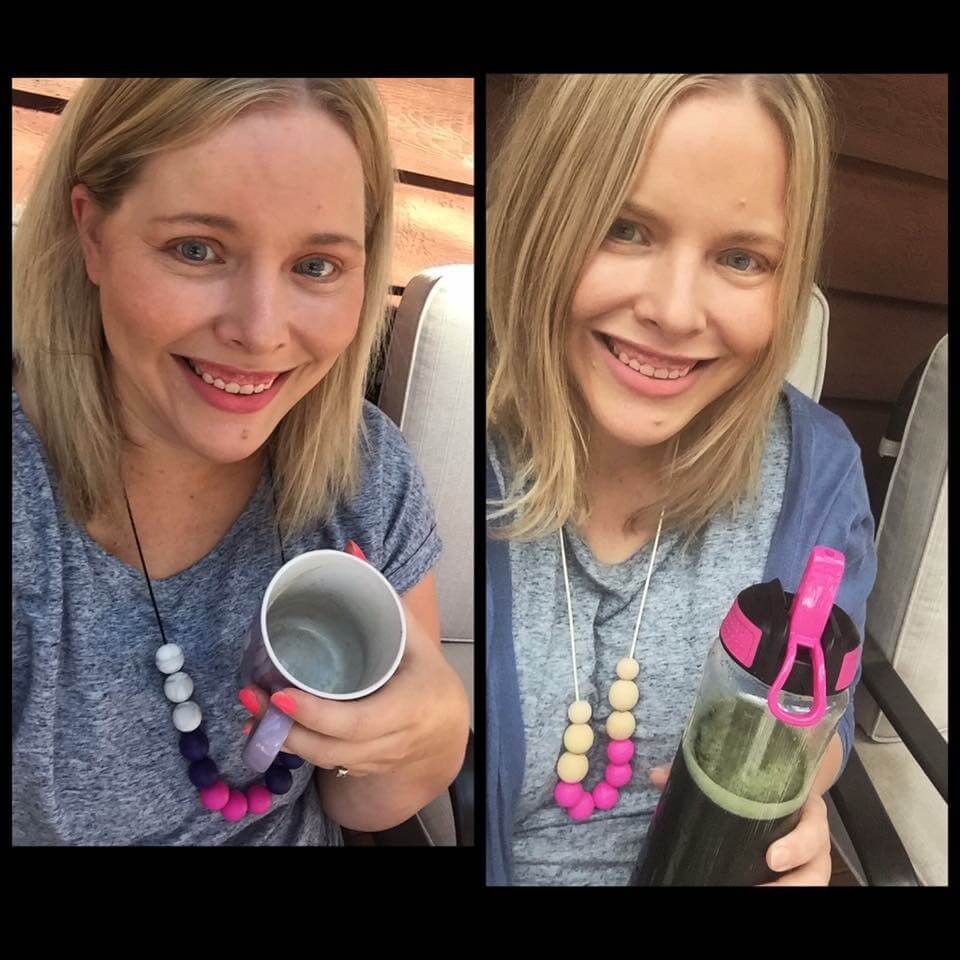 What are the benefits Laura has found by ditching coffee?
1. Goodbye anxiety
"Coffee was making me jittery and anxious. I thought it was just anxiety but since cutting the coffee the anxiety has dropped off an exponential amount. "
2. Breastfeeding benefits
"My daughters reflux has improved so much since ditching the coffee that I've cut her reflux medication dose in half and will potentially wean her from them. She is also having proper day sleeps for the first time."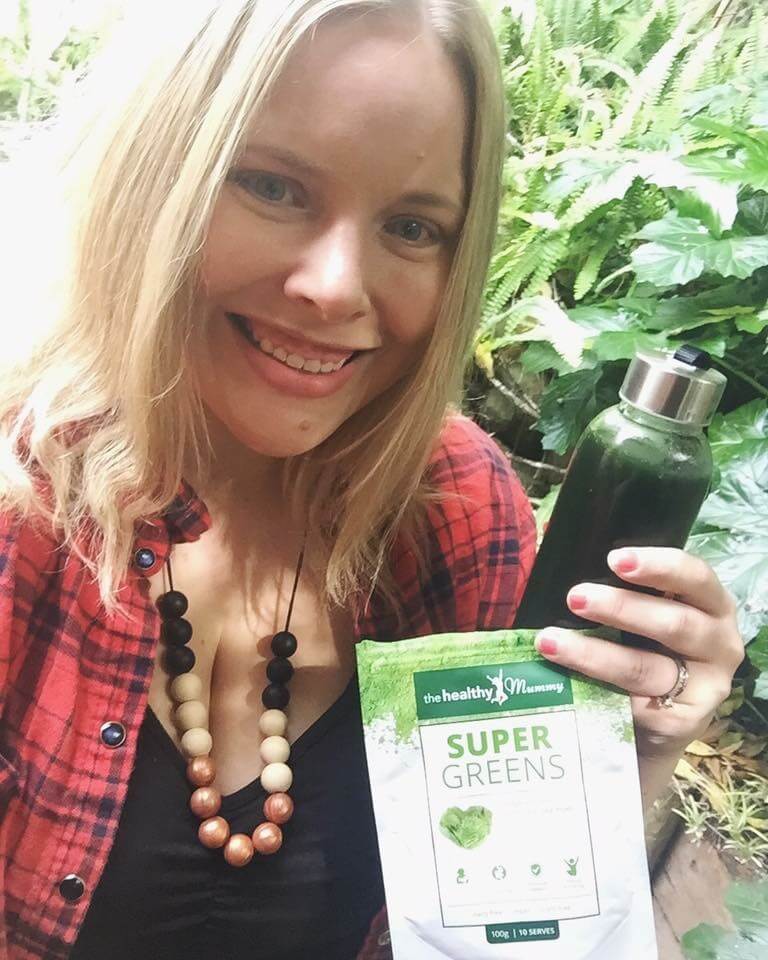 3. Increase in energy
"It's natural and doesn't spike and drop off like it did with drinking coffee. I do have to maintain it with healthy foods and exercise and steering clear of junky food but that's a win all round."
4. Hello hydration!
"Coffee dehydrates, so since being off it means the water I was drinking was actually doing its job not counteracting the chemical dehydration caused by coffee."
5. An all-round healthier lifestyle
"I found myself making healthier choices while off the coffee. More exercise, more water, no sneaky sips of soft drink. I have started fine tuning my body and my body is responding."
6. Gut health
"My gut health is better. I'm not going to go into this except to say things are good in the gut."
Laura's 4 tips:
1. Stock up
"The first couple of days are hard. Stock up on headache meds. Day three will start to get better."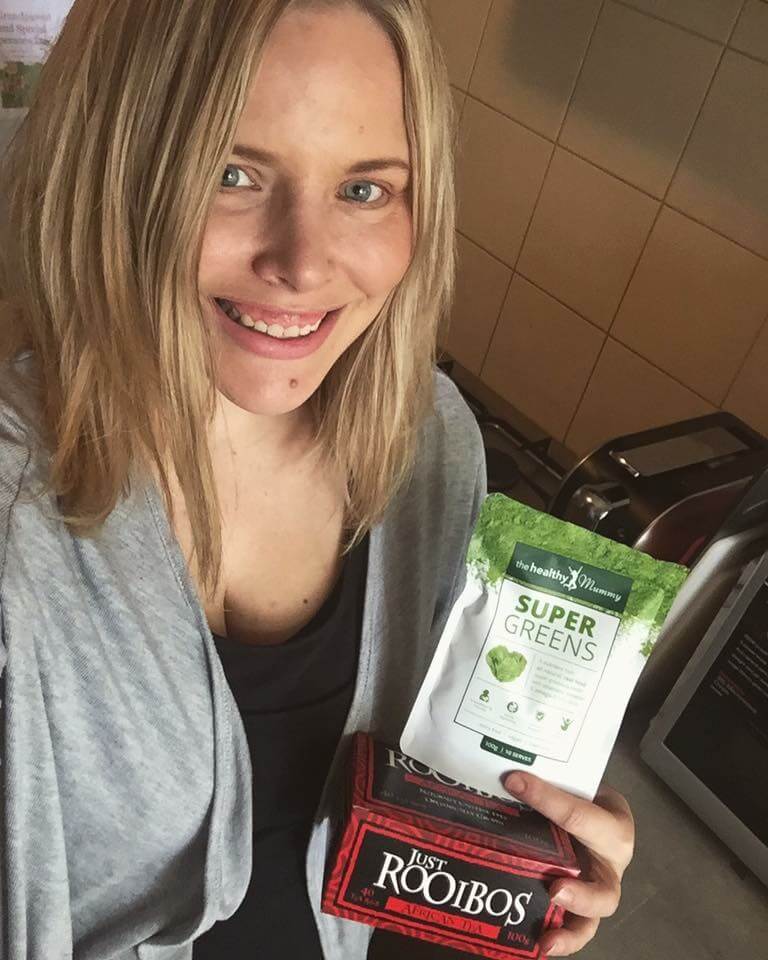 2. Find an alternative
"My favourite was Rooibos tea as a I still get the relaxing, time-out perks to having a coffee but with better health benefits."
3. Stick at it
"It takes a bit of time for all the good stuff to kick in. You need to allow it time to happen."
4. Use the Supergreens
"Drink it how you want, in smoothies, on its own, chugged down through a straw. However you do it just do it. I know I wouldn't have gotten through this swap without them."
So now that it's all over will you go back to coffee?
"Well it's been nearly a month and I'm still caffeine free so a big fat no is the answer to that!"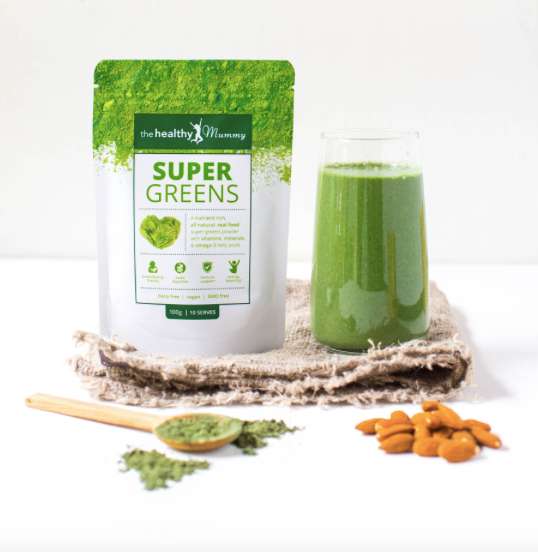 - Super Greens Powder -
Designed to Boost Energy
Energising and immune boosting blend of superfoods and healthy greens, that doesn't taste like grass. Feel SUPER with Super Greens!

With a slight cranberry flavour, it tastes DELICIOUS.

You will LOVE our super greens! You can add it to your smoothies or mix it into a glass of water each day.
Laura's amazing 32kg* weight loss story
Laura lost an amazing 32kgs* with The Healthy Mummy 28 Day Challenge and is loving her healthy lifestyle change!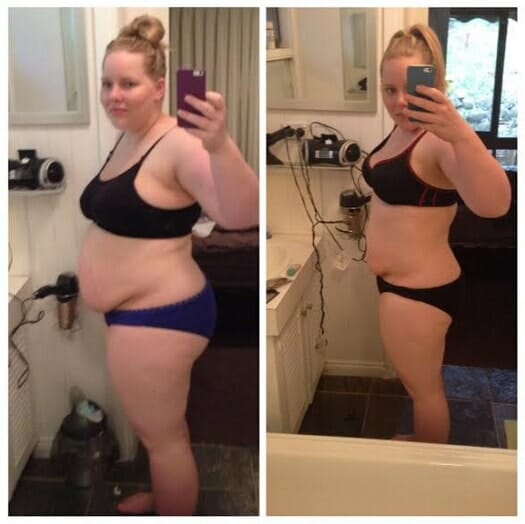 "When my son was 3 months old and I was 116 kilos. During the 8 months on the plans I have lost 32 kilos".
Over one month Laura lost 10kg by setting herself high goals which she actually never expected to reach. Determined to fight for them all the same, the more determined she became the more weight she lost.
"I increased my exercise to 50 minute sessions 6 times a week and added walking to my routine," she says.
The biggest thing Laura has learned from her massive 10kg month loss is that positivity goes a long way.
Laura adds, "Don't let setbacks make you give up, use them to spur you on and achieve even greater things."
Ready to Drop a Dress Size in 28 Days?
Never Go Hungry
Our program offers NO 1200 calorie restrictions
Workout at Home
Follow guided training videos with expert fitness instructors (no equipment needed!)
Feel Supported 24/7
In our private support groups with other mums just like you!
Eat Delicious and Healthy Food
With family-friendly, weekly meal plans & over 6,000 easy recipes developed by nutritionists

No lock-in contracts, cancel anytime.