'Confidence hasn't got a price' says mum who lost 38kg and looks and feels INCREDIBLE!
Gorgeous Healthy Mummy mum Hannah Pech says "Confidence hasn't got a price but if it did, I paid it when I signed up to lifetime Healthy Mummy Membership".
In just 18 months she has lost 38kg and has completely transformed herself from the inside, out.
See her amazing transformation below and why she is forever grateful for becoming a Healthy Mummy mum.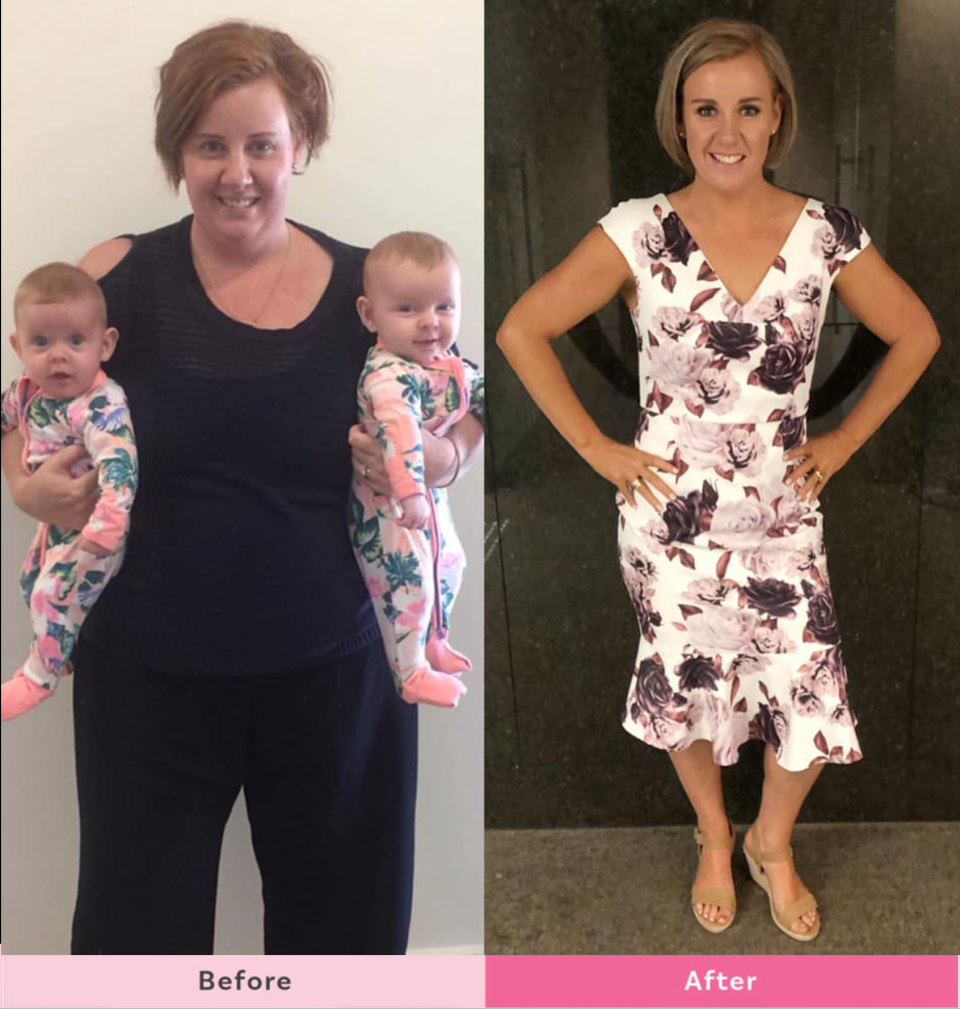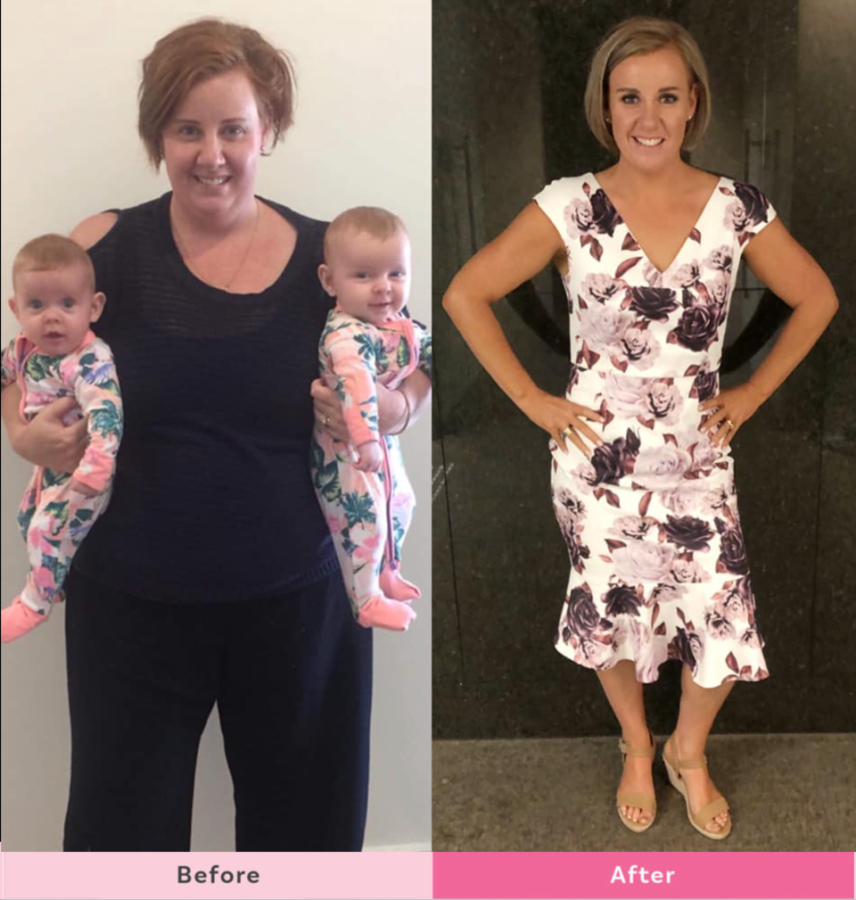 The sky's the limit
What a difference 18 months makes! Especially when it comes to committing to The Healthy Mummy 28 Day Weight Loss Challenges.
18 months as a healthy mummy and the sky's the limit! That's the sentiment of Mum-of-five Hannah Pech who's confidence radiates from within.
When Hannah joined The Healthy Mummy 28 Day Weight Loss Challenges she had no idea just how much her life would change.
She says "I started The Healthy Mummy to better myself. Not for anyone but me.
I've gained so much but what my family has gained is even more!
38kg weight loss in 18 months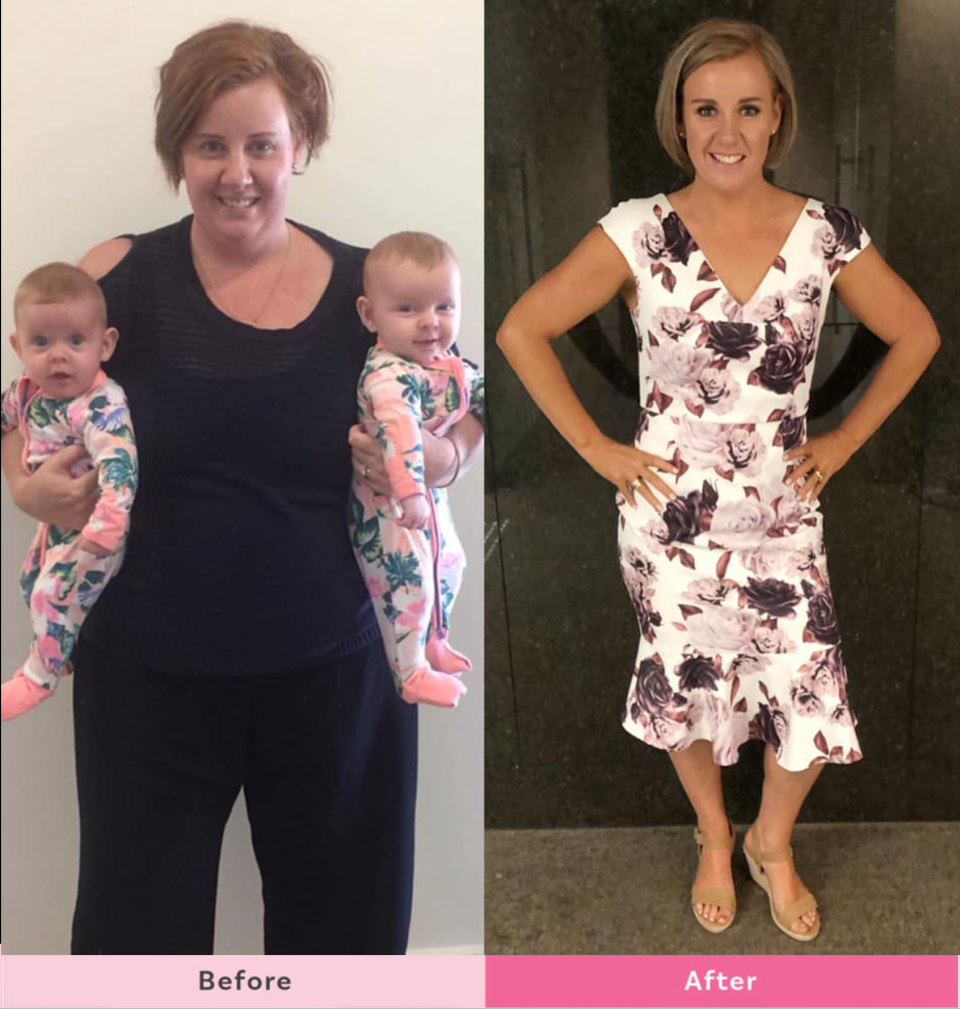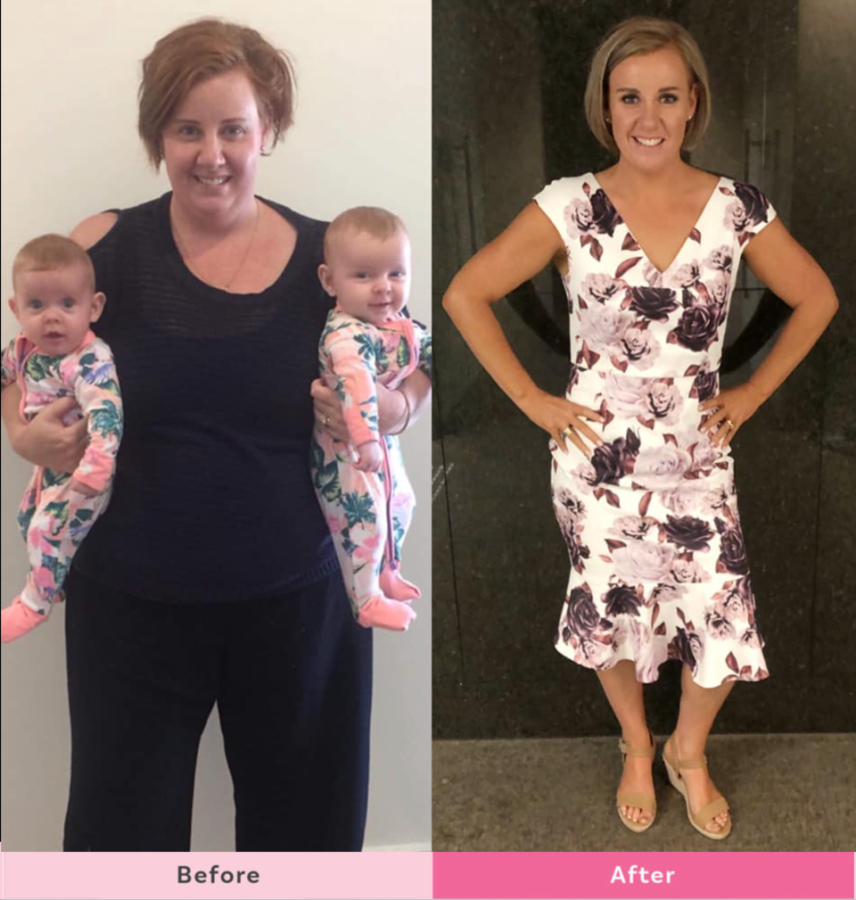 105kg-67kg
38kg gone forever
Size 20-10
Hannah has gone from 105kg (April 2018) down to 67kg (Dec 2019).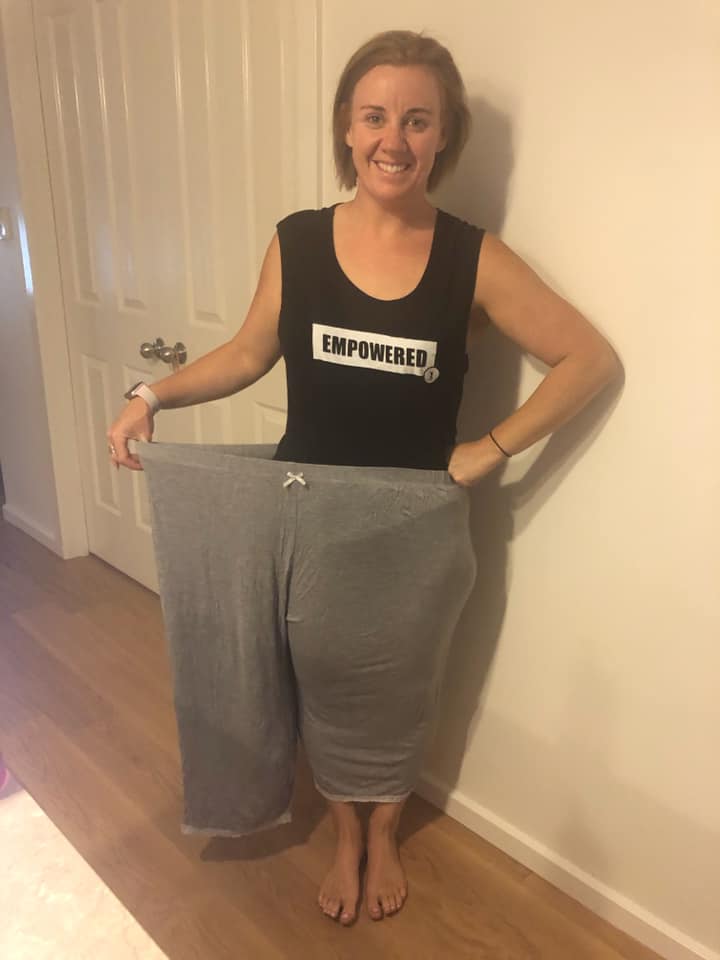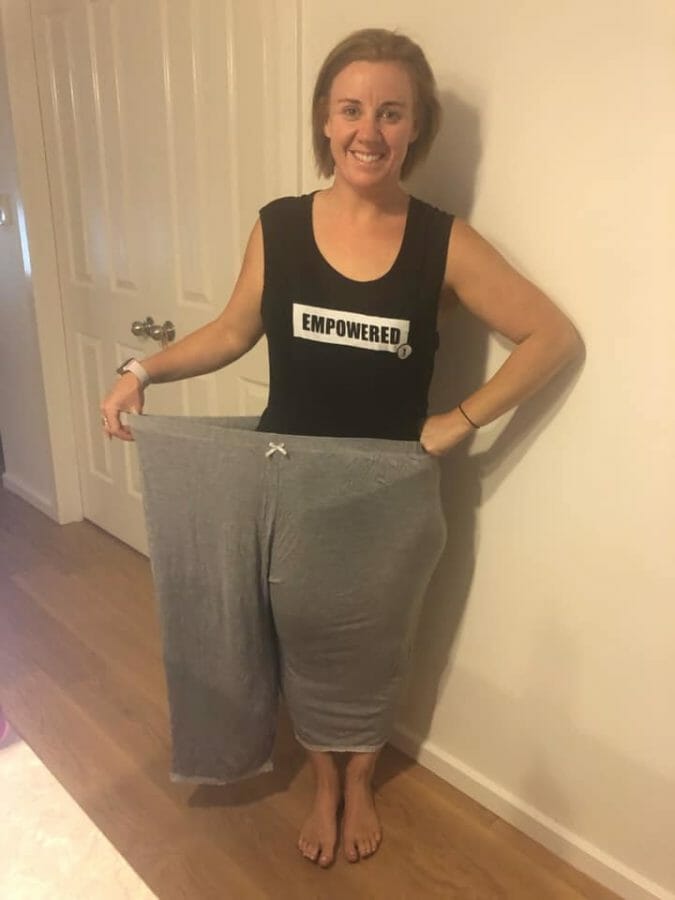 "I've needed to invest in a whole new wardrobe (a couple times over!)" says Hannah.
"But I have stashed a box of clothes from when I was at my biggest, just to remind myself of how far I've come! These are my size 20 PJ pants I lived in! Sometimes day and night because they are all that fit at one stage.
Finding the Healthy Mummy has by far been the best thing to happen to me! For my mental and physical health".
'I've had 5 kids in 6 years' – now a totally different mindset
Hannah used to use her kids as her excuse for how she looked. I hid behind the excuse that I "had 5 kids in 6 years" says Hannah.
Now, 38kg lighter she says "I now stand with pride and say
"I've had 5 kids in 6 years.
Same statement but totally different mindset!.
Then and now
I loved food then, love food now!
Was a good mum then am a good mum now!
Only difference is my lifestyle has done a complete 360″.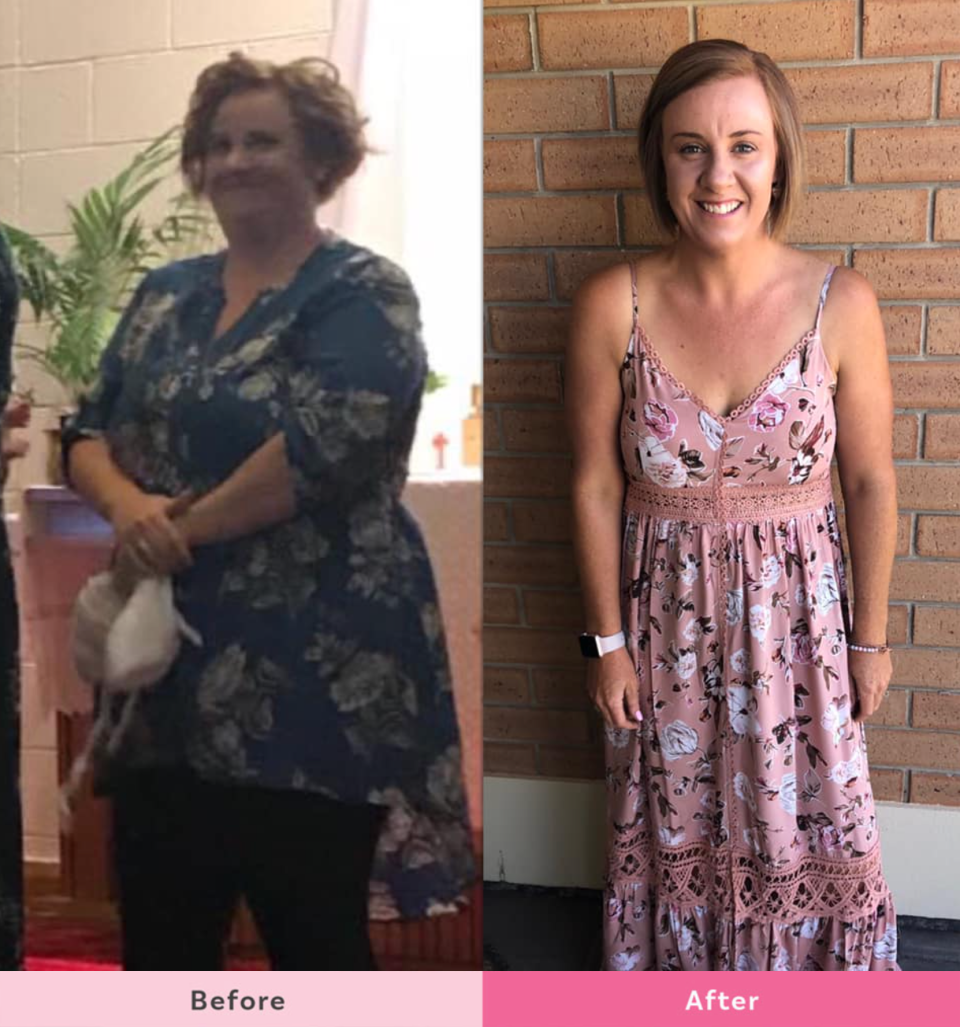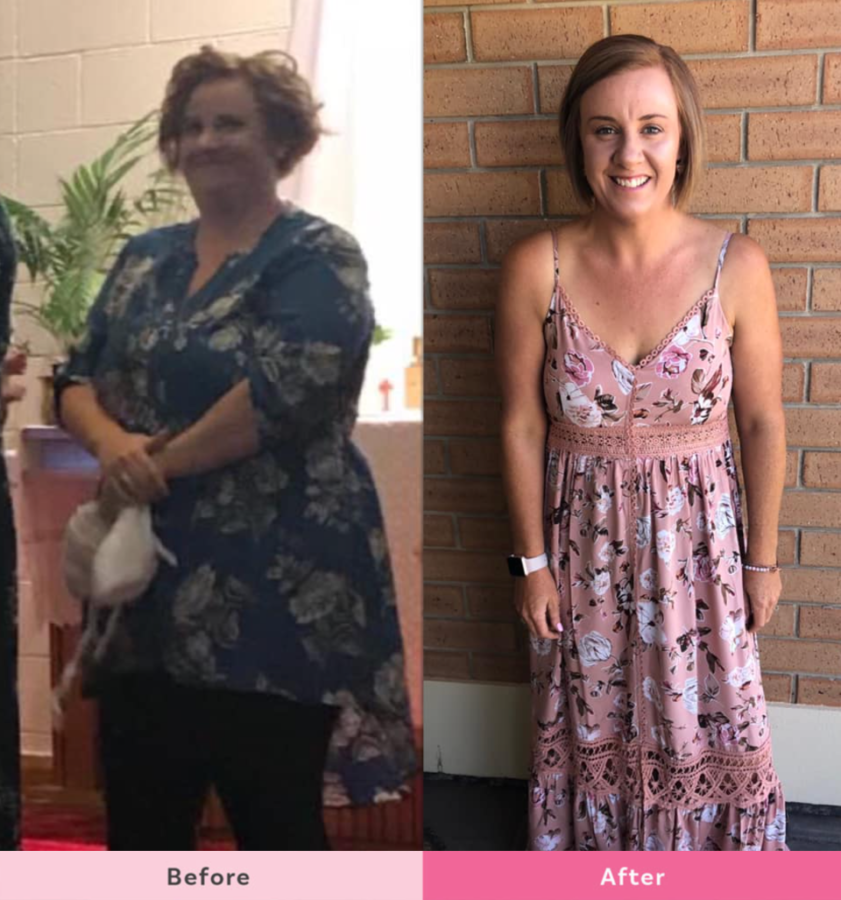 Hannah says "I'm so proud of both versions of my before and after photo here.
The Hannah on the left had successfully carried and birthed 5 babies to full term (including twins!) and successfully breast fed them all for 12 months each.
She was being the best mum she could be at the time and surviving the fog and struggles of becoming a new mum and a mum to multiples.
Strong and capable and doing the best with what was thrown at her! She used food as her vice to survive and that's what worked at the time.
The Hannah on the right is still the mum on the left, but has found a new sense of self. Confidence and self esteem has bloomed, self love and love for exercise is at an all time high.
She's now developed a healthy, mindful attitude towards food and made her overall health a long term priority.
I never look back at my before photo with shame, but look forward to my current photos and feel proud of how I've evolved as a mum and woman.
"The Healthy Mummy has changed my life"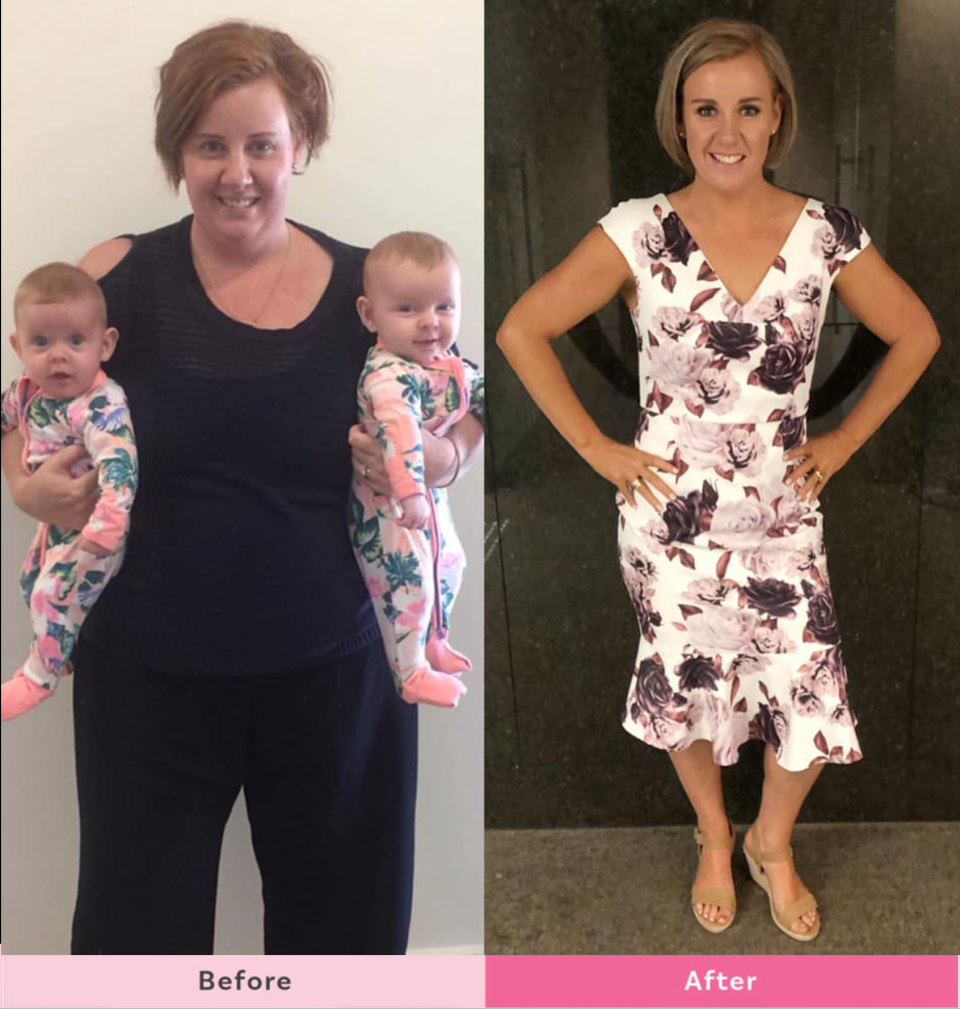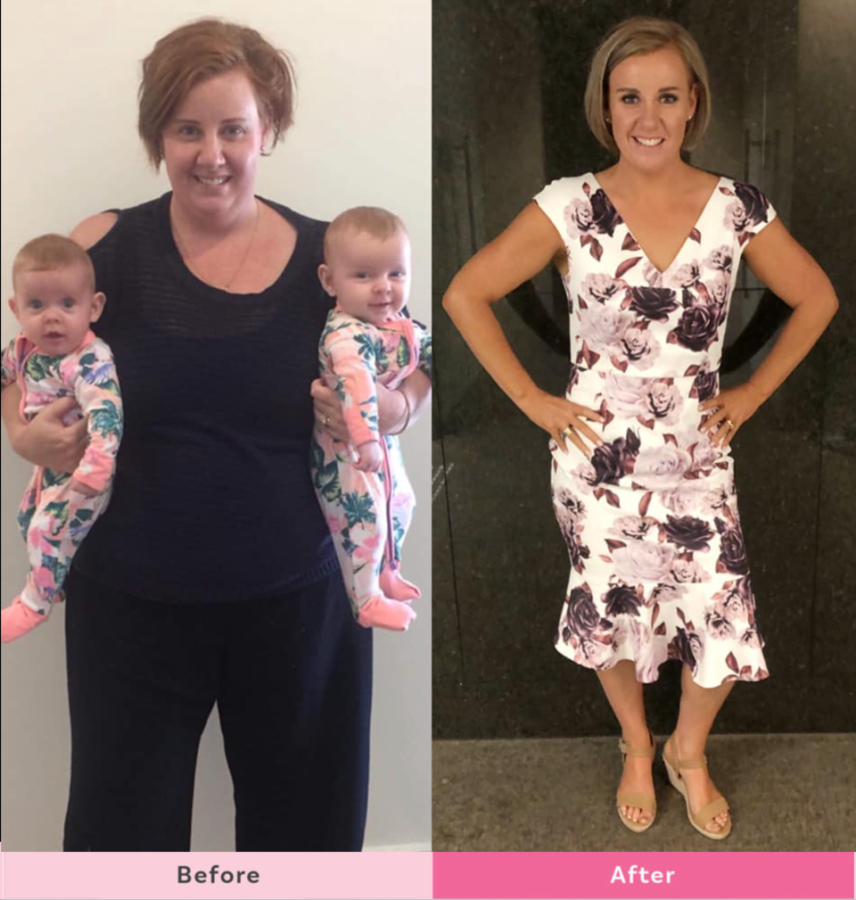 This is my life now and I'll preach The Healthy Mummy program to everyone and anyone who will listen.
Because it has absolutely hands down changed my LIFE!.
I'm a proud Healthy Mummy FOR LIFE and am so thankful I found this amazing program when I did.
Confidence hasn't got a price but if it did, I paid it when I signed up to lifetime Healthy Mummy Membership".
It's adaptable, mum focused, love centred and most importantly has given me the tools to make me a stronger, happier and healthier person".
The Healthy Mummy team would like to congratulate Hannah on achieving her weight loss goals and becoming the happiest, healthiest version of herself. And for inspiring so many other mums to live their healthiest lives. We couldn't be prouder of her!
Ready to get in the best shape of your life?
Join Hannah in the Healthy Mummy January Belly & Booty busting round starting after Christmas.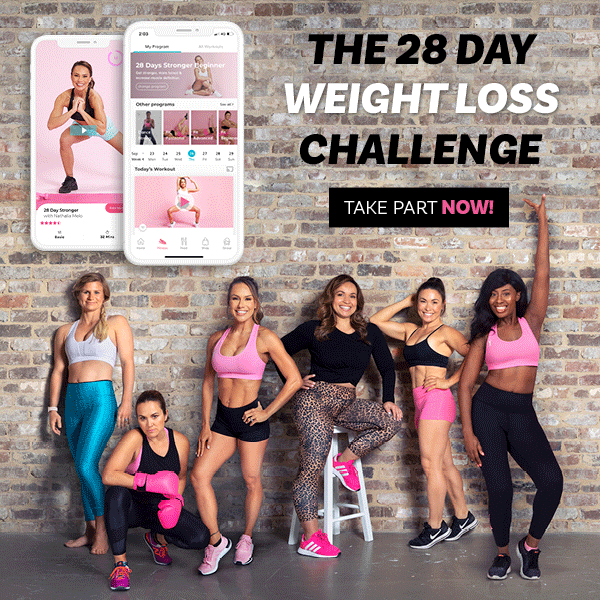 Real mums. Real results!
We've proudly helped millions of mums transform their health. Mums just like you completely transforming their health and bodies. You can do it too (and it's easy!)

The 28 Day Weight Loss Challenge is the mums only 5 star rated app with over 1.6k reviews in 8 weeks!!

You get unrestricted access to :
● Nutritionist & chef designed weekly meal plans
● Personal Trainer crafted At-home workouts- 28 minutes and under
● Daily Motivation from My Coach
● Personalised Shopping lists to make life easy
● Over 4,000 healthy and delicious recipes at your fingertips
● REAL TIME support from The Healthy Mummy Team and OVER 200,000 other mums