Wow talk about Couple Goals! Damien and Shelley have overhauled their lifestyles and are LOVING their results
Damien George and Shelly Moore have both seen great results from using the Healthy Mummy App, products and the Healthy Man meal replacement.
By using Healthy Mummy and Healthy Man products and the meal plans and features from the Healthy Mummy App, couple Damien and Shelley are smashing their health and weight loss goals!
Shelley was already a member of the 28 Day Weight Loss Challenge when Damien, inspired by her results, decided to give the Healthy Man Meal Replacement a try. In just 6 months he'd lost 10 kilos.
See their stories below!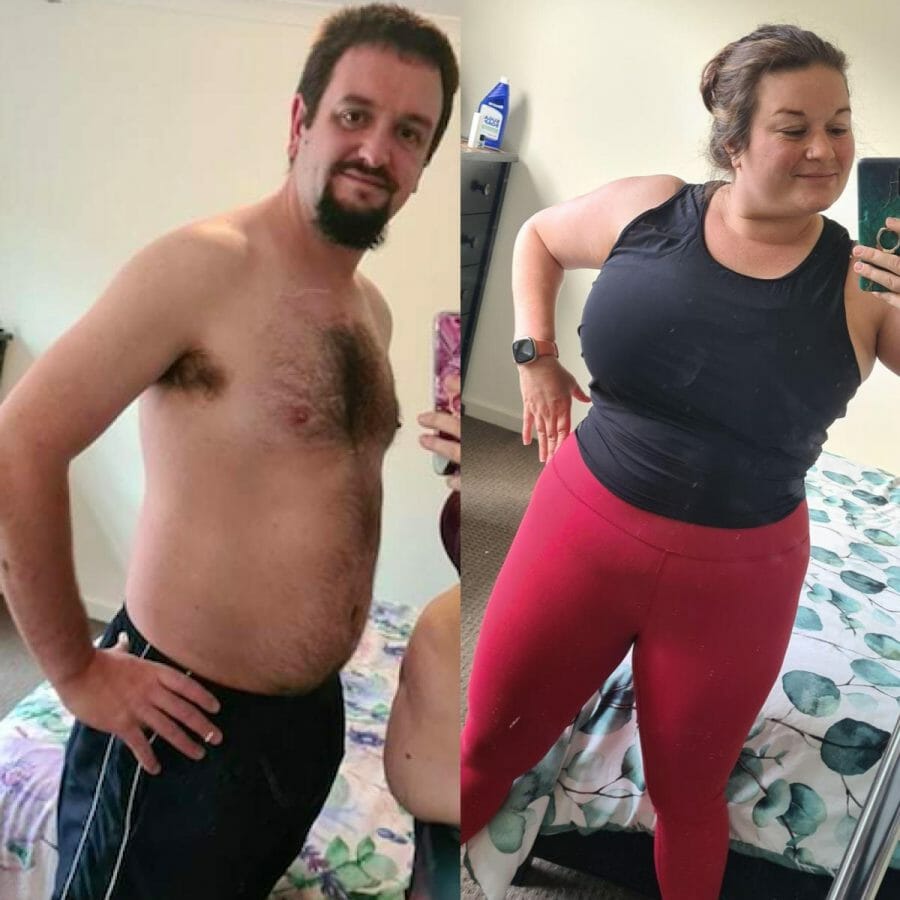 Damien George and Shelley Moore live in Melbourne with their blended family of four children and three cats.
Shelley's Story
Shelley has been a member of the 28 Day Weight Loss Challenge for around 3 years. Initially she signed up for a 12 month membership but later became a member for all the perks and value that comes with it.
While Shelley was happy with the program, she admits that even though she used the recipes for the whole family, she only casually followed the meal plans and wasn't making much effort to incorporate exercise.
She says, "This worked for me for a while, but in earlier this year I said to myself; I wonder what would happen if I really gave this 100%… So I calculated my BMR, I took my measurements, I personalised my meal plan to include foods that I like and my family like, and I started making the most of the Healthy Mummy exercises available on the app."
Shelley started to post in the Healthy Mummy community, making friends in the groups and sharing the highs and lows of her renewed weight loss journey. In a matter of months, she'd dropped 6 kilos.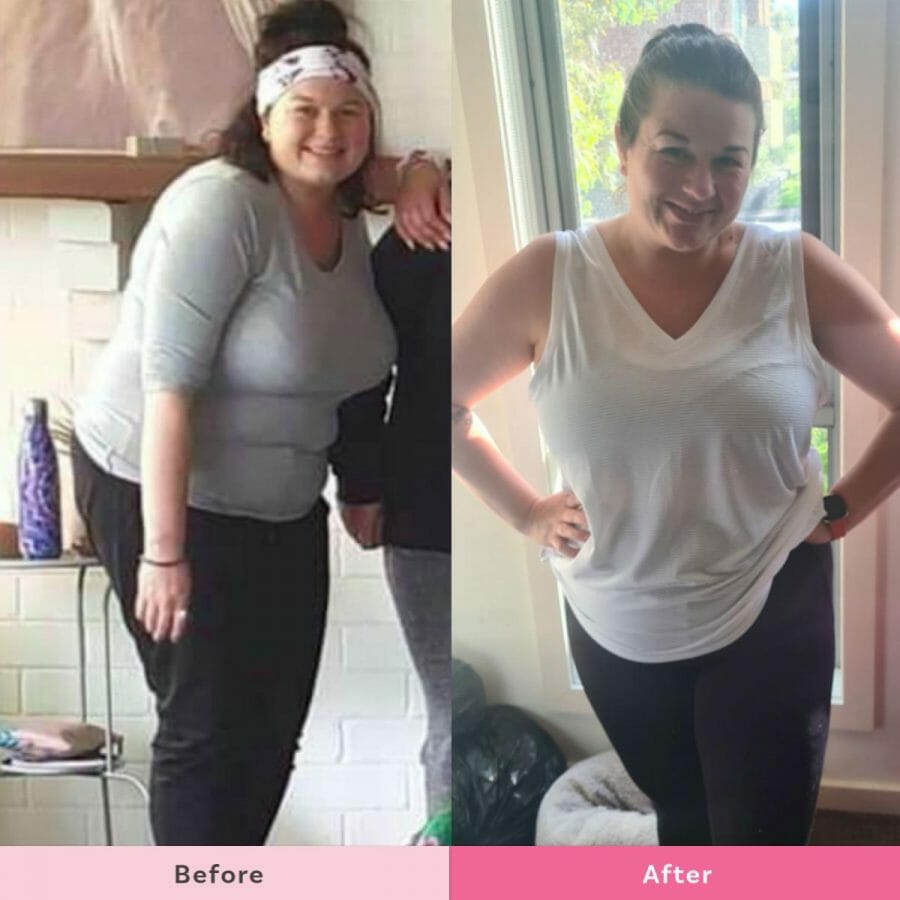 "I have definitely felt disheartened at times when looking at the number on my scales. Then I look at my 'then' and 'now' photos and I can see just how far I've come! I'm learning not to rely on my weight as an indicator of my progress, but my photos and measurements and the way I feel, physically and mentally, since making healthy changes."
Shelley reveals that now her skin is more clear, she has more energy and her mood swings are not as severe.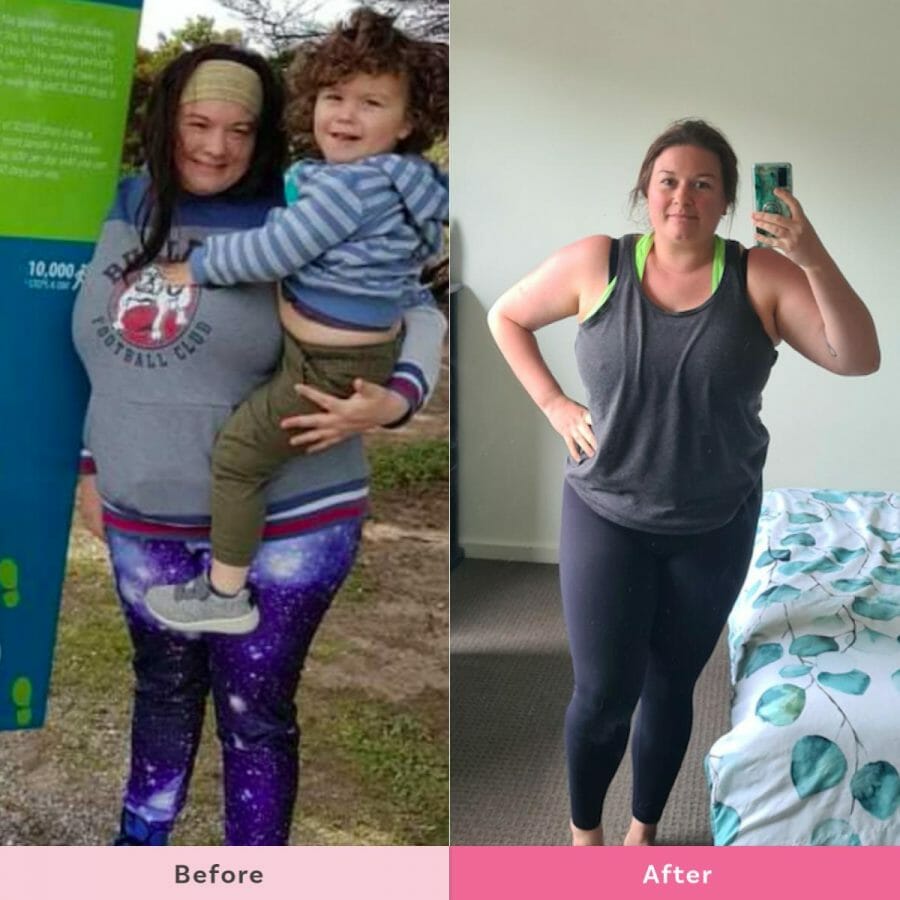 "I am physically fitter and don't get puffed out taking the stairs! I'm noticing new muscle definition, my clothes are fitting better, I rarely get headaches anymore because I'm well hydrated and I love that I'm learning just what I am capable of."
The whole family loves the Healthy Mummy Recipes
For Shelley, one of the best aspects of having Healthy Mummy membership is all the amazing recipes!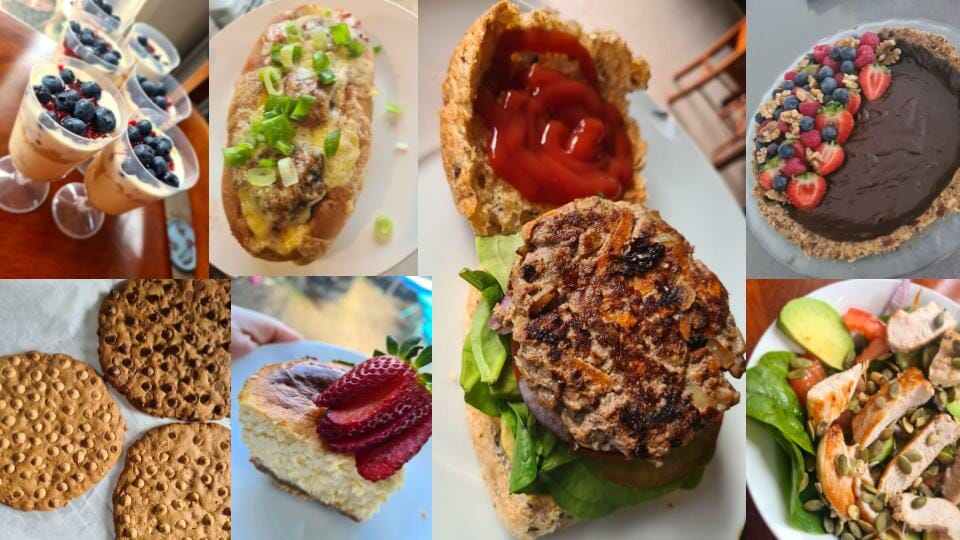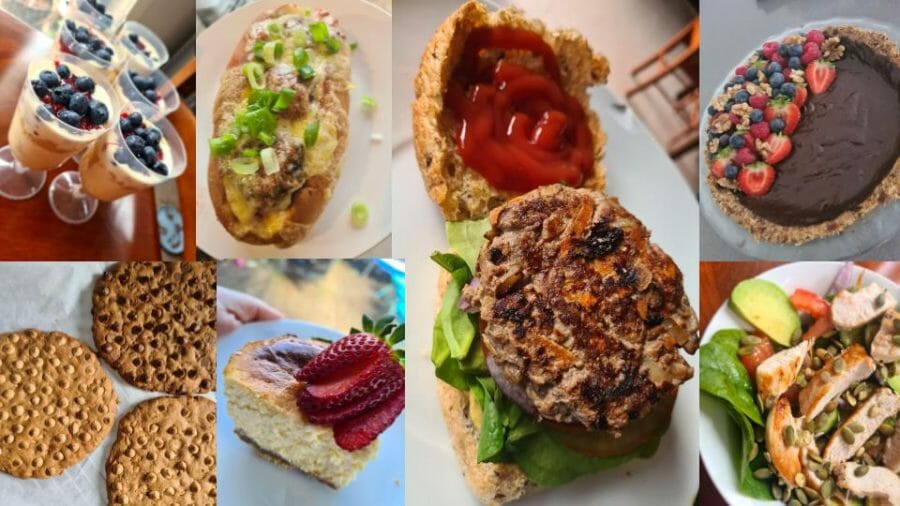 "I absolutely love getting into the kitchen and trying out new dishes; breakfasts, lunches, dinners, snacks! I really enjoy cooking, and I love that moment when the 4 kids sit at the table for dinner and absolutely love the dish I've prepared for them. They tend to have a little giggle when I MUST take a photo before we can start eating! I try to include at least one new recipe in my meal plan each week, and so far I have not been disappointed!"
Shelley admits that she has always been an emotional eater, but is learning that what she really need in those moments is self love and self compassion. She has found that using The Healthy Mummy SKIN range has given her a healthier way to self soothe when she's feeling down or overwhelmed.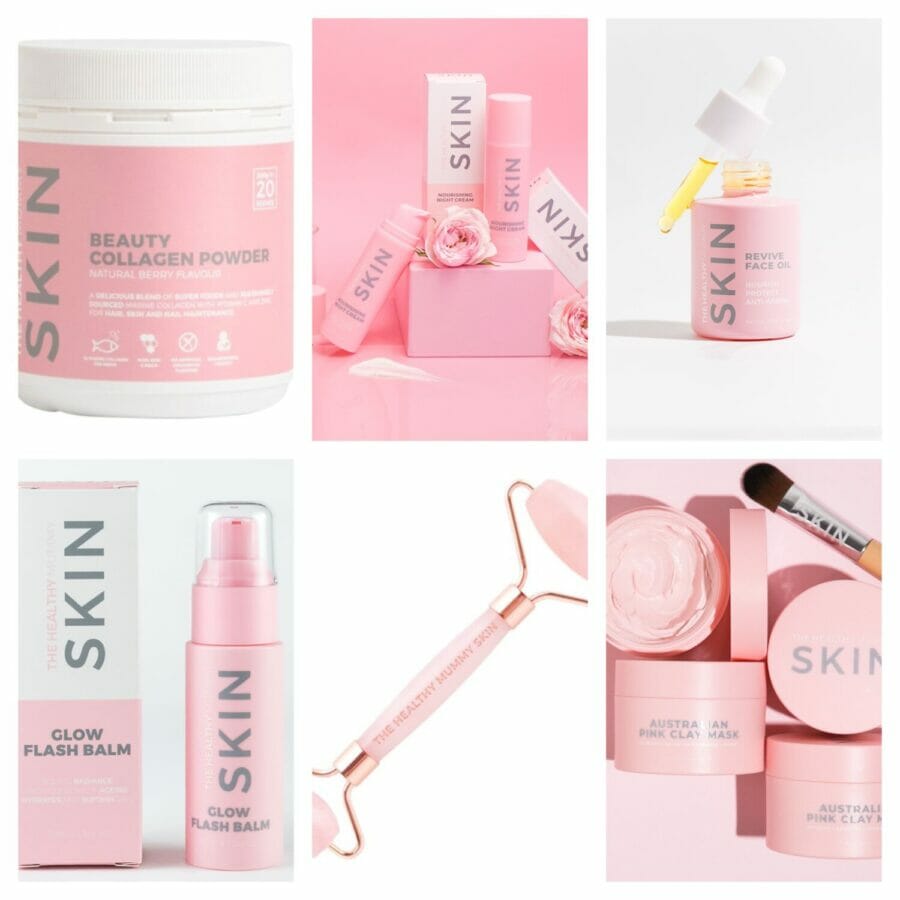 "There is no better feeling than exfoliating, moisturising and applying a face mask. Not only is my skin feeling and smelling amazing, but I am using healthier coping strategies for the unavoidable big feelings when they come up!"
Along with the Healthy Mummy Skin range, Shelley also has a Healthy Mummy smoothie every day, either for breakfast or lunch.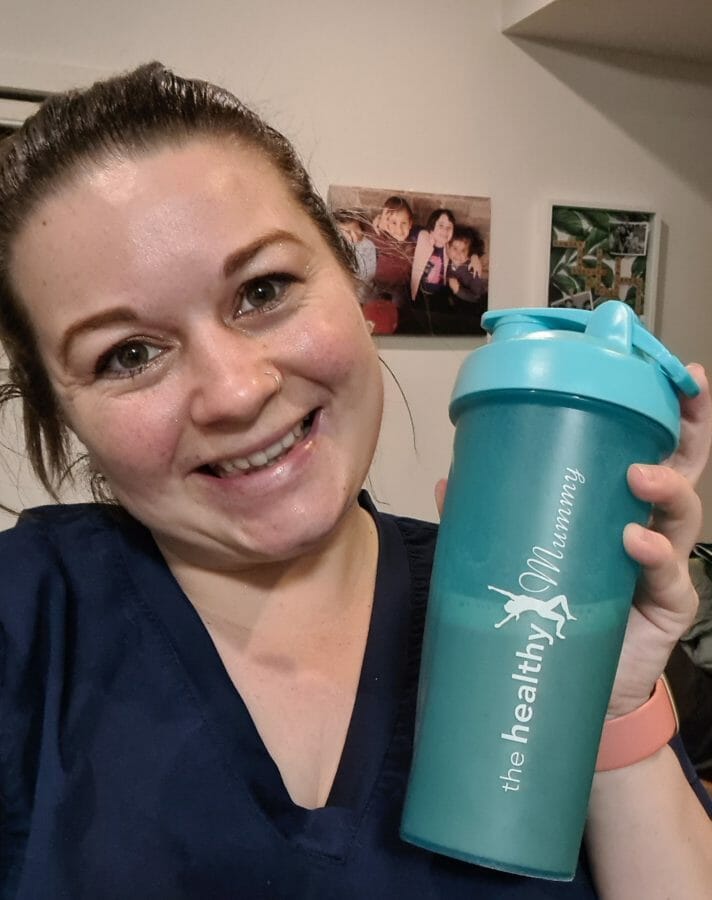 " I prefer the premium or tummy smoothies and my favourite is the premium espresso! I'm admittedly a coffee fiend and this bad boy contains actual caffeine and that works for me! I will either mix my smoothie powder with almond milk in a shaker or in a blender with other ingredients like frozen mango, banana, spinach, peanut butter, oats etc.
It's super convenient to have on the school run or on the way to work, because it's so quick to prepare and no mess to clean up! I also love knowing that just by incorporating a smoothie into my day, I'm providing my body with the essential vitamins and nutrients it needs for optimal health and vitality."
Shelley's Current Goal
"My current goal is to work on my physical strength. I've started using 5kg dumbbells in the Healthy Mummy workouts, and as I get stronger I want to be able to increase that weight. I want to keep making myself proud, by discovering that I'm capable of so much more than I ever thought I was!"
Damien's Story
Damien had been using The Healthy Man Meal Replacement for a few months, just as an easy and quick meal replacement that still kept him feeling full and was healthy. Once he decided to combine it with the exercise he started to really see weight loss results.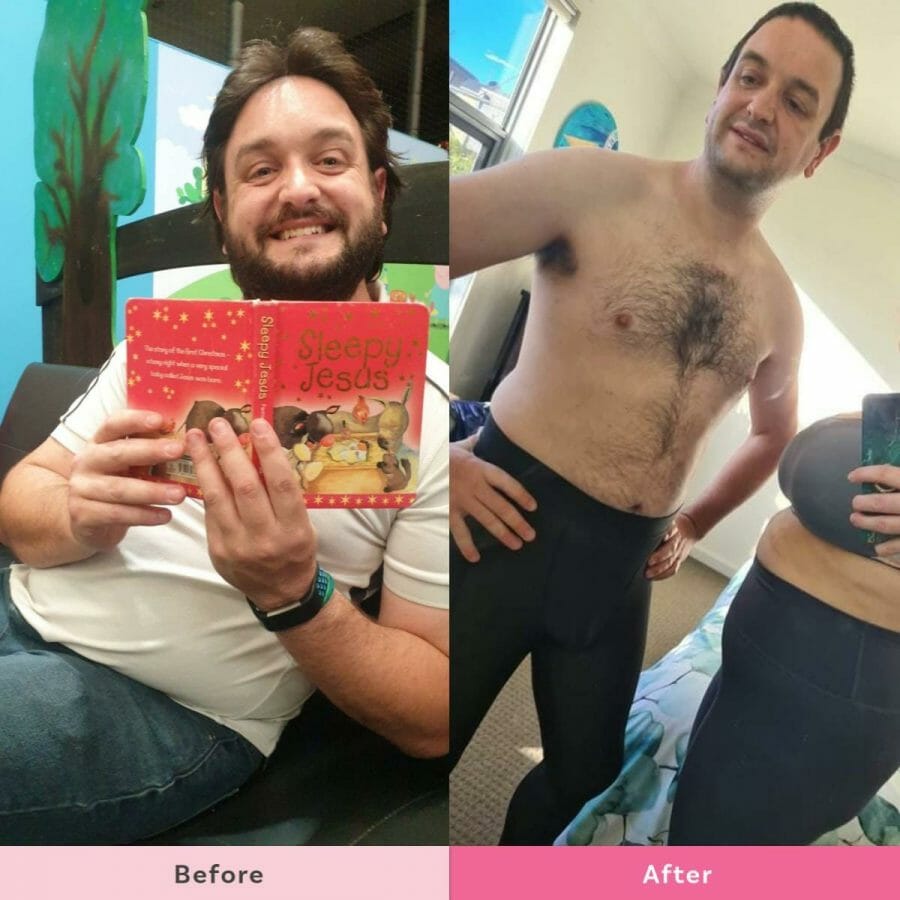 "My partner started doing The Healthy Mummy 3 years ago, and we have been using the meal plans for a while, but I didn't start using The Healthy Man Meal Replacement until 12 months ago as an easy meal replacement not for weight loss. I didn't start combining The Healthy Man shakes with exercise, in an effort for weight loss, until February this year.
Since then I have lost 10kg in the last 6 months."
He decided to start exercising as well as using The Healthy Man Meal Replacement, on top of The Healthy Mummy meal plans, when his weight started creeping towards triple digits. He's since seen some amazing changes in his overall health and hopes to lose another 10 kg.
"I saw the 3 figures of 100kg looming and decided it was time to do something different. Since then I have seen improvement in my weight and body image.
I no longer wake up with neck pain or joint pain. I feel much more energetic to play with the kids and join in with them."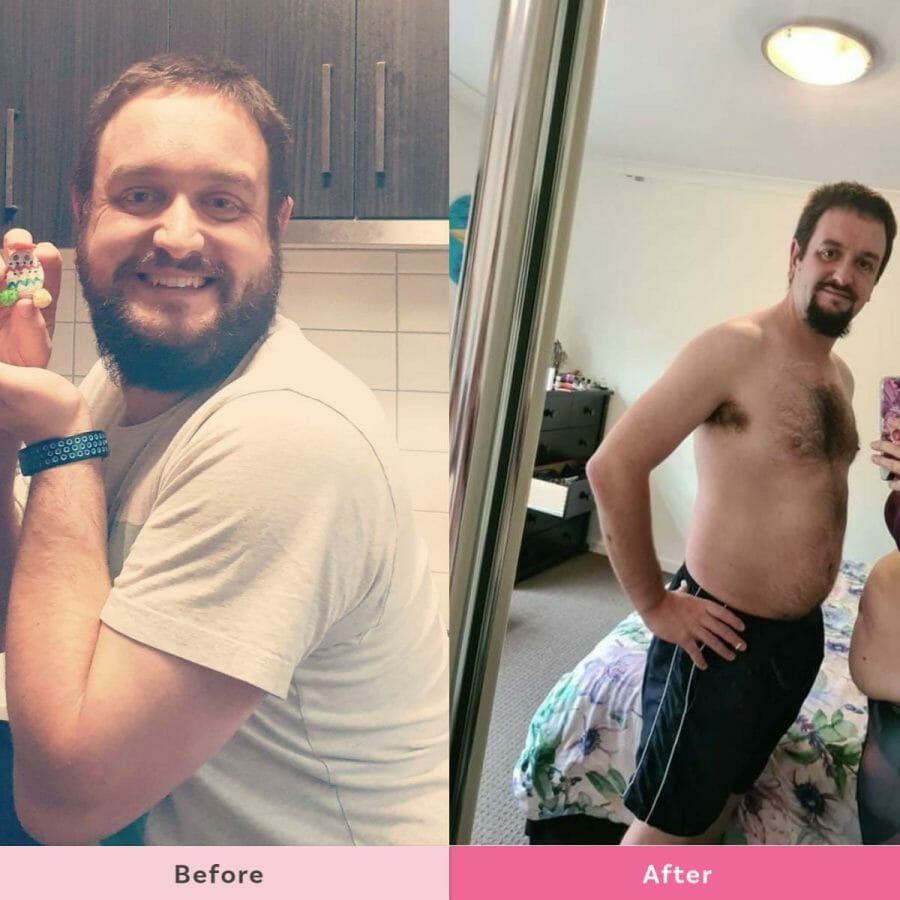 "Shorts that were too small for me last summer are now fitting again and some are already too big. My goal was to get away from the 100kg weight but now I'm away from it, I want to lose another 10kg."
Damien has incorporated The Healthy Man Meal Replacement into his healthy meal plan quite easily and enjoys a smoothie at least once a day.
"I have a Healthy Man Meal Replacement shake at least once a day for breakfast. I like putting some oats or coconut with them to add bulk to them. They're also a nice flavour.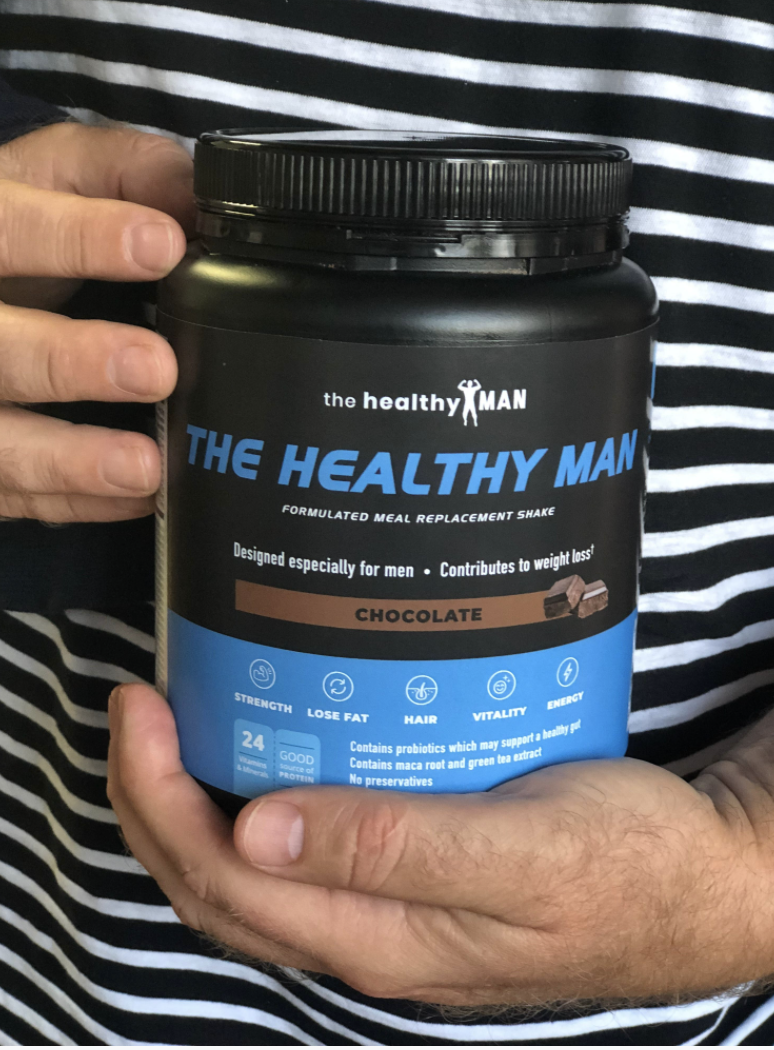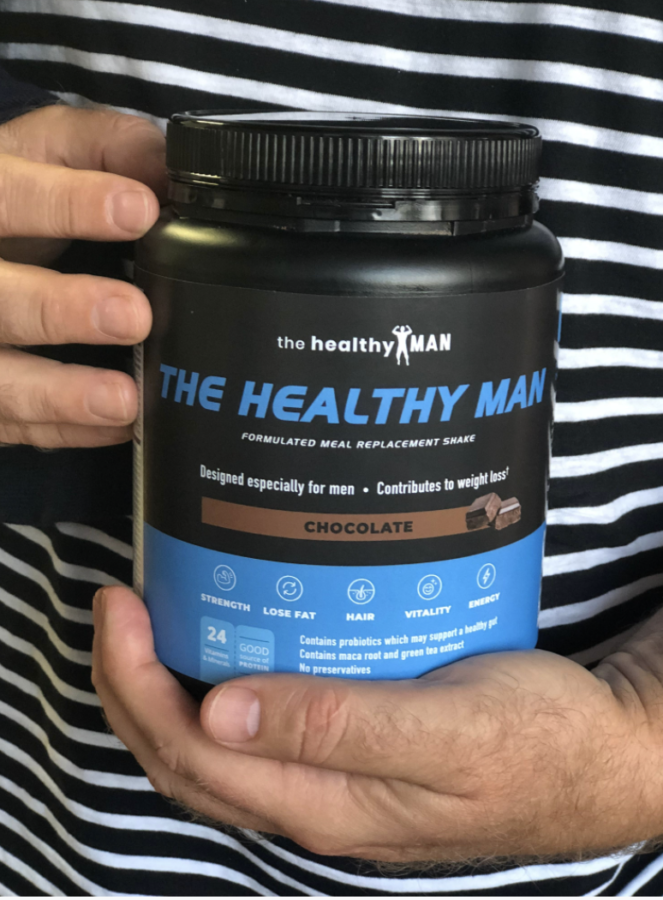 My go-to flavour is The Healthy Man Meal Replacement – Chocolate with milk, ice, frozen mango and desiccated coconut. I blend it into a thick milkshake and top it with nuts.
I like how they are so easy to make and have a great range of flavours."
Congratulations Shelley and Damien, and thank you for sharing your great results!
Join the 28 Day Weight Loss Challenge!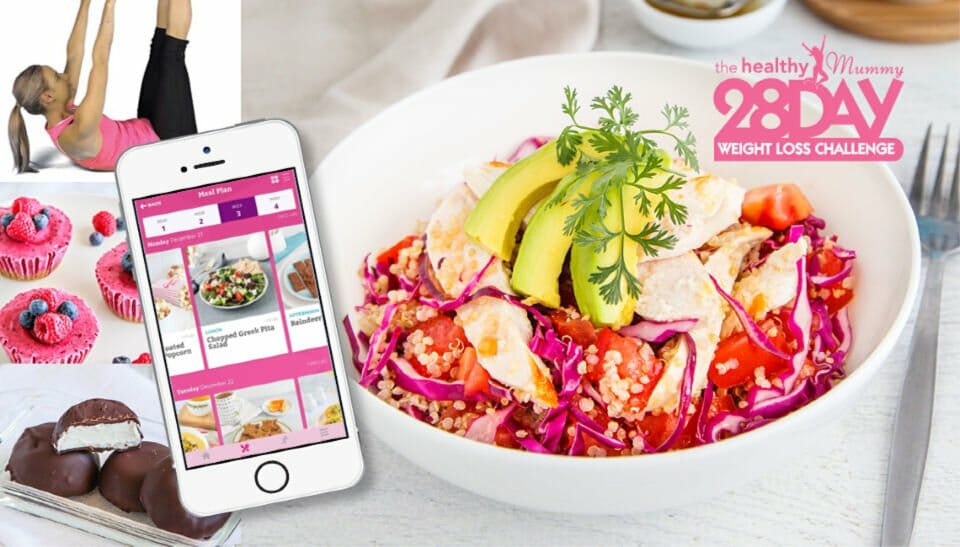 Want to lose weight but feel like you have NO TIME in your day to exercise and eat healthily? That's where the Healthy Mummy's 28 Day Weight Loss Challenge can help.

Our Challenge entails: 
28 days of at home exercise routines (no gym needed) – with video instruction
Customisable and breastfeeding friendly meal plans
Time-efficient exercises for busy mums – under 30 mins
Challenge combines Pilates exercises with interval and circuit training (HIIT)
Suitable for basic to advanced fitness levels.
Home to thousands of EASY-TO-MAKE recipes.
To find out more on the 28 Day Weight Loss Challenge click here.