Great Foods to help boost your immunity
Here are some foods for immunity as well as food groups which are incredibly important in a healthy eating diet as well as a diet high in immune fighting properties.
We all know how often sickness goes around the house with young kids. Here are some foods for immunity as well as food groups which are incredibly important in a healthy eating diet as well as a diet high in immune fighting properties.
A healthy diet is critical in maintaining a strong immune system. Below is a short but important list of immune boosting foods.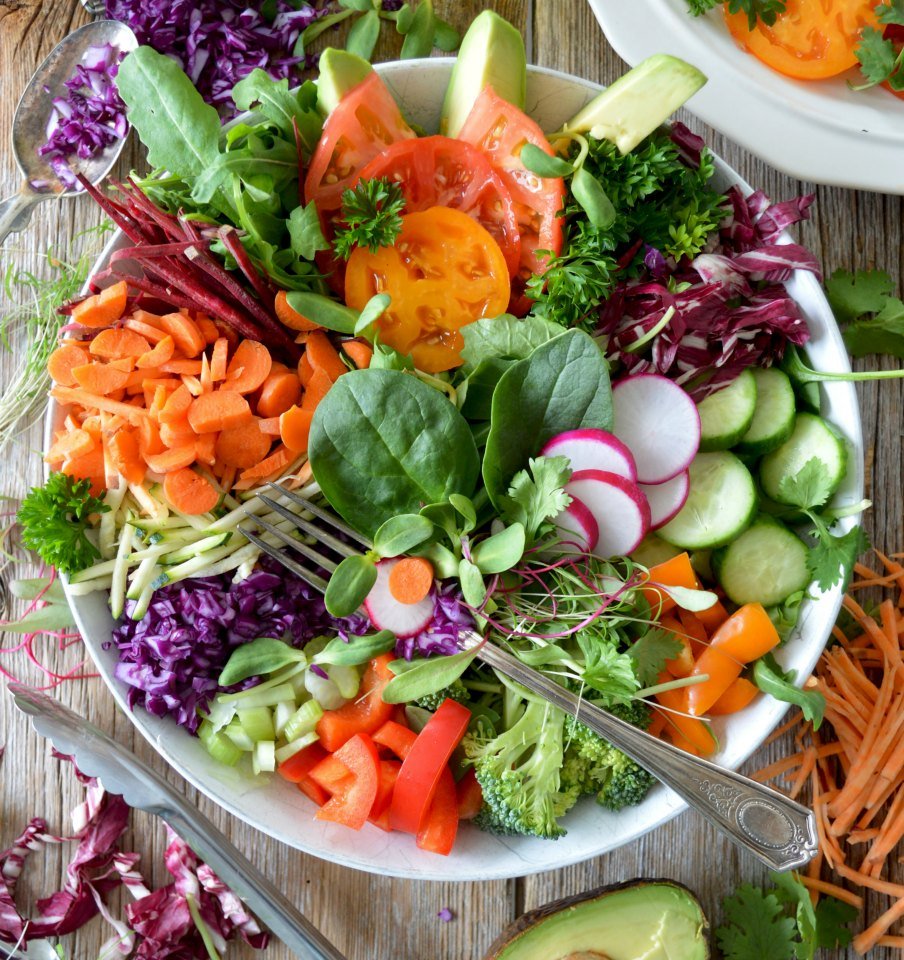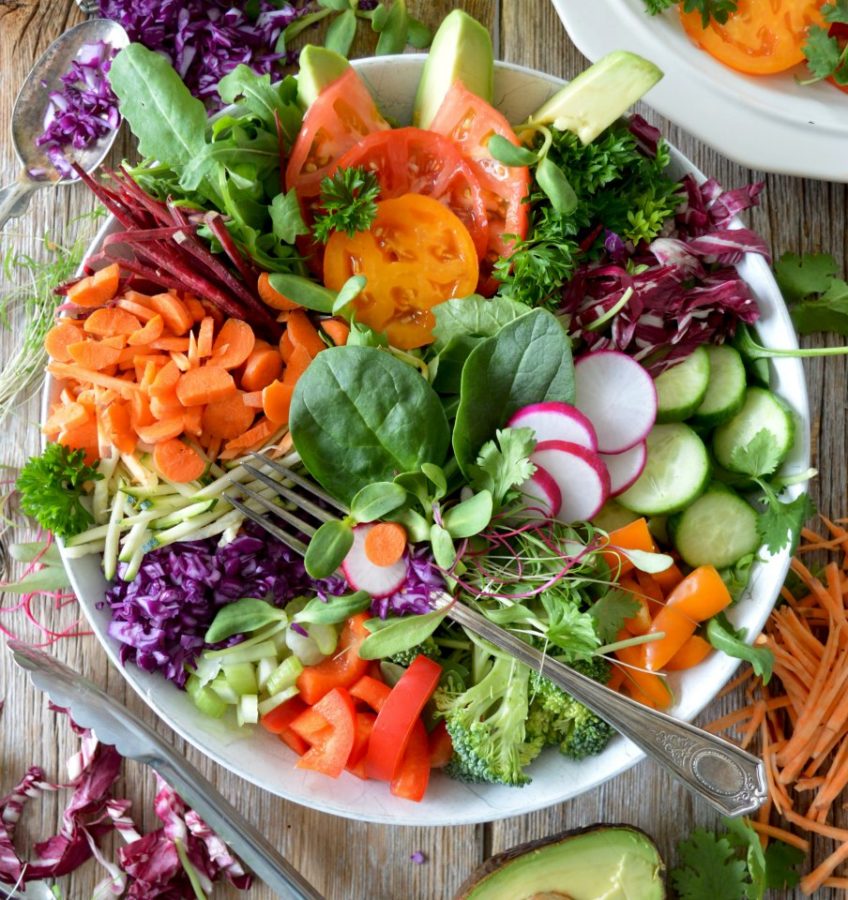 Some great foods for immunity
Please note that there are no 'quick fix' diets for the immune system. A healthy balanced diet is the most important tool and these are some food to include in your regular healthy eating plan.
Protein
Protein is absolutely central to the functioning of the immune system. Proteins make antibodies which fight against antigens and disease. Our Healthy Mummy Smoothie range is lovingly high in protein, so a big tick here.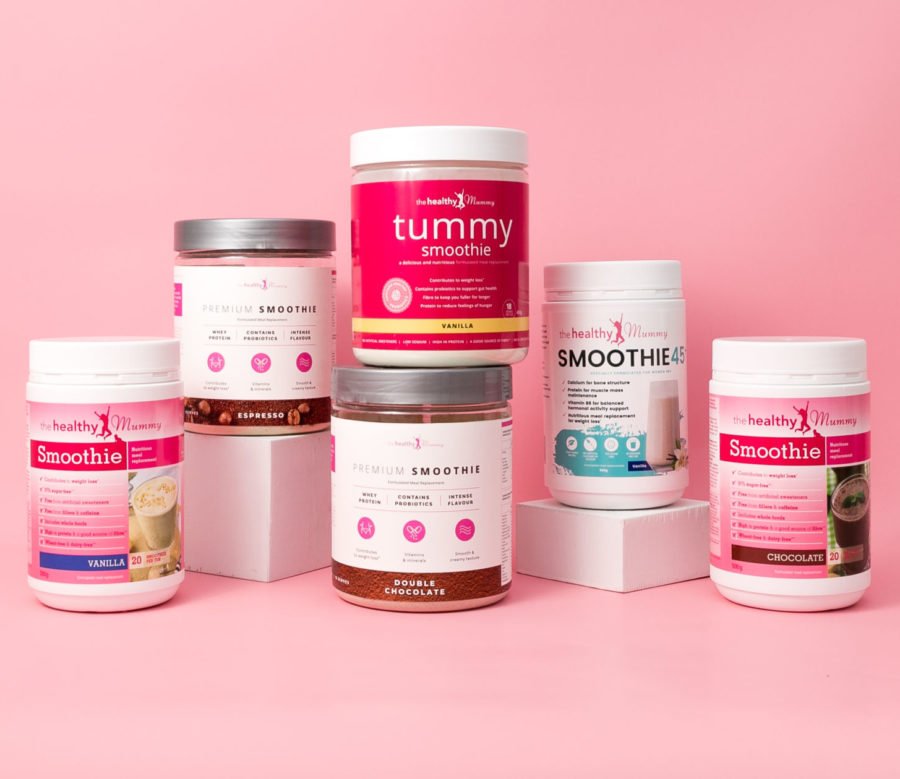 Omega 3 fatty acids
These fatty acids are important in controlling and reducing inflammation. They are also incredibly important for a pregnant and breastfeeding mother. Read more here.
Vitamin E
Vitamin E is part of the production of antibodies. Some foods which are high in vitamin E are nuts and seeds. These could be added to your smoothie through something like LSA (linseed, sunflower seed and almonds all ground up) or nut spread.
Vitamin A
This vitamin is key as reduces the incidence and severity of infectious disease as vitamin A help with the mucuous membrane. Milk, cheese, eggs, fish and liver are great sources of vitamin A so by having your smoothies you are definitely helping your vitamin A intake.
Zinc
Zinc is key to supporting your immune system. The foods which are high in zinc are not really smoothie ingredients but you can definitely include them in your evening meal. Seafood, meat, poultry, liver and eggs are great sources. Have a look at some recipes here.
Iron
Iron is required in the creation of B cells and T cells which are critical in fighting illness and resisting disease. Foods which are a good source of iron are red meat, legumes, tofu, green veggies and eggs. Again not many smoothie ingredients although you could add some kale or spinach in there!
Vitamin B12
A friend of mine recently told me how she had to get vitamin B injections after being ill all Winter. She finally got her bloods done by her doctor which revealed a deficiency. She is vegetarian, and although is generally aware of a healthy eating plan, had not been focusing on herself (she has two gorgeous kids).
It is so important to think about our diets so that we can keep well for not only ourselves but our children too.
Some foods high in vitamin B12 are red meats, legumes, almonds, canned fish and eggs.

Some other great foods for your immunity are:
Garlic
Ginger
Onions
Probiotics (think yoghurt. Add some to your Healthy Mummy Smoothie)
Antioxidants (think acai, blueberries, green tea)
Supercharge your Smoothie and give your Immunity a Boost!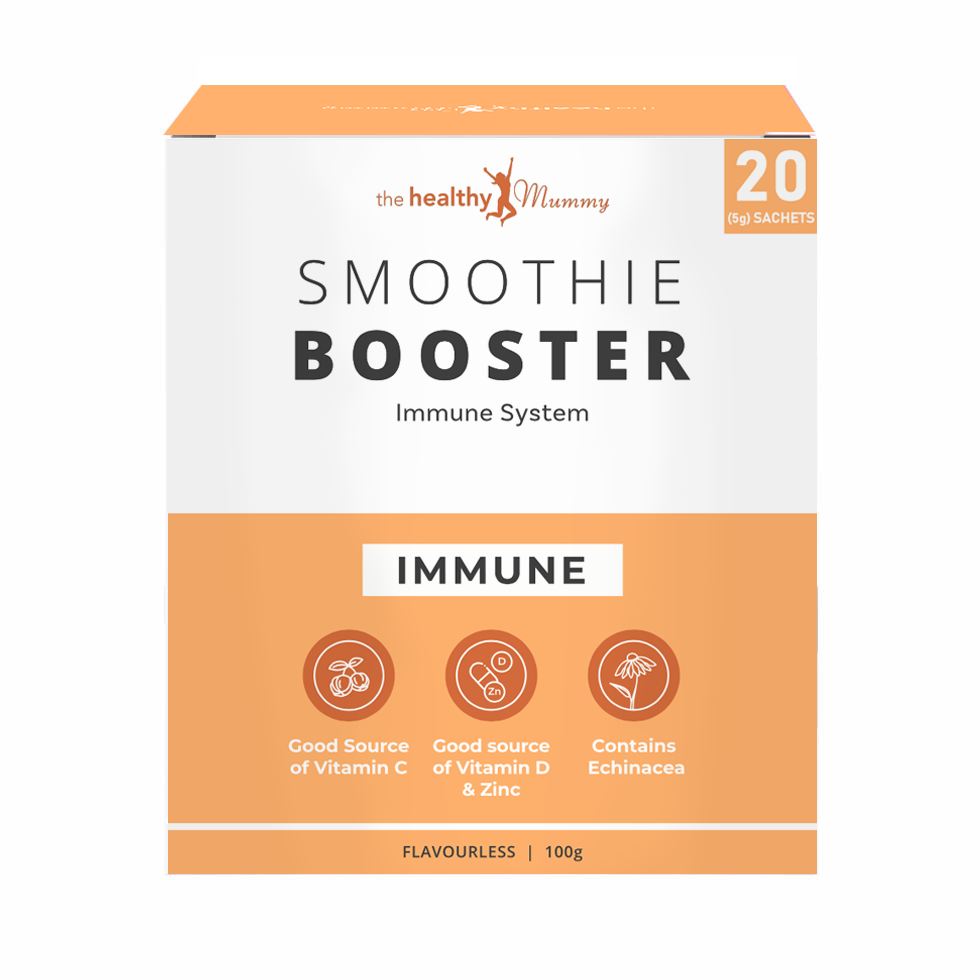 Add this flavourless and colourless supplement to your smoothie for add a boost for your immunity!
This great new product has been formulated with NATURAL and PLANT-BASED ingredients including Acerola Berry for Vitamin C, Mushroom for Vitamin D and Guava Leaf for Zinc. It will supercharge your smoothie, or can be added to water or even sprinkled over food.
Reasons to love the Immune Smoothie Booster?
20 individual 5g sachets to add to your daily smoothie, yoghurt, water or juice
Flavourless
Good source of Vitamin C
Vitamin D from Mushroom extract contributing to normal immune system function
Contains Echinacea
Zinc necessary for normal immune system function
Contains natural, sweet-tasting protein Thaumatin
No artificial colours, flavours or preservatives