FREE download – Healthy Kids Lunch Boxes eBook
This AMAZING Healthy Kids Lunch Boxes book has OVER 100 NUTRITIOUS and PORTABLE food ideas for your kids.
Another school year is just around the corner, which can only mean one thing… kids' lunch boxes.
That's right, they need to be packed EVERY SINGLE DAY of the school week, and if you're a parent, you'll know that they can be a tricky task to manage.
That's why we put together our amazing Healthy Kids Lunch Boxes ebook, which is packed with recipes that are sure to get the thumbs up from the little people in your life.
How to keep your child's lunch box healthy
When it comes to your child's lunch box, it's easy to find yourself pestered into buying the pre-packaged snacks that are advertised on children's TV programs.
But if you are following a healthy eating plan in order to lose weight, you've probably cottoned onto the fact that most of them are not very healthy.
And if you look at the ingredients list, you'll find that many contain large amounts of sugar and plenty of other less-than-healthy ingredients that you'd never put in a homemade version.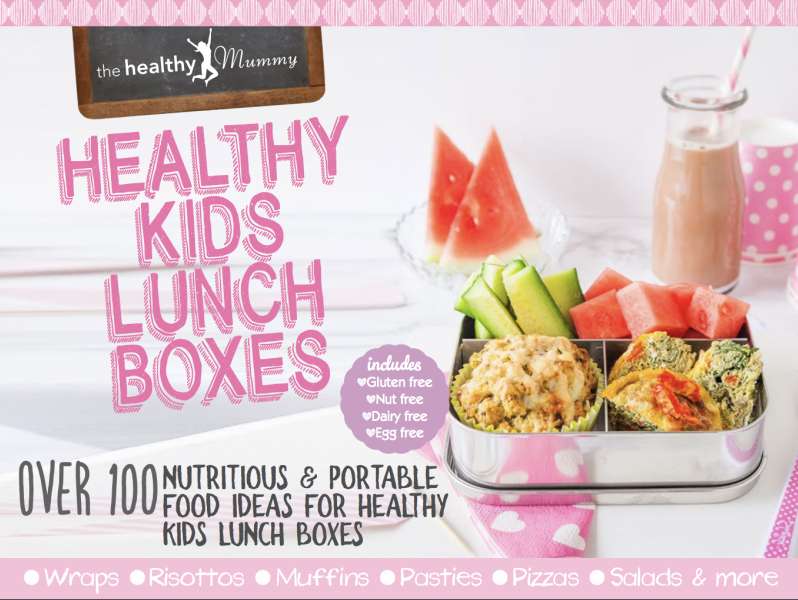 Lunch box snacks that should be AVOIDED
Peanut butter and nuts aren't the only things you should avoid putting in your child's lunch box.
It turns out there are more snacks that schools are asking mums to add to the banned list.
A school lunch box can potentially make up to 30-50% of our child's daily food intake.
According to a study, most parents are not quite getting it right when it comes to healthy school lunches. This ebook will take you through what you should and shouldn't put into your little one's lunch box.
Find out how to pack for hot Australian weather.
Kids are at risk of developing tummy bugs due to badly packed lunch boxes, say experts.
Food left at room temperature for a few hours could cause bacteria to double in a short space of time.
Parents are being advised to prepare their child's lunch first thing in the morning or the night before and no earlier.
To download your FREE copy simply enter your details below