After losing 5kgs in just 8 weeks of joining The Healthy Mummy, Jodie's confidence is blossoming
In the first 8 weeks of signing up to the 28 Day Weight Loss Challenge, Jodie is thrilled with her results.
Jodie Wells admits that having spent plenty of money on lots of different weight loss plans over the years, she was initially reluctant to try The Healthy Mummy, even though a family member had lots of success through it.
She says, "I couldn't bring myself to do yet another weight loss program and spend more money I couldn't afford for it to not work. …..Oh how I was wrong."
In the first 8 weeks of signing up to the 28 Day Weight Loss Challenge, Jodie is thrilled with her results. Not only has she dropped 5 kilos and multiple cms, she is feeling physically and mentally amazing and says she is NEVER looking back!
The 8 week Challenge starts 23rd May 2022. Find out all about it and how to join here!
See her story below
All About Jodie
Jodie Wells is 33 years old and mum to 3 sons, aged 14,11 and 9. They live in Drouin in Victoria.
Jodie reveals that she has always been on the bigger side of weight her whole life, which has led to mental, physical and emotional challenges. Her three children all have disabilities which has led to further stress and weight gain.
"Two of my children have ADHD and one has a rare genetic disorder. Having a son with a rare disability condition means lots of hospital, specialist appointment and has had to have 7 surgeries over his life, he's 9yrs old."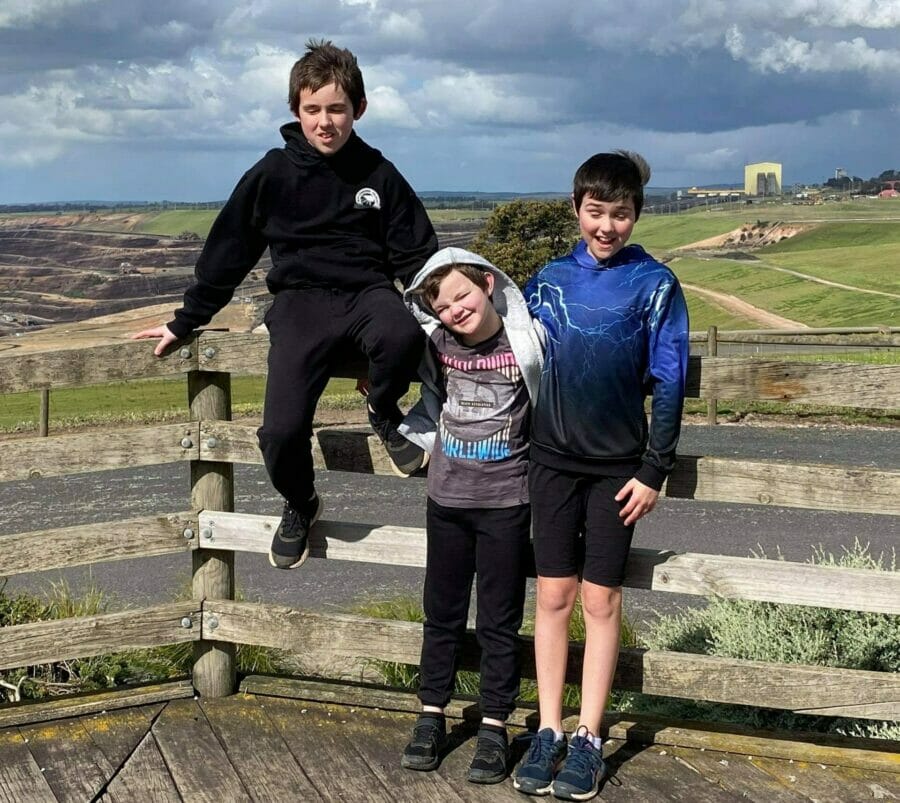 "The stress from all this, I turned to food, emotional eating, eating lots of sugar foods to help keep me awake and take away drive through for the convenience. My weight kept creeping up, I became so depressed, my confidence was at a all time low, I was tired all the time, never wanting to get out of bed and couldn't maintain a full day of mum life with out a nanny nap during the day."
"I knew something had to change, the day I stepped on the scales and seeing 100kg, I was shocked I let myself get like that, but that was the moment I knew something had to change."
"I tried every weight loss tool, you name it I did it!"
Jodie tried lots of different weight loss plans, including books, shakes, pills, patches with little success.
"Nothing worked, absolutely nothing. I was more depressed mentally, I was put on medication to help my depression, which then more weight was put on."
Around 5 years ago, Jodie did manage to lose 15 kilos by doing a challenge at her local gym but being very restrictive she wasn't able to stick to it and soon went back to her old habits.
Finding the right program
Jodie became aware of the Healthy Mummy program when her sister in law joined a few years ago. Despite her having some amazing results, Jodie couldn't face starting another program.
"I really wanted that too but I couldn't bring my self to do yet another weight loss program and spend more money I couldn't afford for it to not work. Oh how I was wrong."
Two months ago, Jodie eventually took the plunge and joined the Healthy Mummy's 28 Day Weight Loss Challenge. She is blown away by the changes she has seen.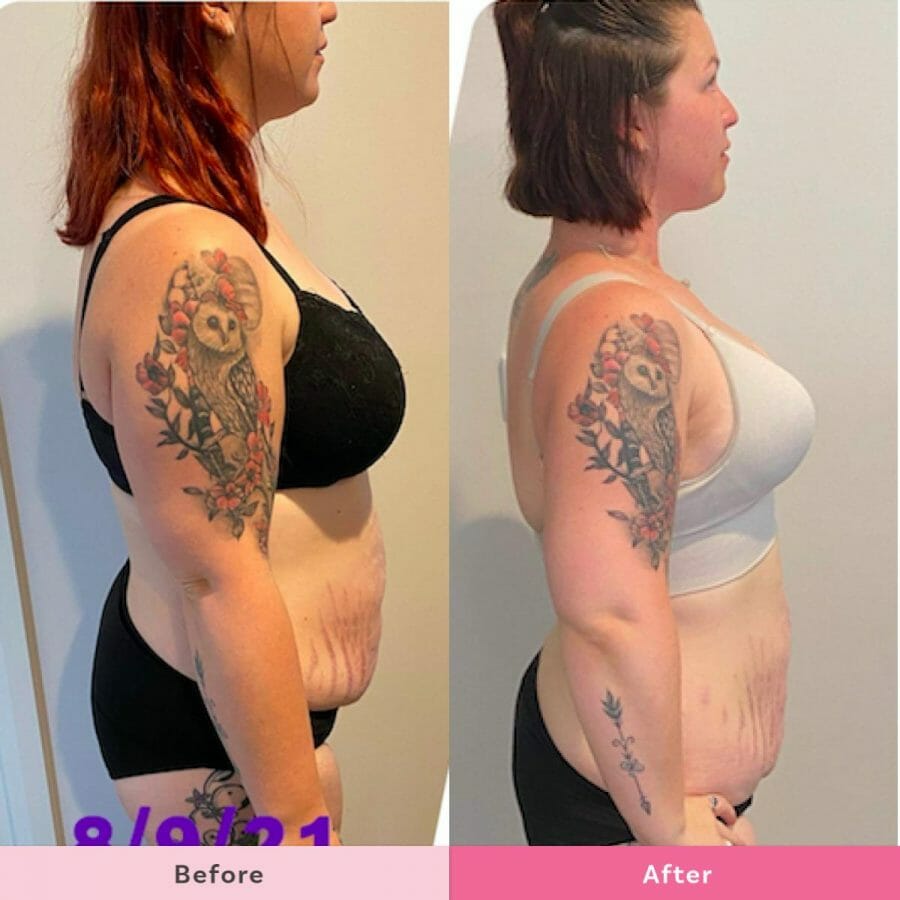 "Well what can I say, I said yes, yes to new chapter of my life, yes to trying new things, yes to results, results that ACTUALLY work. I never thought I could be this happy and healthy again, I have been a healthy mummy member for 2months and I'm NEVER looking back, I have lost 5kg and multiple cm using healthy mummy, total of 20kg over 5 years."
Not only has Jodie succeeded in losing weight, she can't believe the changes in her overall health.
"My blood counts are right where they should be, I do not have low iron anymore, I'm sleeping so much better, Im actually a morning person now, I only lay in bed at night and never during the day, I have soooo much more energy to play football with my boys, I'm not as stressed about thing like I use to be, and better yet I am not taking any medication at all any more. Yes !!"
"My days are planned, I meal prep, I cook everything using the Healthy Mummy App."
Jodie's Day on a plate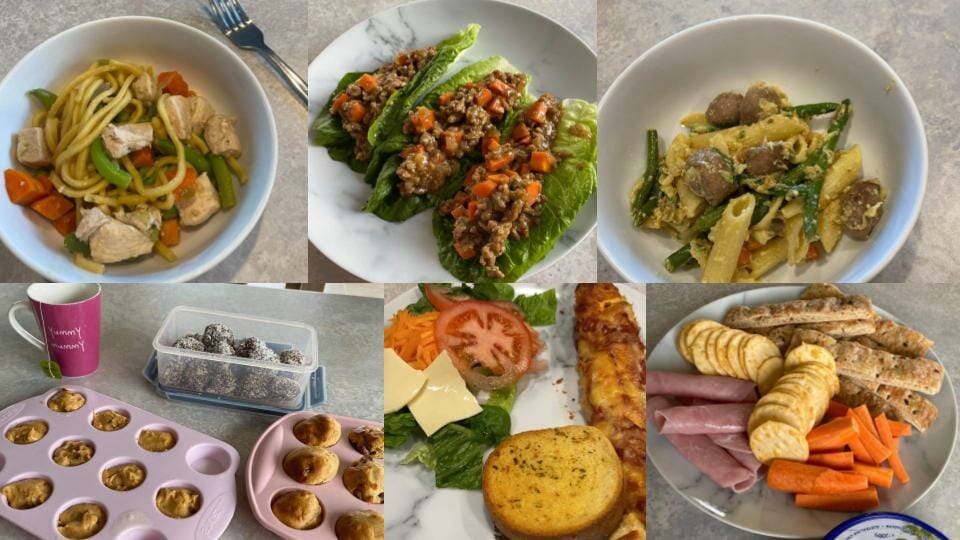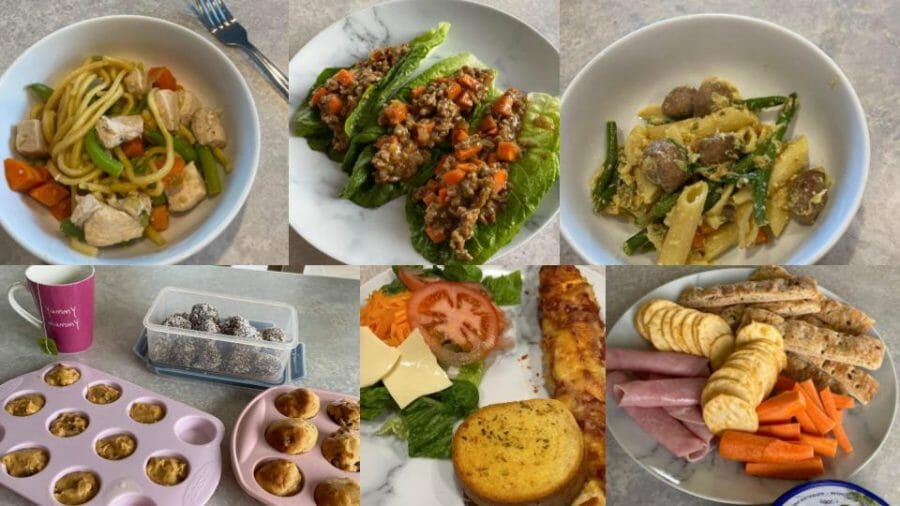 Breakfast:  fruit smoothie, vanilla tummy smoothie, Healthy Mummy protein and water,
Snack:– veggie sticks, zucchini, mushroom muffins, green tea
Lunch:– banana smoothie, chocolate Tummy Smoothie, Healthy Mummy protein, oats, water
Snack:- Veg muffins, green tea
Dinner:- Is always different, always use the app to fine high nutrition, protein dinner, and even better my whole family love the dinners.
Favourite Healthy Mummy Products
"My favourite products are definitely the tummy and premium smoothie and without a doubt and the skin care range, I use the body sculpting lotion every day, I have started using the revive oil and night cream. Wow, my face is soo smooth and glowing. I can not rave about the skin products enough, I have a wish list of the products I would love to try."
Jodie has little doubt what has led to her weight loss success, and that's a change in her focus and mindset.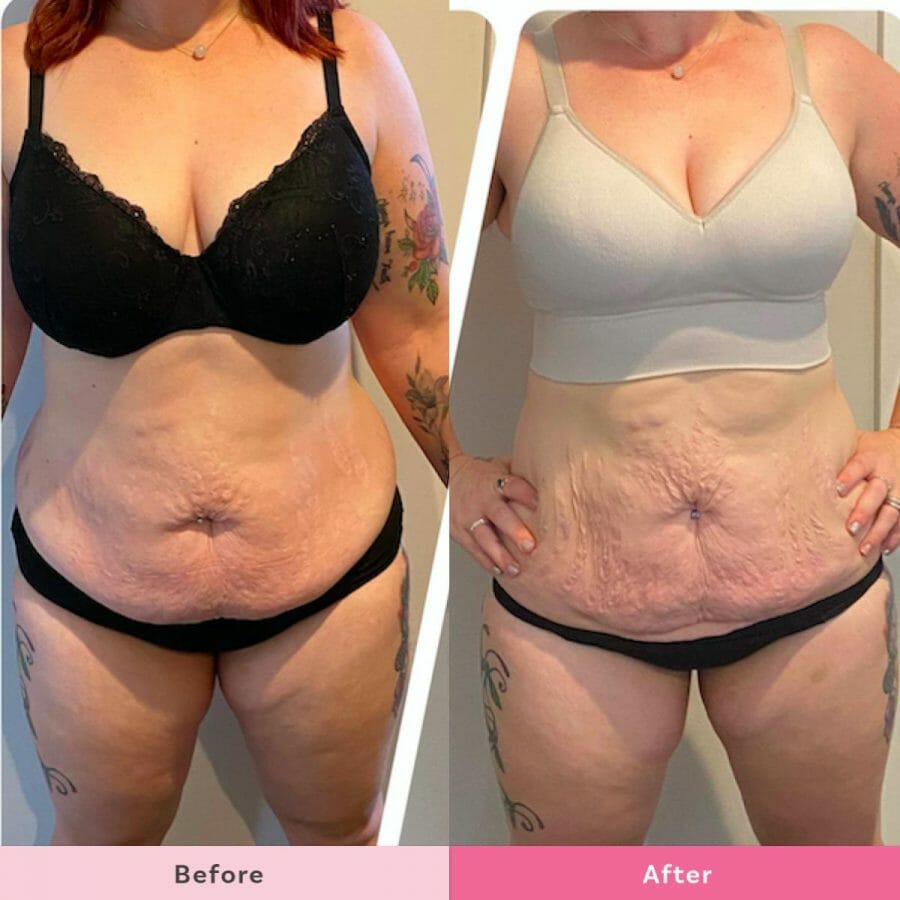 "I could not have done anything without the right mind set. Consistency is the key, staying consistent and as much on track as possible really does help. And listen to my body and my bodies needs, if my body needs a rest day, I give it one but straight back on top the next day."
"My pledge is to lose 10kg, be the best I can be, stay focused, try new things, enjoy life and my family."
Jodie's Advice
Be happy
Be healthy
Be yourself
"Have your protein, drink ur water, water, water, water.
If I can do it, you can too !!"
Join Jodie on the 28 Day Weight Loss Challenge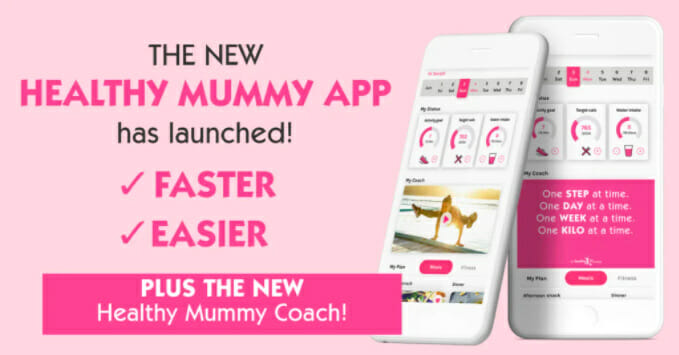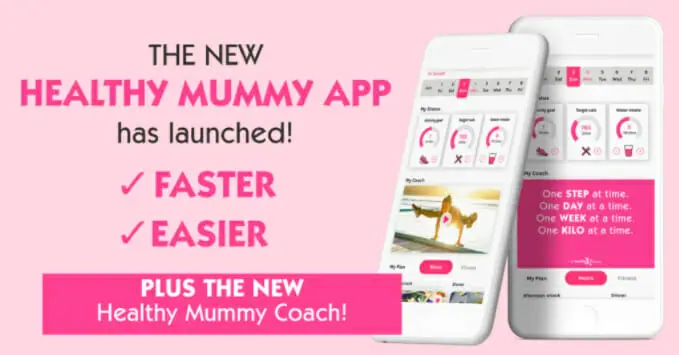 Want to shift your baby weight but feel like you have NO TIME in your day to exercise and eat healthily? That's where the Healthy Mummy's 28 Day Weight Loss Challenge can help.

Our Challenge entails: 
28 days of at home exercise routines (no gym needed) – with video instruction
Customisable and breastfeeding friendly meal plans
Time-efficient exercises for busy mums – under 30 mins
Challenge combines Pilates exercises with interval and circuit training (HIIT)
Suitable for basic to advanced fitness levels.
Home to thousands of EASY-TO-MAKE recipes.
To find out more on the 28 Day Weight Loss Challenge click here.