How Julie managed to keep her diabetes levels down by losing over 8kg in 8 weeks
Julie Guirguis has lost 8.8kg in just eight week by following the 8 week challenge as part of the 28 Day Weight Loss Challenge.
Julie Guirguis has lost 8.8kg in just eight weeks by following the 28 Day Weight Loss Challenge.
But best of all, her diabetic HBA1C levels are almost normal in just that time. INCREDIBLE!
8 weeks is a great time frame to get REAL RESULTS! The 8 week challenge starts  May 23rd 2022! Find out all about it and how to join here
"I am married and have two stepsons who are 21 and 19. I have had six miscarriages which has contributed to my weight," she says.
"Every time I miscarry I fall into a dark hole and spiral out of control. I eat whatever I like all the while knowing I am diabetic and how this is hurting me. This is how I have coped with the guilt and loss every single time."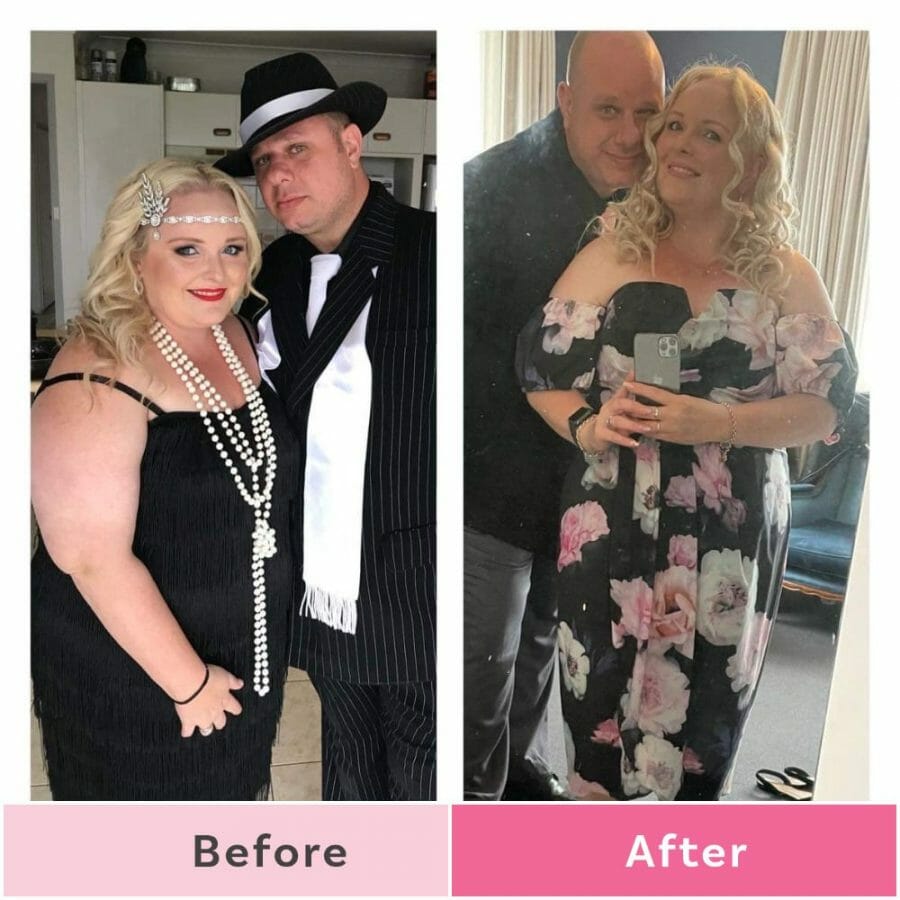 How Julie was able to lose nearly 9kg and keep her diabetes at bay
Thankfully, Julie has been able to turn things around after she was told to lose 10kg to improve her egg quality.
"I have always been overweight so that's not the only reason for my weight issues. It is also poor food choices over many years," she says.
"I had a miscarriage and was told I should loose 10 kilos as it improves egg quality. Hearing that straight after loosing my baby didn't really help at the time.
"In June, I went back into the dark place again and finally in October I decided to join The Healthy Mummy and make some changes in my life."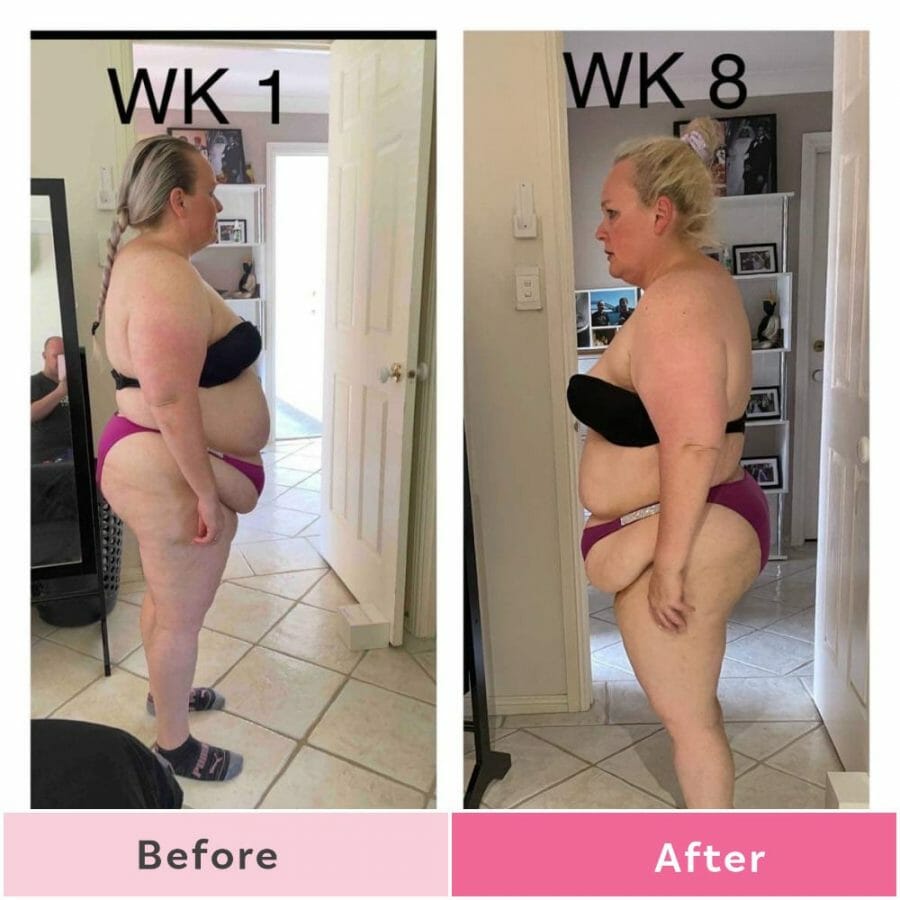 Incredibly, Julie says this is the most weight she has ever lost when trying to lose weight.
"Nothing has ever worked for me before and I have tried soo many things. So far I feel energised and I'm excited to come home and do my workouts," she says.
"I have a small gym set up at home because I don't feel comfortable going to the gym. The biggest health benefit so far in such a short period of time which I am super excited about is my HBA1C!
"I have brought it down from 7.2 to 6.5 before joining The Healthy Mummy, and I just got it checked again and it is now 5.8!!! To say I'm excited is an under statement. This should also help my next pregnancy journey."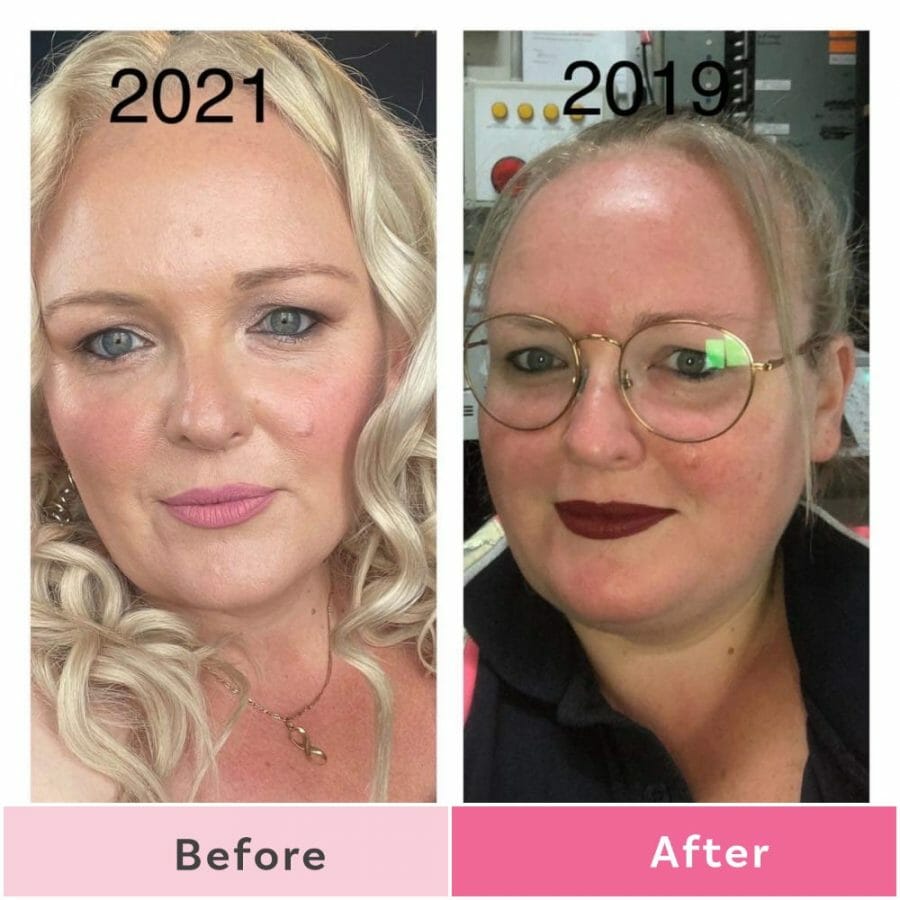 It was a slow burner for Julie, as she says at first she didn't see any results.
"Initially, I couldn't see any results, but I felt my clothes getting looser. I did take progress photos. I compared week 1 with the current week each week to see if I could see any changes," she says.
"This helped me immensely because 3 weeks in a row I only lost 300 grams and that was upsetting me. I know a loss is a loss and I should be happy. This is where previously I would give you and think it isn't working. The photos made the world of difference."
 "I also took measurements and could see I was losing centimetres even though the scales weren't moving much."
In fact, Julie says it has made her stronger and more determined to see this through.
"I have never lasted this long trying to lose weight because I would easily be disheartened. I was told my diabetes was the cause of my first 3 miscarriage's (after the 3rd one)," she says.
"I then started checking my sugar….  it was relatively high (10-14) which is not good. I managed to keep the sugar under control when pregnant after I was told this, but to maintain a healthy pregnancy. I have since been told I need to have it under control for about three months prior to conceiving.
"My specialist told me a normal person without diabetes HBA1C is 5.6 and mine is 5.8! Maybe if I keep doing what I am doing I may just lose my diabetes. That would be amazing!"
Julie follows the low carb diet plan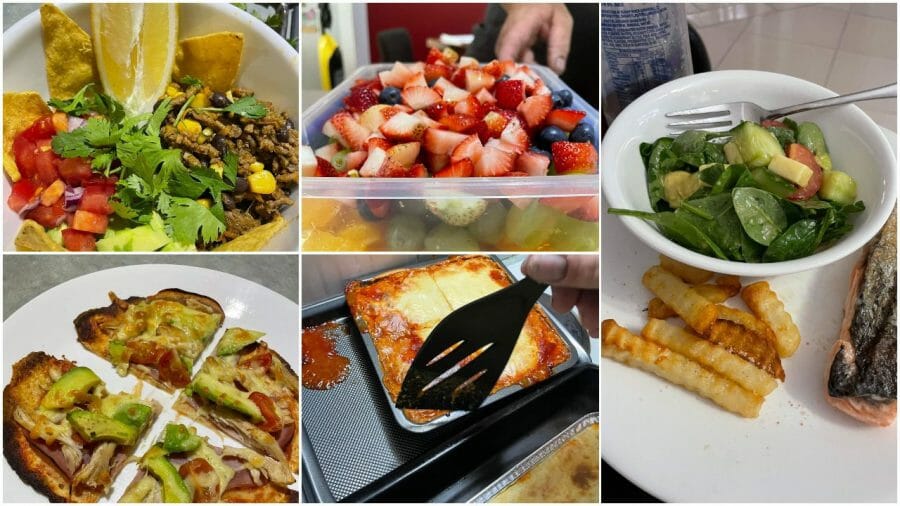 To keep her diabetes under control, Julie follows the low carb meal diet plan.
"I do look at other options and substitute if there is carbs. I'm trying to think smarter about meal planning for myself. I look at it as clean eating," she says.
"I don't buy chocolate and snacks anymore. I make everything from scratch. I also eat fruit which I didn't as I thought it would sugar, but it has made it so much better.
"Better nutritional options that are quick and easy if I'm in a rush. I also make The Healthy Mummy chocolate brownie  biscuits which I absolutely love. They are a hit in my house."
What a day on a plate looks like for Julie
Breakfast: Healthy Mummy smoothie. I have 1/2 to 1 cup of almond milk, 1/4 cup egg whites, 1 cup water and a banana. Sometimes I add in peanut butter powder.
On weekends, I eat breakfast with my husband. We generally have smoked salmon or bacon with eggs and avocado or a wholemeal muffin with bacon and eggs. Something healthy but delicious.
Snacks: A piece of fruit or HM chocolate brownie cookies or Healthy Mummy Pesto, spinach and Ricotta rolls (yum!)
Lunch: Is generally a salad with protein or corn cakes with salad and protein or if I'm busy I will have another Healthy Mummy smoothie.
Dinner: I chose something from the The Healthy Mummy app and try new things so I don't get board. I get board easily and tend to fall off the ban wagon. This is generally low carb. I do eat carbs if I feel like it but I limit them and don't over indulge.
Dessert: I don't normally do just because I'm not hungry.
Workouts: I like the 10 minute HM workouts. There are soo convenient and the time goes super fast. I hurt my knee though from walking on a very high incline so I have been doing flat walks as I can't kneel on my knee. Once it has healed I will be doing more workouts on the app.
"My favourite side dish is the Cauliflower Parmigiana. My reason for this one is my stepson (19 year old) hates cauliflower, but this one has converted him!!
"Choc mint creams, Weet-Bix slices, low carb dinners are all hits for me and my family. The guys love the different foods they are trying too.
"My 19 year old stepson has been training since the beginning of last lockdown and is happy we are all eating healthy as a family."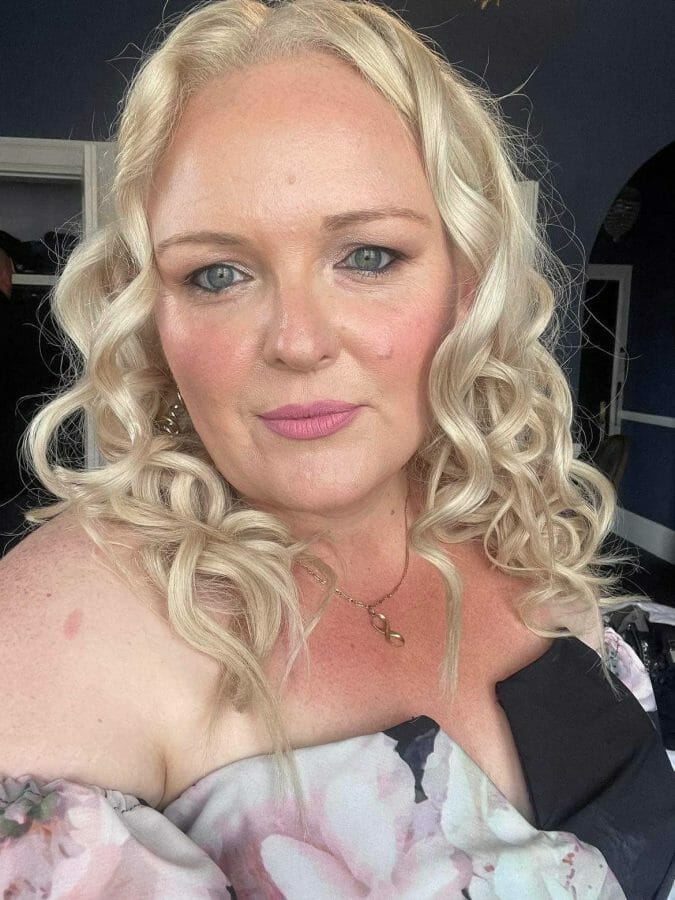 Julie's tips for success
1. Be Consistent/ show up
I hear this all the time and I have listened and I make sure I show up even if I really don't feel like it.  If I have a bad day it doesn't mean tomorrow will be the Same.  I start again.
2. Plan ahead
I do a list of meals for the week and shop accordingly to avoid buying takeaway during the week. Friday nights we have takeaway, but I choose healthy options.
I don't restrict myself to nothing bad. If my husband gets a side of chips I will have a few. This was my biggest weekness not so long ago. Now I control it.
3. Exercise and drink water
4. Start slowly and know this is a journey / marathon not a sprint
Something that took me a long time to come to terms with personally. I wanted results today not in a few weeks or a few months. The weight didn't come on over night so it won't come off over night (as amazing as that would be lol).
"I just wanted to mention without The Healthy Mummy, I wouldn't be where I am right now. The support of the group is absolutely amazing. I am so happy I made the move to join finally and go on my own journey," Julie adds.
"Not only am I seeing other success stories I am starting my own. I absolutely love the The Healthy Mummy group."