"I'm happy and loving life again" says mum who has lost 6kg during COVID
Mum Mish Mason had weight loss success with The Healthy Mummy when she got to her goal weight of 69kg but then she had a tough year. But with the help of 28 Day Challenge and The Healthy Mummy Community she has successfully lost 6kg during COVID.
The journey to a new healthy lifestyle often gets disrupted by life's challenges and 2020 has thrown us all a few more challenges than we usually face. For mum Mish Mason who had tremendous success with The Healthy Mummy, losing 27 kilos and reaching her goal weight of 69 kilos, when COVID and 2020 got her a little off-track she knew where to turn to get back on.
Not only did Mish lose 6 kilos in 17 weeks whilst dealing with COVID lockdowns and homeschooling she also made over her mental health and feels healthier and happier than ever. Read her story below.
"I'm happy and loving life again."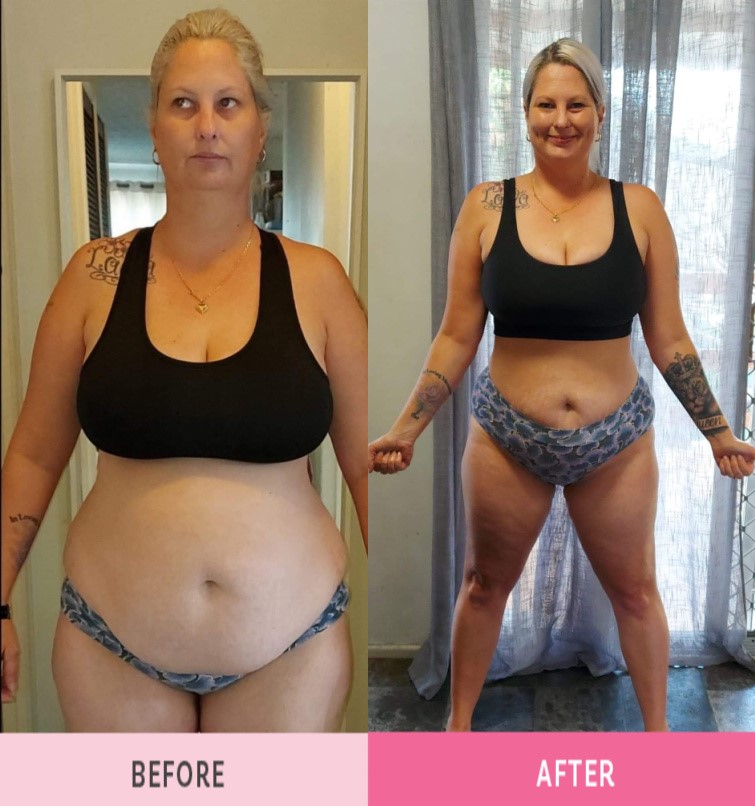 A year that hit her hard forced this mum to get back on track
Mish loves her kids and her life, but she has had a hard year this year which made her fall off the weight loss wagon. Knowing the success she had on The Healthy Mummy previously, Mish knew what to do.
"I am 37 years old I have 3 children 20, 10, and 7,  I also have a stepdaughter age 6 and I'm also a grandmother.
I'm from Brisbane QLD."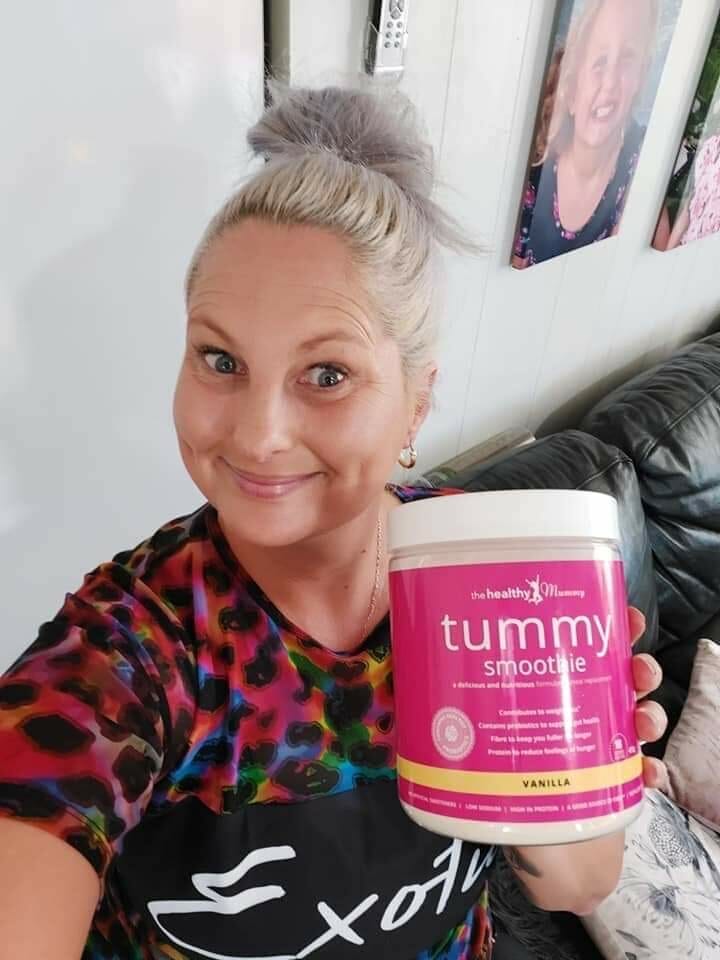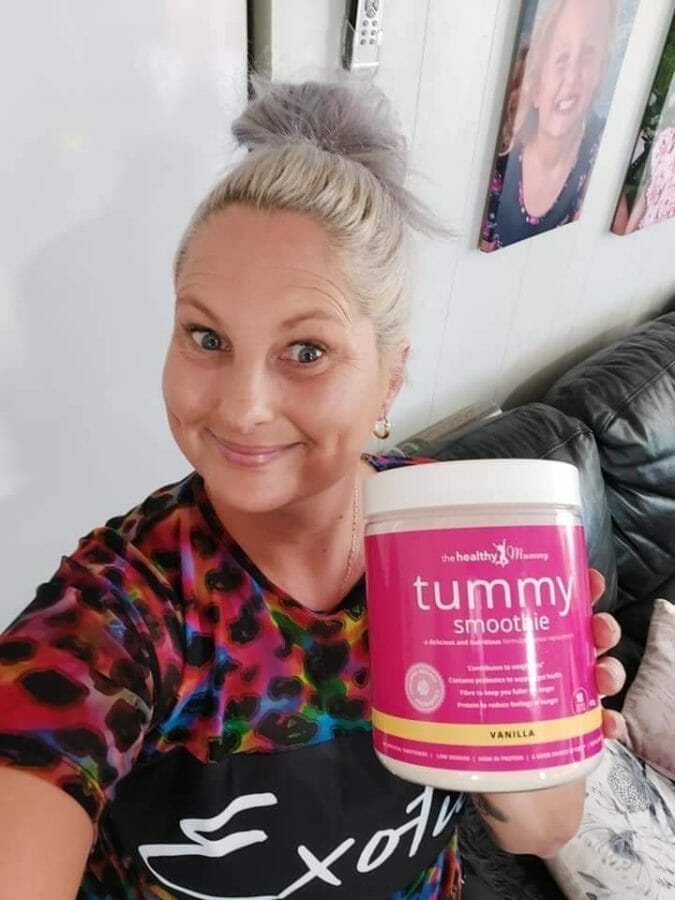 Mish got some great results when she first joined The Healthy Mummy reaching her goal weight of 69 kilos, but then life threw some curveballs that took her off track.
"I have been with The Healthy Mummy now for 5 years. This is my second journey, my first journey I lost 27 kilos.
Unfortunately in the last year I had some horrible things happen, this year has been the hardest with family loss, a traumatic miscarriage, my mum having cancer and I fell into a bad depression, I ate my emotions and slept all day.
I woke up one morning and said, that's enough my kids need me."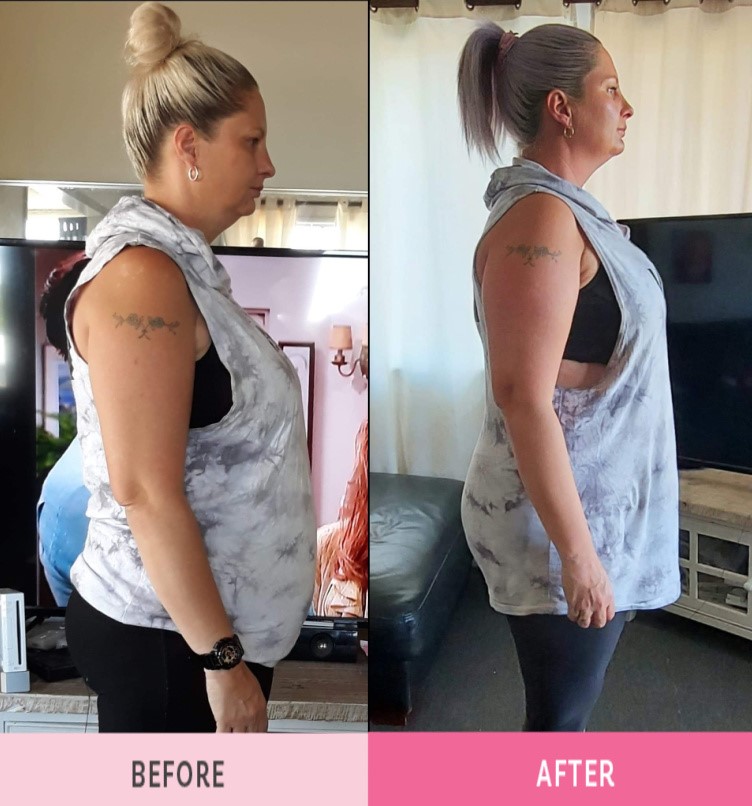 She knew exactly what she needed to do in order to get back on track, so Mish jumped back into the 28 Day Weight Loss Challenge.
"I jumped straight back into The Healthy Mummy for my second journey.
That was 17 weeks ago and today my mental health has been the best its been in a long time, I'm happy and loving life again.
I have lost 6 kilos and 9 inches off my belly area."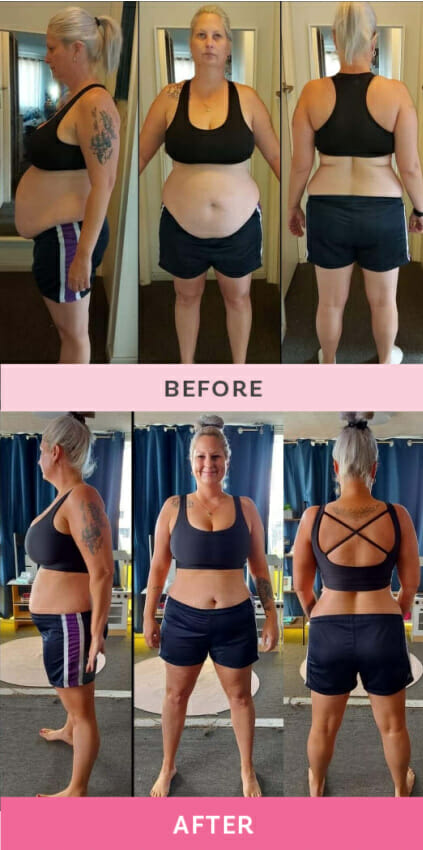 Despite the difficulties of COVID lockdowns and homeschooling her kids, she always made sure to keep moving no matter what!
"I walk and jog 5 to 6 days a week on my treadmill, I also do 30 squats a day all in the comfort of my own home.
In my 17 weeks, it hasn't been easy with COVID lockdowns and homeschooling making it even harder.
I made sure I could get meals that I could freeze. I even bought a second-hand Wii fit and dance games to keep me moving."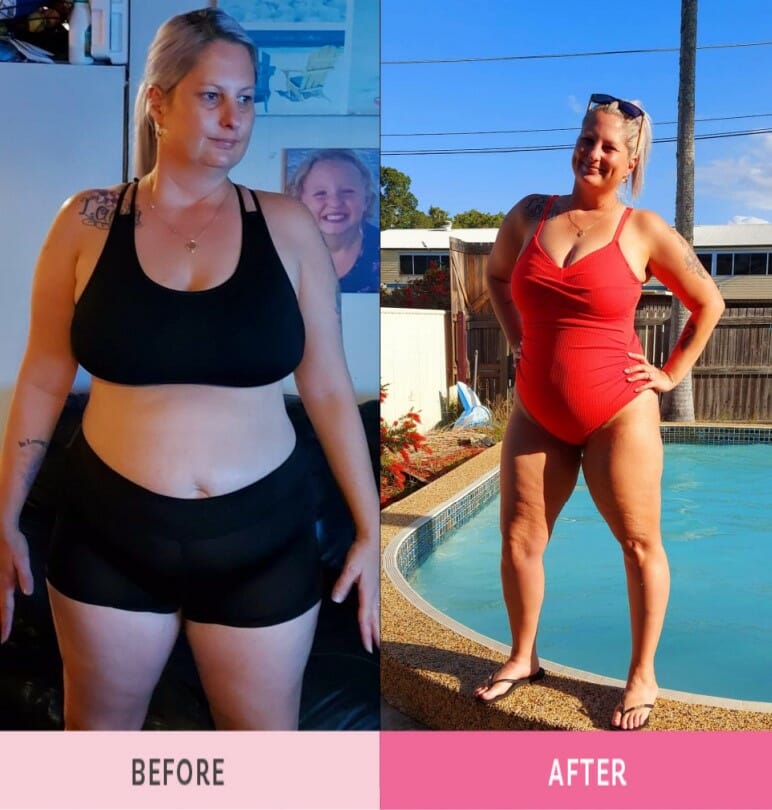 Mish's best tips for other mums
If you feel like giving up remember why you started and your reason why.
Please do not only rely on the scales they can be very disheartening at times.
Focus on other things like your measurements, mental health and energy levels.
Remember to take progress pictures.
If you're anything like me and are always rushed for time, make time to meal prep! It's key to staying on track.
Get your hands on some smoothies –  my favourite is the tummy smoothie.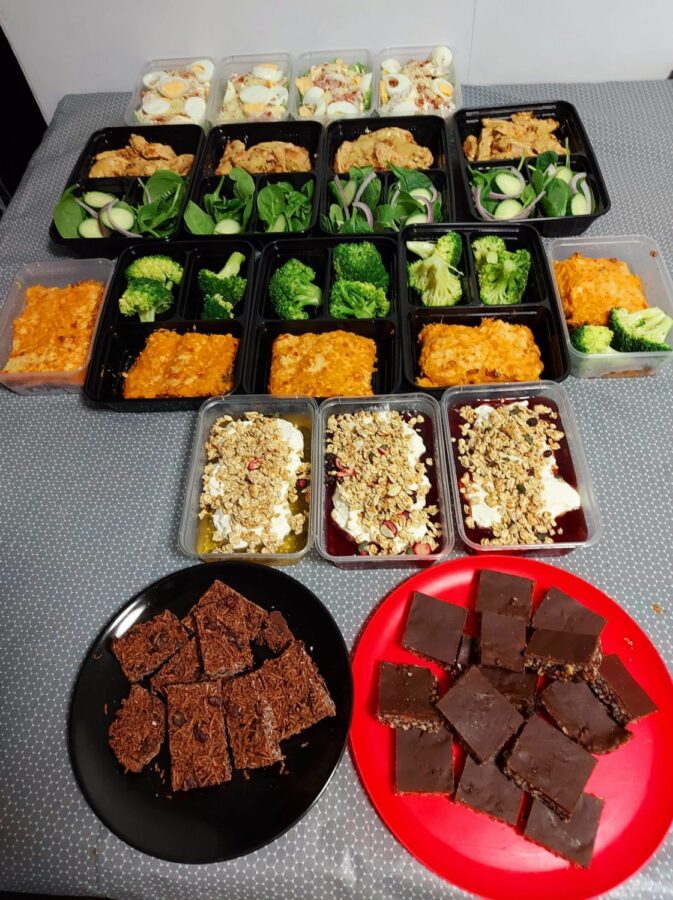 Mish says to stay on track make sure you don't skip meals and lean on the support of The Healthy Mummy community.
"I follow all the 28 Day Challenge meals I never skip meals.
The Healthy Mummy community has helped me in so many ways the support is amazing the encouragement is awesome and keeps me motivated to achieve my goals."
Join the 28 Day Weight Loss Challenge!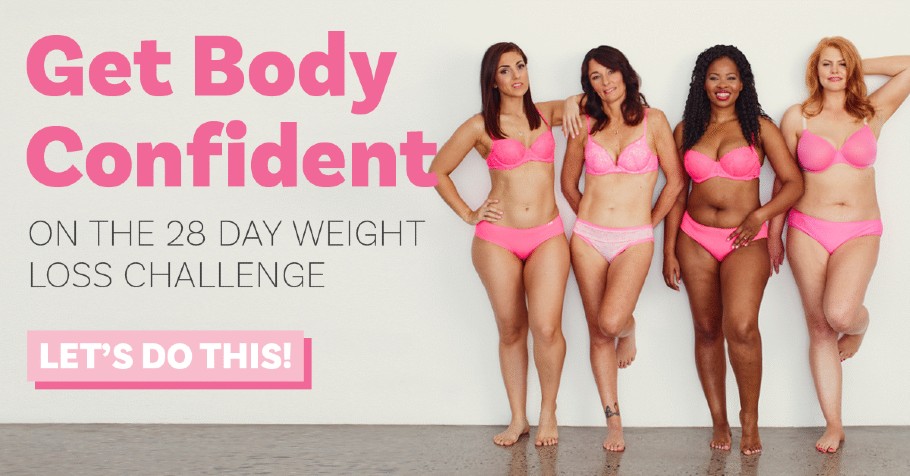 If you are interested in kickstarting your weight loss and want to improve your energy – not to mention – improve your overall health and wellbeing – our 28 Day Weight Loss Challenge is an awesome program to check out. 
Our 28 Day Weight Loss Challenge includes:
28 days of at home exercise routines (no gym needed) – with video instruction
Customisable and breastfeeding friendly meal plans (including a 7 day cleanse)
Time-efficient exercises for busy mums – under 30 mins
Challenge combines Pilates exercises with interval and circuit training (HIIT)
Suitable for basic to advanced fitness levels
Home to thousands of EASY-TO-MAKE recipes!
Get DAILY support from tens of thousands of mums on the Challenge with you
To learn more about our 28 DAY WEIGHT LOSS CHALLENGE CLICK HERE or PURCHASE SMOOTHIES HERE.