Healthier ANZAC Biscuits Recipe
Who doesn't like ANZAC biscuits? And who doesn't like healthy ANZAC biscuits on ANZAC day? Come and join us to celebrate Anzac day using our very own healthy recipe of Anzac biscuit.
Here is the Anzac biscuit recipe reduced sugar and a healthier option to try today with the family which you will not feel guilty eating on a weight loss diet.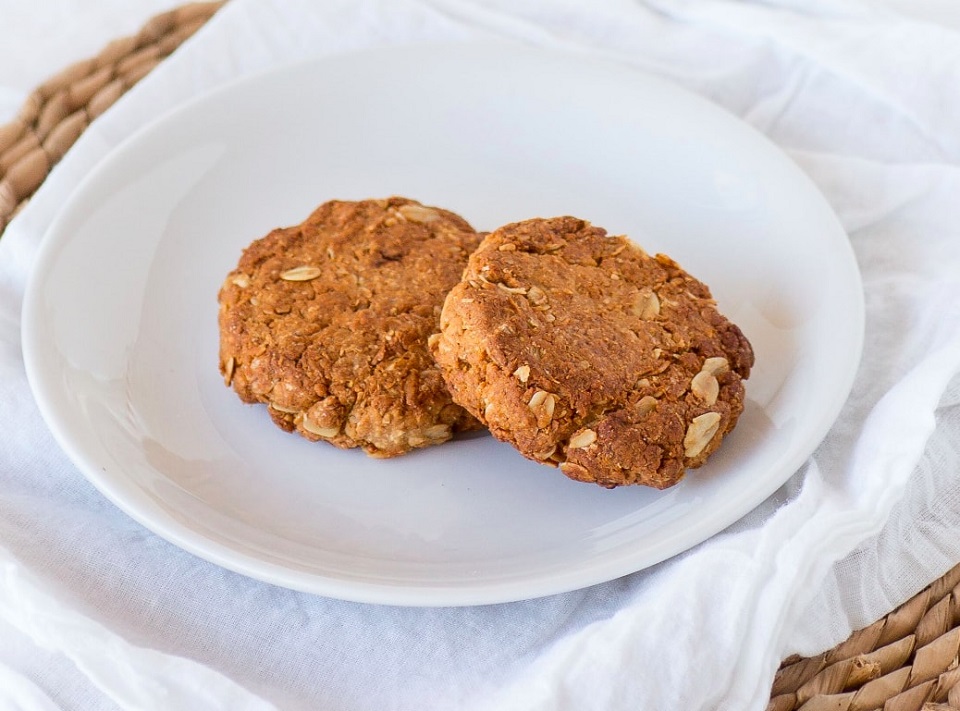 Prep time: 15 minutes
Cook time: 15 minutes
Serves around 25
Ingredients
1 cup of plain flour
1 cup of rolled oats
½ cup of shredded coconut
1/2 cup stevia
100g salted butter or 100ml of coconut oil
2 tbs rice malt syrup or golden syrup
2 tbs of apple juice concentrate
1/2 tsp bicarb soda
1 tbs boiling water
Directions
Place all the dry ingredients in a bowl and stir together.
On a medium heat, melt the butter or coconut oil with the rice malt syrup or golden syrup. Mix together.
Dissolve the bi-carb soda with the water and add to the syrup mixture. Frothy frothy.
Add the frothy concoction to the dry mixture and stir together.
Form golf sized balls with wet hands and place on a baking paper lined tray. Press lightly with the back of a fork to flatten.
Cook in a preheated 175 degree oven for around 15 minutes. Check that they do not burn and are not too hard.
Cool and then eat! Another delicious biscuit recipe!
Around 95 calories per serve
Join our 28 Day Weight Loss Challenge for customisable meal plans and over 3,000 recipes.