2 Ingredient Healthy Chocolate Wafer Biscuits
At Healthy Mummy we are always on the search for healthy snack recipes for busy mums. This is why we love these 2 ingredients healthy chocolate wafer biscuit recipe provided by Healthy Mummy Community member Brooke Stagg.
These will satisfy your chocolate cravings and are ever so easy to make.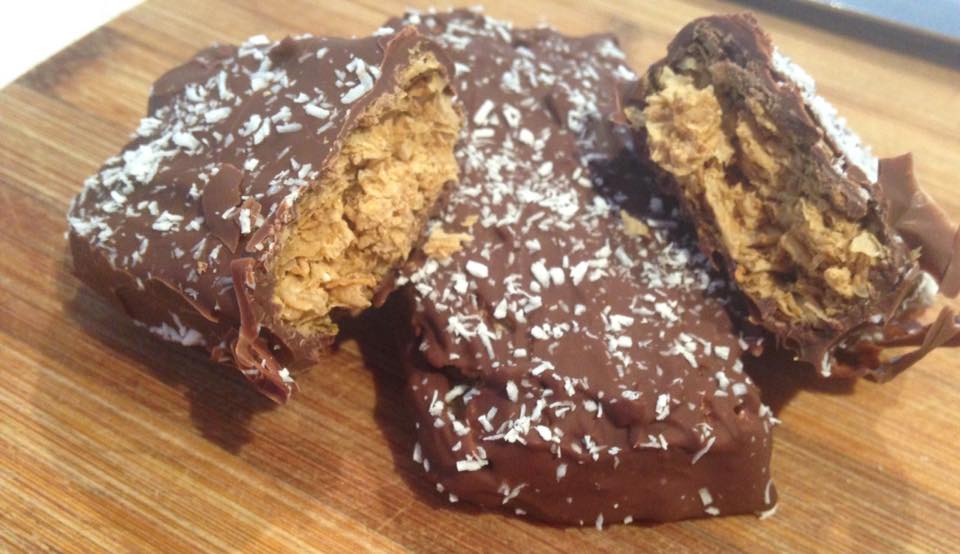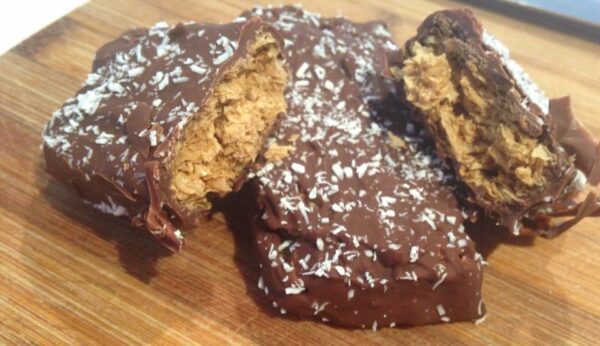 4

wheat cereal biscuit eg Weetbix

100

grams

dark chocolate buttons
4

wheat cereal biscuit eg Weetbix

100

grams

dark chocolate buttons
Melt Chocolate in the microwave at 30 second intervals until melted (be sure to stir in between).

Slice Weetbix in half (holding firmly either side so it doesn't crumble) .

Cut into half again so they end up in thin square pieces.

Carefully spoon dip the Weetbix into melted chocolate to cover then place on baking paper on a tray.

Add sprinkles, coconut or choice on topping for decoration. This is optional.

Place in the fridge to set.

To create a caramel wafer biscuit cover The Healthy Mummy caramel sauce recipe on Weetbix and then cover with melted chocolate. Calories will be higher for this recipe.
Two pieces is one serve. Calories 287 plus additional 13 (if coconut sprinkled on top)
Even if you are trying to lose weight or are following a healthy eating plan like the Healthy Mummy 28 Day Weight Loss Challenge, you can still enjoy treats like this wafer biscuit recipe. And with only two ingredients, it doesn't get much easier than this.
Get more delicious FREE healthy recipes. And lots of chocolate ones here!
Tired of wondering what to cook?
Now you can easily meal plan with our personalised plans & over 6,000 family & budget friendly recipes catering to a wide range of dietary requirements.
The Healthy Mummy is a holistic program to nourish your body with nutritious food and help you stay active in your busy, everyday life. Yours and your families well being should be a priority so let us take the hassle out of it.
Unlock the key to sustainable life changes that will leave you feeling your absolute best.