Find out how this mum beat sleep deprivation after having her third baby
Being a new mum is EXHAUSTING and finding the energy to get simple tasks done can be a struggle.
But Annette who recently became a mum for the third time has found the solution and now has the strength and stamina to chase after her little ones!
Find out how she did it below…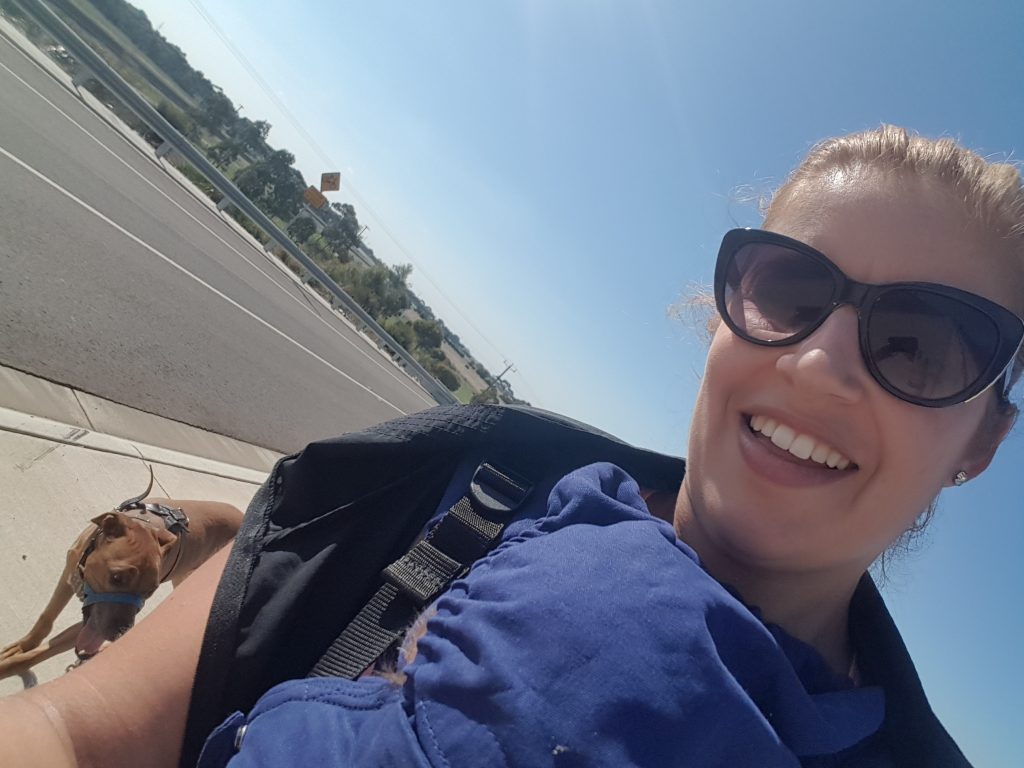 Annette's super story…
My name is Annette. I am 30 years old and mum to three children.
I discovered The Healthy Mummy a couple of months after the birth of my second child. Using the 28 Day Weight Loss Challenges and Healthy Mummy smoothies I managed to lose 20kgs* and be in the best shape I've been in for a very long time before falling pregnant with my third baby.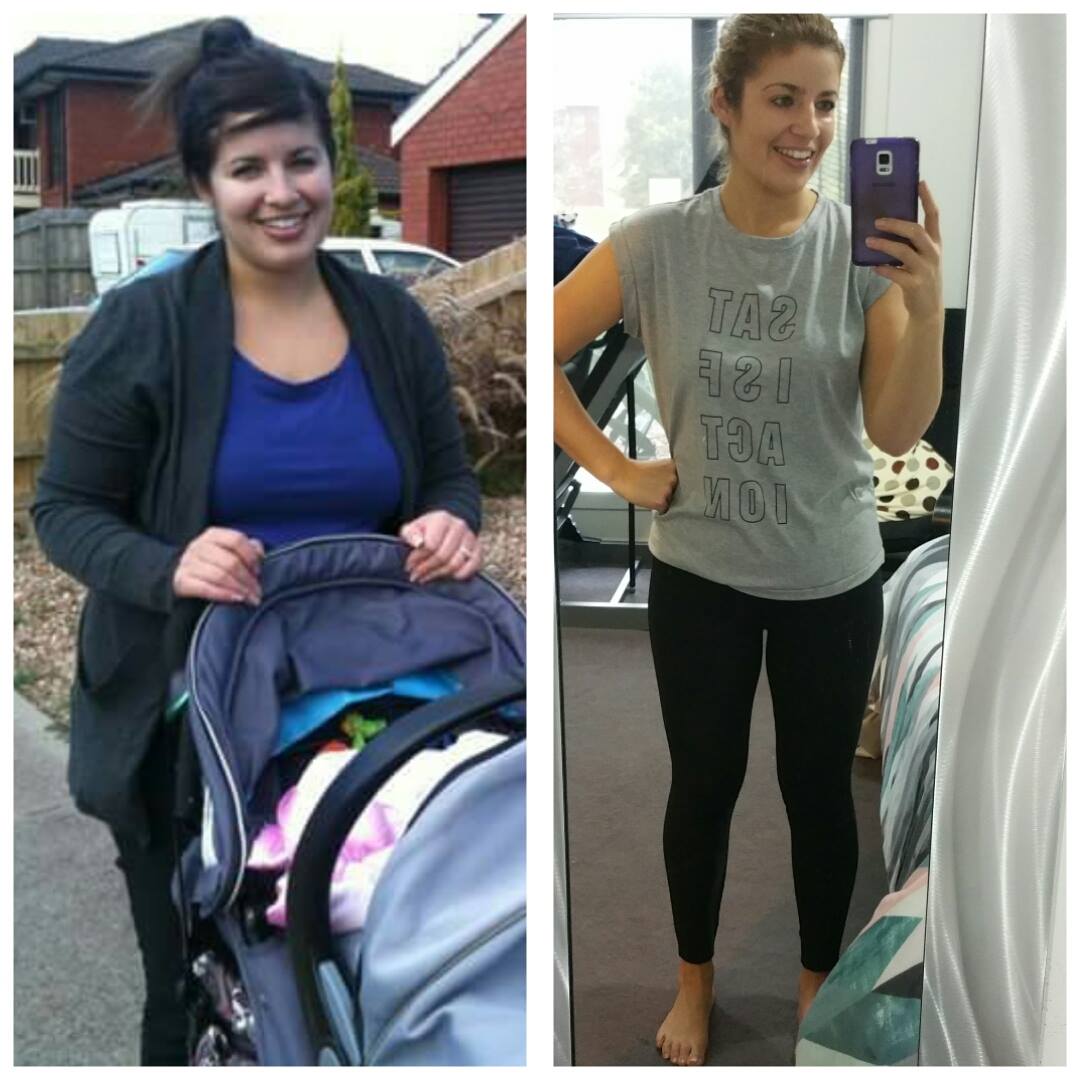 I gave birth to Nate via caesarian in February of this year and jumped straight into being a busy mum of 3 kids.
To say those first few weeks and even months were tough is an understatement!
When you have your first baby you get to enjoy taking things slowly, with no one else to worry about and no where else to be. Third time round and not only was my body still healing from the surgery but I had to worry about school and kinder pick ups and drop offs, swimming lessons, sport activities and the million other things we do as busy mums.
Sleep deprivation
The toughest part of it all is the sleep deprivation.
Getting up every 1.5-3hrs those first few weeks was hard and so draining. I was really struggling to not only get up and out of bed in the mornings but to actually get through the day, especially once it hit around 2-3pm.
I would find myself sitting on the couch, barely able to keep my eyes open, much less look after 3 kids and get dinner ready.
The ultimate energy drink!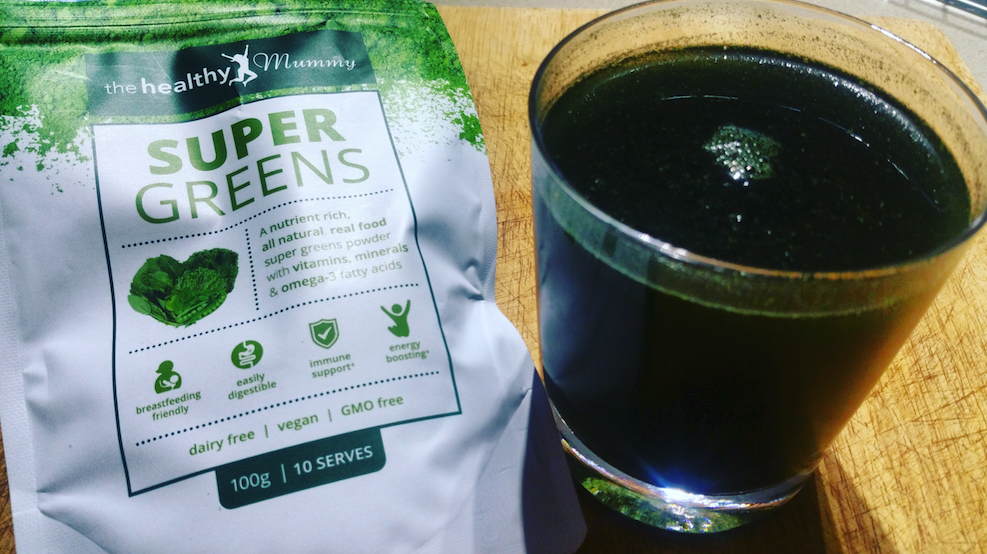 When my packet of Healthy Mummy Super Greens arrived in the mail I honestly didn't think they would be that helpful but thought it doesn't hurt to try.
Well how wrong was I.
I drank a glass of Super Greens on the first day and didn't think much of it. But I did make a promise with myself that I would be consistent and drink a glass every day around 2pm. And boy did it pay off!
Having a glass of Healthy Mummy Super Greens every day really did give me a massive boost to get through each day without falling in a heap.
It gave me the energy to chase after my 3 children and actually ENJOY being a mum of a newborn. I went from barely being able to get off the couch by the afternoon to actually wanting to head out for a walk each day.
And that not only benefits me but everyone around me as well. Because I'm energised and happy then my children get to have a happy and energetic mum rather than a tired and cranky one. It made the night time feeds not quite so hard and meant that I was also in the right mindset to focus on making healthy food choices rather just grabbing whatever was quick and convenient.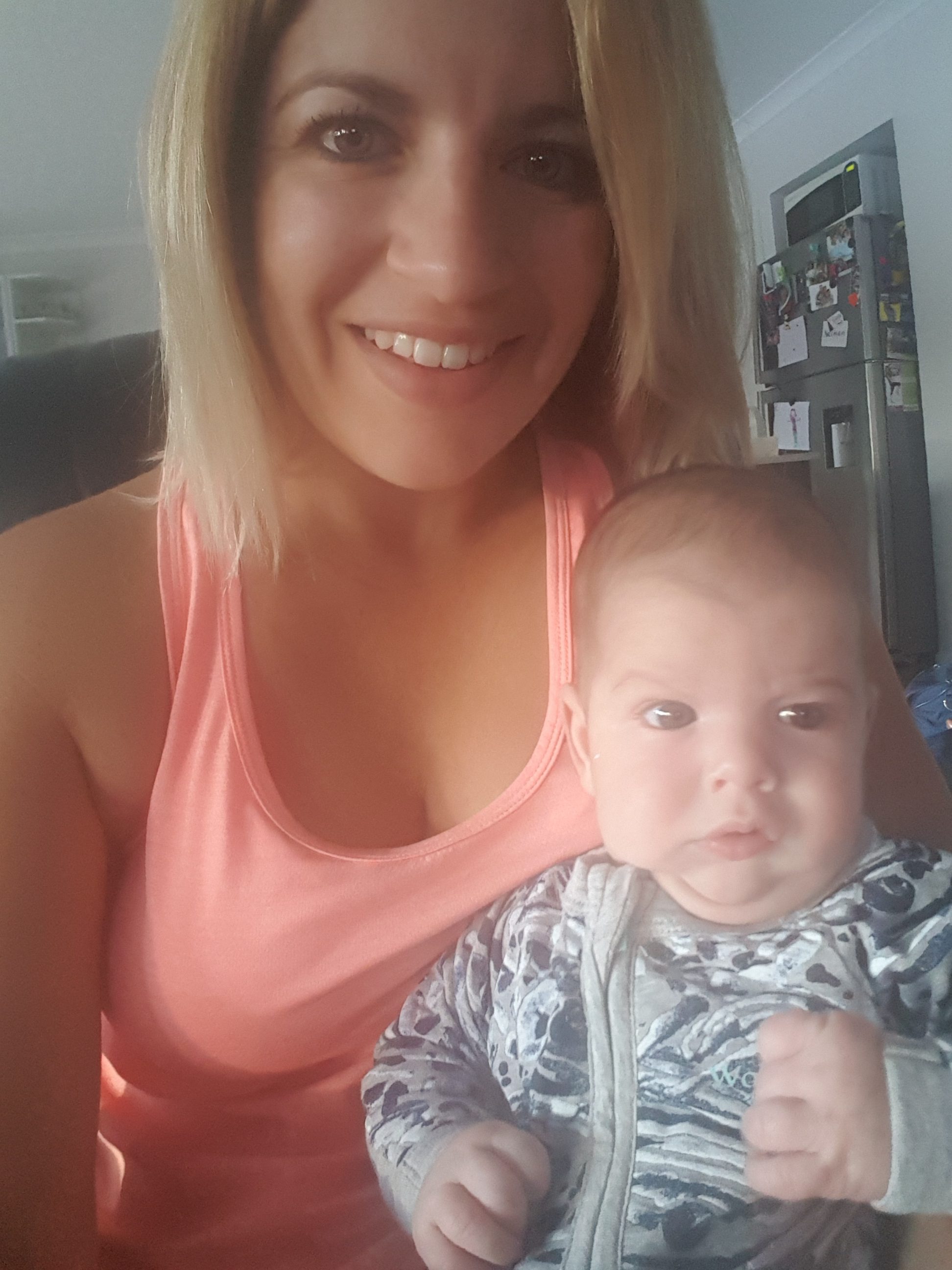 I would and have recommended the Healthy Mummy Super Greens to many of my mum friends and even my sister who doesn't have children and they have all said the benefits are amazing and they certainly felt a difference in their energy levels as well.
I'm not so sleep deprived any more but I still enjoy a glass of the Healthy Mummy Super Greens every day or add a spoonful to my morning smoothie as I love the benefits and knowing I'm fuelling my body with an amazing product.
Are you a tired new mum in need of an energy boost?
As busy mums we're all about healthy shortcuts. As such we've created a way for you to get a shot of energy-boosting superfoods into your body by barely lifting a finger. You're welcome!
We've managed to pack 37 ingredients from real food sources into our amazing Super Greens. Our ultimate aim is to give busy mums an energy lift. Most of all, breastfeeding mums don't miss out because it's one of a few on the market that's breastfeeding friendly.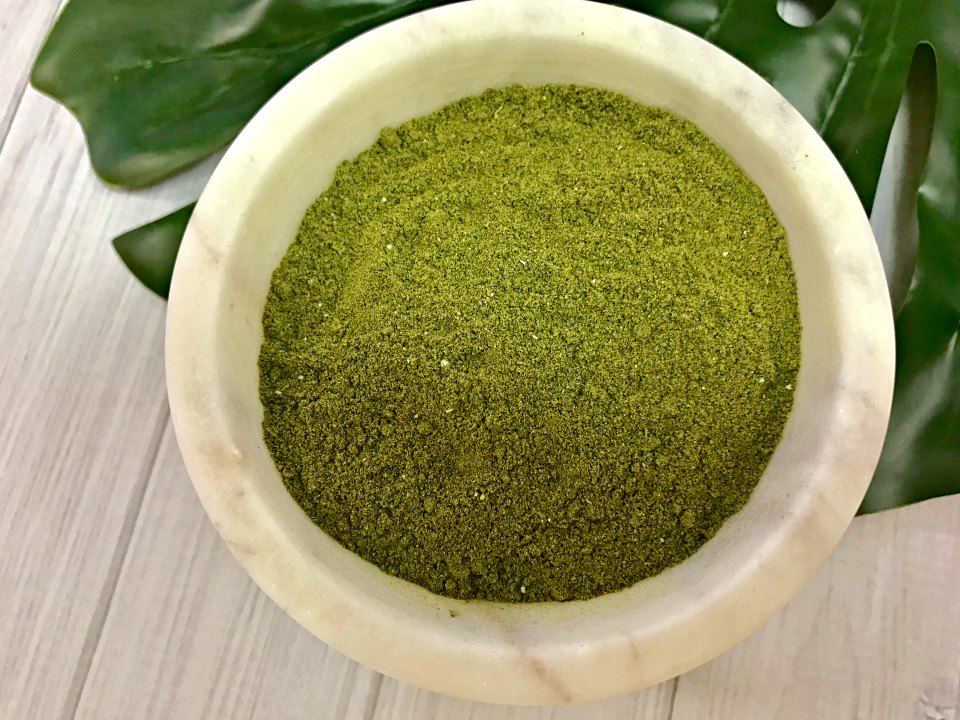 Made in Australia for our mums
Super Greens is made in the laid-back NSW town of Byron Bay. It's been put together using some of the world's most incredible superfood ingredients.
This product is high in spirulina; which has been labelled the most nutrient dense food on the planet. Super Greens also contains probiotics.
The whole foods that go into Super Greens are natural sources of vitamins and minerals and are an easily digestible blend.
What it doesn't contain is any dairy, sugar or gluten and it's vegan friendly.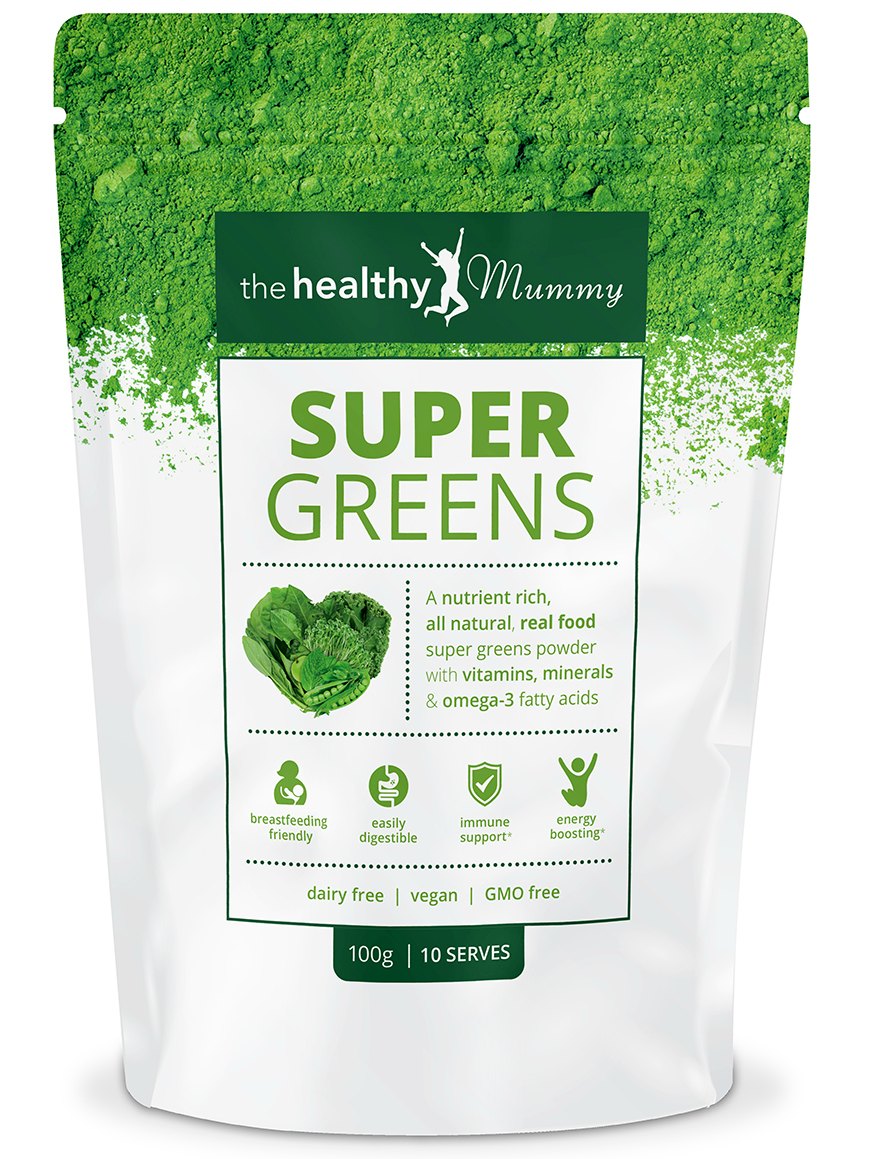 A powerful energy boost
When you're conscious of what you're putting into your body, you need to make every mouthful count. This is why this amazing powder punches well above its weight.
A snapshot of how powerful Super Greens is, this product…
has 56 more times the vitamin B12 of a beef steak.
contains the same calcium as three serves of cheese.
contains the iron of 12 cups of spinach.
has the vitamin C equivalent of 1.4kgs* of oranges.
has 11 times more iron than red kidney beans.
contains 50 times more vitamin B12 than an Atlantic salmon.
has 11 times more vitamin C than 100ml of orange juice.
contains as much calcium as one litre of milk.
has the same vitamin C as half a kilo of red capsicums.
has as much B12 as 77 eggs.
contains four times as much calcium as almonds.
Super Greens can help keep immune system strong
Dr Ross Walker says spirulina is one of the most potent natural stimulants of the immune system.
"Not only does it help fight infections, it also keeps your immune system strong and functioning normally in all situations," he says.
And getting this much goodness into your diet is as easy as adding a 10g serve of Super Greens into water or your favourite The Healthy Mummy smoothie.
Busy mums, now is the time to stop making excuses and make sure you're getting your greens! Pre-order your Super Greens mix here.
*Images and references to kilograms lost are as supplied by the individual in the story. The Healthy Mummy assumes information and photographs supplied to be true in nature and is not responsible for any false misrepresentations or claims relating to their programs or products.