How to feel good about yourself after having a baby
Having a baby sends you through an emotional and physical rollercoaster that can leave you feeling 'I don't feel so good.' We understand which is why we have gotten together these 3 tips to help you feel good about yourself after having a baby.
Becoming a mother for the first time is a big shock to the system!
You love them – without a doubt, but for the first time in your adult life, you will probably feel like you've lost all control.
Suddenly, you've got a little bundle of joy who is calling all the shots!
We totally understand, and you may be going through a bit of an emotional rollercoaster right now.
Despite the joy of having a baby, you're probably thinking to yourself: "I don't feel so good."
Don't worry – you're not alone.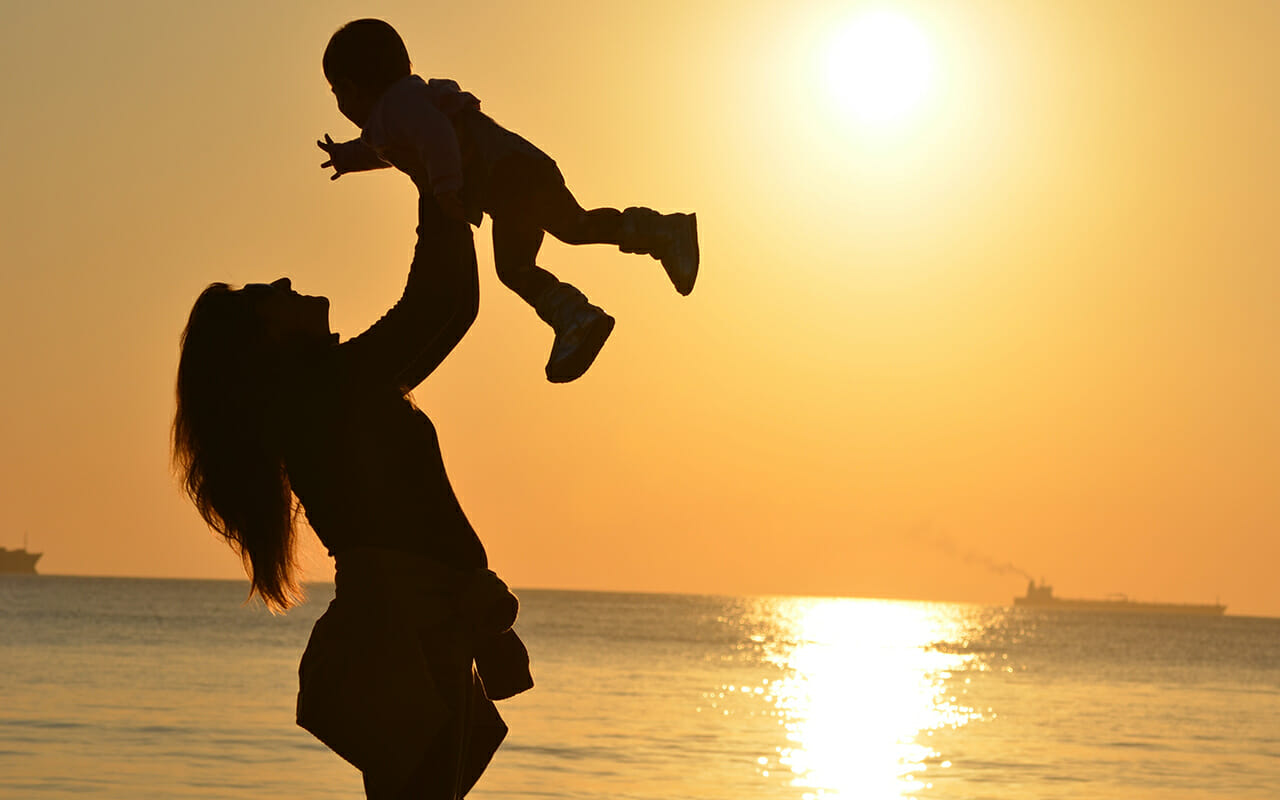 All of us mums have experienced the same thing. Our once orderly lives were instantly transformed into a whirlwind of chaos – with seemingly nothing we could do about it. We understand it's really hard knowing how to feel good about yourself in these circumstances.
But don't despair. There are a few things you can do to help limit the sense of chaos to begin feeling good again.
In situations like these, we believe it's really important to try and bring a little order to your life. A bit of order will give you a sense that you haven't totally lost control. Knowing that you still have some ability to bring order to chaos can have a big psychological impact – helping boost your self-esteem and making you feel good about yourself.
How to feel good about yourself with these 3 top tips
Try following our 3 happiness hacks and you'll be well on your way to making yourself feel good again:
1. Invest in good underwear
Your body has undergone some pretty big changes over the last 9 months. Knowing how to feel and look good is really important.
The first thing we recommend is investing in a stylish maternity bra.
Trust us – it's totally worth the investment! Given that we spend so much time in them, a well-made and comfortable bra can make you feel so much better about your appearance. Getting professionally measured will ensure you have a bra that suits your specific body-type, too. It will help improve your posture and give you a massive confidence boost.
While you're at it, buy some new undies. We've all experienced the post-baby belly. It's difficult knowing how to feel good about your body image when pregnancy has left your tummy a little bit. Keeping everything in place is important to feeling good about yourself. So, ditch the loose-waisted maternity undies and buy some tummy-hugging underwear.
Don't forget that with the right healthy-eating and exercise habits, you will soon get back to your old size (or very close to it). The Healthy Mummy's effective and delicious range of weight-loss products will do wonders to helping you lose the kilos.
Remember – you don't need to go overboard spending too much on new underwear – just a few nice pieces will do.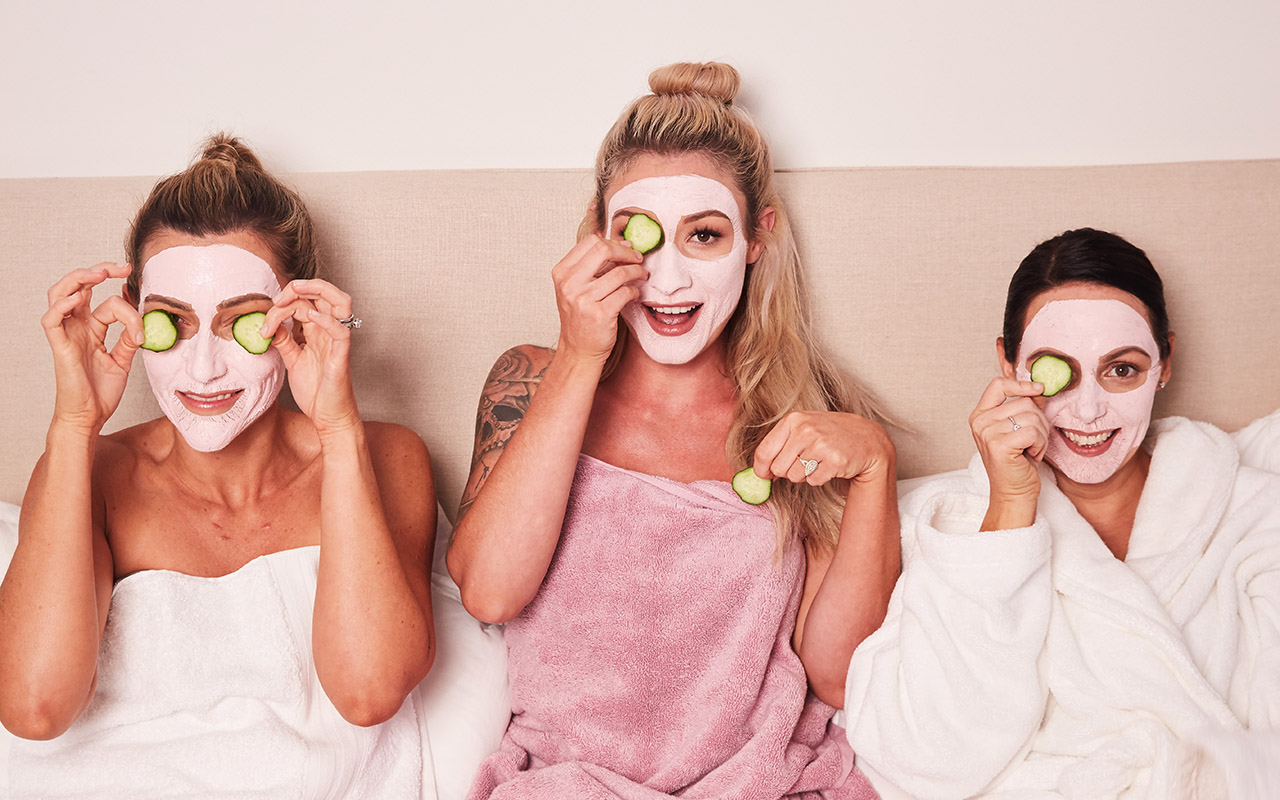 2. Personal Grooming
With a new baby in your life, your old personal grooming routine is pretty much a thing of the past. But, neglecting your appearance altogether will not help you feel good about yourself.
You need to find a way to quickly and efficiently do your hair and make-up.
Start off by trying dry shampoo. Believe it or not, it actually works!
We understand most mums are forced to squeeze in a quick shower when the little one finally settles down for a nap. Washing long hair takes time which you'd probably rather spend catching up on sleep. With dry shampoo, all you need is one quick application and you're done!
Most of us spend a lot of time thinking about how to feel good during pregnancy, but we forget to think about how to feel good again once the pregnancy is over.
Knowing how to feel good about yourself again after giving birth is just as important. And investing in some new high-quality make-up could be just the thing you need. Seeing yourself without lipstick or mascara can make you feel frumpy and unattractive. Whereas a bold new lipstick, for example, will freshen up your look and make you feel a bit glamorous, even while you're sleep-deprived and breastfeeding.
Take a minute to swipe on gloss, mascara, and powder. You'll instantly see yourself in a whole new light. Making the effort can really lift your spirits and put a smile on your face. So, if cosmetics were a big part of your pre-baby routine, keep on using them!
Just don't forget a good skincare routine too. Check out our clinically proven skincare range here, specifically designed for healthy mummies like you.

3. Don't Neglect your Fashion
One question many new mothers ask themselves is: How to feel good about myself with my baby's prolific spit-ups and my leaky breasts?
We know – it's hard to feel good about yourself when you always seem to have stained tops and sweatpants are your new go-to outfit.
It's especially the case in those first few months after pregnancy when fitting into your old clothes isn't possible yet and you really aren't keen to keep wearing those maternity frocks.
First of all – give yourself a break. Stop judging yourself too harshly.
All you need are a few clothing hacks that will hide the bulges and leaks without sacrificing comfort.
When you join our amazing community of mums, you'll find many of them face exactly the same fashion challenges that you're facing.
Make black your new best friend. It doesn't show stains and if something spills on you, you can just wipe it up fast! Wearing all black can make you feel modern, on-trend and thinner!
Jazzing up the black with some bold accessories will make your outfits versatile without breaking the bank.
Also, consider buying some slimming leggings. We all know how wobbly everything can feel after giving birth, including our thighs. Don't worry – slimming leggings were invented to keep everything nice and tightly in place.
While there's no need to buy lots of new clothing while you're in the process of getting back to your pre-baby shape, it can help you feel good to have one new piece of clothing, especially if you have a fancy event to attend. Consider buying yourself a skater dress. The skater silhouette kicks out a little bit below the bust line, camouflaging some of the post-baby bulge.
If you need help with some fantastic inspiration for getting back into shape, check out our 28 Day Weight Loss Challenge here, which comes with effective exercise and eating plans!
How can The Healthy Mummy help?

At the Healthy Mummy, we know that the best way to help mums feel really good is to get you back into health and fitness after childbirth.
Eating well and exercising can do wonders for your self-esteem and mental clarity – and our program makes it really easy (because it's designed by mums, for mums).
We will work closely with you to tailor a fitness routine which takes into account your specific needs and circumstances.
Our 28 Day Weight Loss Challenge is what you need to transform your body and your lifestyle. You've got nothing to lose except the kilos!
CLICK HERE NOW to join over 200,000 other mums who have shed in excess of 3 million kilos!
Our range of weight-loss products are an effective and delicious way to lose the kilos – available NOW from The Healthy Mummy shop.
Join our amazing community of mums, just like you, for support and begin your journey back to good health and fitness!