REVEALED! Experts have found out the age when you have the BEST SEX of your life!
Thought those carefree sexual encounters in your twenties were the peak of your sex life? Well, you're actually wrong your best sex comes later in life.
Thought those carefree sexual encounters in your twenties were the peak of your sex life? Well, you're actually wrong your best sex comes later in life.
New research has finally pinpointed the age when you have the best sex in your entire life.
Keep reading to find out when that is…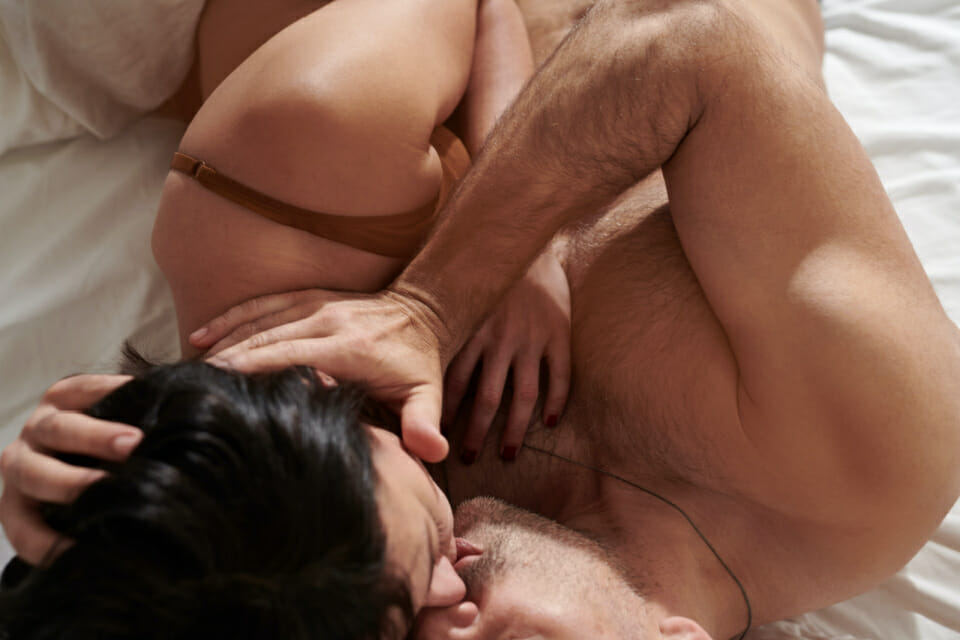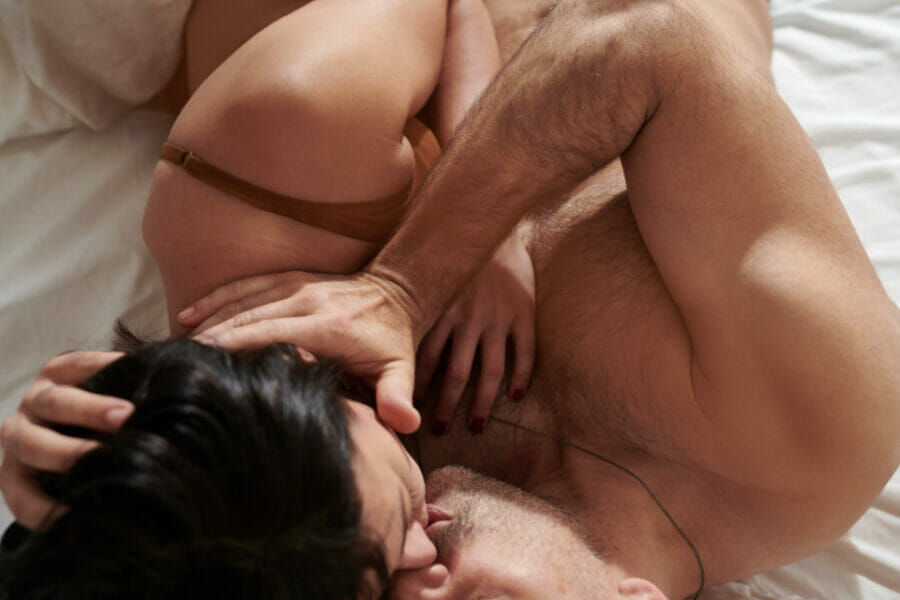 The age when you have the best sex in your life has been revealed
According to a survey by Happify, the best sex is when you are in your forties – 46 is the magic number!
Meanwhile, 46% of participants said they thought one-night stands are overrated.
In fact, they said their best sex was with their current partner, regardless of the age they are. Awww!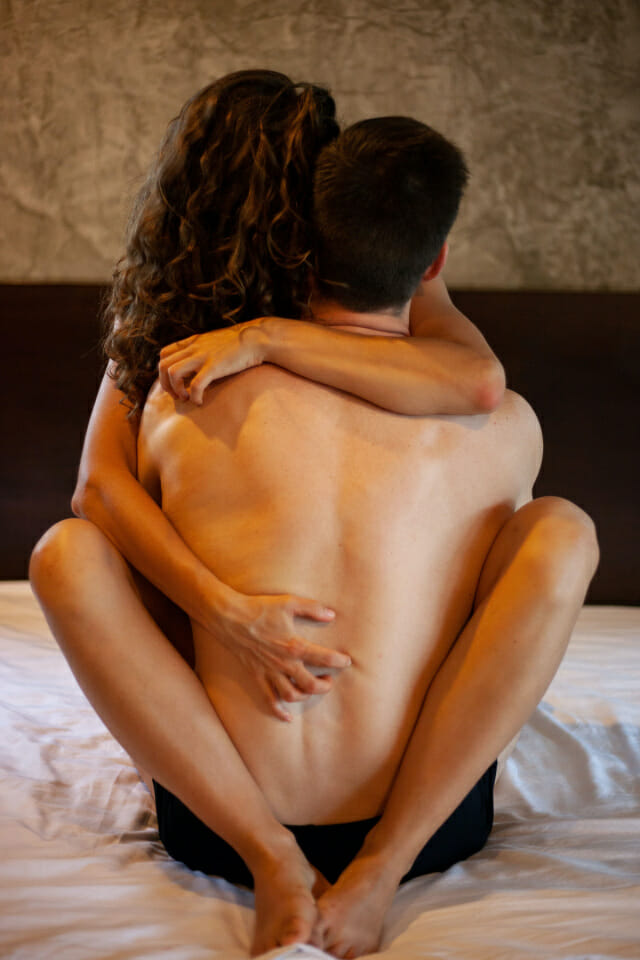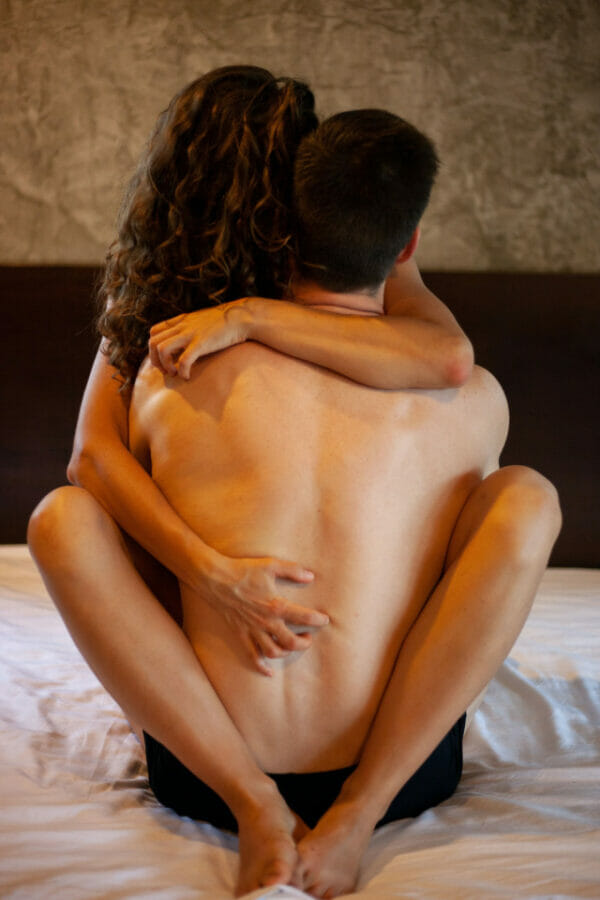 Women reveal they have better sex with their husbands
Meanwhile, another study has found that women claim to have steamier sex sessions with their husbands than random hookups.
More than a thousand women aged between 18 to 71 were asked about their sex lives by researchers at Florida University.
According to stats obtained by The Sun, women who were in long-term relationships had 15% more orgasms on average.
Participants also reported their sexual satisfaction as 10% higher than those who weren't in long-term relationships.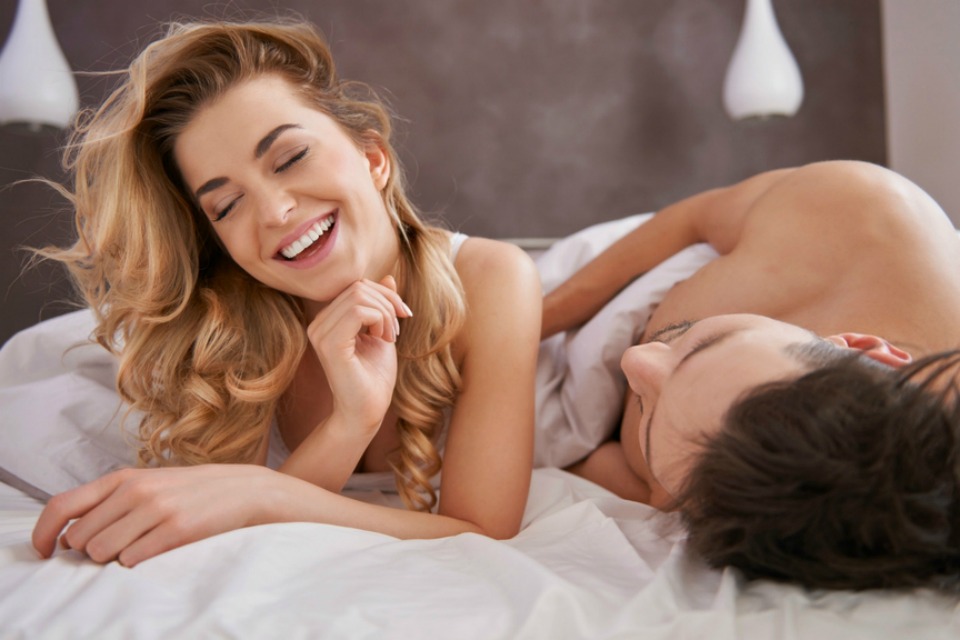 Scientists believe that women prefer to have sex with someone they love and find it much more enjoyable.
Lead scientists Val Wongsomboon said in the Journal of Sex Research: "On average, women experienced greater sexual outcomes in committed sex compared to casual sex."
Psychotherapist Phillip Hodson says he believes sexual gratification goes much deeper than just the physical side of it for most women.
"Possible explanations are women need more sophisticated touching than just standard intercourse to reach climax," he said.
"And they have more to lose from insecure relationships should they become pregnant."
7 surprising ways sex can improve our health
Non-Sexual Things Women Do That Turn Men On!
Get a SUPER energy boost with our SUPER GREENS!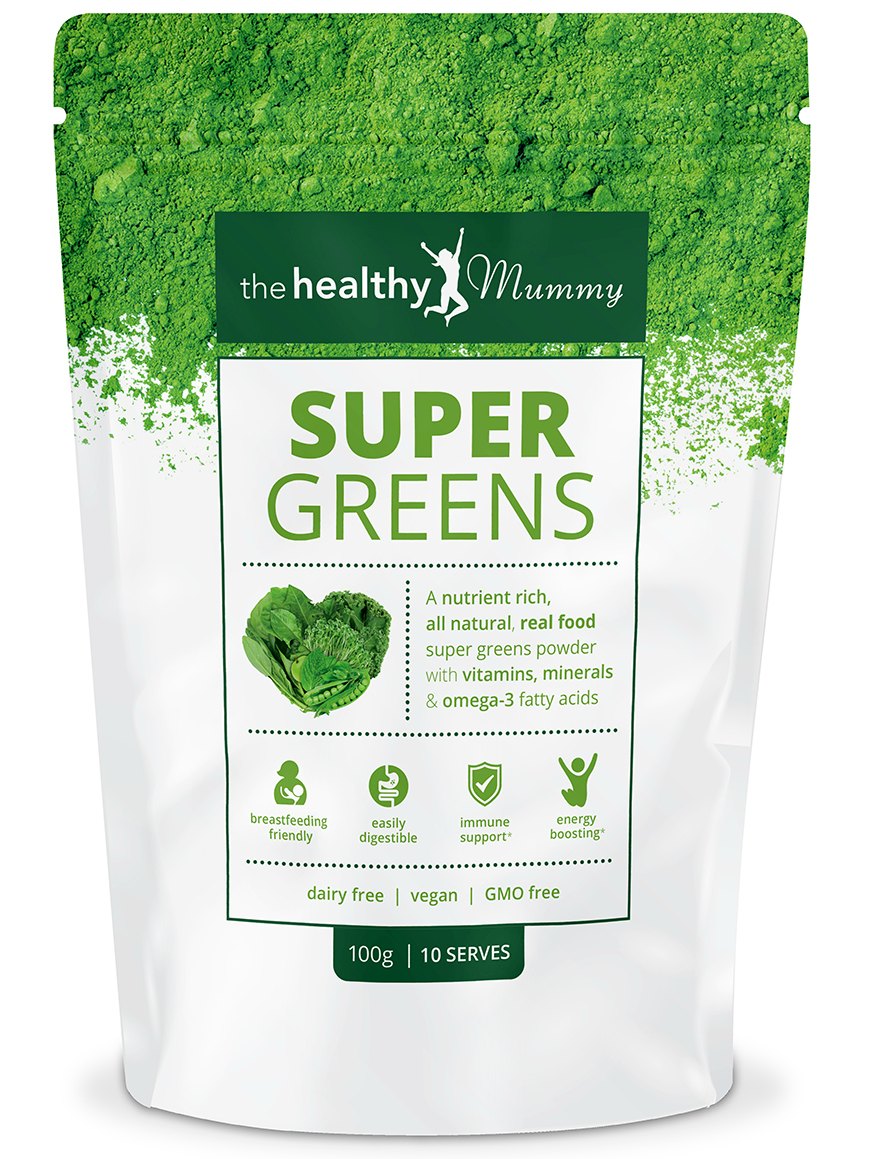 As busy mums, we're all about healthy shortcuts. As such, we've created a way for you to get a shot of energy-boosting superfoods into your body by barely lifting a finger. You're welcome!
We've managed to pack 37 ingredients from real food sources into our amazing Super Greens. Our ultimate aim is to give busy mums an energy lift. Most of all, breastfeeding mums don't miss out because it's one of a few on the market that's breastfeeding-friendly.
Made in Australia for our mums
Super Greens is made in the laid-back NSW town of Byron Bay. It's been put together using some of the world's most incredible superfood ingredients.
This product is high in spirulina, which has been labelled the most nutrient-dense food on the planet. Super Greens also contains probiotics.
The whole foods that go into Super Greens are natural sources of vitamins and minerals and are an easily digestible blend.
What it doesn't contain is any dairy, sugar or gluten, and it's vegan-friendly.
A powerful energy boost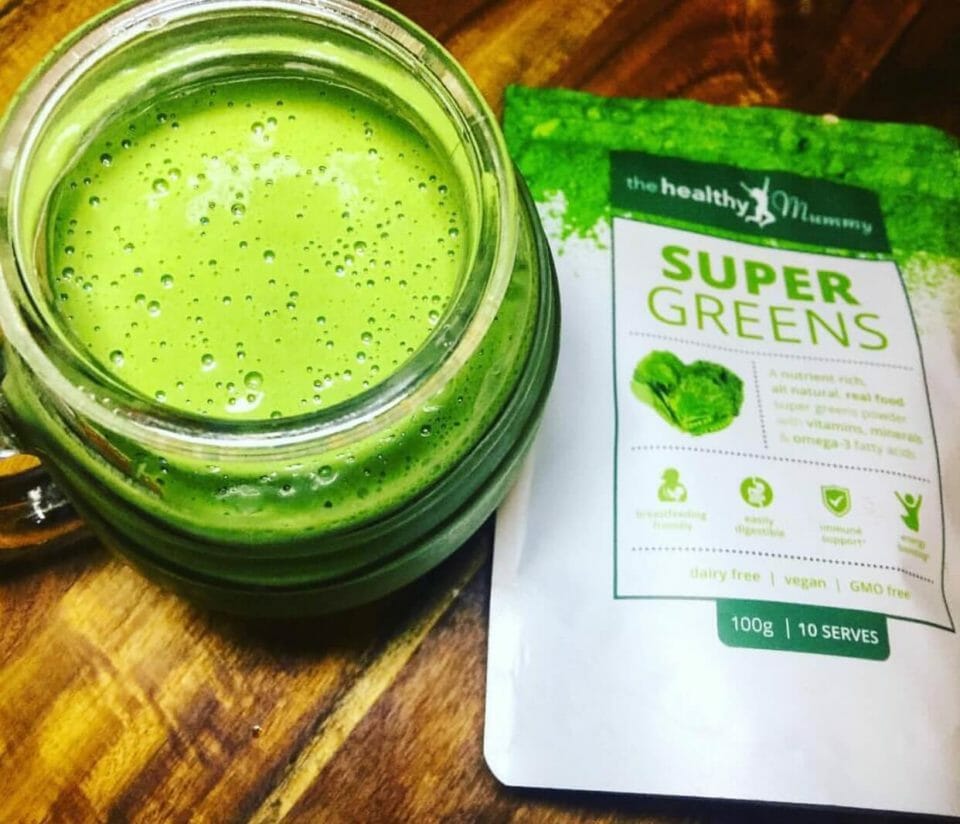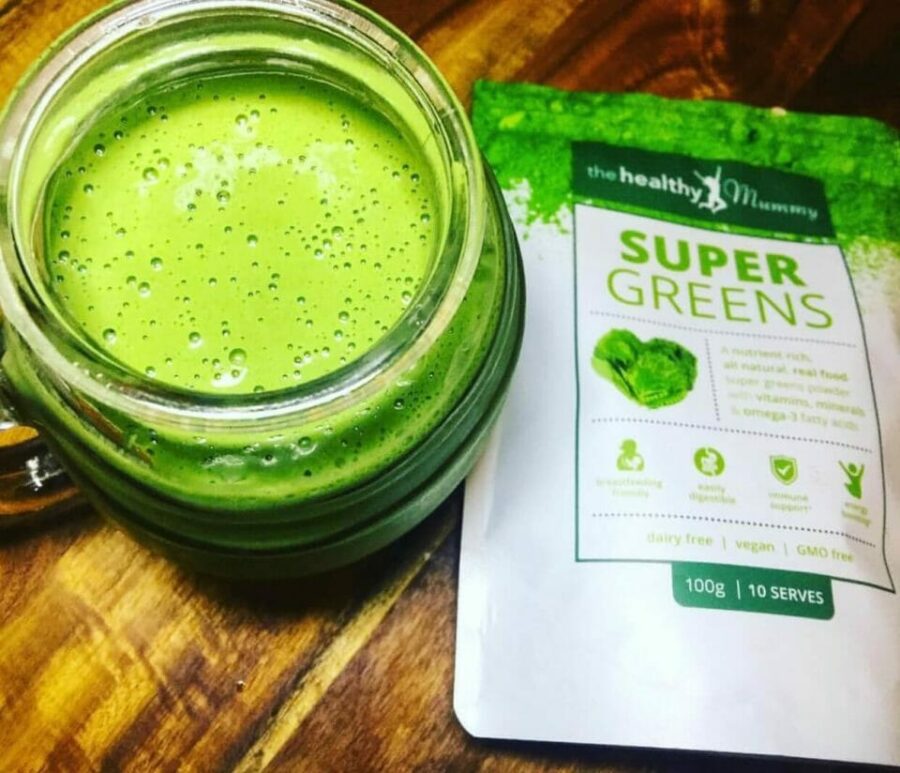 When you're conscious of what you're putting into your body, you need to make every mouthful count. This is why this amazing powder punches well above its weight.
A snapshot of how powerful Super Greens is, this product…
has 56 more times the vitamin B12 of a beef steak.
contains the same calcium as three serves of cheese.
contains the iron of 12 cups of spinach.
has the vitamin C equivalent of 1.4kgs* of oranges.
has 11 times more iron than red kidney beans.
contains 50 times more vitamin B12 than an Atlantic salmon.
has 11 times more vitamin C than 100ml of orange juice.
contains as much calcium as one litre of milk.
has the same vitamin C as half a kilo of red capsicums.
has as much B12 as 77 eggs.
contains four times as much calcium as almonds.