Stress. It is almost synonymous with being a mother. That and guilt.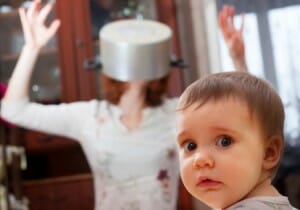 Tonight I wanted to talk about FOUR ways to combat stress within your life and how to take a few moments for yourself. This will not only help you feel better, but in fact will aid in weight loss and more importantly improve your healthy lifestyle you are embarking on.
Exercise
Exercise has been shown time and time again to be a fabulous way to de-stress.
You do not have to be undertaking two hour workouts to get the benefits of exercise whether you take up yoga, stretch at home, go for a walk or take up kick-boxing.
Aerobic exercise (the one that makes you breathe harder) has been clinically shown to assist in treating anxiety and depression. It is not only good for your head but your heart as well and raises those happy feelings as well as relaxing the mind and body. It is a very restorative process and one which is beneficial to all.
An exercise plan is also great when you are trying to lose weight as well.
Food
Eating well is critical for a holistic healthy lifestyle. Food really is thy medicine and if you eat well all day, your mental energy and ability to deal with daily stresses will be much easier.
Start your day off with a filling and complete and balanced breakfast. Not only do you give your body energy but you give your mind and brain energy to fill your thoughts.
Sometimes stress can build up on you during the day, especially when you sugars start to get low and you become agitated and hungry. Therefore it is a good idea to keep some healthy snacks in your bag whether that is nuts, some fruit or even a yoghurt to have on the go.
Sleep
This is a no brainer really but one which is difficult to get when you have children.
Our suggestion here is to get sleep whenever you can.
Forget the dishes at the end of the evening. If you are tired, once the kids are down, go to sleep yourself. Even if it is 730pm. One night a week of this restorative sleep will keep you going all week.
Meditation
Some people are scared off of meditation because they believe their mind is too busy to do it or they do not have enough time. If you are nodding your head to these two points, then meditation is even more important for you.
Meditation can simply be sitting in your chair at home, closing your eyes and listening to your breathe for 5 minutes. You can meditate and breathe in the shower or in the car when you arrive at work.
It gives the opportunity to stop and reenergise your mind and body.
Try to breathe and follow your breathe in and out. Try to shout out the noise around you and focus in on your breathe and your heart. Go on, why don't you try it even now. Go…..
Special Offer & 10% Discount
If you are ready to lose weight then The Healthy Mummy plans offer a healthy and safe exercise and diet routine that are safe if you are breastfeeding and you can use code LOYALTY for a 10% DISCOUNT at the checkout