How to make your own weight loss motivation board – easy, fun, inspiring!
Some days are harder than other as you work towards your healthier, happier life. It's totally normal to have times when you struggle to work out, or miss a meal prep day and feel like things are getting on top of you.
But, the great news is that staying motivated can be made easier by creating a motivation board! To make your board as unique as you are, pin up articles that motivate you, images you love, quotes that inspire you and even a swimsuit that you really want to wear next Summer.
We've asked the Healthy Mummy community to share some of their motivation board methods. Follow these handy hints and tricks, and you'll have your own board going in no time.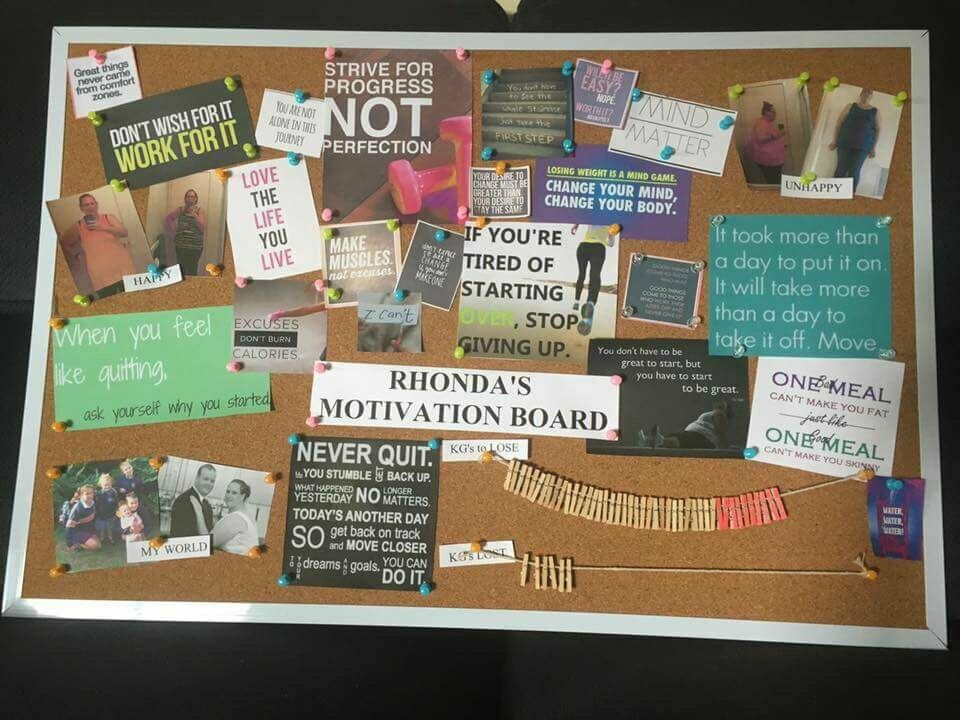 Here are some helpful tips on how to make your own weight loss motivation board
Start with some research
Check out these beautiful boards, made by members of the Healthy Mummy community, and take some inspiration from them!
Get your thinking cap on
Now you've seen some inspiring boards, it's your turn! What types of things inspire you most?Inspirational sayings and quotes? Pictures of nature? People whose bodies, or parts of their bodies, you can aim for with your workouts? Special items of clothing? Gather a set of things that inspire you.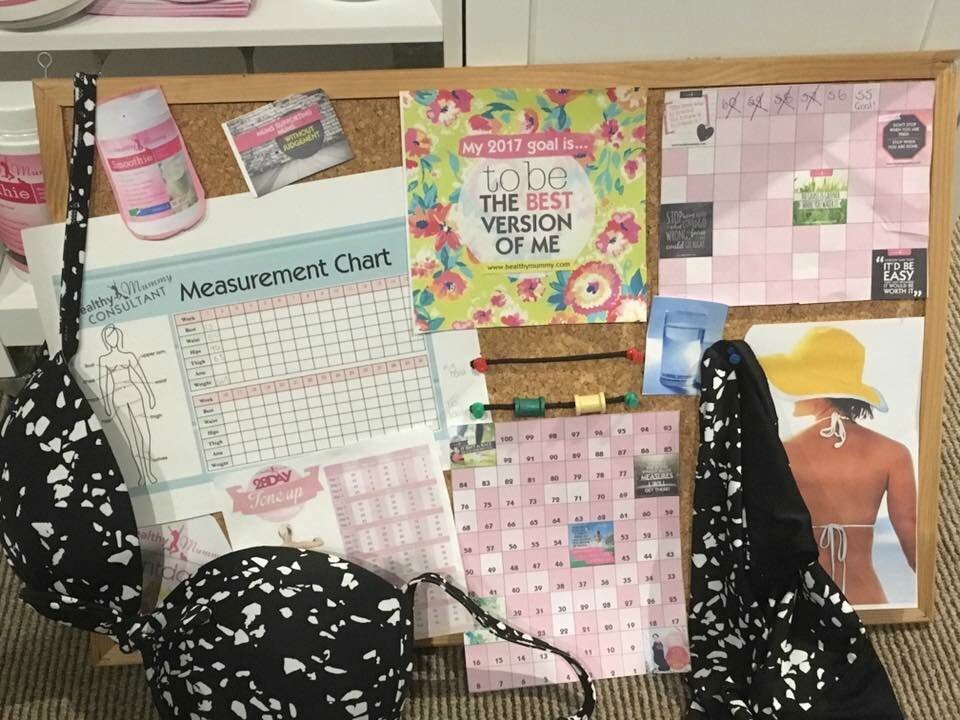 Get material
Would you like your board to be made from coloured cardboard, cork, whiteboard, felt? Choose where you'll hang it so you know what size to get. Then think about the accessories you'd like to help make your board look amazing. Pegs, stickers, pins, ribbons, mini bunting and craft paper are all great for this. YOu'll find them at Kmart, Spotlight or the Reject Shop.
Visualise yourself at your goal weight
This will keep you in a positive frame of mind as you work through Creating your own board.Try asking yourself some questions about that. What will life be like for you and your family once you reach your goal? How does it feel to be there?
Keep it real
It's your board, so keep it fun and real for your body. It's probably not the best choice to have heaps of images of Kim Kardashian if you're super tall and blonde.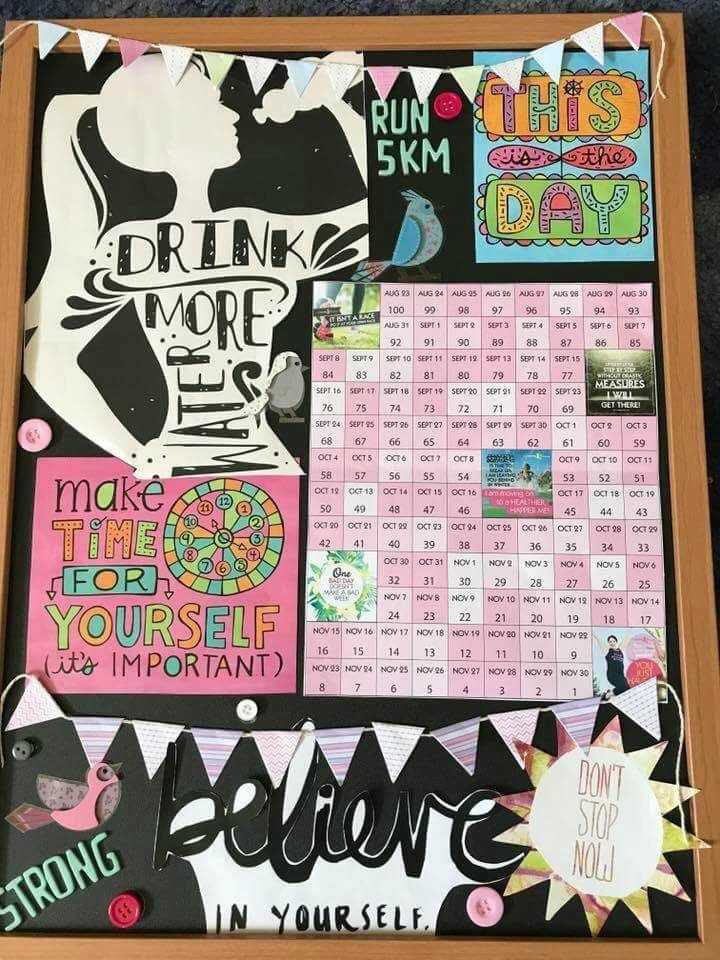 Show your board off
Hang your board somewhere prominent so you can easily see it. Be proud of it – it's a great reminder of the steps you've taken already, and of how close you are to your goals.
Stay on track
Little pegs can be a great visual reference to help you keep track of kilos lost. You can make two lines – one on the top to show how many kilos you want to lose, and the bottom line showing how many you've already lost!

Cross off every day you complete your exercises.

Grab a little (non food related) reward every time you meet a milestone. This could be getting your nails done, buying some new trainers, or a date night at the movies.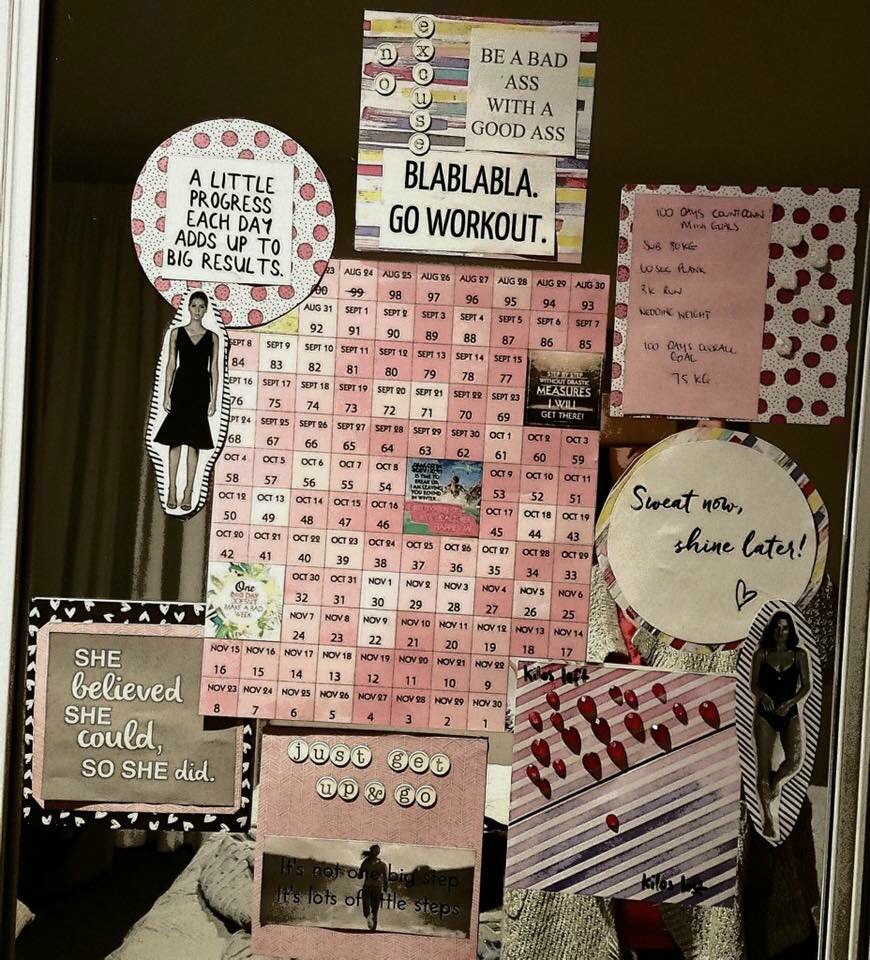 Now you're ready to get board building! Building a motivation board can be super simple, and doesn't have to cost much either.
You can make one to help you start off your happier, healthier journey, or at any point along the way.  And when it's helping you smash your goals, you'll be so glad you did it!
Are you ready to become a Healthy Mummy?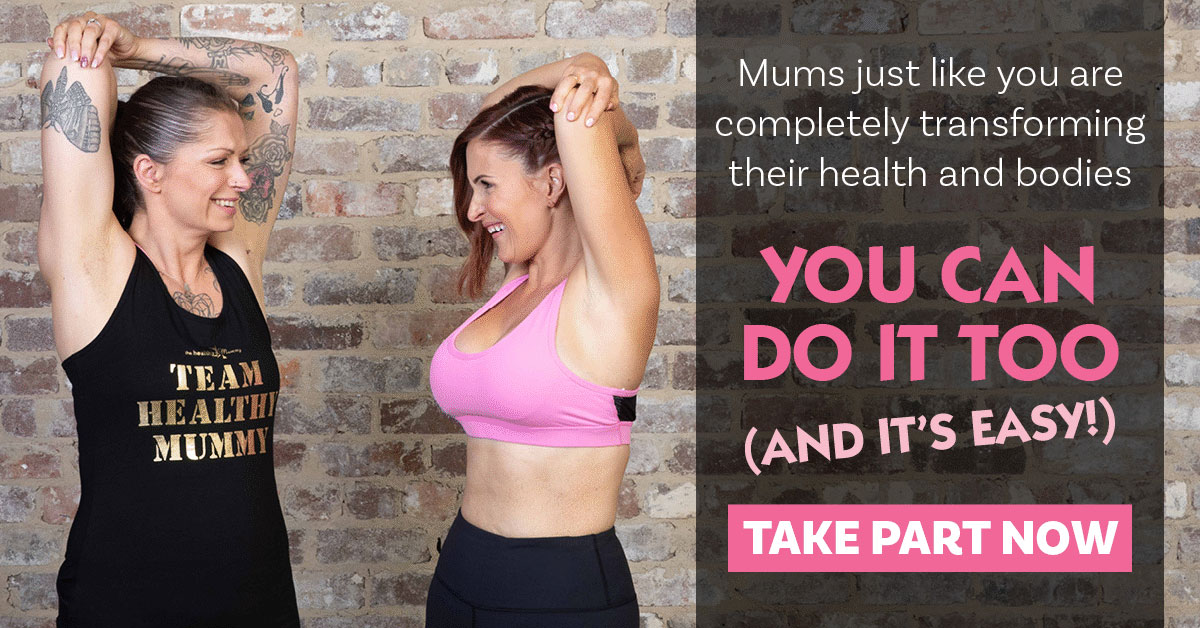 If you are wanting to lose weight and improve your energy – not to mention – help improve your overall health and wellbeing – our 28 Day Weight Loss Challenge is an awesome program to check out.
Our 28 Day Weight Loss Challenge includes:
28 days of at home exercise routines (no gym needed) – with video instruction
Customisable and breastfeeding friendly meal plans (including 7 Day Cleanse)
Time-efficient exercises for busy mums
Challenge combines Pilates exercises with interval and circuit training (HIIT)
Suitable for basic to advanced fitness levels
Home to thousands of EASY-TO-MAKE recipes!
To learn more about our 28 DAY WEIGHT LOSS CHALLENGE CLICK HERE or purchase our breast-feeding friendly Smoothies.