Husband and Wife SMASH their weight loss goals on the 12 week challenge!
Shane and Katie Jacobs have shared their amazing results from the Healthy Mummy 12 week Challenge. Katie has lost 8 kilos and Shane lost 20!
Shane and Katie have shared their incredible results after completing the Healthy Mummy's 12 week challenge!
Katie signed up pledging to lose 10 kilos, and in order to support her, hubby Shane also got on board with the plan. In just 12 short weeks, Shane has dropped a HUGE 20 kilos, and Katie has lost 8 kilos!
JOIN THE NEXT 12 WEEK CHALLENGE HERE!
See their AMAZING Results below!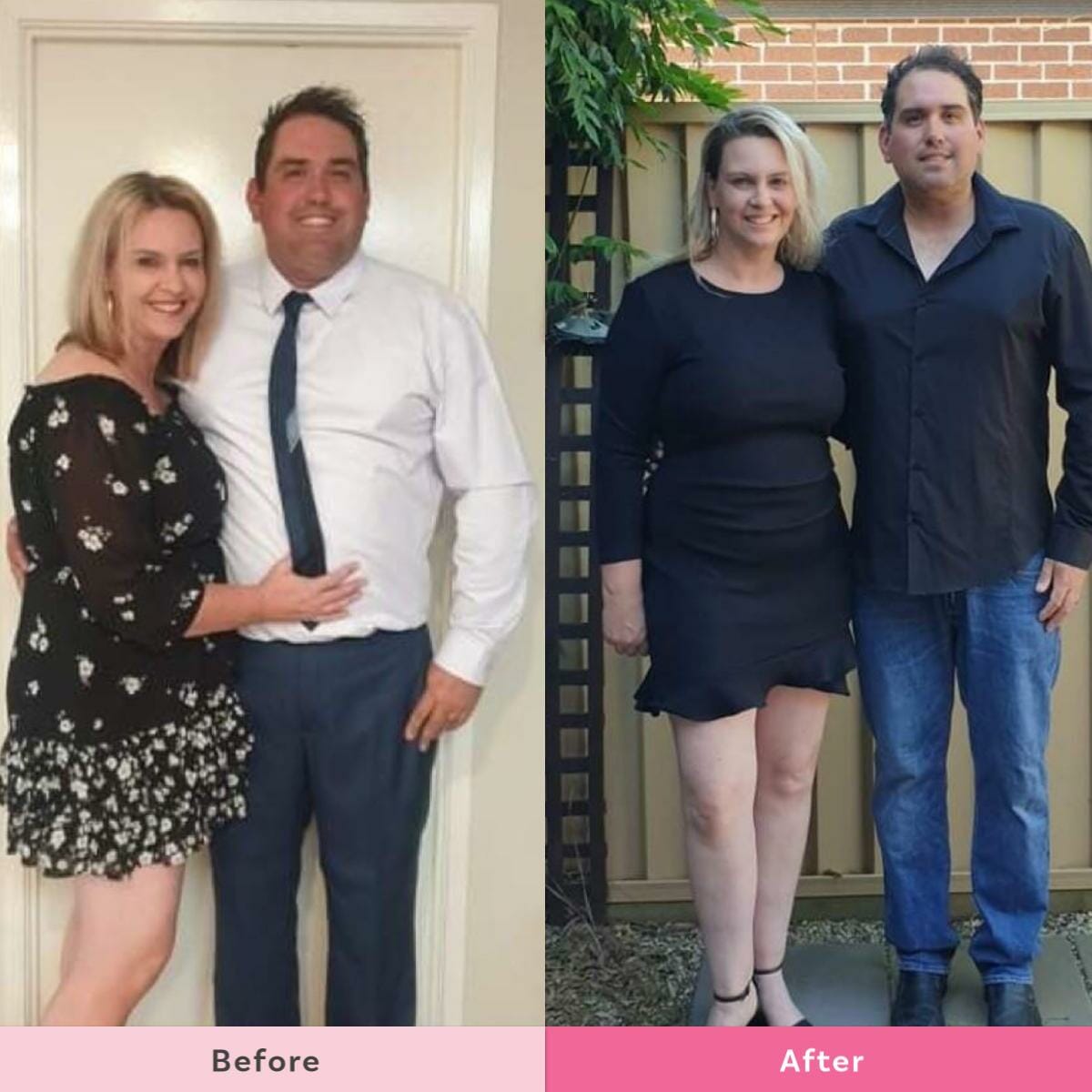 Shane and Katie Jacobs live in Wallan in Victoria, with their blended family of 7 children. The oldest is 21, and the youngest just 2.
Both were unhappy with their weight, with Shane revealing that he hated looking at himself in the mirror.
Shane says, "I was looking at photos of myself and realised I was the heaviest I've been since retiring from footy."
Katie signed up to the Healthy Mummy's 12 Week Challenge after seeing it advertised. The 12 Week Challenge is part of the 28 Day Weight loss Challenge, and is designed to give mums a bit of extra support and accountability within a 3 month timeframe.
Determined to support her on her health journey, and wanting to lose weight himself Shane also enjoyed the meals from the Healthy Mummy App,  and started exercising daily.

Make their pledges
Shane pledged to lose a kilo a week for the duration of the 12 weeks, and Katie wanted to lose 10 kilos. While Katie still has a couple of kilos to go, she is happy with her results and is loving other benefits of her 8 kilo weight loss.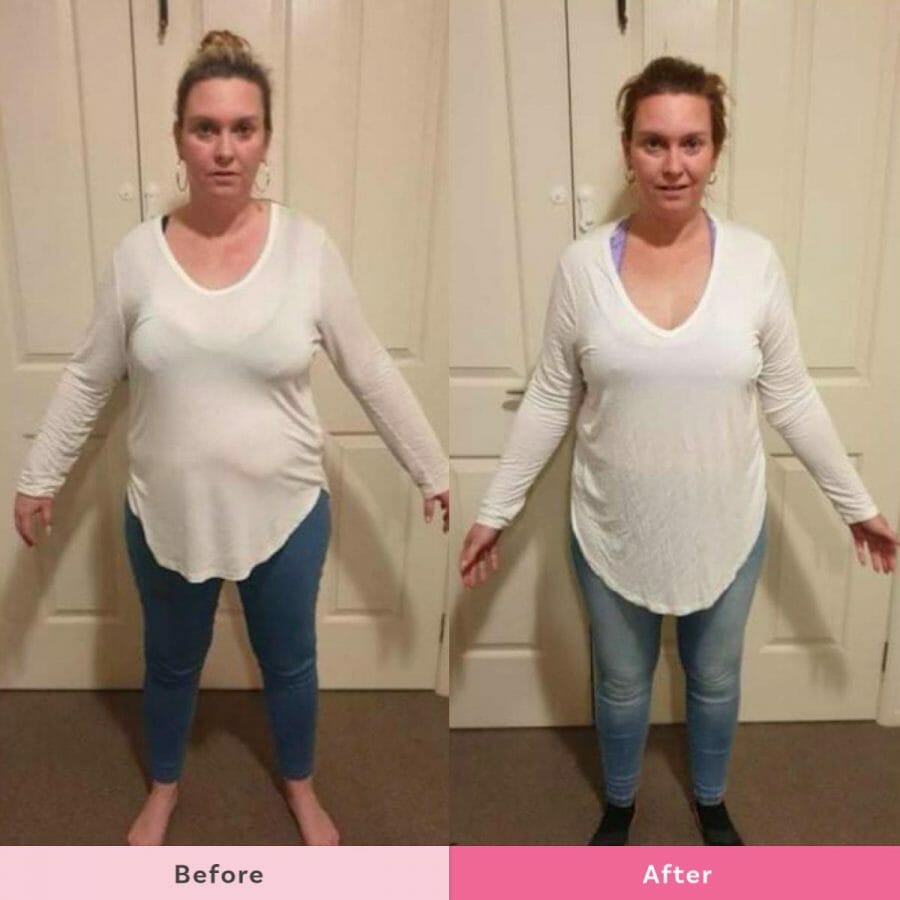 Kaite says "I'm mentally much healthier and so much more energy to give throughout the day"
'I'm so proud of him'
She is also extremely proud of her husband who managed to lose a whopping 20 kilos in 12 weeks. She says  "I'm so proud of him. He stuck to the calories, exercise and water and look at what he's achieved!"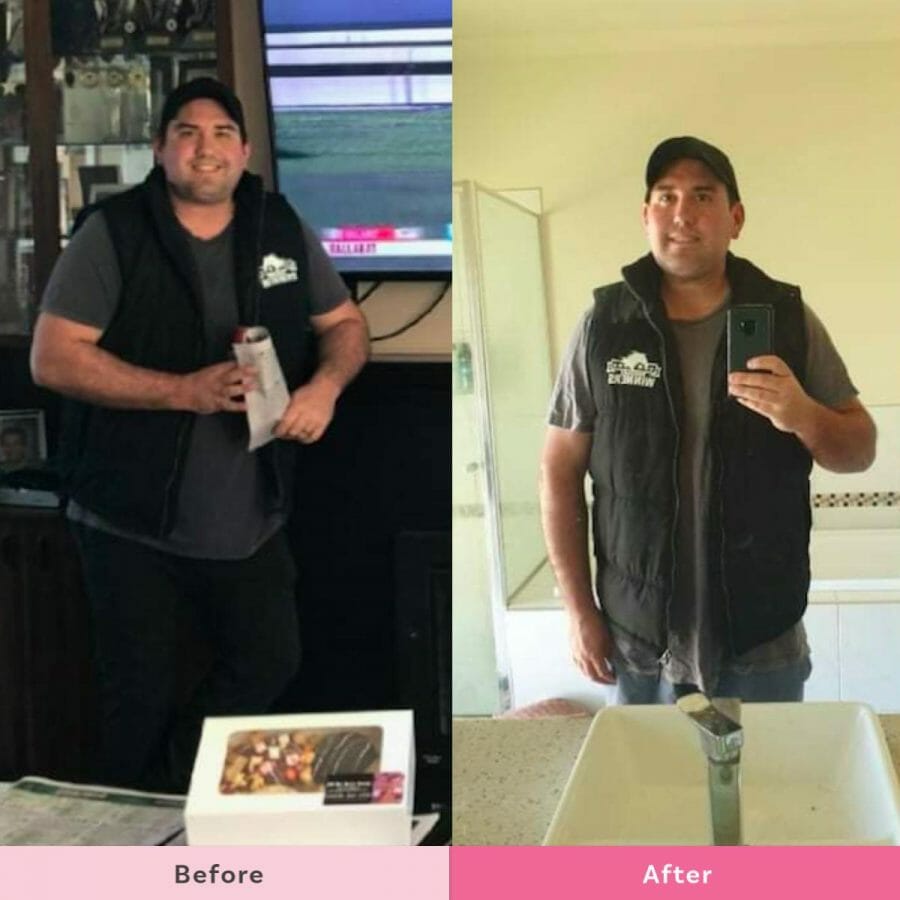 Along with the obvious weight loss, Shane is also enjoying some other unexpected benefits.
He says "I'm not snoring anymore, much more active and much healthier mentally."
Shane is enjoying his new healthy lifestyle and is determined to keep pushing through and not to fall back into old bad habits.
How they did it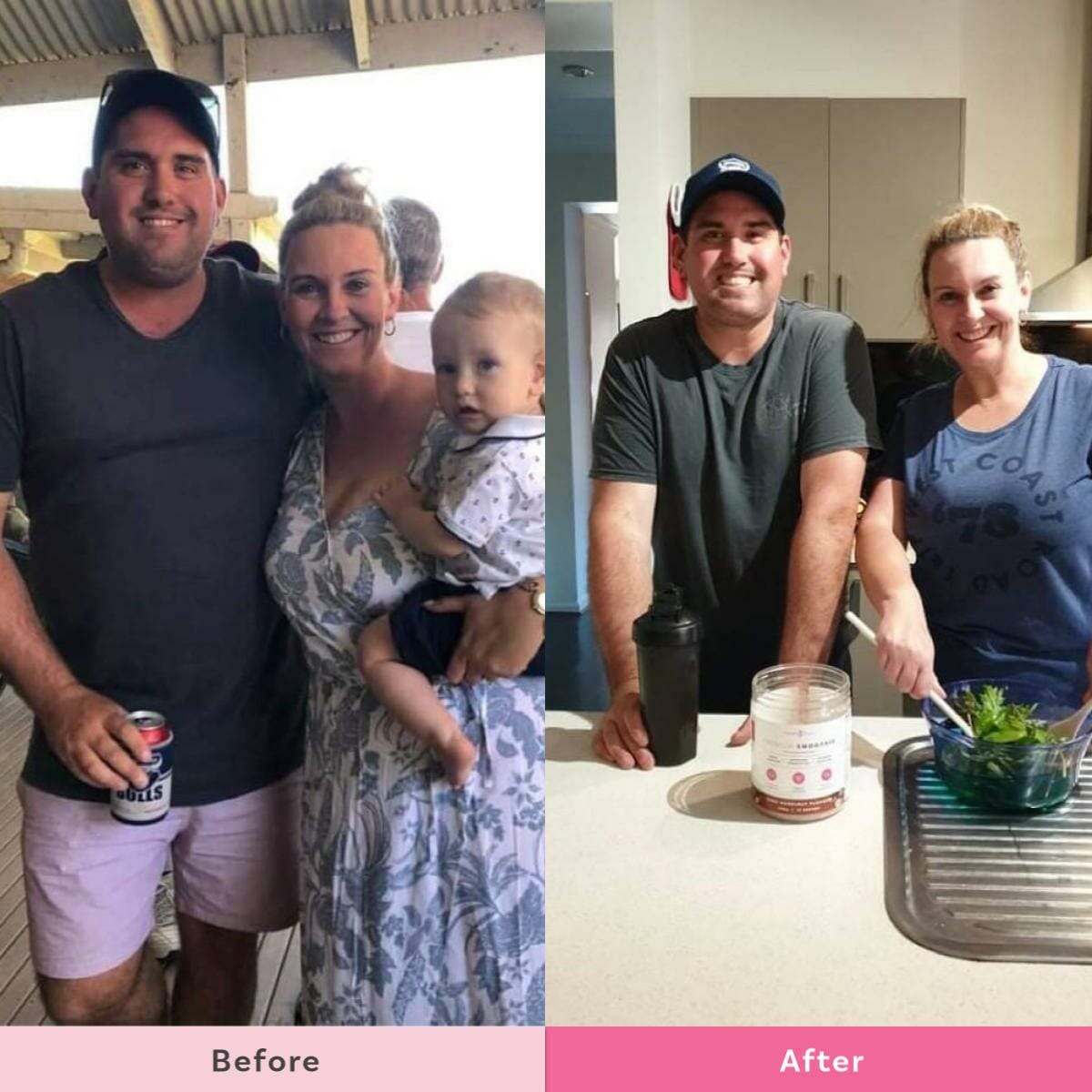 Both Shane and Katie incorporated exercise into their daily regime to fast track their results. Shane ran 3 km's on a treadmill every day and managed to take 10 minutes off his time since he started while Katie used the at home workouts from the Healthy Mummy App.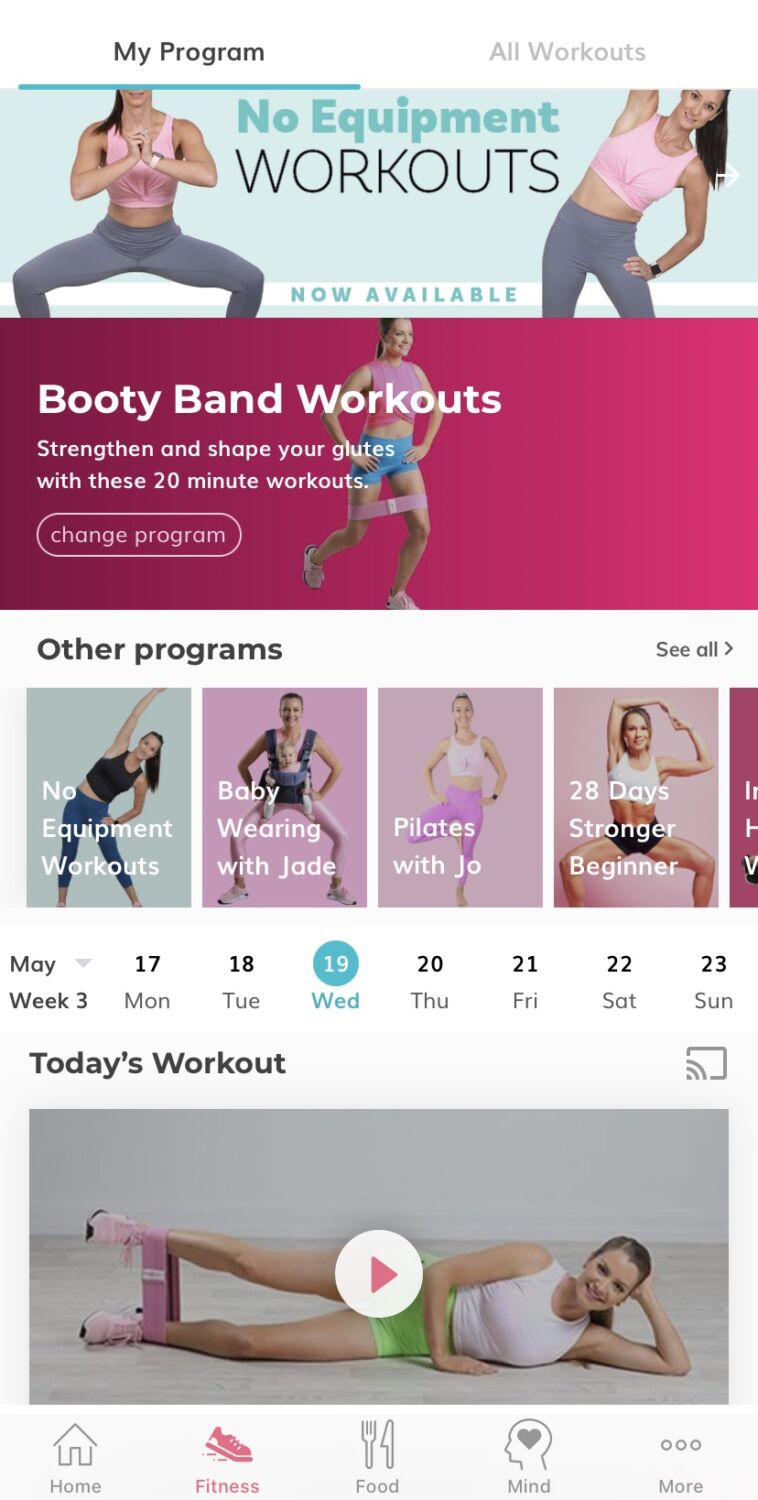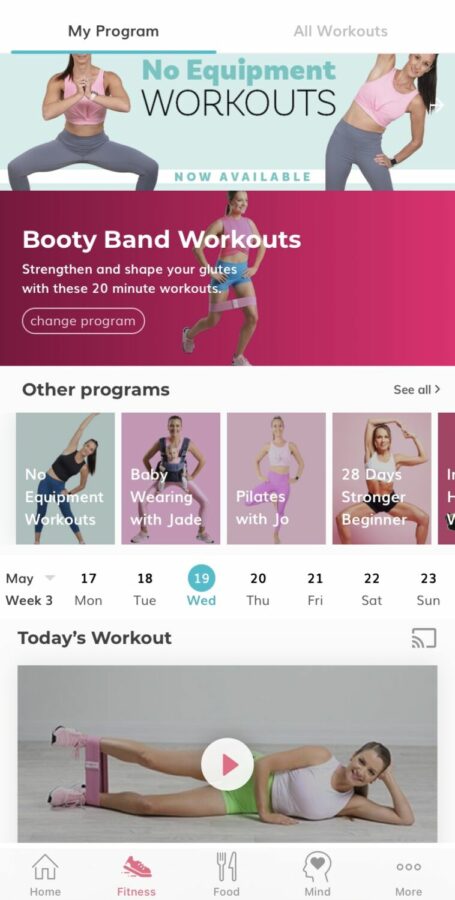 Katie says, "I loved the beginner workout's but also loved the express boxing and hit workout's"
The couple also used The Healthy Mummy Smoothies as part of their weight loss with Katie revealing how much she loved the salted Caramel Premium Smoothie.
"But I can't wait to try the choc hazelnut, yum yum!
Katie also takes the Healthy Mummy Apple Cider tablets every day. "I take one ACV tablet each day in the morning."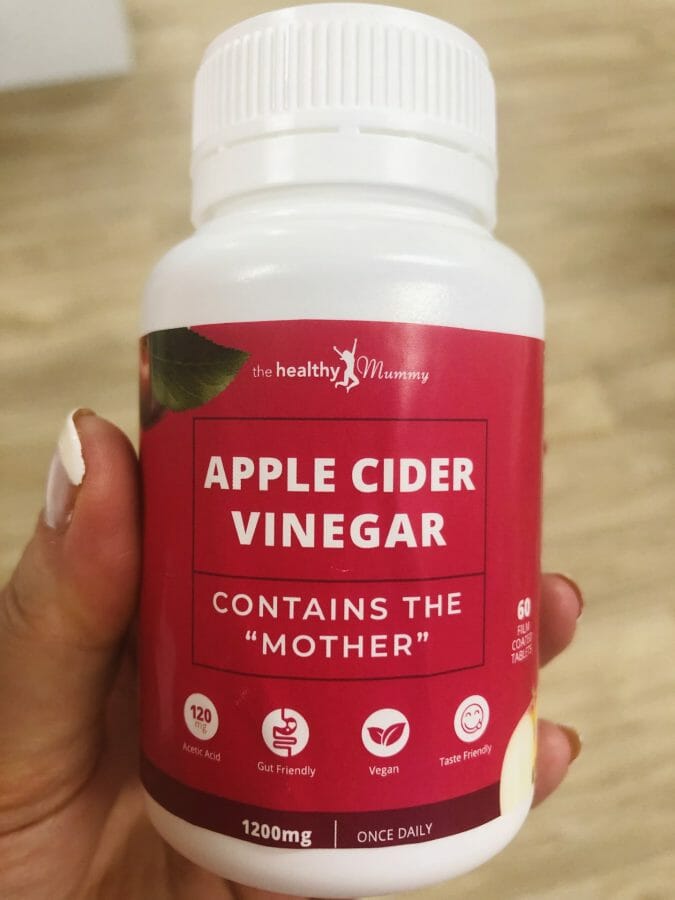 Shane and Katie's favourite Healthy Mummy meals
Katie liked the 'fakeaway' meals from the Healthy Mummy App like the Beef in Blackbean sauce with fried rice, and enjoyed all the snacks like the chicken and asparagus quiches.
Shane also had his favourites recipes from the App.
He says, "I liked the healthy meatloaf, Stovetop lasagna and home made healthy chicken kiev's with salad and most importantly the smoothies!!!"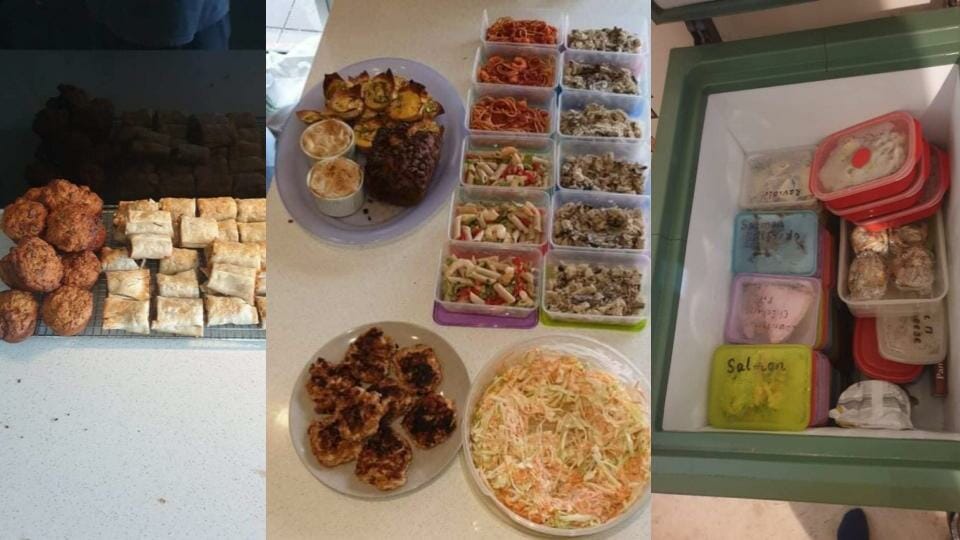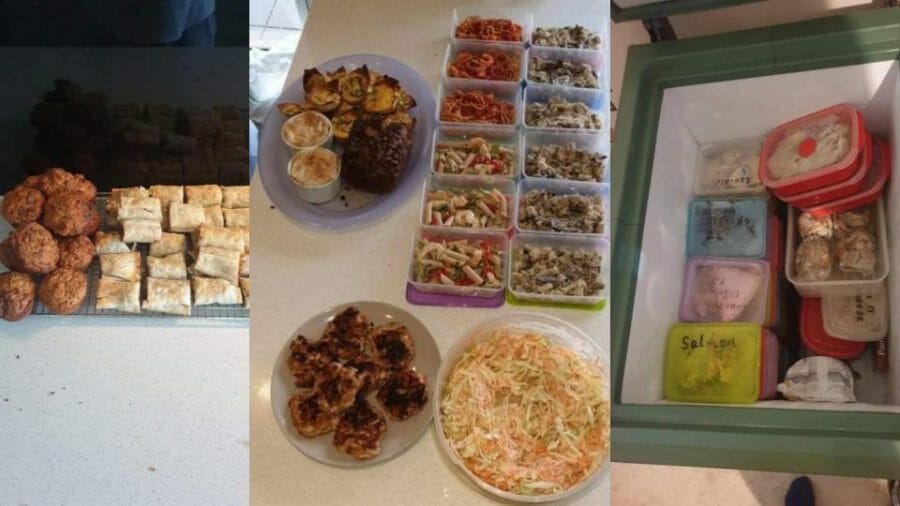 Tips for other mums
Katie has some great advice for other mums who want to get their partners involved with a health and weight loss journey.
She says, 'Make some meals for them and show them the variety available. Too many guys think that being on a diet means eating 'rabbit food.'
And that is certainly not the case with meals in the Healthy Mummy App!
Congratulations to Shane and Katie on their fantastic results!!