Julie celebrates one year with The Healthy Mummy and she's lost over 12kg
Julie Buxton has celebrated one year with The Healthy Mummy's 28 Day Weight Loss Challenge! The 60-year-old from NSW reveals she has lost over 12kg.
Julie Buxton has celebrated one year with The Healthy Mummy's 28 Day Weight Loss Challenge!
The 60-year-old from NSW reveals she has lost over 12kg and is now feeling less bloated and healthier than ever before!
In fact, she was able to reach her goal weight and get her health issues under control.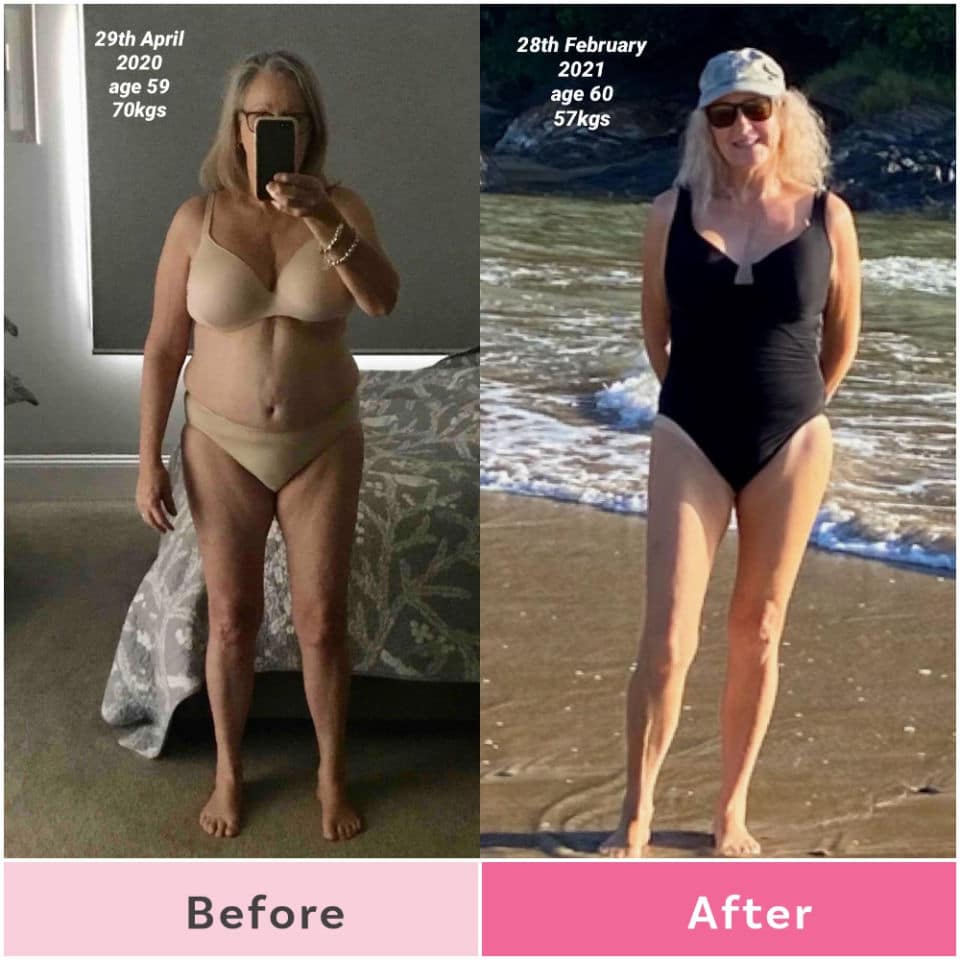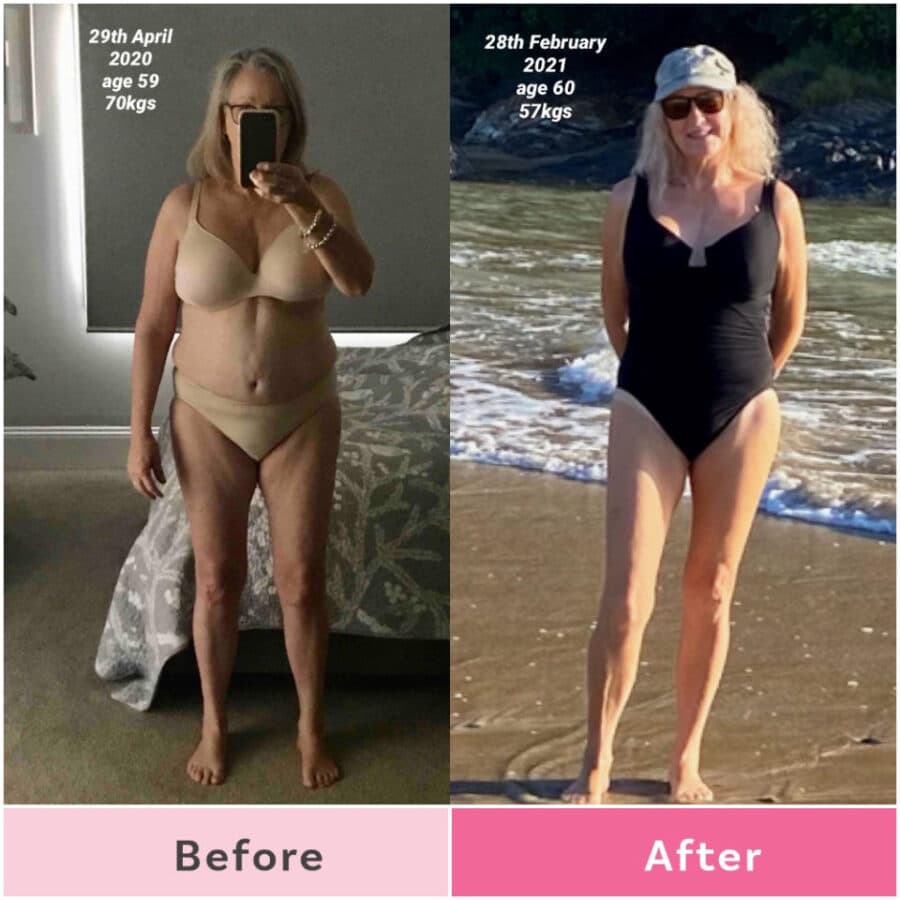 Julie celebrates one year on the 28 Day Weight Loss Challenge
This time last year, Julie Buxton was in lockdown due to the coronavirus pandemic and she was feeling pretty miserable within herself.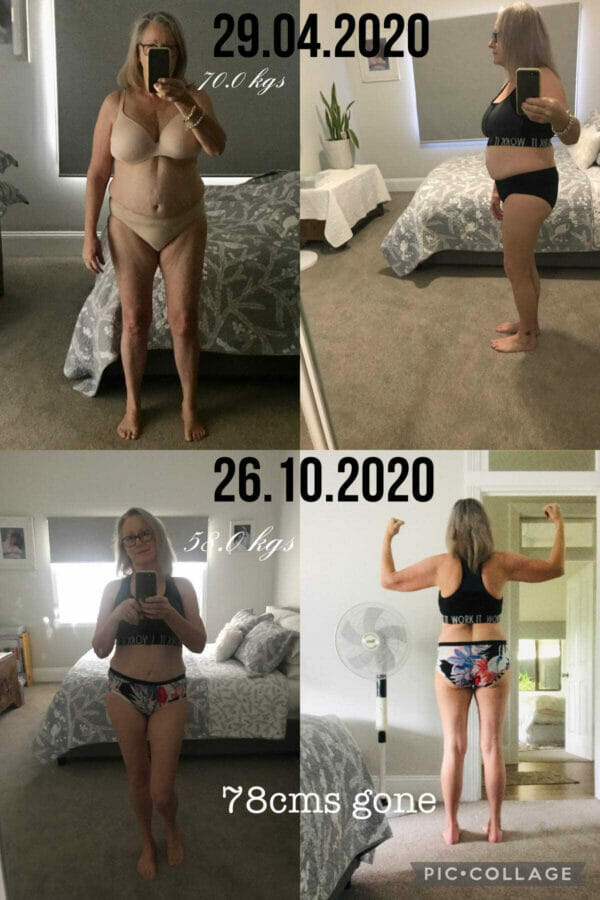 "Menopause was raging through my body. My weight had gone up to 70 kilos and I had a terrible Rheumatoid Arthritis flare up, the worst I had had in a few years," she says.
"My specialist had just put me back on RA medication and prednisone that day and I cried when he told me I would be on them for life.
"I knew I needed to make some changes as I had been on a yo yo roller coaster ride of weight gain, weight loss, weight gain for over 10 years. I was a 59 year old woman who felt so old and invisible and I wanted to be so much more."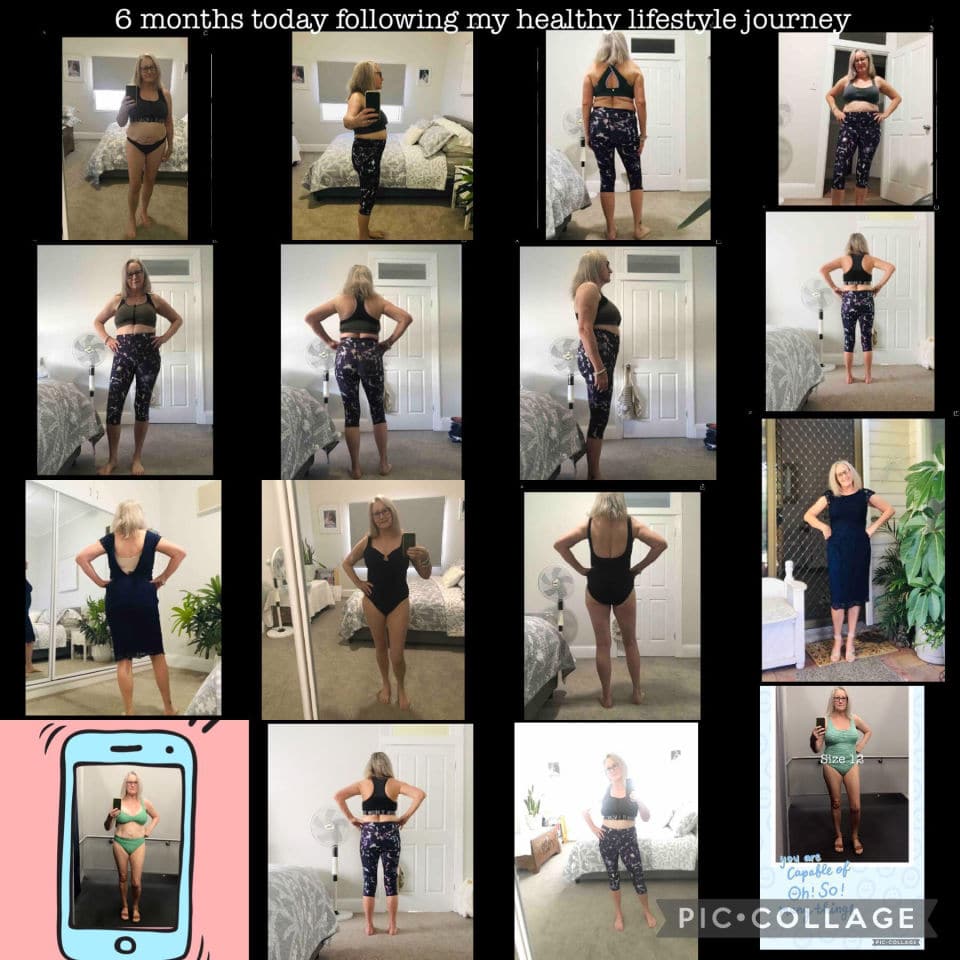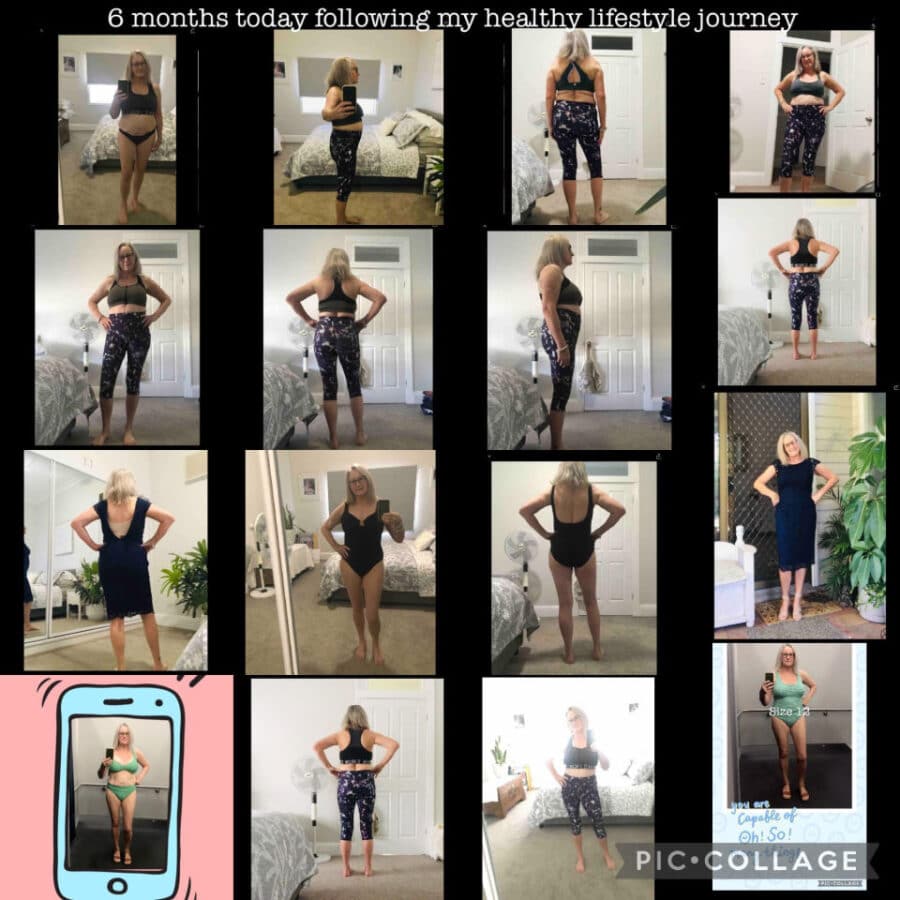 Julie set herself a goal
The gran-of-six was determined to be fitter and healthier by her 60th Birthday in December and that's when she discovered The Healthy Mummy.
"I wanted to wear a beautiful dress to my party and look amazing at my son's wedding so I made some goals," she says.
"I struggled some days, it was not always easy, it was hard work. I loved all the food on the Challenge and started to walk and exercise when I could."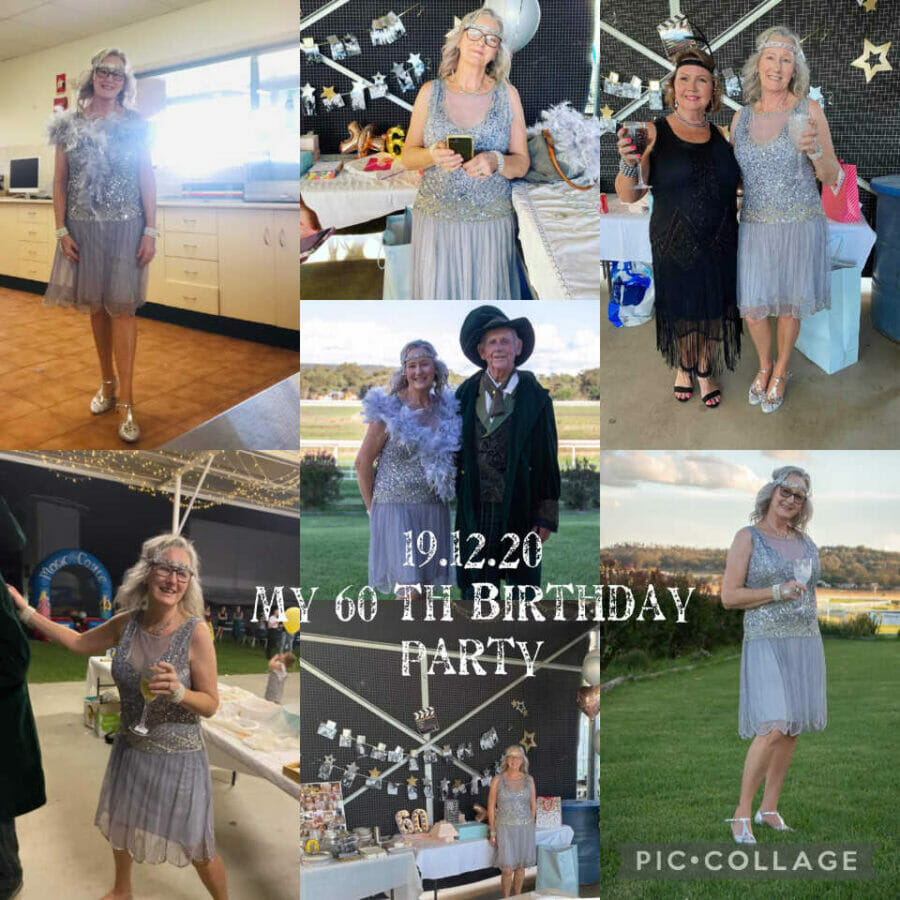 Amazingly, Julie was able to lose 12kg and 78cm and she's maintained it since.
"I was wearing size 16s /14s or L now I'm wearing 12s /10s /8s or S and my bra size has gone from an 18C to a 12C," she says.
"I still have some arthritis pain most days and I am on a biologic medication but my inflammation blood tests are all good at the moment. My cholesterol is lower and blood pressure is normal."
Best of all, Julie's feeling fit and fabulous – and looks it as well.
"I love now being able to wear all the clothes I had packed  away from when I had lost weight before and I love fitting into new beautiful things that I've bought for special occasions like my 60th birthday party and my sons wedding," she says.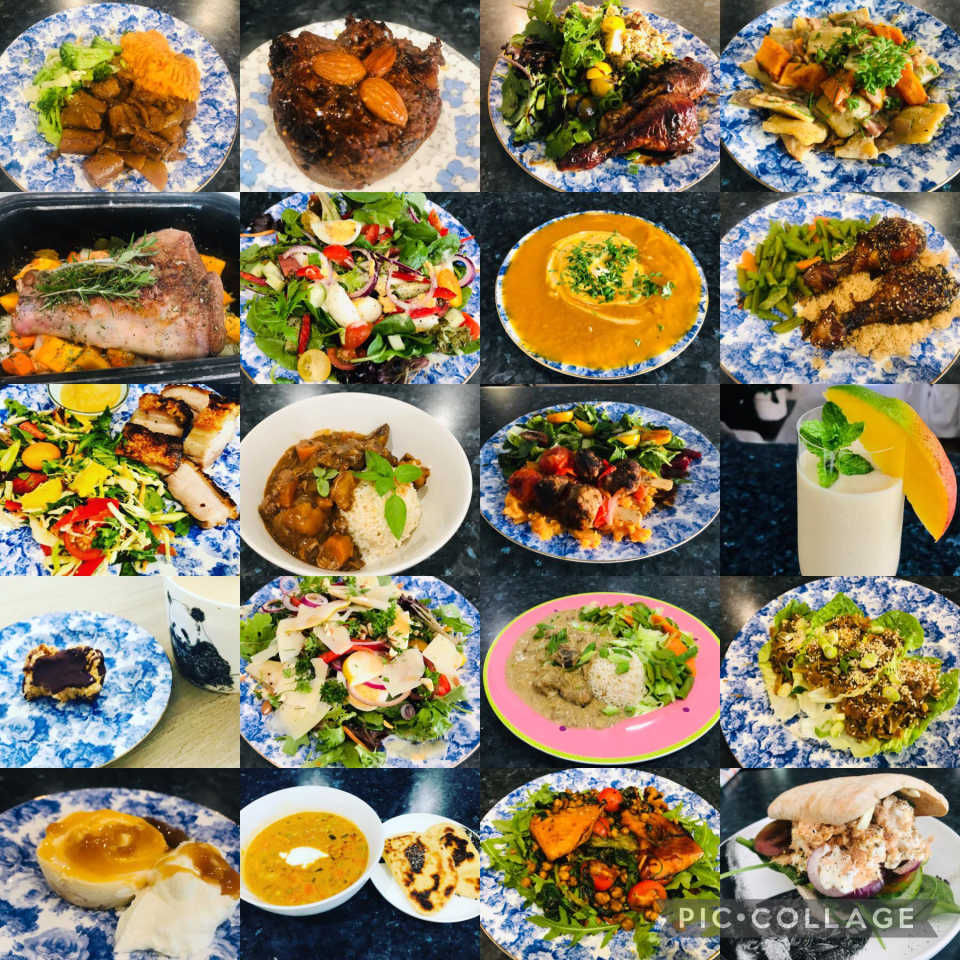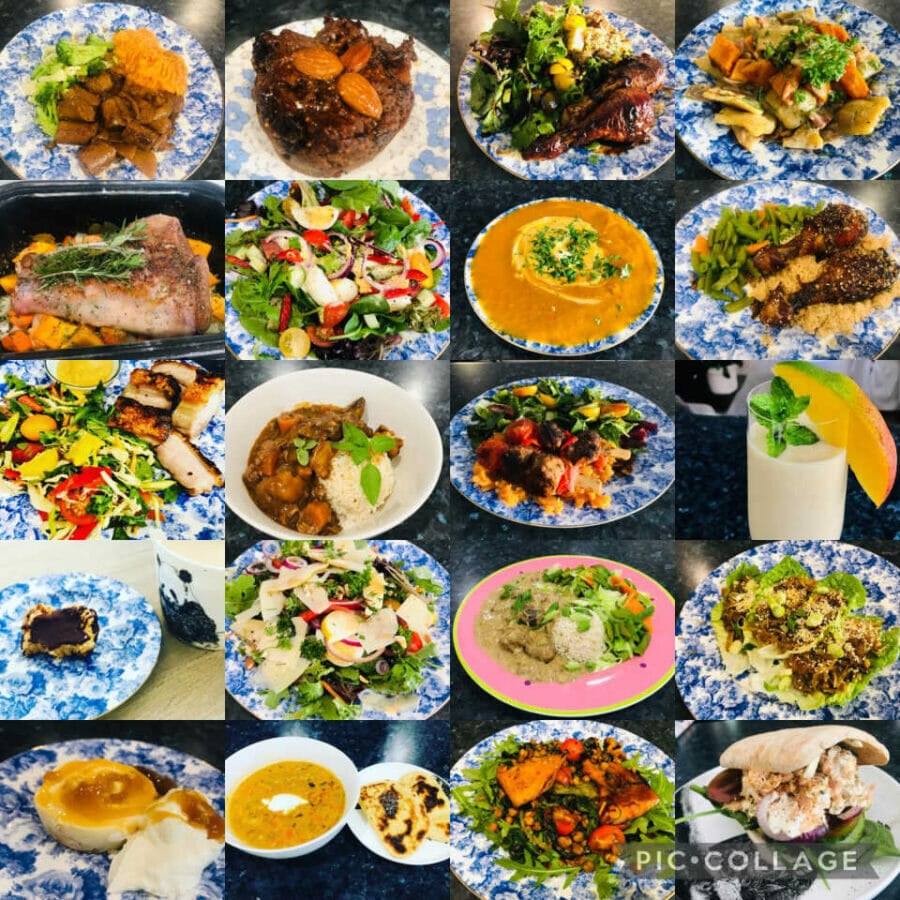 What Julie eats every day
"I love the smoothies I have them every day I absolutely love the premium Espresso because you don't need to add anything to it," she says.
"I love the Tummy vanilla smoothies because you can make just about any flavour combinations with it, and I love double choc and salted caramel so yummy."
Julie is also a huge fan of meal prepping.
"It's only my husband and I at home but I find it's great to have meals prepared in the freezer if I don't feel like cooking and I always make more than I need so I have leftovers," she says.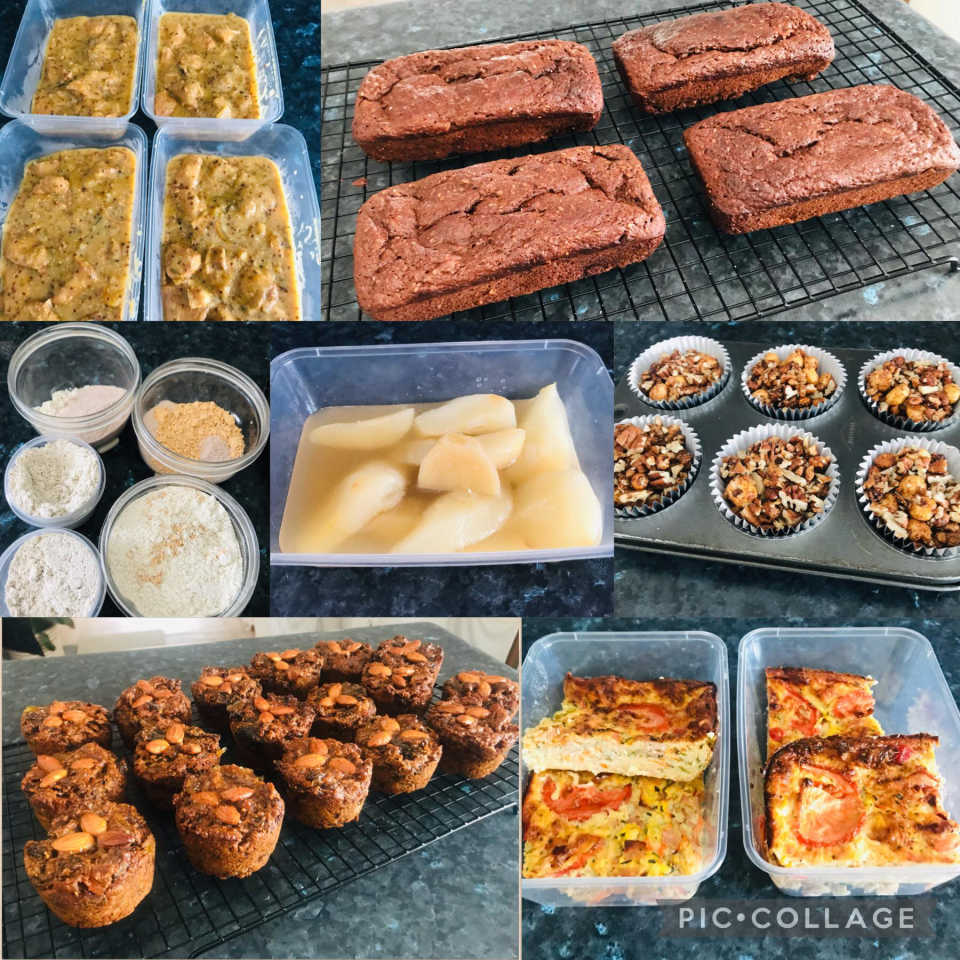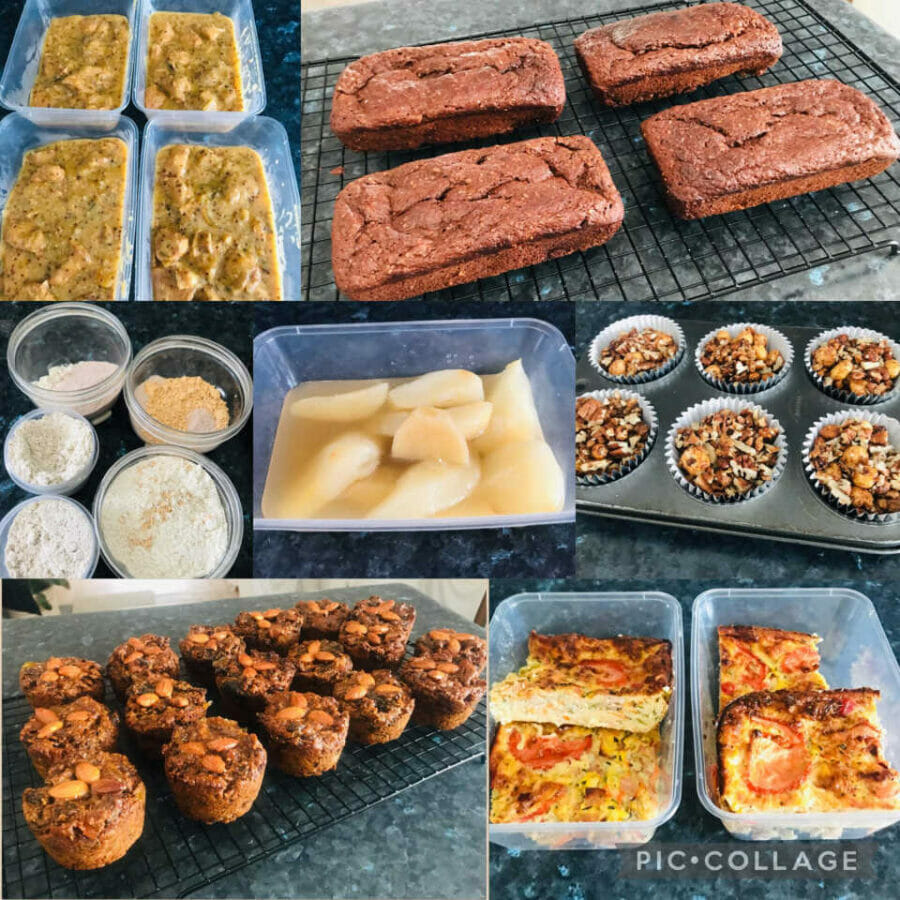 A typical day on a plate:
Breakfast: A smoothie everyday.
Morning snack:  Simple things like vita wheat crackers or corn thins or rice cakes with tomatoes or cucumbers and cheese or dips like hummus with vegetable sticks.
Lunch: Something simple either another smoothie or corn thins, rice cakes or wraps with tuna, salad etc. or soup from the app in winter
Afternoon snack:  A recipe from the Challenge app like a banana bread or popcorn or bliss ball recipe or fruit slices with peanut butter.
Dinner: Always a Healthy Mummy Challenge app meal.
Evening snack: Something with chocolate or a dessert recipe from the app.
"I love the smoothie recipes, the Stovetop Lasagne, Lasagne Soup, Zucchini and Bacon Slice, Butter Chicken Soup, Chicken Parmigiana, or Mexican Lasagne," says Julie.
"I'm also a fan of the Caramel Cheesecake Bliss Balls, Choc Chip Banana Bread."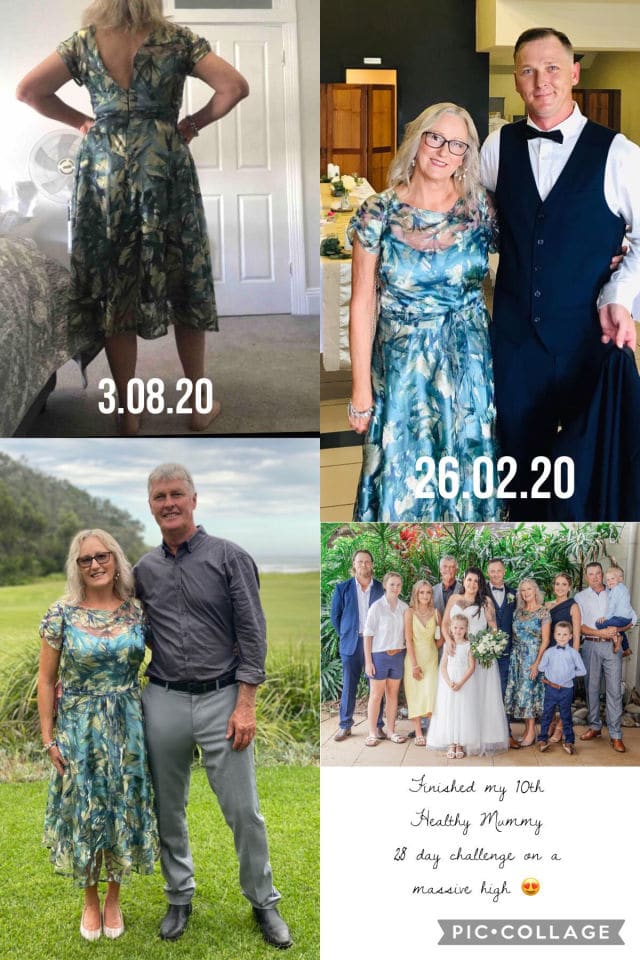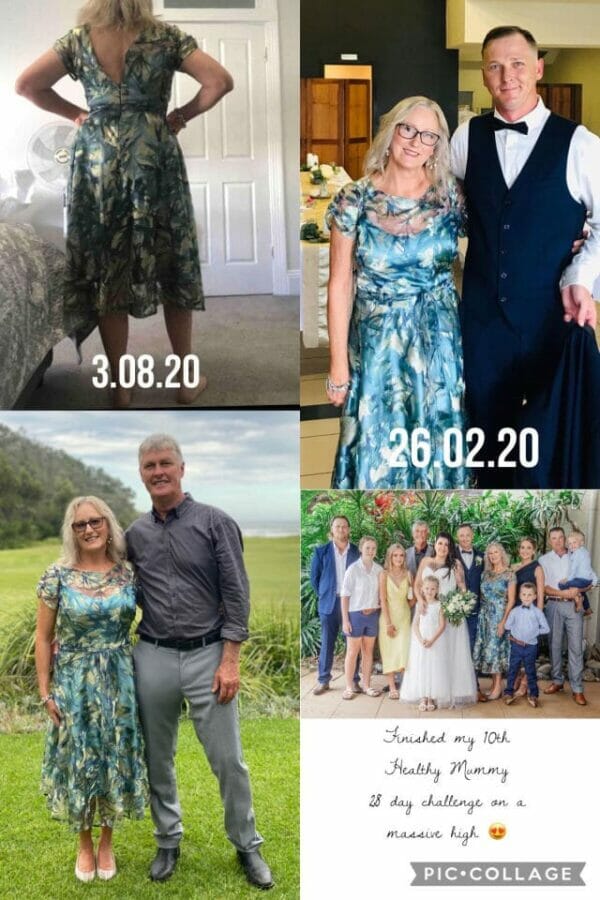 Julie's top tips
1. Meal plan and prep every week if you can so your organised and have nutritious meals and snacks ready to eat and track your calories every day.
2. Move your body every day. Go for a walk or do some stretches, something is better than nothing.
3. Don't restrict yourself. It's a lifestyle change so it's okay to have a special treat, go out to a cafe or to a party and even have a few drinks but incorporate them into your daily meal plan calories if you can.
"I absolutely love everything about The Healthy Mummy, the app is the first thing I look at in the morning to see what I'm going to have for the day and the last thing I look at before I go to bed at night to finish recording my steps. It's best decision I ever made."
Are you ready to join the 28 Day Weight Loss Challenge and get access to this INCREDIBLE APP??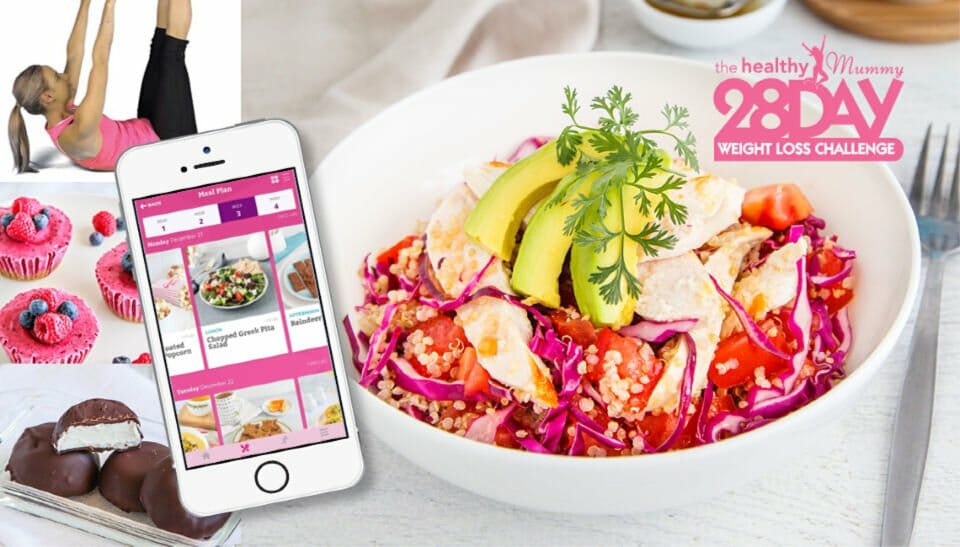 If you are wanting to lose weight and improve your energy – not to mention – help improve your overall health and wellbeing – our 28 Day Weight Loss Challengeis an awesome program to check out.

Our 28 Day Weight Loss Challenge includes:
28 days of at home exercise routines (no gym needed) – with video instruction
Customisable and breastfeeding friendly meal plans (including 7 Day Cleanse)
Time-efficient exercises for busy mums – under 30 mins
Challenge combines Pilates exercises with interval and circuit training (HIIT)
Suitable for basic to advanced fitness levels
Home to thousands of EASY-TO-MAKE recipes!
To learn more about our28 DAY WEIGHT LOSS CHALLENGE CLICK HEREor purchase our Smoothies.