Mum loses 46kg in 18 months and reverses her health issues
Kelly White looks phenomenal! This amazing mum-of-four has shed a tremendous 46kg in 18 months by following the 28 Day Weight Loss Challenge!
Kelly White looks phenomenal! This amazing mum-of-four has shed a tremendous 46kg in 18 months by following the 28 Day Weight Loss Challenge! What an amazing achievement.
What's more, she's gone down from a size 26 to a size 16 – and she looks fabulous.
Here's how she did it…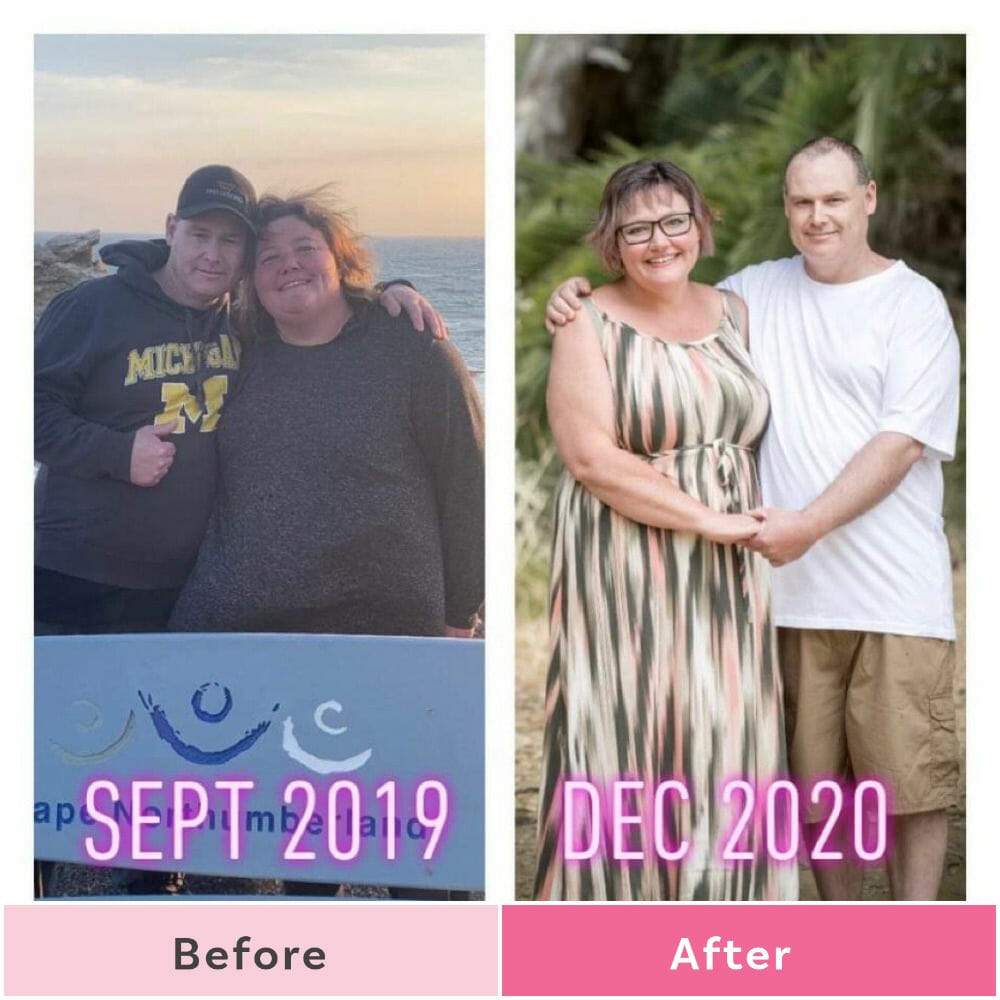 Mum's amazing transformation
The Victoria-based mamma reveals she had tipped the scales at the biggest she's ever been, causing a variety of health issues and this is what triggered her to get into action.
"My health problems had started to stack up, high blood pressure and on two types of medication for it," she says.
"I had pain from arthritis in my knees and feet was getting worse. I had pain everywhere, I was so achy and exhausted constantly.I slept badly, snored, my breathing was terrible and my asthma was getting worse and I had a blood test and it came back with pre diabetes warnings."
Kelly wasn't happy with the way she looked or felt and she knew she needed to make a change,
"I saw a photo of myself and didn't recognise the person in the picture. I could see myself headed for an early grave so I wiped my face and literally got up off the floor, I straightened my crown and decided to change my whole life," she says.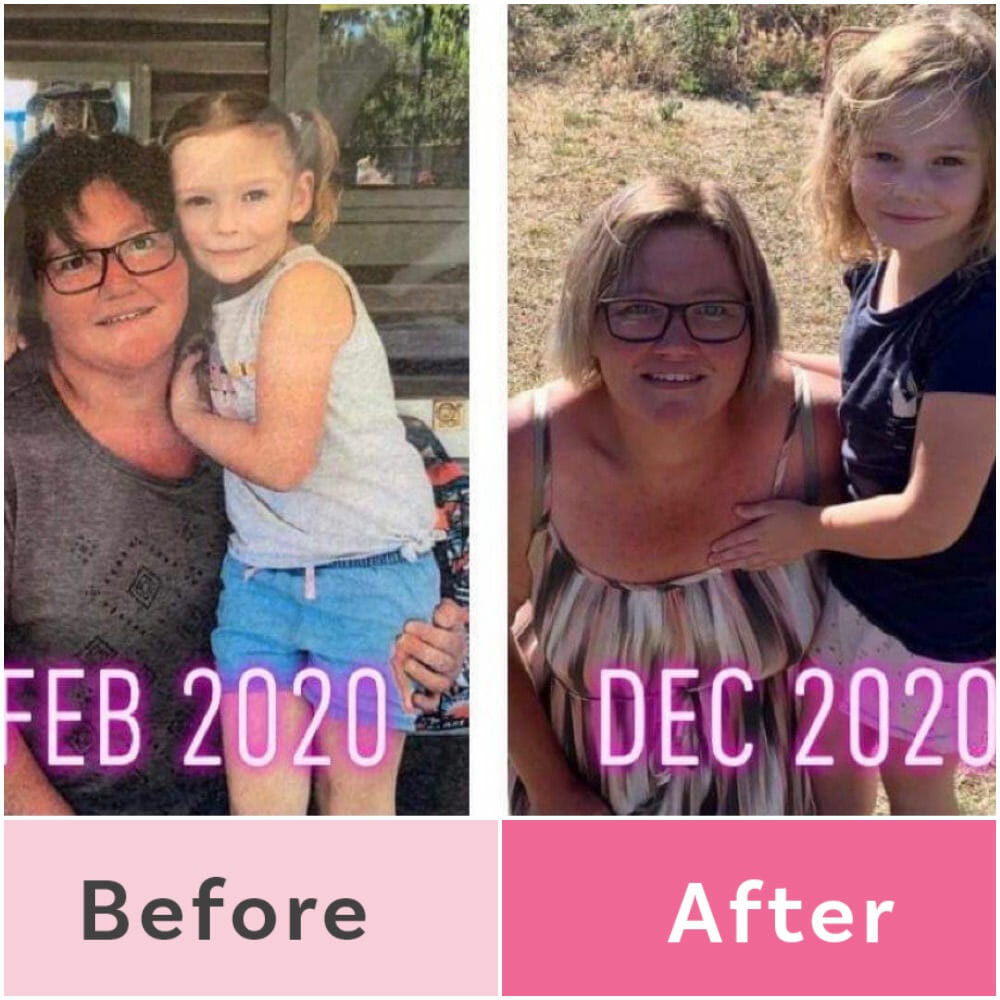 Kelly has gone down from a size 26 to a size 16
Before signing up to The Healthy Mummy, Kelly admits she was 133kg and now she's down to 86.9kg.
"I started at 133kgs, possibly more, but I was terrified of scales. I would feel physically ill at even the thought of them," she says. "I happily jump on every morning now and I am now 86.9kgs! So far, I've lost a total of 46kg, 30kgs with The Healthy Mummy since joining at the beginning of April 2020.
"It's taken around 18 months in total, almost 12 months with The Healthy Mummy."
In fact, the gorgeous mum says she struggled to find things that fit her when she was a size 24-26 and now she down to a 16/18.
"It's a such a strange feeling walking into the regular size section in stores and I keep accidentally buying my clothes too big because I feel weird trying on in the store," she says.
"Since I started on my health journey I've become more confident and am starting to wear clothes I actually love again instead of the biggest sack-looking things I can find that will hide me best."
Now, Kelly has she has more energy and she doesn't get exhausted during the day like she did and she has much more motivation.
"I used to dread having to 'do' pretty much everything and now I don't think twice," she admits.
"I don't snore much if at all now and I'm sleeping better, my body is not as achy all over now and my arthritis pain is nowhere near as bad. Last week, I was taken off one of my blood pressure medications and my blood test results came back pretty normal."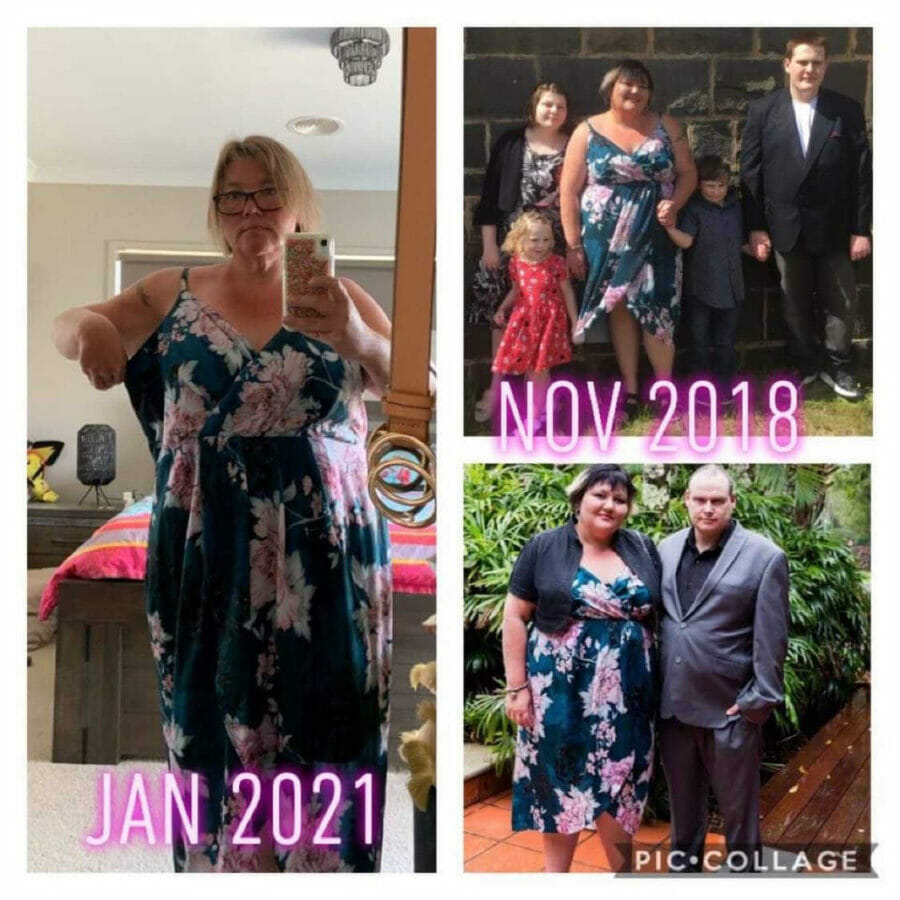 Kelly's feeling more confident than ever before
Meanwhile, Kelly confesses she's been overweight her whole life and was teased and bullied at school for her appearance.
"I've had self esteem issues as long as I can remember and am not a confident person when it comes to my appearance," she says.
"Comparing pictures has been an amazing way for me to recognise the results I've achieved even if I don't really recognise myself in my before or after pics.
"I'm really proud that I've shown my children that if you're unhappy in your situation you can absolutely do something to improve things even though it might be really hard work."
What a typical day looks like for Kelly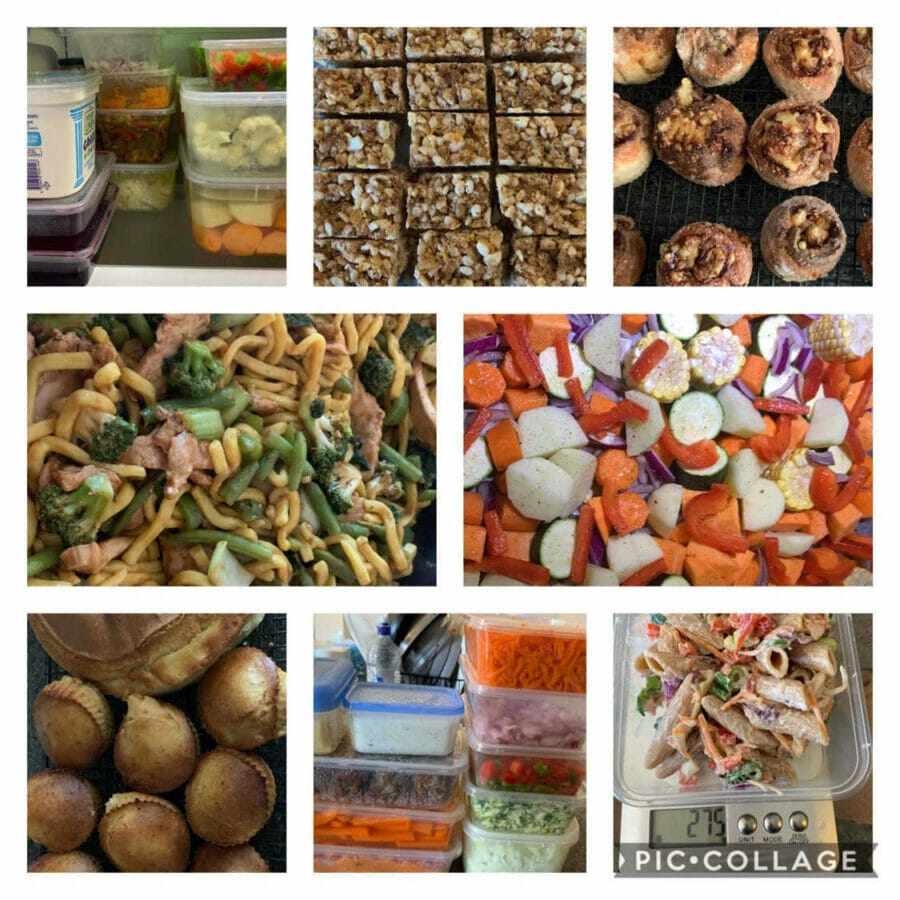 To stop herself from skipping meals, Kelly drinks The Healthy Mummy Smoothies for breakfast or lunch on the days she's really busy.
"They are great because I've stopped skipping meals since I started using them," she says."My day on a plate is usually very simple, I have a high fibre cereal for breakfast most days, a small morning snack and a simple dinner.
"My favourite Healthy Mummy meal would have to be Stovetop Lasagne, the whole family absolutely loves it! Lamb Meatballs with Sweet Potato Mash has become my personal favourite. We try at least one new recipe a week and if it's a hit we add it to our regular meals from time to time."
When it comes to exercise, Kelly has taken it slowly and sticks mainly to walking. She walks around an hour a day.
Kelly's 3 tips for success
1. Be honest with yourself about your capabilities, your choices and your reasons for them- especially when it's hard.
2. Set goals or little challenges for yourself and write them down. Writing them down will help you hold yourself accountable for your choices and slip ups.
3. Try and turn your excuses into reasons to do things. Like if you feel tired then exercise so you feel less tired!
Kelly's advice for mums starting their journey
"My biggest piece of advice would be to always be kind to yourself! If you find yourself in a negative frame of mind try talking to yourself like you're a close friend."
Get in shape with our 28 Day Weight Loss Challenge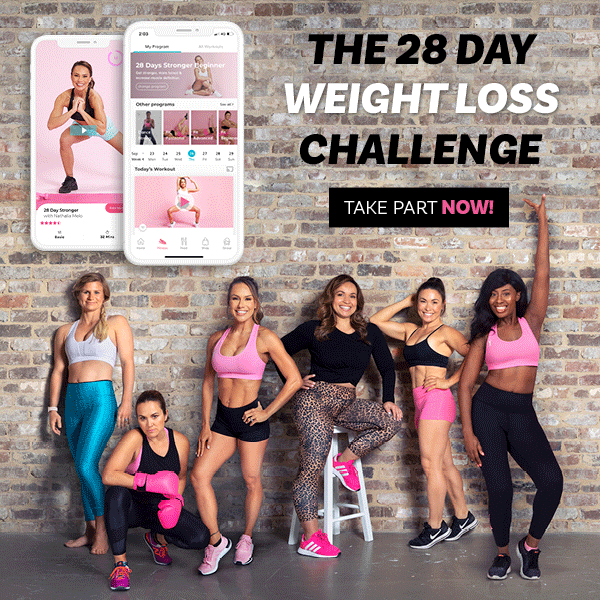 Want to shift your weight but feel like you have NO TIME in your day to exercise and eat healthily?
That's where the Healthy Mummy's 28 Day Weight Loss Challenge can help.
What do you get? You get access to:
28 days of at home exercise routines (no gym needed) – with video instruction
Customisable and breastfeeding friendly meal plans
Time-efficient exercises for busy mums – under 30 mins
Challenge combines Pilates exercises with interval and circuit training (HIIT)
Suitable for basic to advanced fitness levels.
Home to thousands of EASY-TO-MAKE recipes.
Find out more about joining the 28 Day Weight Loss Challenge.