The diet plan for mums that will help you lose 5 kilograms in 28 days (and you can still eat treats)
Ready to lose weight but still want to enjoy delicious food, including sweet treats? Well you're in luck!
The Healthy Mummy founded by Rhian Allen (mum of 2) in 2010 has now helped mums lose over 3 million kilos and is now famous for helping mums lose weight in a safe and healthy way with the average weight loss being 5kg a month – and you too can achieve this – PLUS still eat treats!
In 11 years, The Healthy Mummy program has become The Healthy Mummy movement and today hundreds of thousands of mums use the programs every day.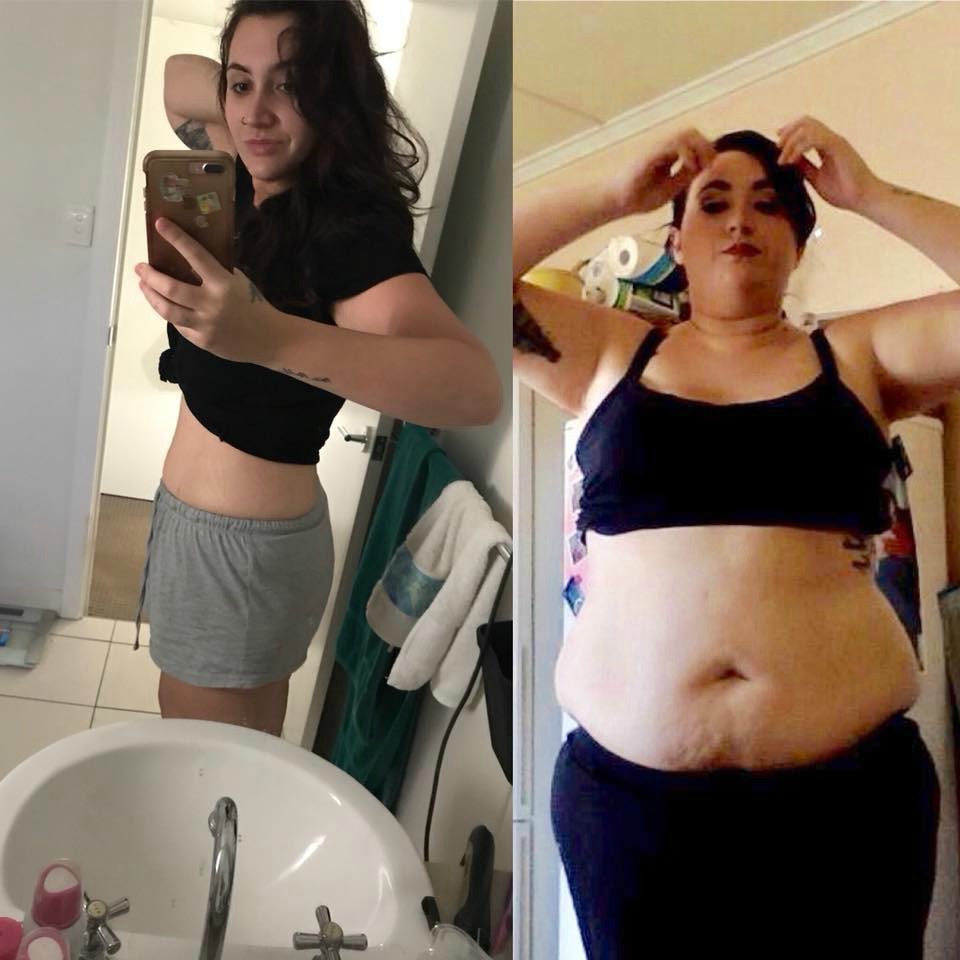 Founder, Rhian Allen says, "I am so excited that so many 100,000's of mums use The Healthy Mummy app.
It is a busy mums one stop shop to easy, healthy, realistic and budget friendly weight loss and meal planning.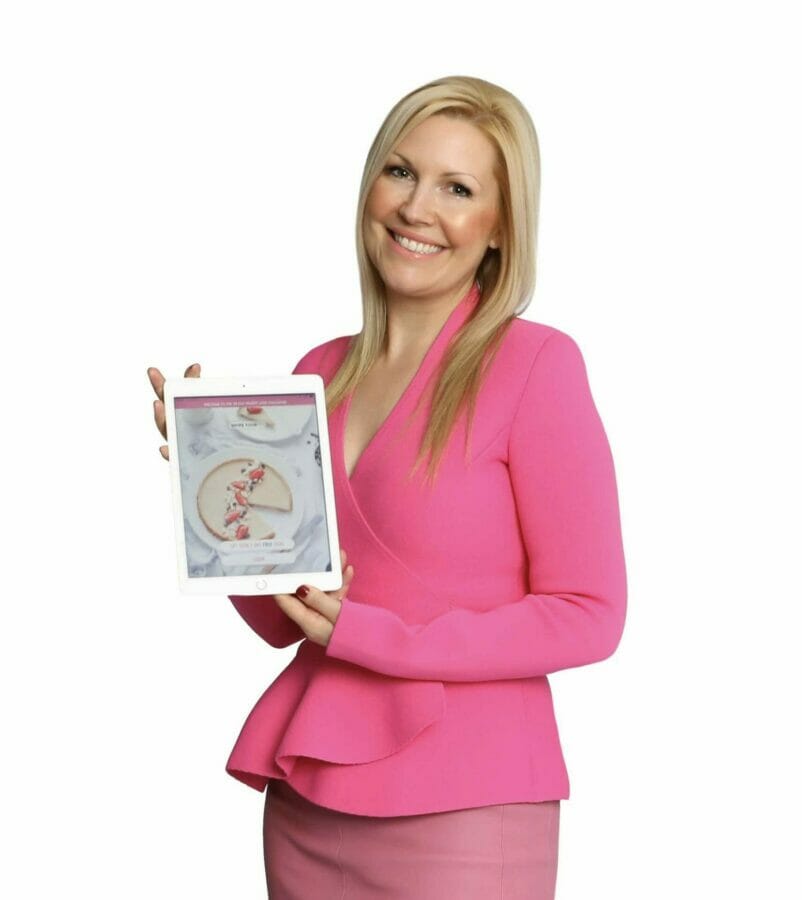 We have helped mums lose over 3 million kilos and we know how to get mums results without depriving them of foods they love and without having to do an hour of exercise a day. 
The food is DELICIOUS and the exercises are quick and easy to do and if you are a busy mum wanting results – then this is the program for you"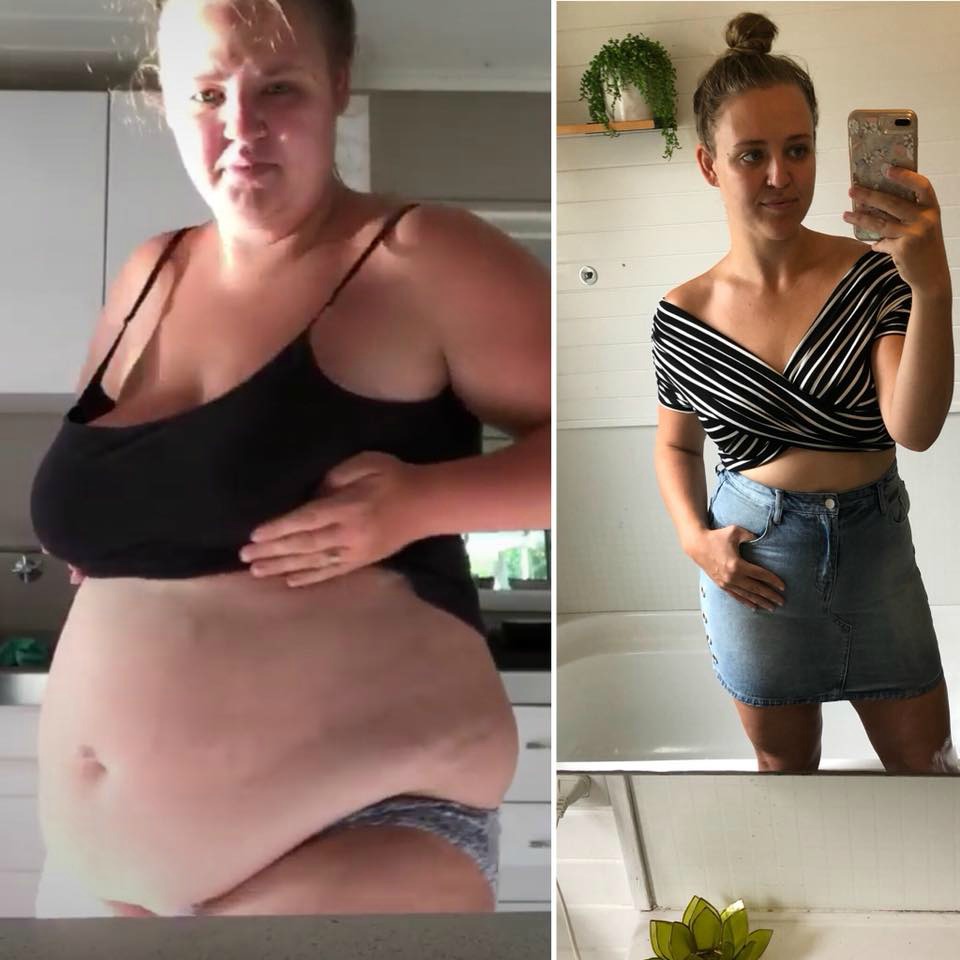 How to lose 5kg in 28 days
This the ULTIMATE 28 day plan to help busy, tired mums achieve their weight loss and health goals in a SUSTAINABLE, HEALTHY WAY without giving up treats and snacks – and by following the famous Healthy Mummy plans you too can lose an average of 5kg a month
To celebrate, we're going to show you a typical 'day on a plate' from the book so you can see how easy it is to follow our realistic and delicious recipes and plans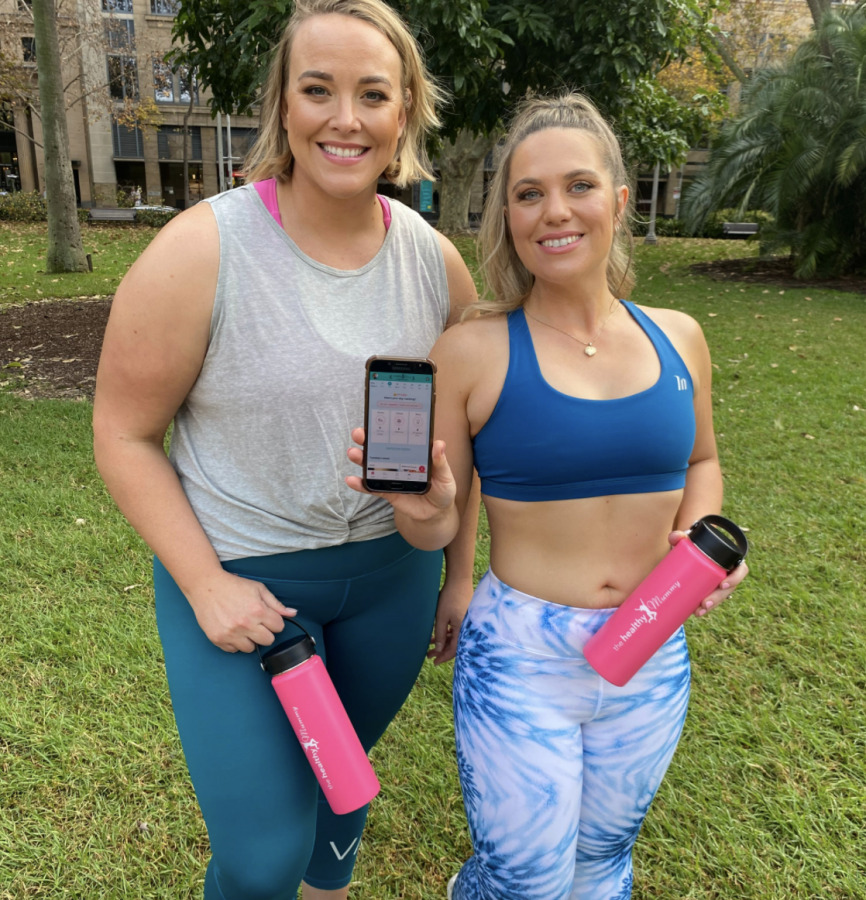 The meal plan helping 100,000's of tired, busy mums lose weight
Breakfast- Oat and cinnamon pancakes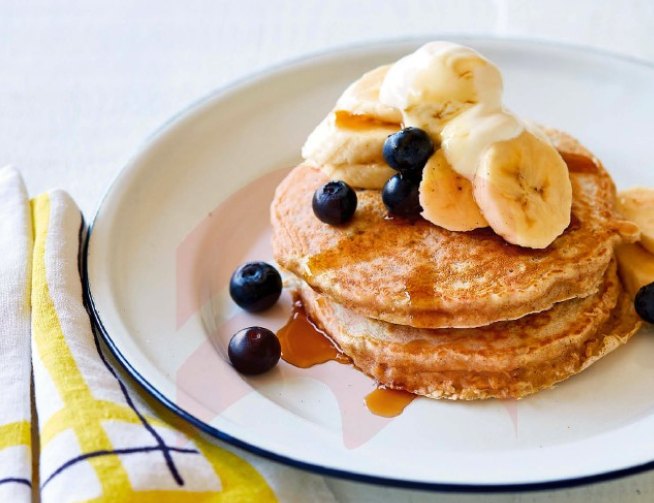 These scrumptious pancakes are a great way to kickstart your day. The oats are great for slow release energy and will keep you fill until you have your morning snack. Plus, blueberries are a great superfood bursting with antioxidants!
Serves 2
289 calories
Ingredients
1⁄2 cup rolled oats
1⁄2 cup reduced-fat milk of choice, plus extra if needed
2 free-range eggs, lightly beaten
1⁄2 cup plain wholemeal flour
1⁄2 teaspoon baking powder
1 teaspoon ground cinnamon
salt
olive oil spray
1 small banana, sliced
1⁄2 cup blueberries (fresh or frozen)
2 tablespoons reduced-fat Greek-style yoghurt
2 teaspoons pure maple syrup
Method
Place the oats in a bowl, cover with the milk and set aside to soak for 10 minutes. Add the egg and stir to combine, then sift in the flour, baking powder, cinnamon and a pinch of salt and stir to form a smooth batter (add a little extra milk to thin if necessary).
Spray a large non-stick frying pan with olive oil and place over medium heat. Add 3 tablespoons of the batter for each pancake (you should be able to cook two pancakes at a time). Cook for 2 minutes or until bubbles start to form on the surface, then flip and cook for another 1–2 minutes or until golden. Repeat to make four pancakes in total.
Place two pancakes on each plate and serve topped with banana, blueberries, yoghurt and a drizzle of maple syrup.
Morning tea- Peanut butter and chocolate cookies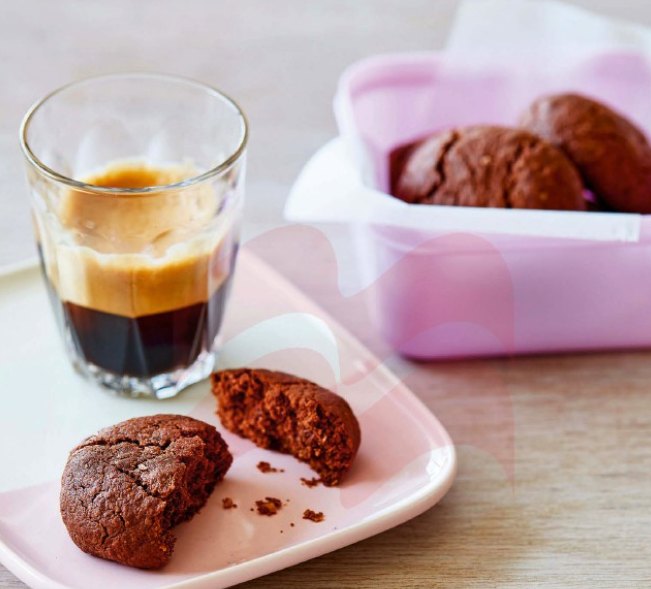 You can make extra cookie dough, wrap it up and store in the freezer for up to two months. When you need a healthy snack, simply slice it into rounds and bake!
Serves 5
147 calories
Ingredients
1⁄2 teaspoon chia seeds
30 g butter, at room temperature
2 tablespoons coconut sugar
1 1⁄2 tablespoons peanut butter
1⁄3 cup plain wholemeal flour
1⁄2 teaspoon baking powder
3 teaspoons cacao/cocoa powder
Method
Soak the chia seeds in 1 teaspoon water for 10 minutes so they plump up.
Cream the butter and coconut sugar with electric beaters. Add the peanut butter and chia gel and mix them in, then add the flour, baking powder and cacao/cocao powder and mix until well combined and a dough forms.
Roll the dough into a log and wrap in plastic wrap, then place in the fridge to firm for 20–30 minutes.
Preheat the oven to 180C and line a baking tray with baking paper.
Cut the cookie dough log into five even rounds and place them on the prepared tray, leaving plenty of room for spreading. Bake for 10–15 minutes or until golden. Cool on the tray for a few minutes, then transfer the cookies to a wire rack to cool completely. Store in an airtight container in the pantry for up to a week.
Lunch- Spanish rice with chorizo
This one is a big favourite in our Healthy Mummy community and it's a great way to sneak in those veggies. The kids will love it too!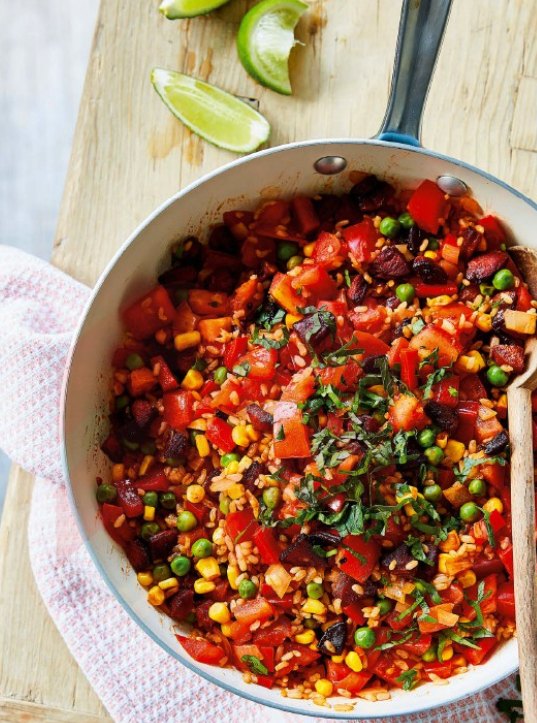 Serves 4
409 calories
Ingredients
1 cup brown rice
2 chorizo sausages, chopped
1 brown onion, diced
4 tomatoes, diced
1 cup frozen peas
1 cup corn kernels (fresh or tinned)
1 red capsicum, seeds removed, diced
1 teaspoon smoked paprika
1 tablespoon chopped flat-leaf parsley leaves
4 lime wedges
Method
Bring 1 litre water to the boil in a medium saucepan, add the rice and simmer for 45 minutes or until tender. Drain.
Meanwhile, heat a non-stick frying pan over medium heat, add the chorizo and cook on both sides for 3 minutes or until the edges are crisp. Transfer to a plate lined with paper towel and set aside.
Add the onion to the pan and cook for 2 minutes or until it starts to turn golden. Add the tomato, peas, corn, capsicum and paprika and toss to combine. Cook for 3 minutes or until the vegetables are just tender.
Add the cooked rice and return the chorizo to the pan, then toss together well. Divide among four plates, garnish with the parsley and serve with lime wedges.
Dinner- Bacon, spinach and tomato risotto
Kids and adults will love this risotto dish, especially as we get closer to the winter months!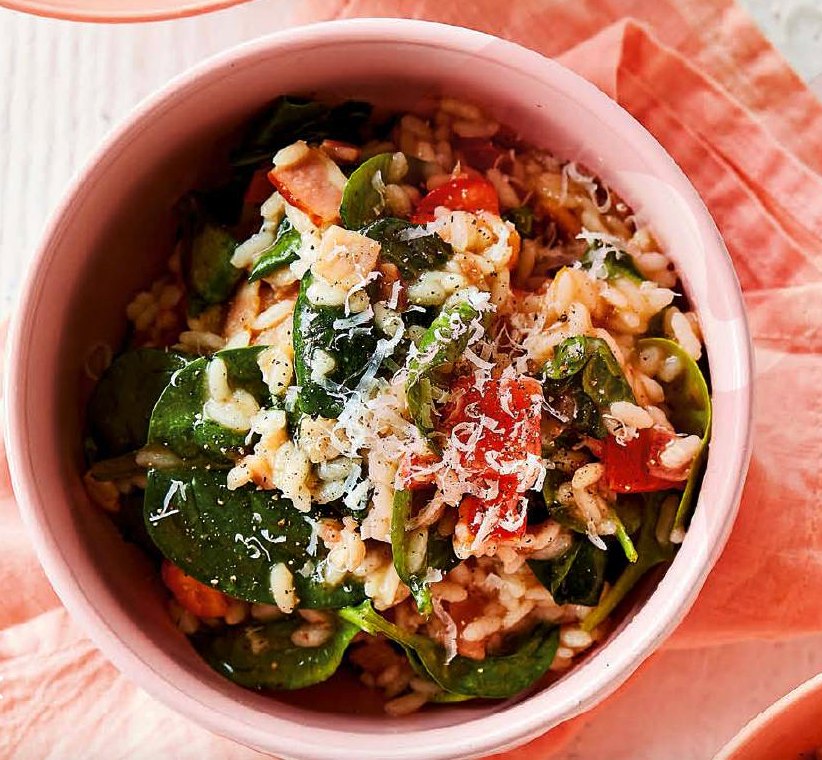 Serves 4
338 calories
Ingredients
1 tablespoon extra-virgin olive oil
6 lean bacon rashers, trimmed and diced
1 cup arborio rice
3 cups salt-reduced hot vegetable stock, plus extra if needed
2 tomatoes, diced
120 g baby spinach leaves
salt and freshly ground black pepper
1⁄3 cup grated parmesan
Method
Heat the olive oil in a large heavy-based saucepan over medium–high heat. Add the bacon and cook for 4–5 minutes or until crispy.
Add the rice and stir for a few minutes to coat the grains in the oil.
Add the stock, 3 tablespoons at a time, stirring until each addition has been absorbed by the rice before adding the next. This will take approximately 20 minutes.
Add the tomato and spinach with the last addition of stock, then cover with a lid and reduce to a gentle simmer for 10 minutes or until the rice is cooked through and tender (add a little more stock if needed).
Season to taste with salt and pepper and sprinkle with parmesan to serve.
Evening treat- Cherry-choc slice
That's right, you can lose weight and still have a bit of chocolate as dessert! If you'd like to make this recipe nut free, use coconut flour instead of almond meal.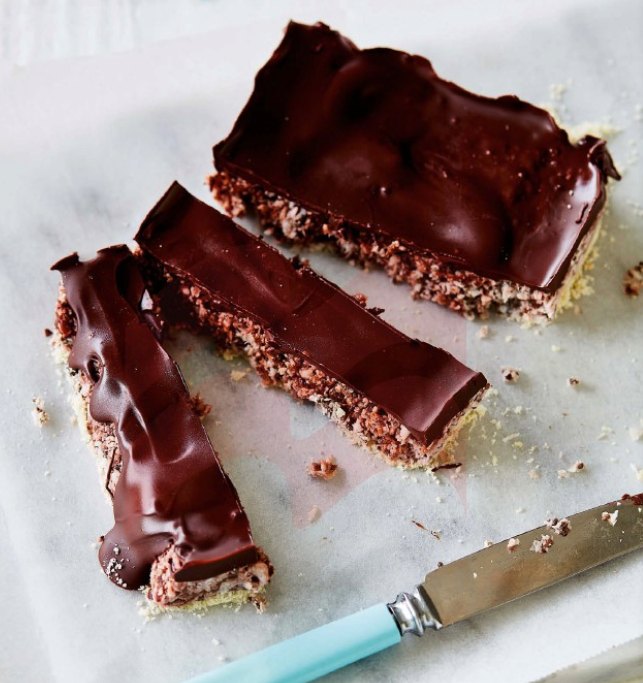 Serves 5
253 calories
Ingredients
150 g fresh or frozen pitted cherries, thawed and drained if frozen
2 1⁄2 tablespoons coconut oil
1⁄2 cup desiccated coconut
2 tablespoons chia seeds
60 g dark chocolate (70% cocoa solids)
1 tablespoon almond meal
Method
Place the cherries, coconut oil, coconut and chia seeds in a food processor and process until well combined. It doesn't have to be completely smooth – some small lumps of cherry are fine and add to the texture of the slice.
Line a loaf tin with baking paper. Spoon the mixture into the tin and smooth the surface. Place the tin in the fridge while you melt the chocolate.
Break the chocolate into small pieces and melt in a small heatproof bowl set over a saucepan of simmering water, stirring occasionally.
Pour the melted chocolate over the cherry mixture and tilt the tin to ensure a thin, even coating of chocolate. Return the tin to the fridge for at least 4 hours.
When the slice is set, dust a chopping board liberally with the almond meal, and place the slice on the board. This will give it a slightly cakey base. Using a hot knife, cut the slice into five even pieces.
Store any leftovers in an airtight container in the fridge for up to 2 weeks or in the freezer for up to 3 months.
Check out these INCREDIBLE results from real mums with our weight loss plans!
Shantelle has lost 33kg!!
Shantelle says, "This has taken me 18months so far but I'm finding slow and steady is keeping it off and preventing loose skin so far. You've got this ladies." 

Sarah has lost 53kgs!!
Sarah says,"After seeing these photos side by side & seeing how far I have come well I must admit I am NOW in my happy place. I love that I feel happy, healthy, strong, fit, well this list could go on & on today. I feel like I have achieved so much from these photos.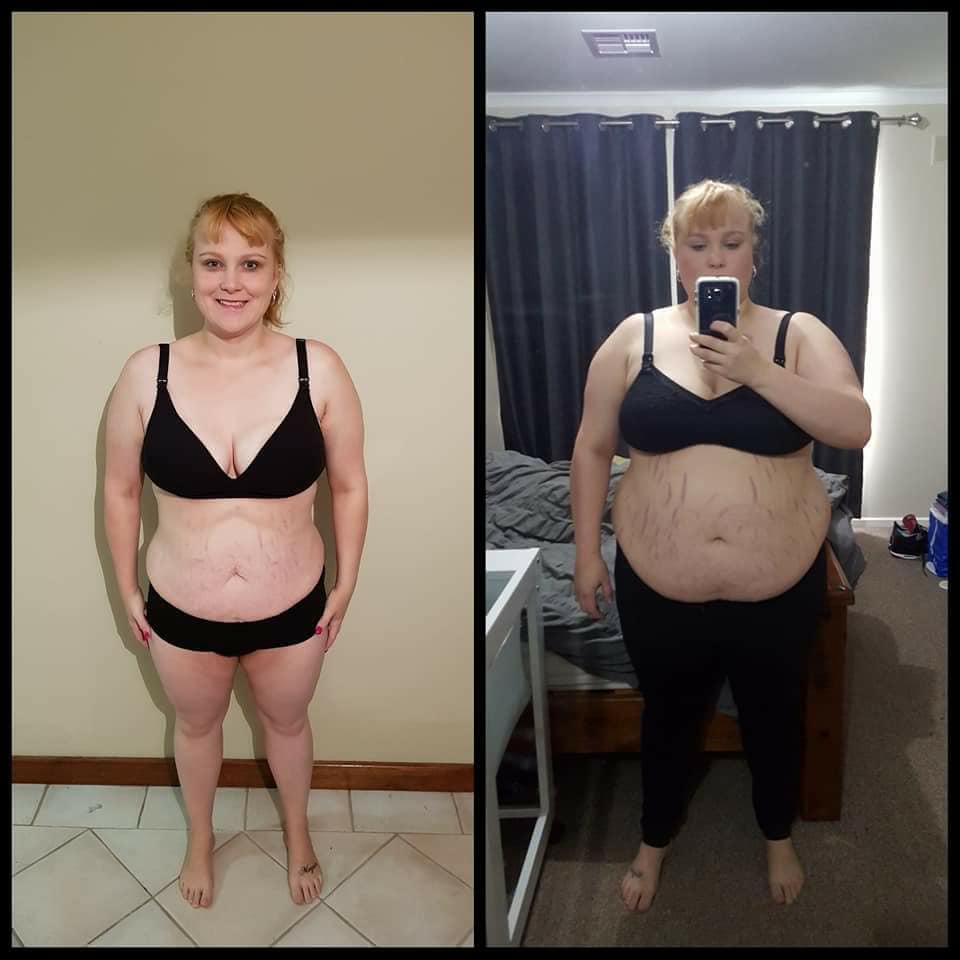 Nicola has lost 41kgs
Nicola says,  "Thanks to Healthy Mummy Smoothies and 28 Day Weight Loss Challenges, I am well on my way to my goal of being the best version of myself and to be the healthiest and happiest mum and wife my family deserve."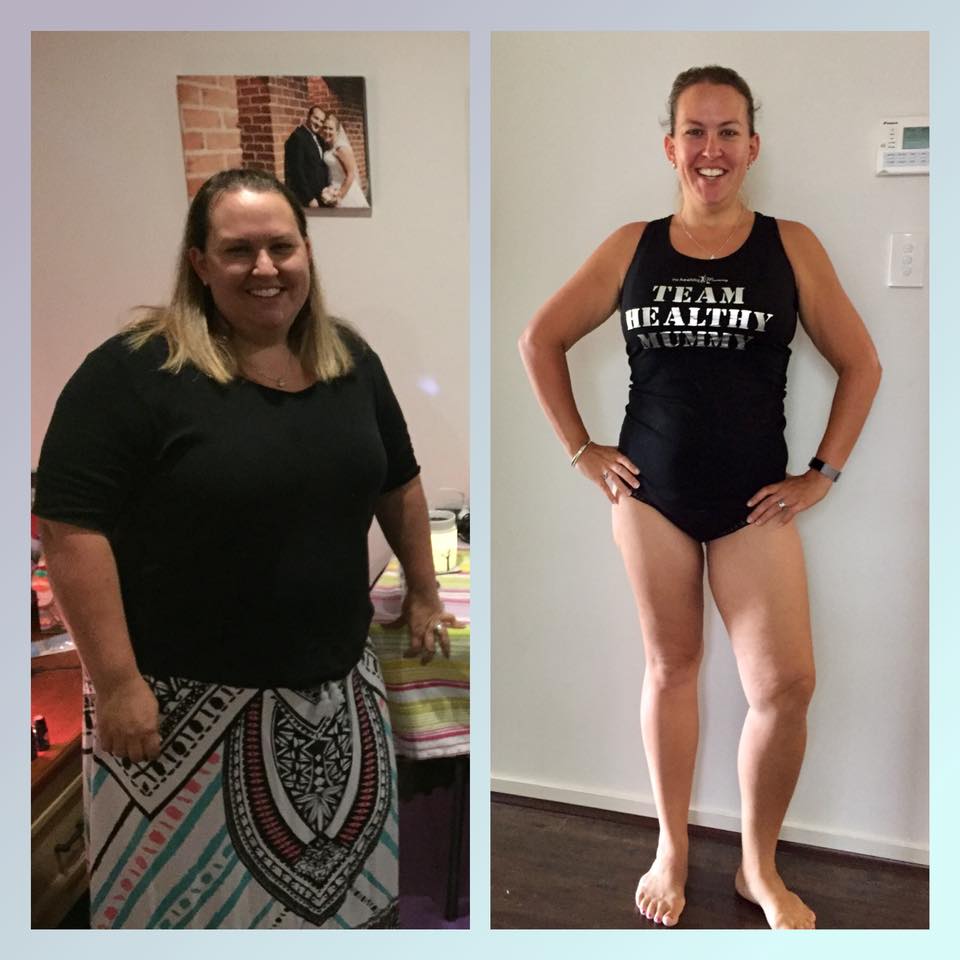 Roz has lost 40kgs!!
Roz says,"I bought this SIZE 12 singlet last year with the hope that I might fit it in 2018. I tried it on this morning to see how far I still had to go to get into it, and was surprised to find IT FITS! April marks my 7th challenge with The Healthy Mummy, and an almost 40kg loss."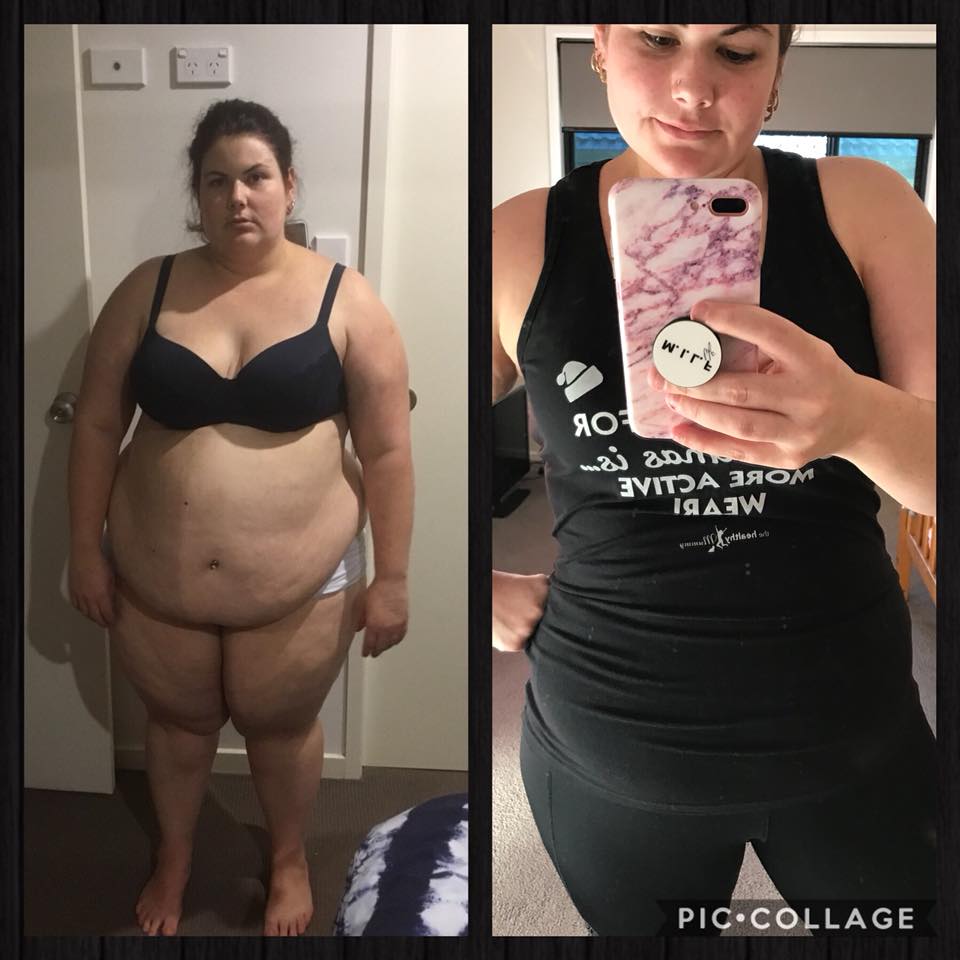 Chloe Cox has transformed her body!!
"My body definitely looks different, it's been through three c-sections and weight gain/losses but I feel better than ever and am in awe of what the woman's body can do!"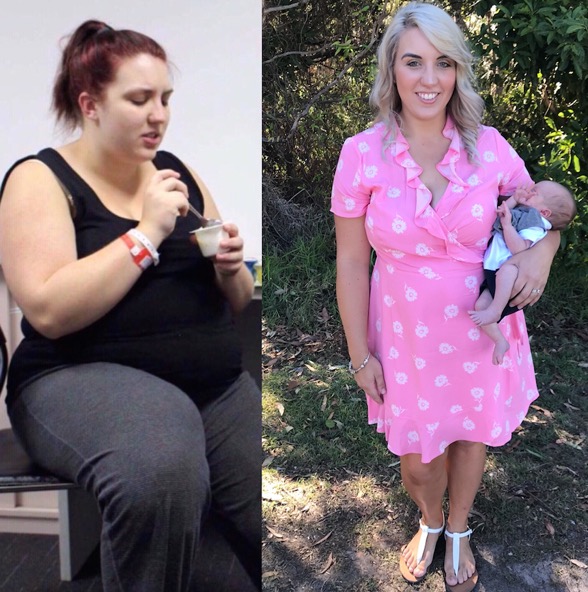 Zena has lost 34kg
Zena started The Healthy Mummy in July 2017 after seeing it on a breastfeeding site and after a few days on a free trial, she was hooked!
Zena says, "I'm now down to 84kg I've lost around around 34kg since January and still have a while to go! I believe in The Healthy Mummy, it has shown me how to cook which is a skill I never knew. I had many jokes surround me about not being able to boil an egg."