We recently invited seven AWESOME Healthy Mummies to Sydney to take part in our BIG black underwear photoshoot and celebrate their amazing weight loss. And the STUNNING Melanie, a mum-of-one from Queensland was one of them!
Melanie started her Healthy Mummy journey the day after she and her husband split up and now, this 28 Day Weight Loss Challenge member has lost 46kgs and has the confidence to flaunt her curves. How INCREDIBLE is that?!
Here's how her healthy lifestyle has transformed her outlook on life…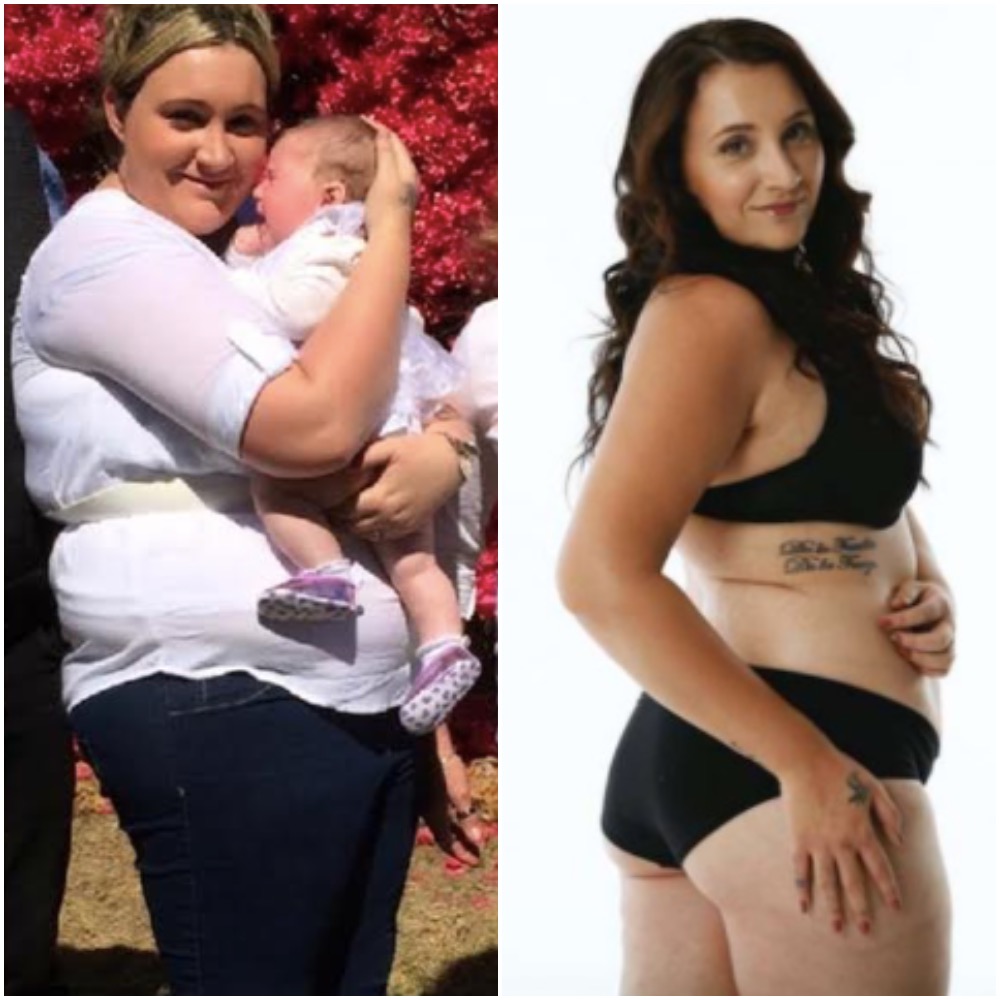 Working her curves!
Melanie started her Healthy Mummy journey in November 2015 with the recipes available on our blog.
"I started literally the day after I left my husband, and it felt like 100kg had lifted."
She then signed up for the 28 Day Weight Loss Challenge in December 2016 and has lost a total of 46kg, WOW!
So when we invited her to our BIG black underwear photoshoot, she was thrilled to be a part of it!
"I'd only just started as a driver working down in Tweed Heads and I heard my phone go off thinking it was just another random email," says Mel.
"I drove into the carpark and looked at it screaming my head off, crying tears of joy in the middle of the Tweed Heads shopping centre car park with everybody looking at me hyperventilating, so clearly it was a very calm moment!
"I didn't believe it, I had to pinch myself over and over again which I'm pretty sure everyone did, could not believe it."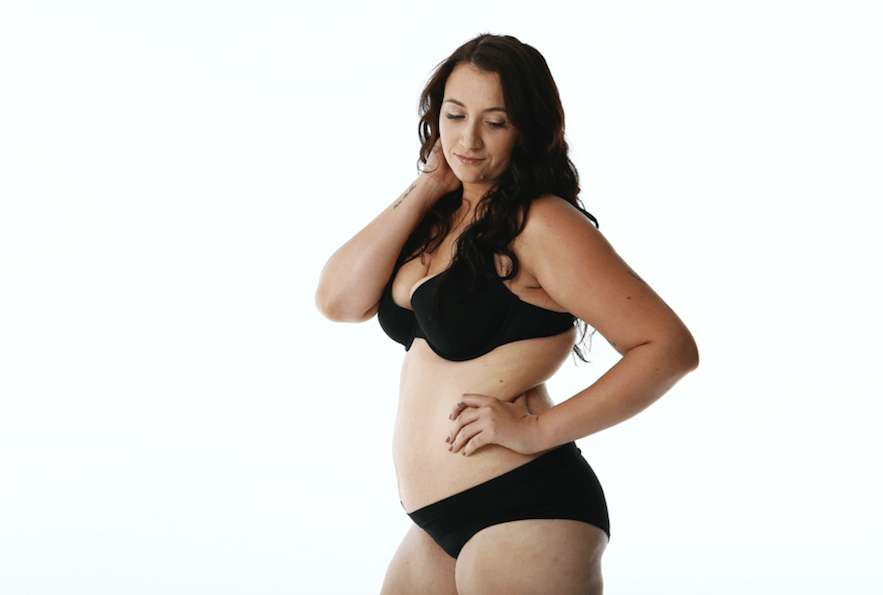 The thought of stripping off to her underwear would never have crossed Melanie's mind when she was at her starting weight loss journey.
"Even when I was younger and I was quite thin, it would have been completely out of my comfort zone. But ever since around the 100kg mark, I have become completely completely confident."
And Melanie, who now weighs 89kg, has a healthy approach to her weight loss and body image.
"I know I'm still larger but my aim is for curves and tone instead of a thin figure, I want to be healthy for my body shape and that's always been my goal."
You look absolutely gorgeous Melanie, MASSIVE congratulations!
Join Melanie on the 28 Day Weight Loss Challenge!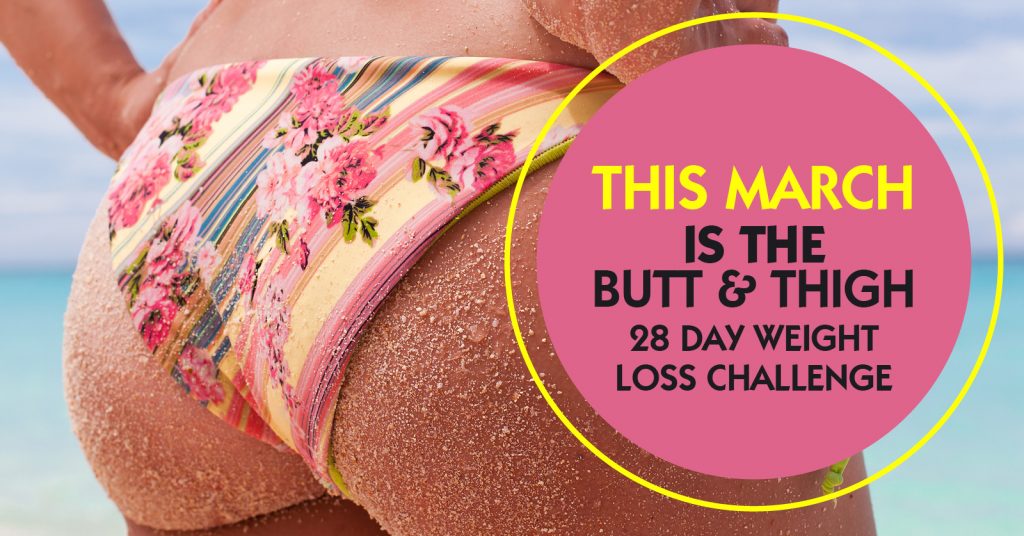 With more than 4,000 delicious (and healthy) recipes, 350 exercises & 24/7 support – the 28 Day Weight Loss Challenge  is designed (and proven) to help busy mums like you lose weight!
To learn more about our challenge OR to join – click here.
To learn more about our products – head to our Healthy Mummy Shop.