NEVER GIVE UP! It took this mum 3 attempts to make a lifestyle overhaul but now she's lost 18kg!
Gina Gordon says her relationship with food was an unhealthy one before she found The Healthy Mummy's 28 Day Weight Loss Challenge.
The Tasmanian-based mum-of-three says, "I wasn't happy within myself and food was always there by my side, through all the good and bad times in my life."
But then after seeing a photograph of herself, Gina, 42, decided it was time to make a change. And she was able to lose an incredible 18kg!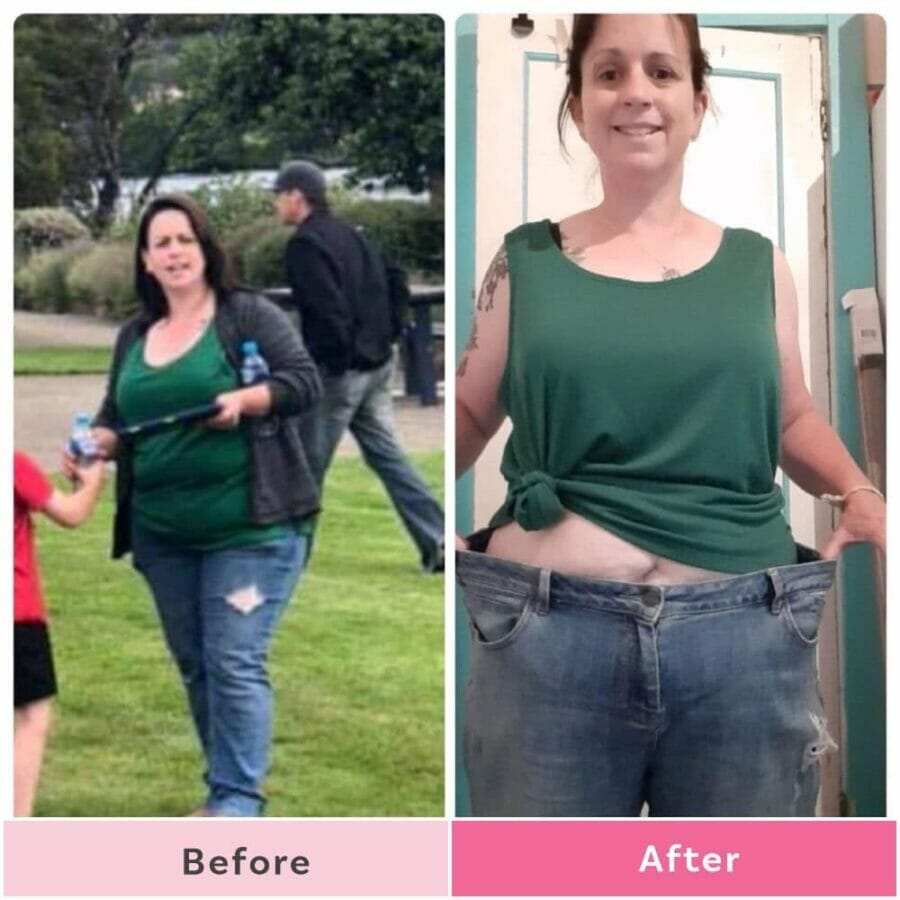 Gina lost 18kg and now feels comfortable in her own skin
Gina's clothes were tight and she felt uncomfortable as her weight had slowly crept on over the years.
"In Nov 2018, at my daughter's high school leavers celebrations, a random photo was taken of me and when I saw it, it just broke my heart," she says.
"I knew it was time to make some changes. I had been following The Healthy Mummy for a number of years, with a few half-hearted attempts I did lose weight, but I also regained it as I just didn't have the right balance of good food, exercise or self-care.
"But I still wasn't giving up on myself, though."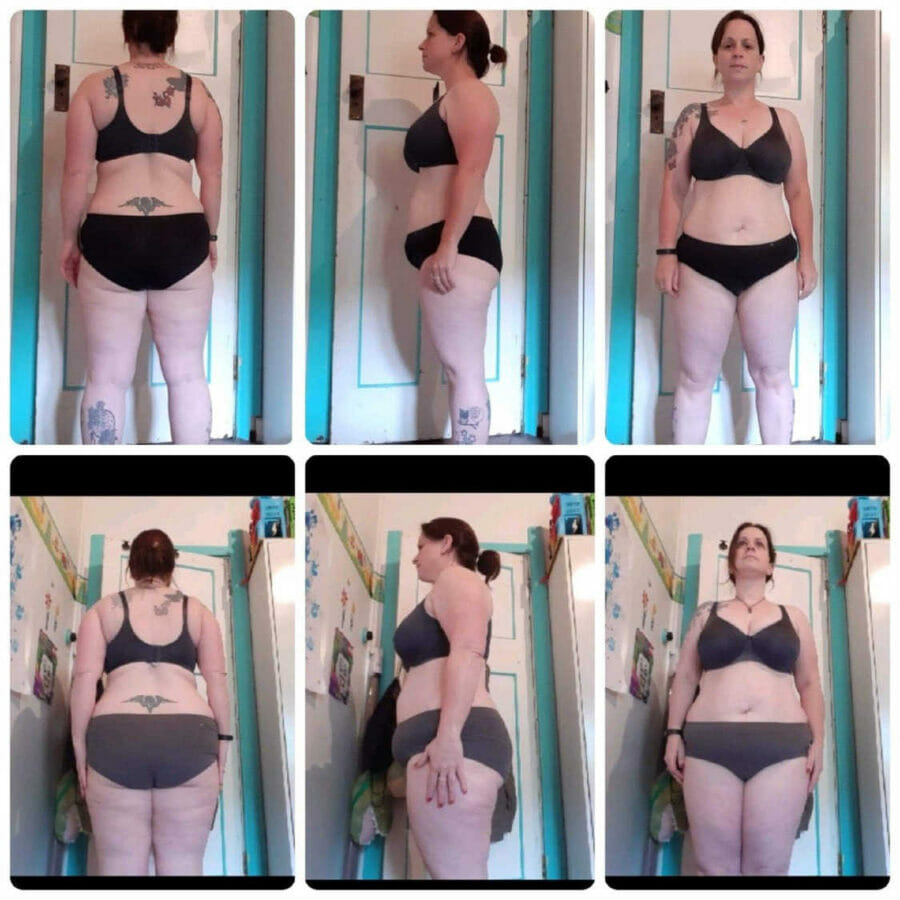 It took Gina three attempts to kickstart her weight loss
In Jan 2019, Gina says she was at her heaviest non pregnancy weight at 93kg.
"I began my third Healthy Mummy journey. I'm mentioning this numbered attempt because each time I try again, I learn what works and what doesn't my myself and my family, making each attempt better than the one before," she says.
"I was determined to get healthy and put in a real effort to make this happen. I set myself a very achievable goal of losing 1kg per month, aiming to fit into a wardrobe of clothes that hadn't been worn for a long number of years.
"And I lost 18kgs that year and can now comfortably fit into my size 14 wardrobe, even a few unexpected size 12's (a size I have never been in my adult life)."
Gina's top tip for losing weight – set yourself small goals each month
The mum-of-three says she was able to achieve these lasting results by setting small goals each month, backed up with a plan to achieve them.
"A complete lifestyle overhaul was not going to work plus I needed to be honest with myself. I didn't get overweight in a short time, I couldn't expect the results I wanted to happen quickly," she says.
"Having support has been so important, I found the support I needed when I became an active member of my local Healthy Mummy's consultant's face book page.
"Here, I'm inspired by other mum's, I can safely share my progress, my achievements and the days that don't always turn out the way I planned."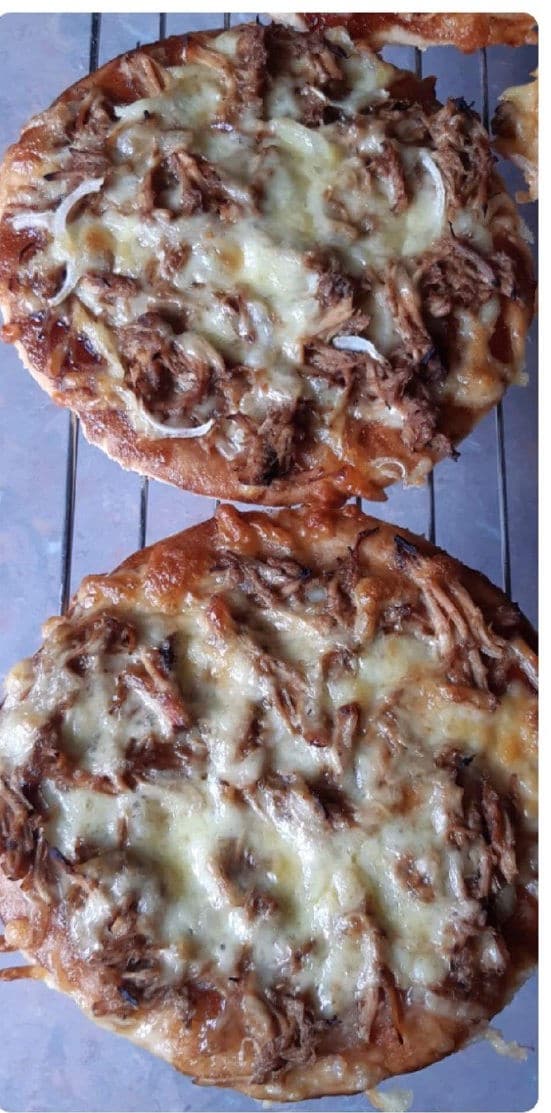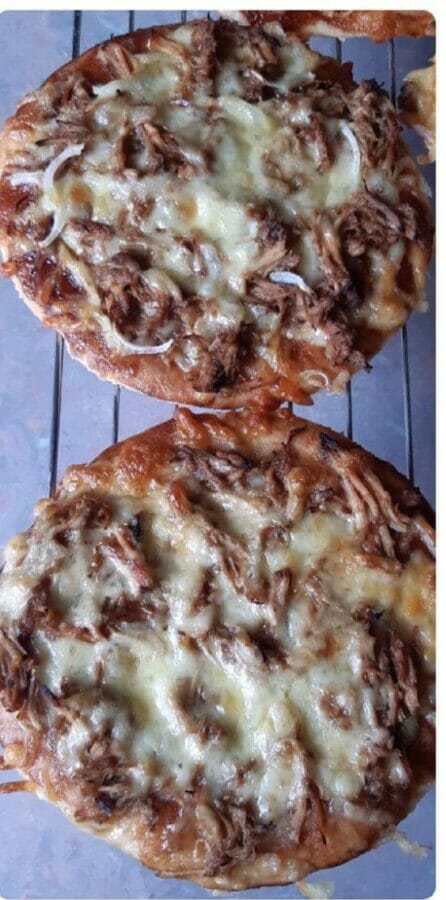 Making small changes
Making healthier versions of the food she used to eat
"I now fuel my body with good food and I am confident in trying new recipes from The Healthy Mummy app. I love combining two recipes together, for example the Slow Cooker Asian Chicken also makes a very tasty Two Ingredient Pizza Dough topping!"
Drinking The Healthy Mummy Smoothies
"Some of THM products I enjoy regularly are the Premium Espresso Smoothie and the Apple Pie Snack Bars."
Getting organised with meal planning and prep
"Meal/Snack planning and prepping helps to me keep myself organised. It helps saves my family money too, bonus!
"Making a double batch of family favourites and keeping some ready-made meals/snacks in the freezer is also very helpful."
Get moving!
"Exercise is something I now do because I enjoy it, as it makes me feel good. My favourite thing to do is going for a walk and listening to music, this helps take my mind off all the mum duties that need to be done. I also love having a regular weekly PT session with weights.
"My favourite App workouts are HIIT and Tabata, they're quick and very effective, especially great for days when I'm time poor."
Putting yourself first from time to time
"Self-care has probably been one of the hardest parts of a healthy lifestyle for me to achieve. I've had to learn over some time, that it's totally okay to put myself first, to spend some time each week doing something I enjoy."
Treating yourself
"I've maintained my weight loss now for the past four months and my goals for 2021 are to do things that out of my comfort zone and to work on my body confidence which is low.
"Which I'm proud to share that I've totally done this week, with a boudoir photo shoot. It was such a fun empowering experience and I now feel amazing inside."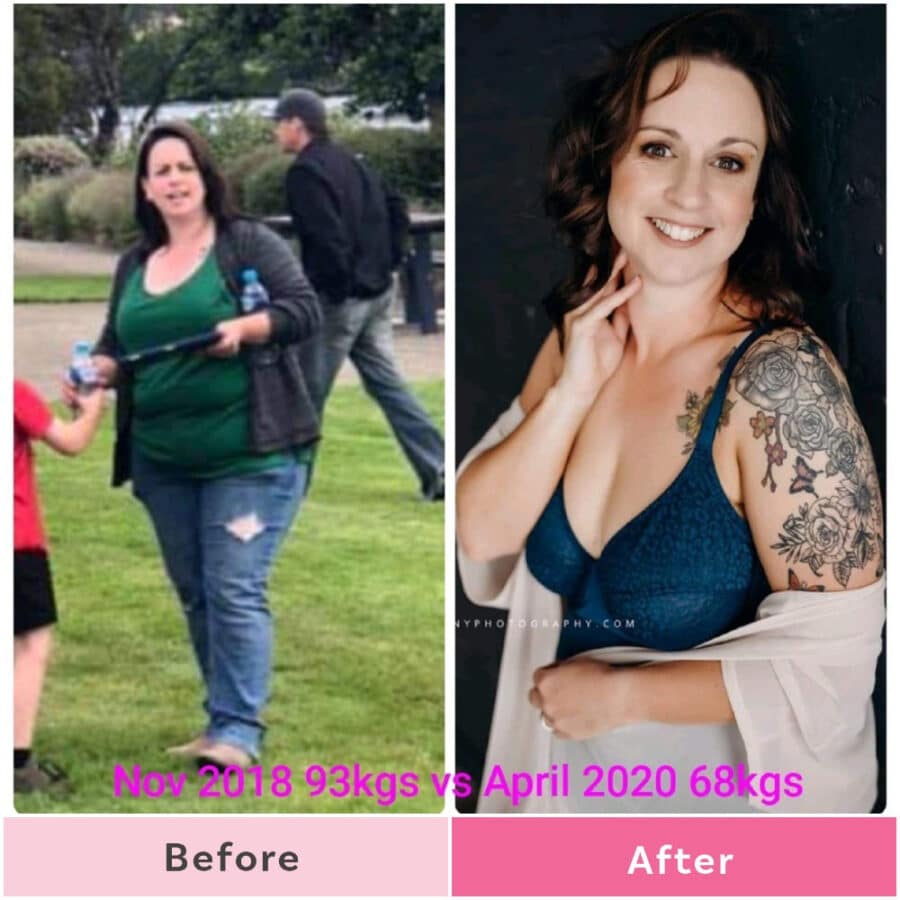 Gina's top tips for long-term success
Set small goals with a plan of how you will achieve them, include some non-weight related goals too.
Find things you enjoy doing, things that make you happy.
Eat foods you enjoy. The App as so many easy and budget friendly meal and snack ideas that you really can eat everything (in moderation, of course).
Be kind to yourself, as each day won't always go to plan or be awesome. Just learn to accept sometimes things are just out of our control and plan to make the next meal or day a better choice
Join one of the many Healthy Mummy community support pages and be an active member.
Only YOU can change your lifestyle, one day at a time. One day or day one!
Join Gina and regain your health and energy!

If you are wanting to lose weight and improve your energy – not to mention – help improve your overall health and wellbeing – our 28 Day Weight Loss Challenge is an awesome program to check out.
Our 28 Day Weight Loss Challenge includes:
28 days of at home exercise routines (no gym needed) – with video instruction
Customisable and breastfeeding friendly meal plans (including 7 Day Cleanse)
Time-efficient exercises for busy mums – under 30 mins
Challenge combines Pilates exercises with interval and circuit training (HIIT)
Suitable for basic to advanced fitness levels
Home to thousands of EASY-TO-MAKE recipes!
To learn more about our 28 DAY WEIGHT LOSS CHALLENGE CLICK HERE or purchase our Smoothies.