Mum recovering from breast cancer reveals how she rediscovered her physical and mental strength
To celebrate International Woman's Day this Thursday, we are celebrating mums who have found strength within themselves during some very difficult times.
Sachelle Huby didn't realise just how strong she had to become until she was diagnosed with breast cancer.
"The entire time on chemo, my son, Alex, and daughter Daisy were my reasons for getting out of bed and keep living," Sachelle says.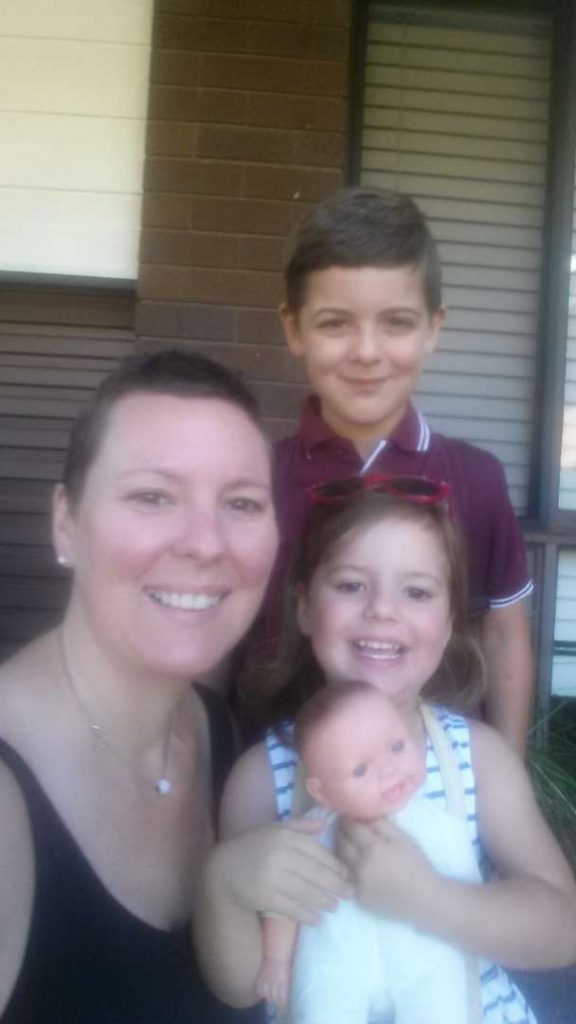 Sachelle's story
It was exactly one year ago (March 2017) when Sachelle mentioned to her GP that her left armpit was very itchy. But it wasn't until May that she was diagnosed with breast cancer in her right breast, totally unrelated to the itch.
"Very quickly I was booked for a mastectomy with immediate reconstruction and tests then showed the cancer had become invasive," Sachelle says.
The surgeon took all tissue, milk ducts and nipple, and four lymph nodes from the right side and Sachelle started chemotherapy on 7th July 2017. After that, she was in and out of hospital, suffering from allergic reactions and infections due to having a low immune system.
Sachelle says, "I couldn't believe that I breastfed to avoid the risk of breast cancer, and I studied Breastfeeding Education to help other mums and here I was with one boob going through a drug induced menopause."
Sachelle's six-year-old son Alex gave her the encouragement to pick her frail body up off the floor, wipe her tears away and make his lunchbox up and cook breakfast.
"His ability to tell me exactly what I needed to hear was beautiful, a quality I will always cherish," she says.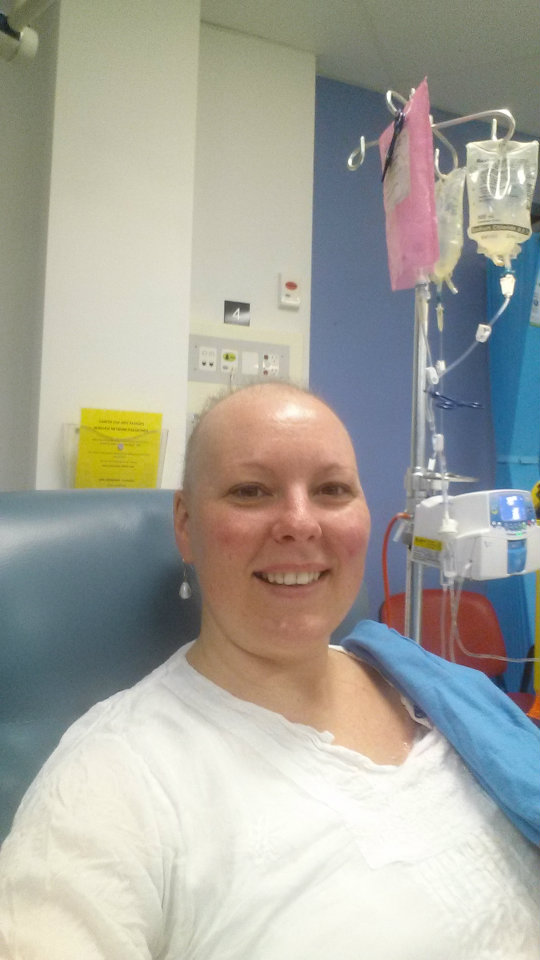 The day her hair fell out at once in the shower was one she will never forget.
"Alex tells me 'Mummy, you know the poison in your body is making your hair fall out, but it is also killing the cancer. When you get better your hair will grow back, I know it will'.'" Sachelle recounts.
But while the cancer had thankfully left her system, Sachelle's body, health and mental health now needed some looking after.
Sachelle is still receiving treatment as tests are not carried out until 12 months from diagnosis. In May, Sachelle will be having further ultrasounds and MRIs to see if the chemotherapy has ensured no further cancer has developed.
"I am quite anxious about the tests for my left breast though, but now I have experienced what I have, I know I have the strength to do what I have to do," she says.
Finding The Healthy Mummy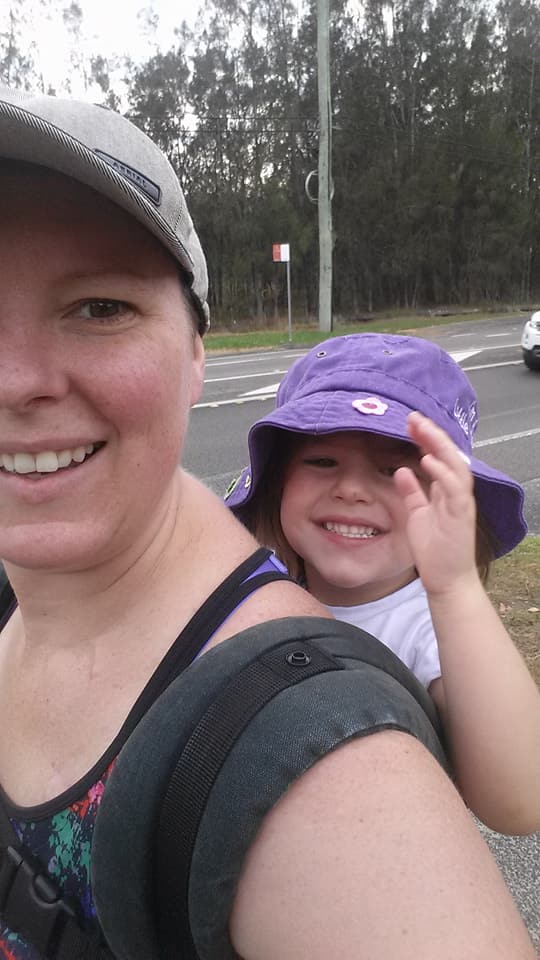 Sachelle had put on 15kg in 6 months, and felt extremely depressed.
"I found The Healthy Mummy on Facebook, some friends had liked a page and I decided I needed to do something now, even if I was still recieving treatment until June 2018," she says
Sachelle's husband committed to eating all the meals with her, and their kids too! They count her push ups and ride their bikes while she jog/walk/jog and Sachelle says she has never felt better!
"I have spent so long having my body poked and touched without my permission that I had no control over my body and what was being done to it. The Healthy Mummy has allowed me to take a lot of the control back where I can. I have control over my food. I have control over my exercise. I have control of my mental and emotional health," Sachelle says.
In 7 weeks Sachelle has lost 6kg.
"My kids have seen their mum go through a very heartbreaking and painful year and come into 2018 smiling and happy! My husband has seen me transform from a strong, independent and capable woman into an empty and sad shell and now an energised and positive woman showing strength after strength," she says.
Not long ago Sachelle was unable to walk to the letterbox and back (10 metres in total), she now carries her daughter, Daisy on her back in the carrier (16.4kg) and power walks, does push ups and other exercises. And Sachelle says it's all thanks to The Healthy Mummy and the support of her family and friends.
"My children have been given the skills of overcoming adversity, and the love we all have for each other is so intense," Sachelle says.
Sachelle urges all women reading this to listen to their bodies!
Check your breast health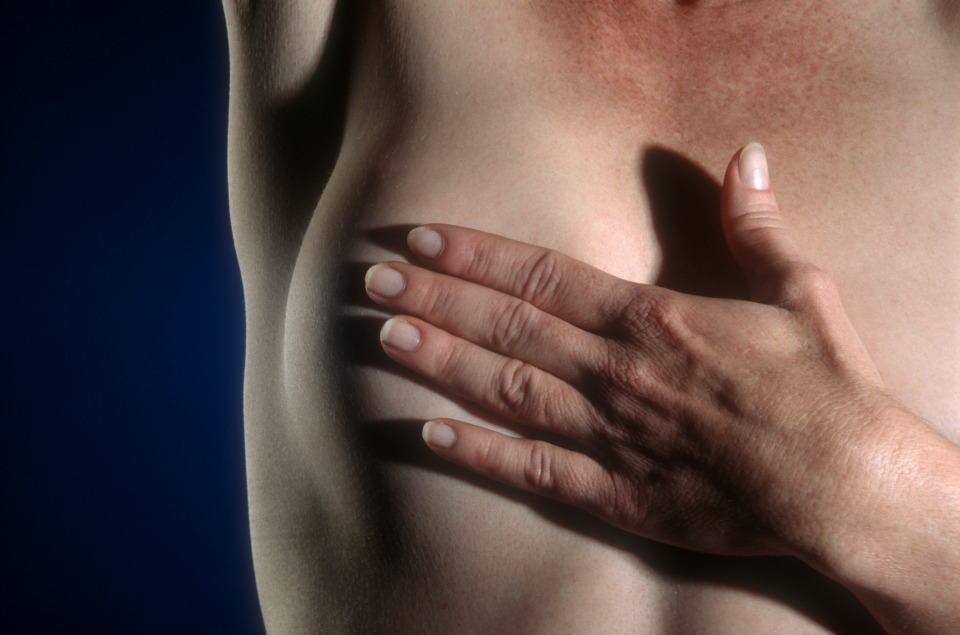 Being aware of changes in your breasts and understanding the signs and symptoms of breast cancer could help save your life.
Did you know free mammograms are available every two years to all Australian women aged 40 and over who do not have any symptoms of breast disease.
Don't forget the Breast Cancer Australia website is your go-to place in regards to breast help. It has a range of resources and information that can help you learn the possible signs of breast cancer.