Mum cuts back on her sugar, loses over 8kg and sheds inches from her tummy
When foods aren't digested properly, this can trigger excess gas which can lead to bloating.
Sugar can be hard for the stomach to break down and this could be one of the reasons many women with a sweet tooth find it hard to shed inches from their tummy.
Cassie McKay tells us before she joined The Healthy Mummy's 28 Day Weight Loss Challenge, she was addicted to sweet treats – and would sometimes eat three ice creams a day, this caused her to feel lethargic and bloated.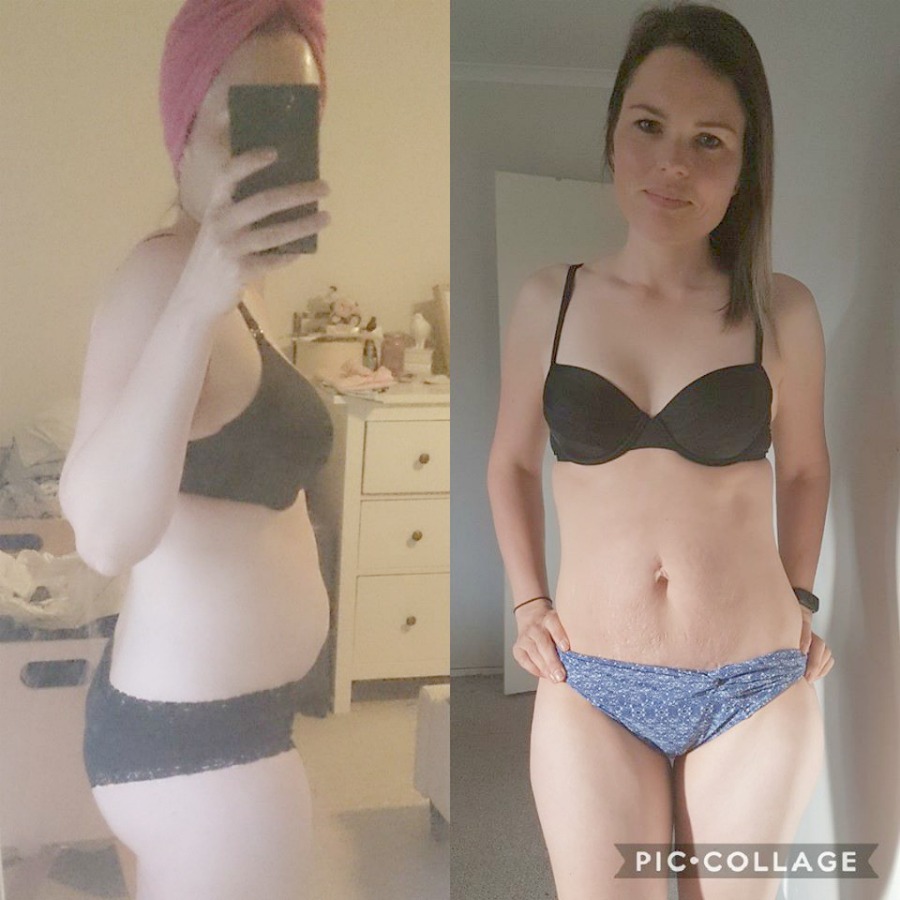 Mum cuts back on her sugar, loses over 8kg and sheds inches from her tummy
"A friend of mine signed up to the 28 Day Weight Loss Challenge and while I was keen to join, I wasn't sure if I wanted to give up my daily (sometimes three a day) ice cream habit, but I knew I couldn't live like I was on holiday forever," she says.
"I knew what I was eating wasn't good for me, but I couldn't help myself and then I'd spend the rest of the day wallowing and feeling guilty about the food I'd consume."
Cassie says she felt bloated all the time and reveals that when she actually looked at meal plans on the 28 Day Weight Loss Challenge, she realised that nothing was off limits.
Finding healthier alternatives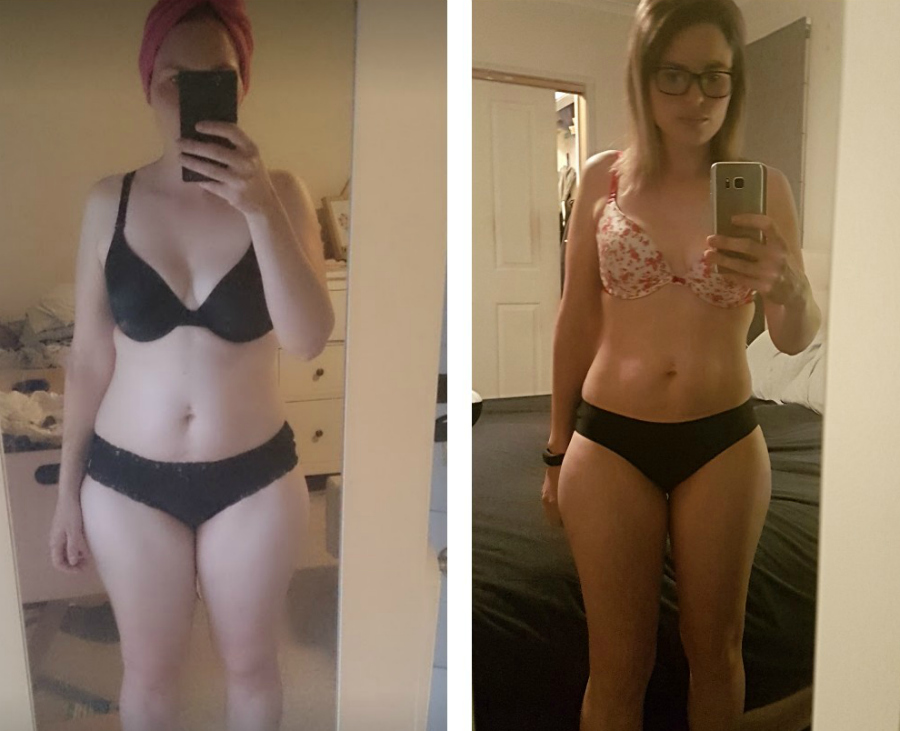 She continues: "This was a major pull for me. I could have grains – I love bread and rice. I could have dairy, I could drink alcohol if I wanted. Sugars weren't made out to be the devil, but there were healthy alternatives to my favourite sugary snacks on offer.
"I cut sugar out slowly by replacing with Healthy Mummy snacks. I probably overdid the snacks in the beginning but they got me through the first month without too much hassle."
But Cassie reveals that coming off sugar wasn't as difficult as she thought it would be – and her tummy is looking noticeably thinner since cutting back on sugar.
"Knowing I could have whatever I wanted to eat within moderation, and not feel guilty about it made me not want to gorge on ice-cream every day," she says.
"Giving myself permission to eat anything was so freeing, and soon I was cutting back on sugar and instead using honey and fruit to get my sweet kick."
Cassie reveals she really concentrated on her nutrition at first and made sure she was drinking lots of water.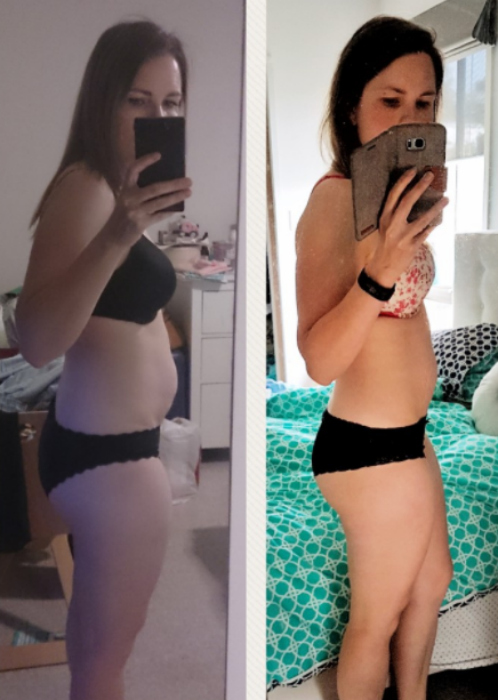 Core exercises
The mum-of-two admits her core, glute and pelvic floor muscles were very weak since having a c-section six years ago and hip surgery five years ago.
"I worked closely with a physio to learn how to use my muscles correctly, then started clinical pilates about a month ago," says Cassie.
"The timing was great I've been able to implement everything I've learned in the Challenge's Butt and Thigh workouts this month. I love the workouts and focus on making sure my core is switched on throughout all exercises."
You can find more amazing core and tummy exercises on our 28 Day Weight Loss Challenge App under the exercise hub. We also outline how you can perform these exercises CORRECTLY, and SAFELY.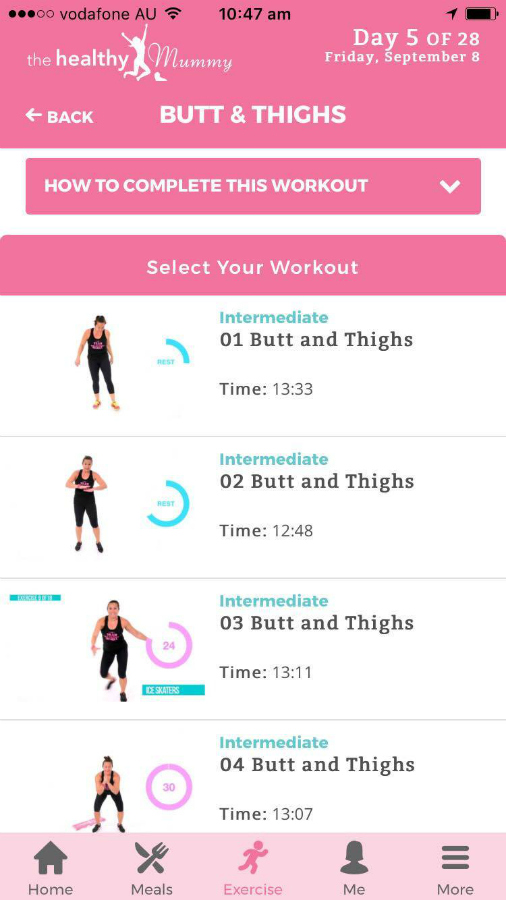 Cassie reveals she's excited for October's Belly Busting 28 Day Weight Loss Challenge.
"I can't wait to get some definition happening," she says.
"I'm glad I reduced sugars slowly and without any guilt. This is a lifestyle change and I feel so much better for it."
You're looking great, Cassie!