Mum loses 14kg without exercise and reverses her health issues
Christine Eccles had health issues and was not able to exercise regularly so she joined the  28 Day Weight Loss Challenge Keto meal plan and has lost 14kg!
Christine Eccles was not able to exercise regularly but she still joined the  28 Day Weight Loss Challenge, did the Keto meal plan and has lost 14kg!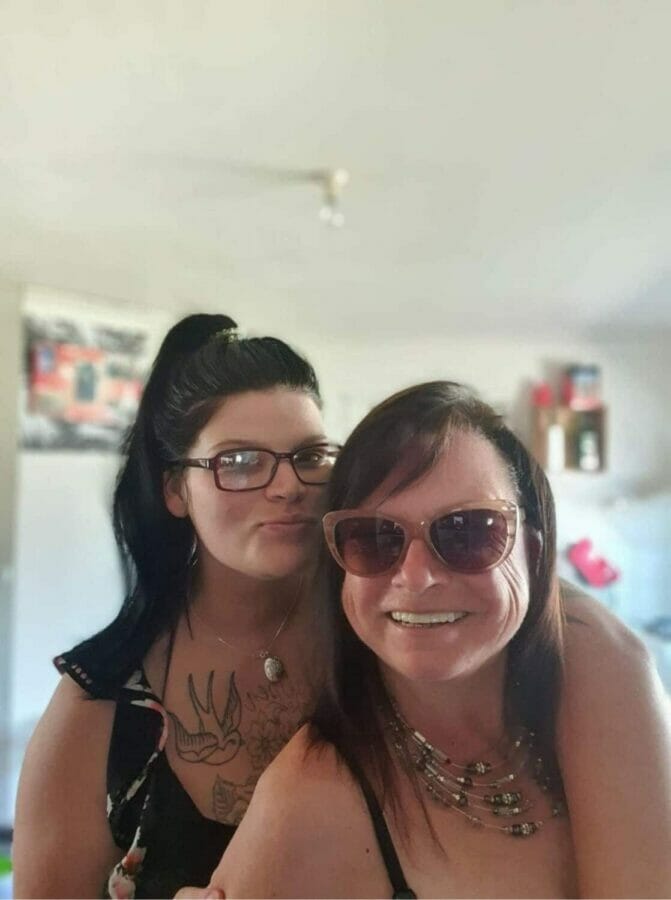 Remarkably, she's also managed to reverse some of her health issues.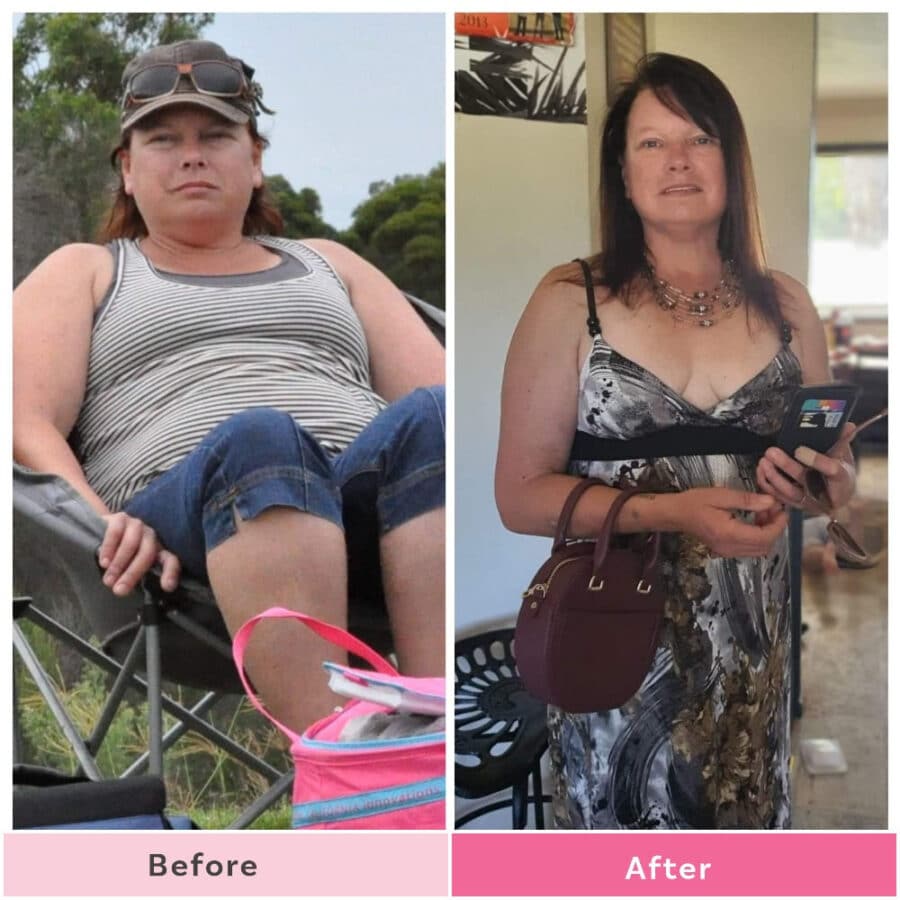 Christine was inspired by Cicily's story
The Queensland-based grandma first discovered The Healthy Mummy in 2018 after reading the incredible weight loss story of Cicily, who has lost 56kg through the 28 Day Weight Loss Challenge.
"I ordered Healthy  Mummy Smoothies, Sugar X, numerous clothing items, drinking cups and snacks and I joined the 28 Weight Loss Challenge app and Facebook support group to access recipes and exercise videos," she says.
"I was then diagnosed with Scleroderma, a rare and incurable autoimmune disease, non-alcoholic liver cirrhosis and Chronic Fatigue Syndrome and although I used the smoothies regularly for the next few years, I was letting my disease take control and I spent most of the next few years inactive and in bed."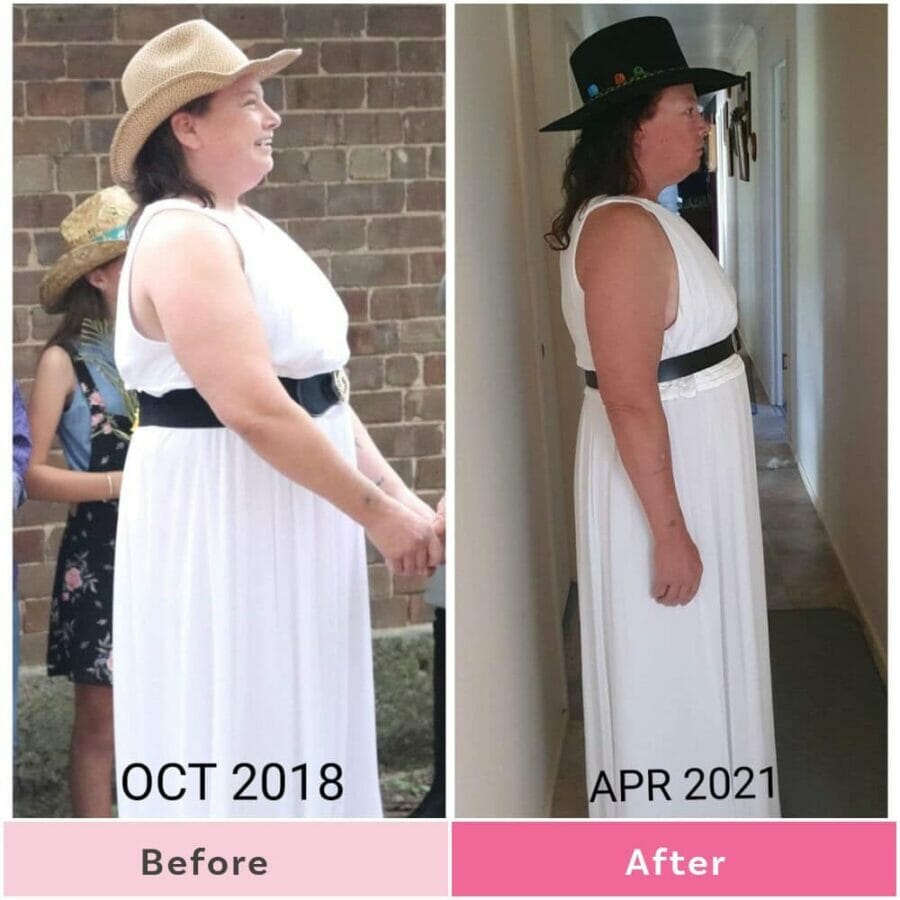 In Sept 2020, Christine, 49, was booked in for a hip replacement and she says she knew that she had a choice, keep gaining weight or use the opportunity to control her eating, as exercise was not an option.
"By seeking advice from other Healthy Mummies, I decided on the 'warm turkey' approach, where you make changes slowly, in order to not feel restricted and give up early," she says.
"I took two weeks to reduce rather than cut out takeaways, two weeks to reduce processed foods and meal sizes and two weeks to cut out sugars and sweeteners.  After doing all that, I lost 5kgs with no exercise."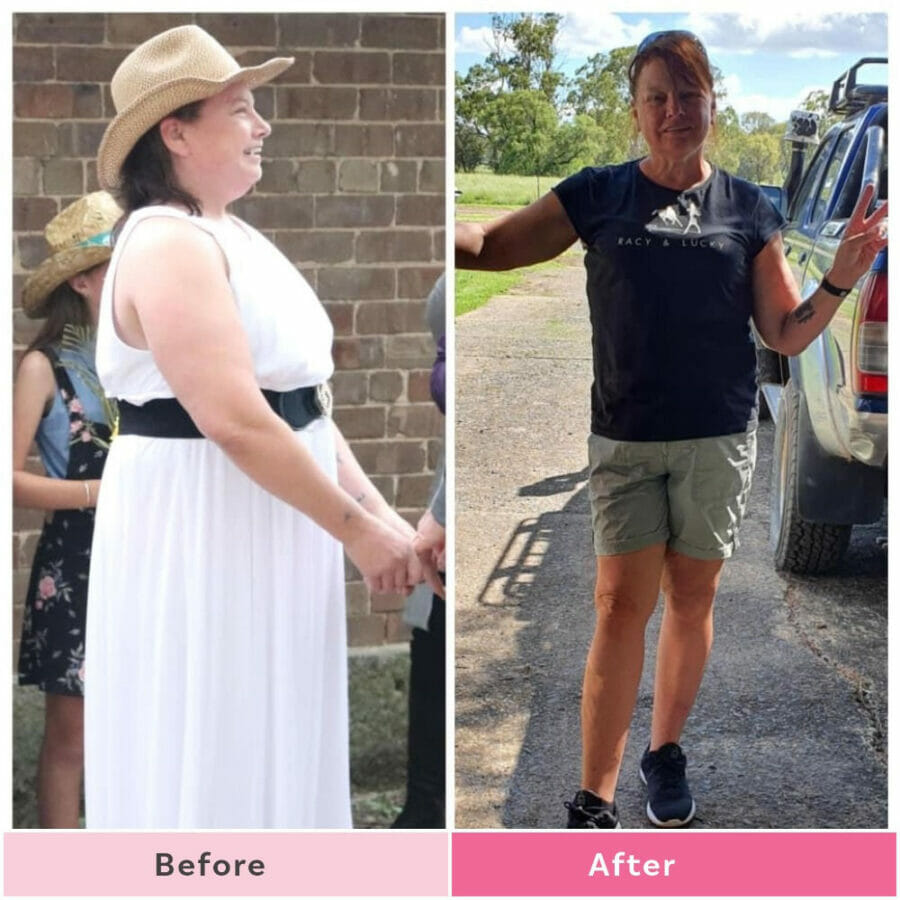 Christine is a HUGE fan of the Keto recipes on the Healthy Mummy App
In Dec 2020, Christine started her first Challenge on the app, using the low carb meal plan, then Keto.
"I was excited when The Healthy Mummy created a Keto menu. I still enjoy my Choc Fudge Smoothies and use Control X Berry and Sugar X on the occasions I have a craving," she says.
"My typical day starts with bacon and egg variety dishes, chocolate and peanut butter cups, cheese, nuts, eggs or coffee cheesecake for snacks, caesar salad or smoothie for lunch and meat and green veggies for dinner (varieties).
"I aim for 4000 steps a day and three beginner videos a week. I use Skin Super Serum daily and Skin eye masks to feel fresh for the day."
Christine's health issues have improved dramatically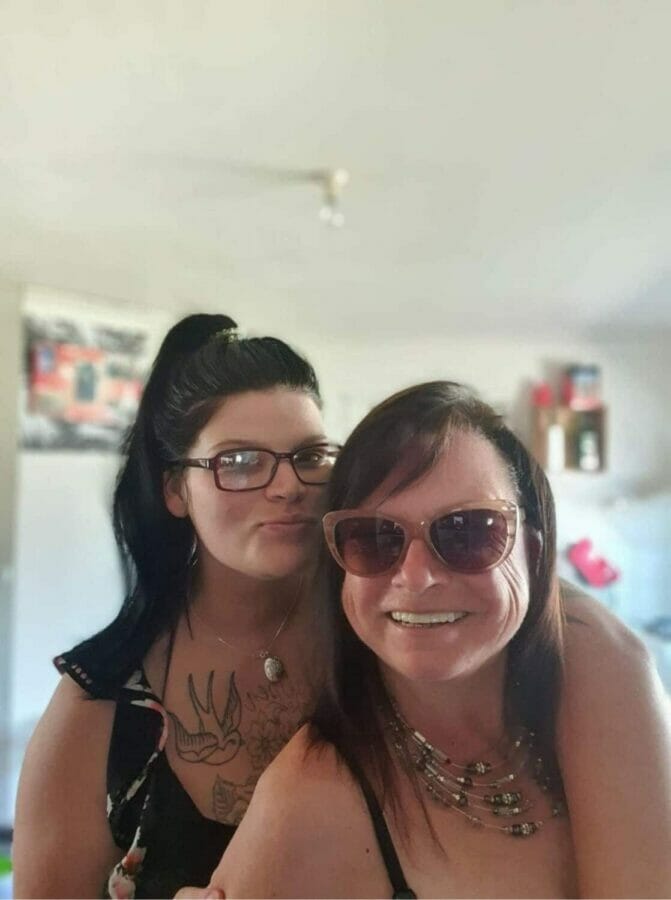 "I might have lost 14kgs so far and over 25cm but the most important things I have lost are the inflammation, pain, liver cirrhosis, leaky gut symptoms and my negative thoughts and lack of moving," she says.
"From XL to M and 18-20 to 14-16, off my anxiety medication and ready to start the Healthy Mummy 12 week challenge to lose the remaining 11kgs."
Advice for other mums
Motivate yourself
"My advice is not to wait for motivation, it can't just be found, you need to make a change, acknowledge the change and then your motivation will appear to keep going."
Move as much as you can
"Moving a little is better than nothing at all."
Find someone to join with you
"I recently moved my daughter and grandson back home to help me and in the first week. She lost 5kg and she loves the tummy smoothies and have friends also now joining up. Its great to do this journey together."
Are you ready to join the 28 Day Weight Loss Challenge and get access to this INCREDIBLE APP??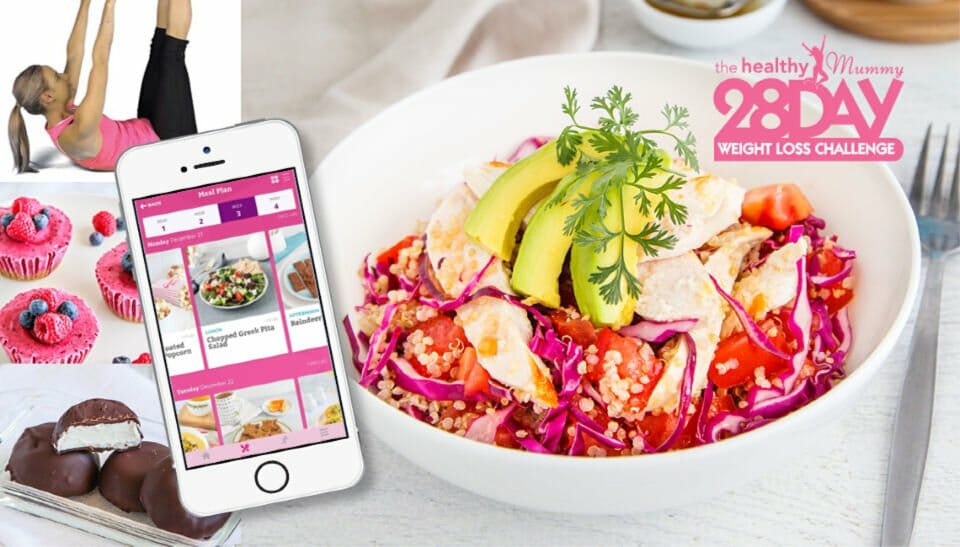 If you are wanting to lose weight and improve your energy – not to mention – help improve your overall health and wellbeing – our 28 Day Weight Loss Challenge is an awesome program to check out.
Our 28 Day Weight Loss Challenge includes:
28 days of at home exercise routines (no gym needed) – with video instruction
Customisable and breastfeeding friendly meal plans (including 7 Day Cleanse)
Time-efficient exercises for busy mums – under 30 mins
Challenge combines Pilates exercises with interval and circuit training (HIIT)
Suitable for basic to advanced fitness levels
Home to thousands of EASY-TO-MAKE recipes!
To learn more about our 28 DAY WEIGHT LOSS CHALLENGE CLICK HERE or purchase our Smoothies.