"I am seeing a healthier and happier version of myself" says Mum who lost nearly 15kg in four months!
Laura Nicol has lost 14.4kg in FOUR months by following the 28 Day Weight Loss Challenge. See how she did it here!
Laura Nicol has lost 14.4kg in FOUR months by following the 28 Day Weight Loss Challenge. She's lost 26.9kg in total after giving birth, having gone down from 80kg to 65.6kg. AMAZING!
The Perth-based mum-of-one admits she struggled to lose the weight and says she was eating a lot of sugar each day.
"I was just so sick of looking at the scales. I just couldn't shake the weight and I was just not feeling good about myself," she says.
"In April,  I purchased membership. I was 92.5kg at my heaviest while pregnant. I got down to about 78-80 kg fluctuating after having bub.
"I now weigh 65.6kg. So have lost 14.4kg since starting Healthy Mummy. And 26.9 since giving birth."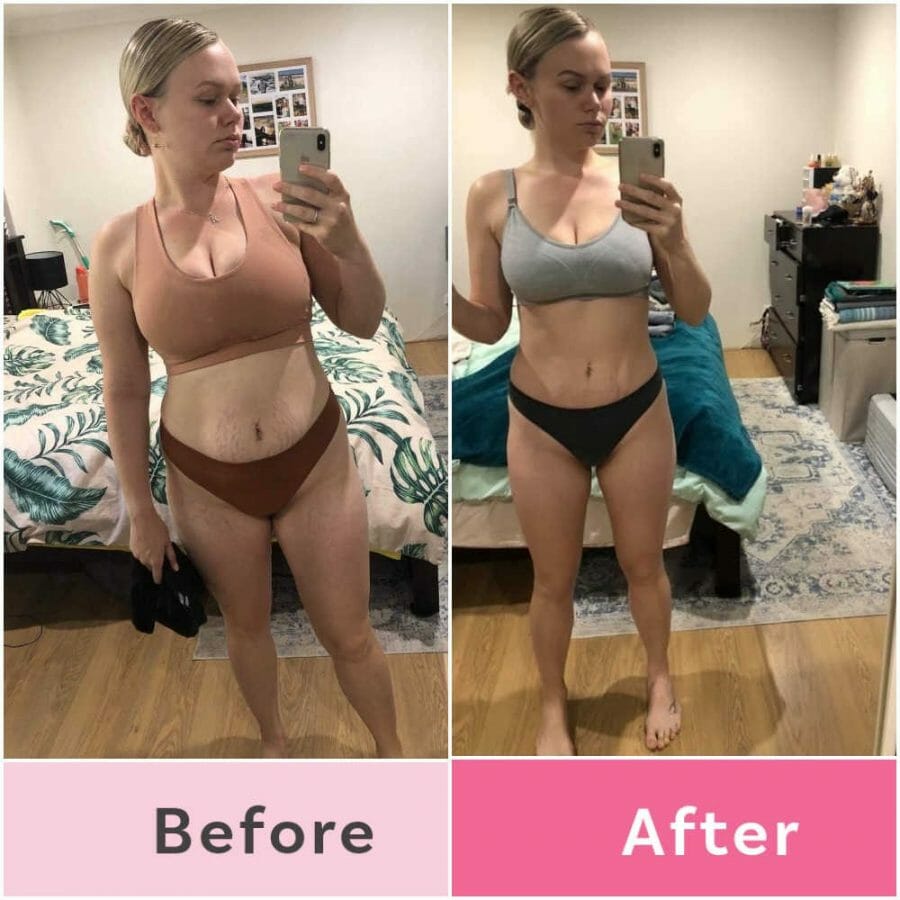 How this mum lost nearly 15kg in just four months
Laura has gone down from a size 14 to a 10 and says she feel likes she has more energy and is less bloated.
"I feel like I have more energy. My joints aren't sore and I feel better in myself, no bloating anymore. It's amazing," she says.
"I am seeing a healthier and happier version of myself that has finally achieved what I set out to do. It's just so rewarding when people around you tell you how good you look and notice more than you do."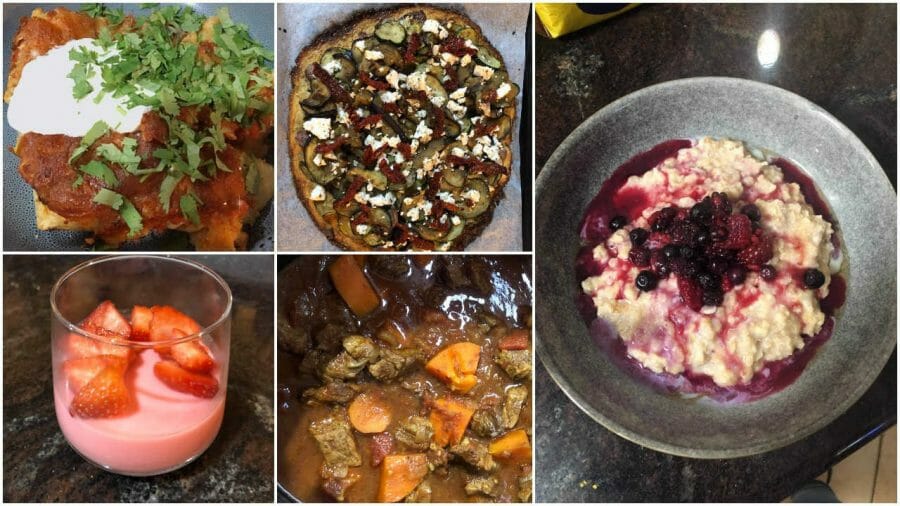 What a typical day looks like for Laura
Breakfast: I have Bega peanut butter on wholemeal toast.
Snacks: Weet-Bix slice, salted caramel cups.
Lunch: Cheese and tomato melt with wholemeal bread.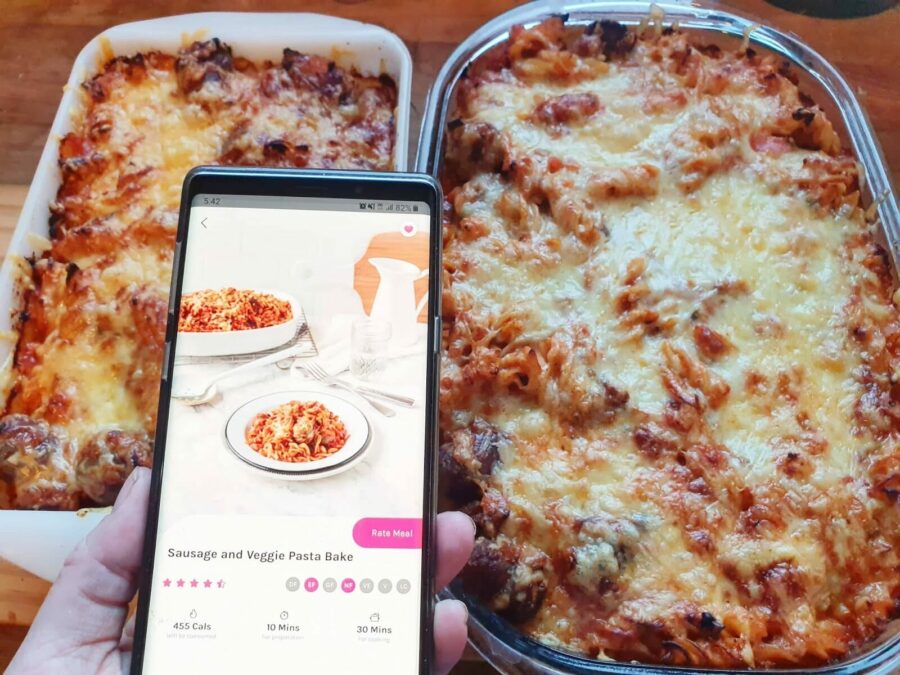 Dessert: Microwave lava cake.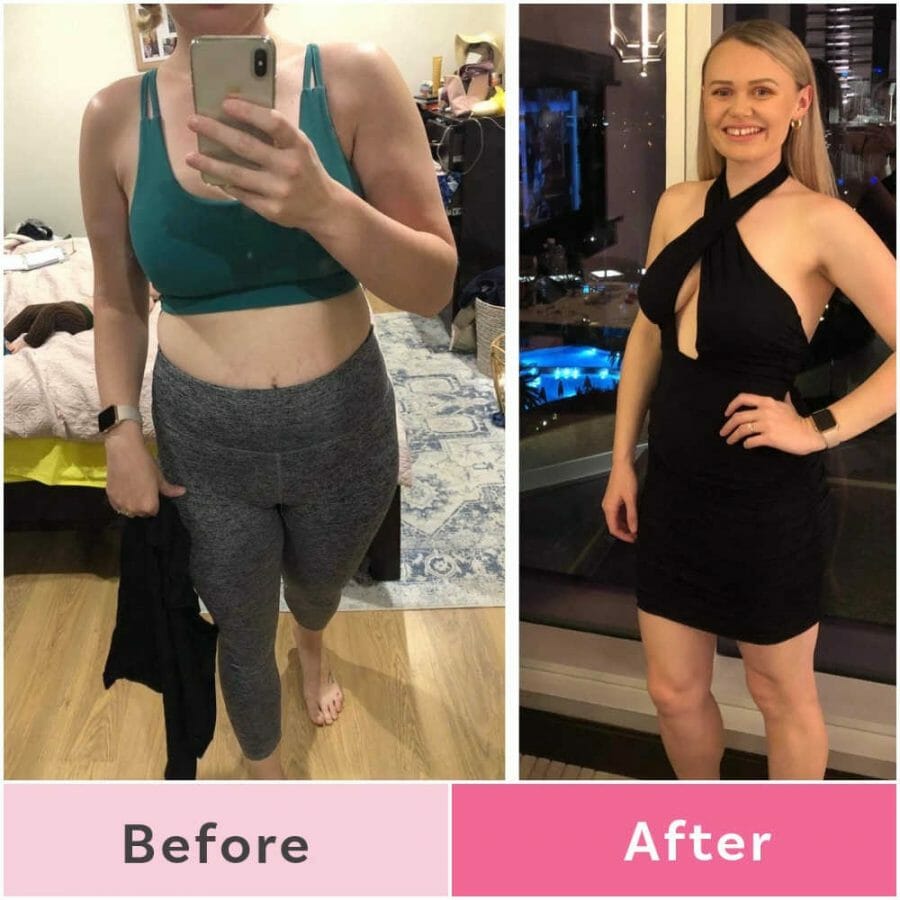 "I generally follow the Challenge plan for the week and just change a few things around to suit myself," she says.
"I don't like making too many snacks for the week so I try and stick to 2 snacks that I will bake at the start of the week to alternate throughout and then I just make a dessert.
"I have a sweet tooth which is why this works for me because I can bake healthier treat options."
Laura's 3 tips for success
Commit!
Keep yourself accountable
Allow yourself one treat so you don't go crazy
"Just keep going, seek out the support of others in the community. as there are so many of us we may as well help each other. Also stick to the app and do your meal prep. It will help you not fall off the wagon."
Join us on our 28 Day Weight Loss Challenge TODAY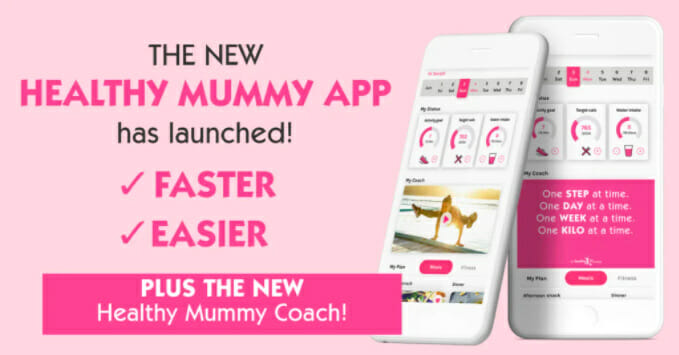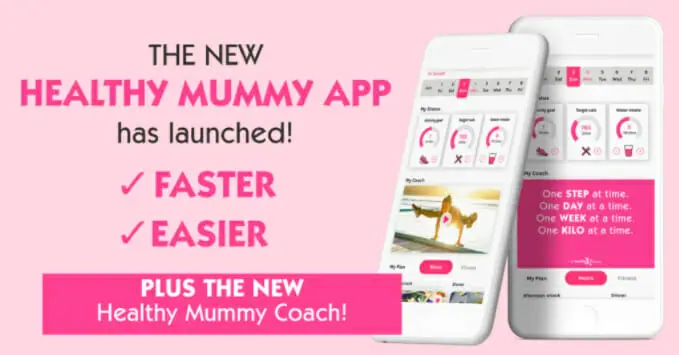 Want to shift your baby weight but feel like you have NO TIME in your day to exercise and eat healthily? That's where the Healthy Mummy's 28 Day Weight Loss Challengecan help.
Our Challenge entails: 
28 days of at home exercise routines (no gym needed) – with video instruction
Customisable and breastfeeding friendly meal plans
Time-efficient exercises for busy mums – under 30 mins
Challenge combines Pilates exercises with interval and circuit training (HIIT)
Suitable for basic to advanced fitness levels.
Home to thousands of EASY-TO-MAKE recipes.
To find out more on the 28 Day Weight Loss Challenge click here.