Mum loses 16kg and now has dropped down from a size 20 to size 14
Elizabeth Swan actually credits the shake-up of her working conditions during the global pandemic for helping her jump on the healthy bandwagon.
Elizabeth Swan decided it was time she put herself first. The Victoria-based mum actually credits the shake-up of her working conditions during the global pandemic for helping her jump on the healthy bandwagon and sign up to the 28 Day Weight Loss Challenge.
Amazingly, she's lost 16kg and 100 cm in body measurements. She's also dropped three dress sizes!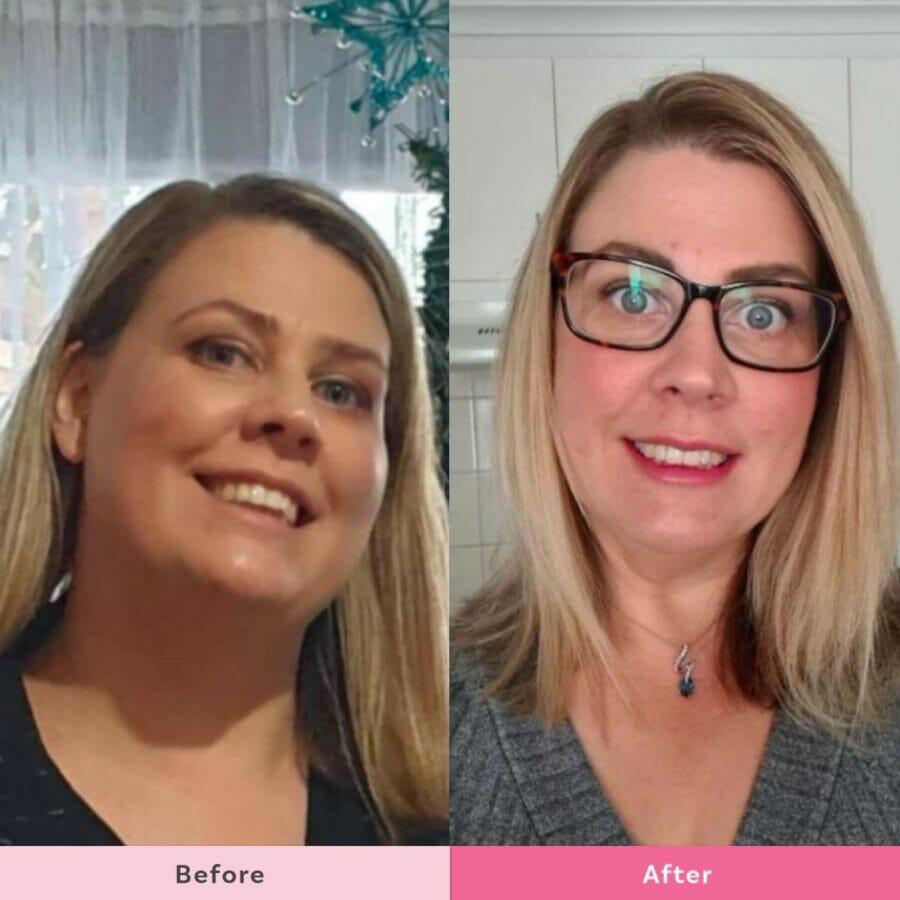 How Elizabeth dropped 16kg and went down 3 dress sizes
Mum-of-one Elizabeth, 42, admits that after Christmas 2019, she felt like it was time to start thinking about what she was eating.
"I had spent that year not caring about what was putting in my mouth, wasn't moving my body," she says.
"I knew that my overall health required me to start eating healthy and exercising, but I needed it to be with a long-term outlook, not a diet as that hadn't lasted for me in the past."
At the time, Elizabeth was a size 20 and wanted to find a program that would work for her, that's when she found The Healthy Mummy.
"I also did not want to have to buy clothes in a size 20 which is where I was heading at the time. I then started researching for a program that would fit into my solo-parenting, almost full-time working lifestyle that wasn't going to feel restrictive and therefore I wouldn't stick to," she says.
"Then I found The Healthy Mummy. I joined up on a special lifetime membership deal, started slowly, just exercising when I could fit it in from the app exercises and just following the meal plans for all meals and snacks except dinners."
How Covid helped Elizabeth find more time to get in shape
Then Covid hit and Elizabeth began working from home, which meant she had two more hours a day, without having to commute, to get into a routine of exercising six mornings a week and I started adjusting dinners to The Healthy Mummy meal plan as well.
"Other than a few weeks since then, I have kept up that routine every week," she says. "I still have takeaway (or fakeaway) and drinks on Friday nights and although my progress has slowed in 2021, I was never after a quick fix, my motto really is 'progress, not perfection' so I'm happy that I'm still keeping to this new lifestyle that is making me my healthiest self for me and my son."
Elizabeth now has fewer migraines
Before discovering The Healthy Mummy, the gorgeous mum reveals she suffered from frequent migraines but since then, they have become less regular. She says she's also able to keep up with her son now!
"My clothes that used to be tight/didn't fit are now loose, I have physical definition in my abs, arms and thighs slowly coming through," she says.
"Mentally, I don't sweat the small stuff as much anymore and although my body confidence wasn't too bad before, I feel so much more confident in my own skin and I feel like I'm really oozing confidence in my career more now as well, coming out of my shell and taking the lead on things more. To sum it up I feel like I've become a #fitbossmum."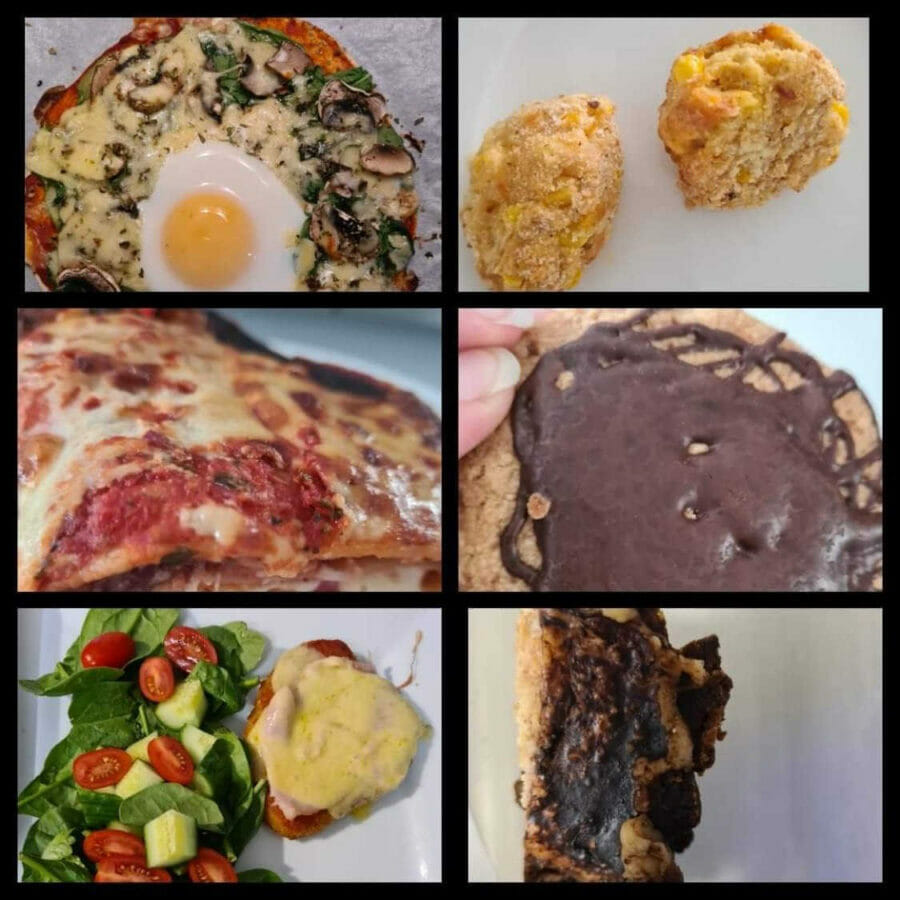 What Elizabeth eats for success
Each week I try to mix it up!
Breakfast
I'll either have a granola type bowl like peanut butter granola or an egg based dish like feta scrambled eggs or a smoothie.
Lunch
It can be anything from a soup like the Root Vegetable Soup from the Healthy Mummy App, to a poke style dish like the Ginger Chicken Rice Bowl or just a simple ham n cheese toastie.
Snacks
These can be simply apple with peanut butter, or something I've bulk baked/cooked like Banana Cake or Choc Chip Banana Bread.
Dinner
All of the pizzas like spinach and ricotta as well as Mexican Pork Fajita, Beef Burritos and Chicken Parmigiana.
Desserts
They are usually things like Apple Pie Mug Cake or a yoghurt dish like Mango Yoghurt with sweet macadamia crumbs.
Workouts
I've tried many of the workouts, but my favourites are Boxing with Laura – especially the lives from October 2020! Also I love the stronger advanced with Natalia and don't mind a bit of the dance cardio with Jade
Other Healthy Mummy products Elizabeth uses
It's not just the Challenge app that helps Elizabeth stay healthy, she reveals she is also a big fan of The Healthy Mummy Smoothies and Protein Powder.
She says, "I have a smoothie for breakfast from time to time, I have the original Caramel and the Tummy Smoothie (vanilla) flavours – my favourite smoothie recipe is the date caramel smoothie!
"I've used the Protein Powder to boost smoothies/smoothie bowls, the Vitamin C/Zinc Boost as a refreshing afternoon drink especially in hot weather.
"I also now use The Healthy Mummy Skin products – the Pink Clay Mask once a week or fortnight, the Revive Face Oil almost every night, and the Superfood Serum almost every morning."
Elizabeth's tips for other mums who want success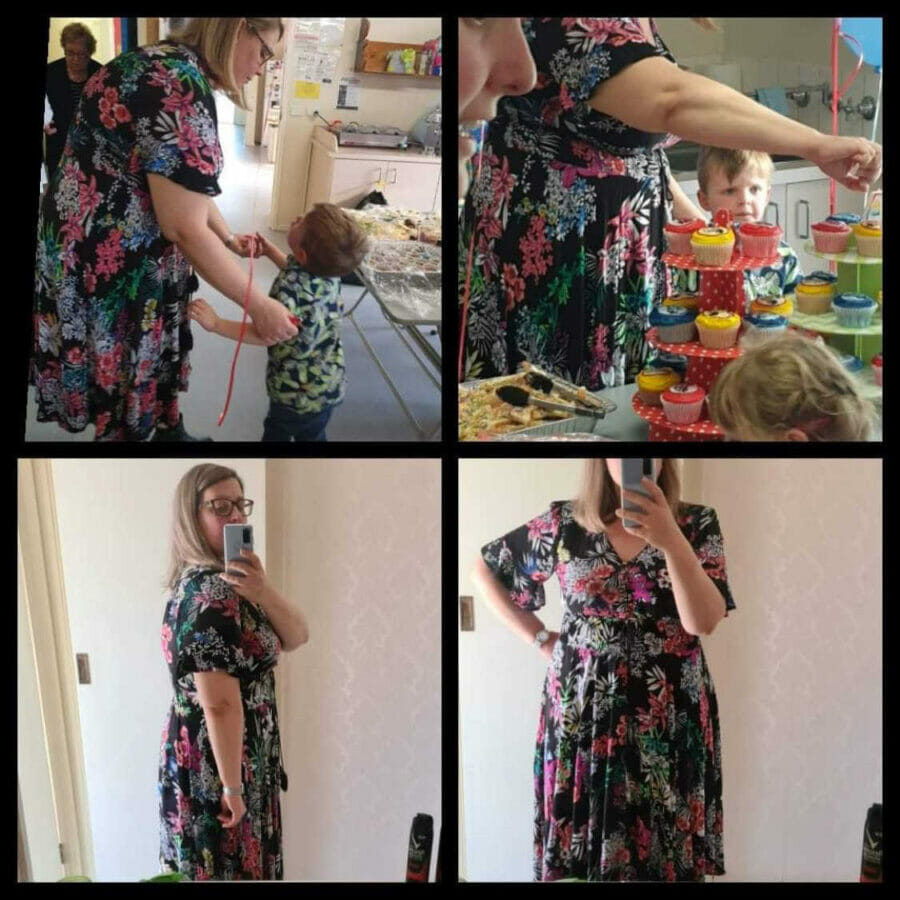 1. Get into a routine
Work it around your lifestyle. For me, I can't get to a gym and need to exercise early mornings or else it doesn't get done so that's what I started doing – my workout is done before my son is up and then my day can't talk me out of it!
2. Track your days on the app
Make a record of everything from water, food and exercise. I try to do daily diary posts on my local HM consultant FB group (for me that's Cassie McKay) to keep myself accountable!
3. Mix it up with the recipes so it doesn't get boring
I've made it a weekly goal that at least 1 recipe I make each week is new to me – invariably I try more than just 1 new recipe and sometimes you find something you thought you might not like actually end up being on your favourites list!
4. Get back into it ASAP after falling off the wagon
If you seem to have a 'bad' day – there's no such thing – this is meant to be a lifestyle, 1 day of not following your calories or not moving your body is not going to undo your hard work, just enjoy those relaxed eating/rest days and get back into it again the next day or when you get back from holiday. Don't punish yourself for not following things strictly 24/7!
It's all about progression not perfection!
Want to get in the best shape of your life? Join the 28 Day Weight Loss Challenge TODAY!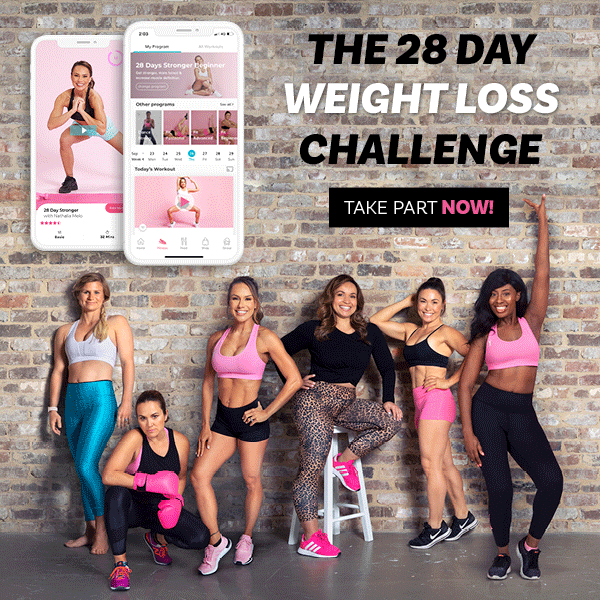 Think of the 28 Day Weight Loss Challenge as the best value personal trainer, dietitian, meal planner, chef and motivational coach with DAILY support – that you have access to every day – without the high cost and all created JUST FOR MUMS.
Each month is DIFFERENT on the 28 Day Weight Loss Challenge. EVERY MONTH you receive NEW 28 Days of FAMILY FRIENDLY customisable meal plans, daily exercise plans with videos and daily support. It's also breastfeeding friendly.
Join the 28 Day Weight Loss Challenge today!